Recently, many people have been asking me if there are any big brand bags that look good and are practical. For this reason I have done a lot of research and found that many people will choose Saint Laurent!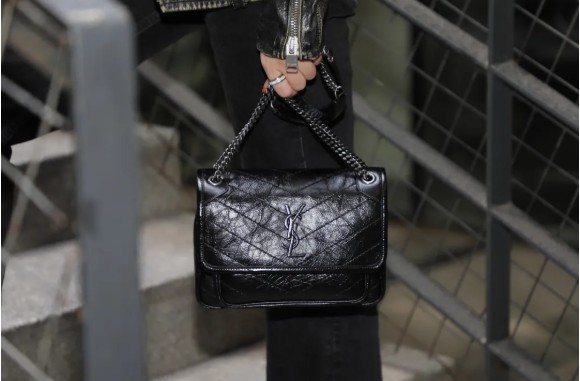 Indeed, the Niki is a perfect bag with a cool chain bag design and a great aura. The old leather and metal parts are very durable, and the capacity is also very real. As long as there is this YSL Cassandra Logo bag, almost all are not too afraid to go out of date.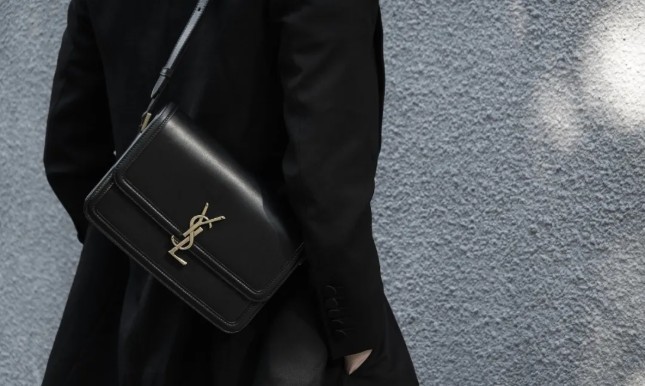 Solferino
However, it seems that there are more and more girls who have Niki or other YSL Logo bags. If you like Saint Laurent a lot and want a bag that is different from others. In fact, in addition to the large YSL letter Logo design, Saint Laurent also has a Monogram flat series, is this Monogram All Over series!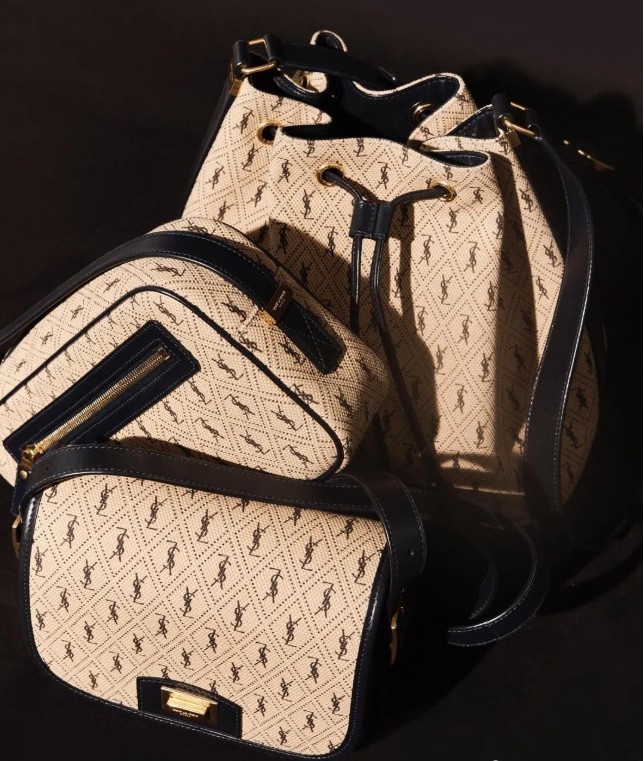 Saint Laurent rarely uses the Cassandra logo on a large area of the bag, giving it a very fresh feeling! The bag as a whole looks both brand recognizable, but not too flashy. That a little bit of dark yellow, spelling black feeling, very French feeling, low-key, senior and with a little bit of cool.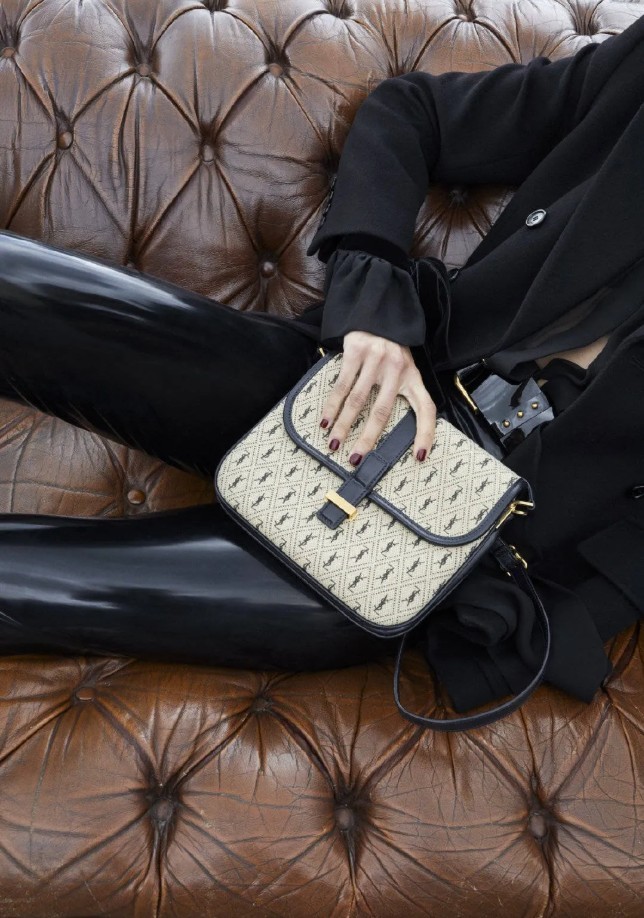 At first I thought, this series of bags are more low-key, not the kind of first look on the stunning style. But this bag is particularly versatile, and not heavy, and the capacity is very practical. It's the kind of bag that you don't think much about before you go out, and you end up carrying it out.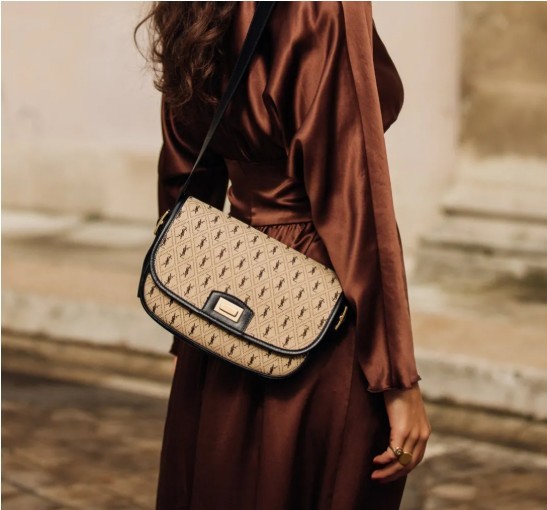 I really like this series, but also because although this bag is a brand logo patterned bag, but and other brands give a very different feeling. These two years, a variety of Monogram Canvas bags are actually very popular, but most of them are more popular design. Like Saint Laurent this series, it comes with a sense of cool premium, but also a little dark cool, with its own style and tone of the brand pattern, really rare.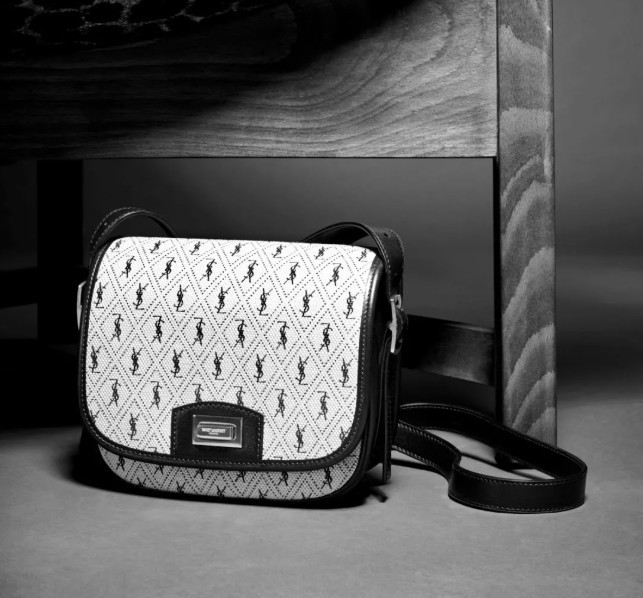 The beige canvas is printed with the Cassandra Logo in black, a low-key match with a very classic phase. But a closer look reveals that the logos are staggered, so it doesn't feel monotonous at all and gives a sense of detail!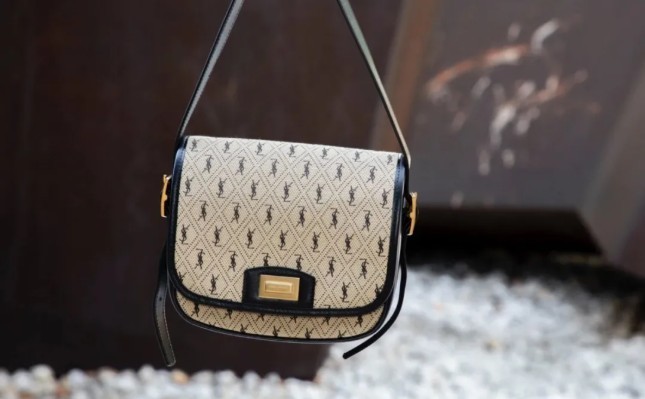 The black leather outlines the outline of the bag, the bag appears more three-dimensional, and with the canvas together, immediately have a little retro accent! Beige color reminds people, the color of the wicker chairs in Paris riverside cafes, a little lazy, a little casual, but also very beautiful!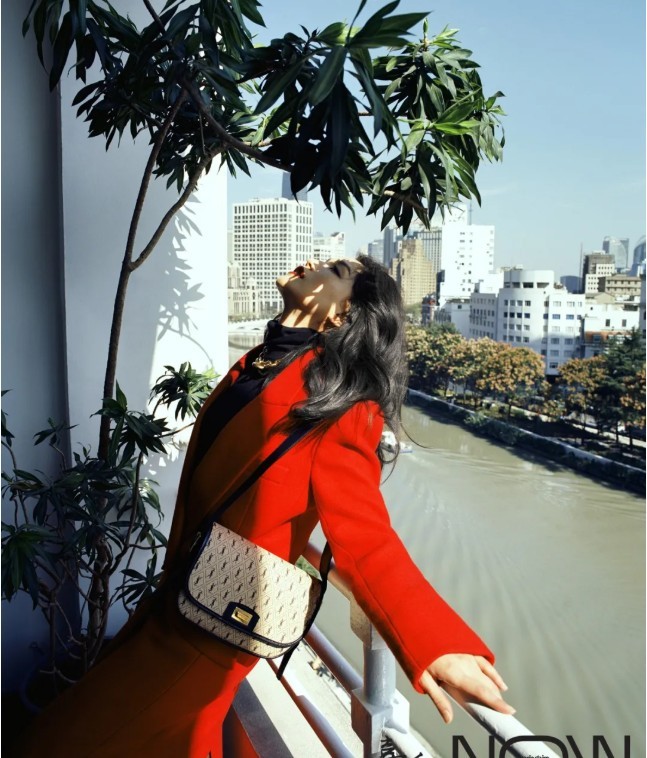 Shu Qi (Photo taken by Jia Ren magazine)
Although the body of the bag is covered with Cassandra Logo, but this series of bags, a glance will not feel very exaggerated. As a Monogram bag, it is a very low-key one! The YSL pattern and this bag are perfectly blended together.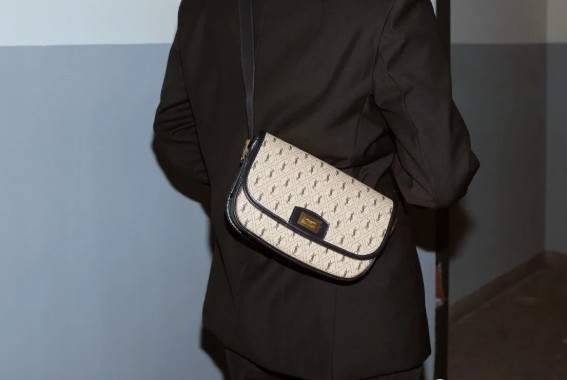 Need to fix your eyes to notice, wow! It turns out to be a Saint Laurent bag! Such low-key and recognizable design is the most accentuated one's taste.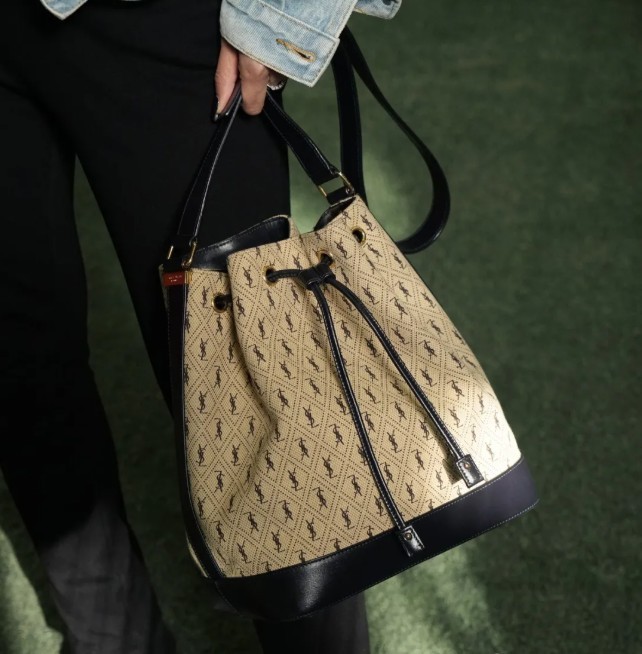 Usually we are generally familiar with Saint Laurent's various leather chain bags, Monogram All Over series is actually relatively light and casual choice. And compared to leather bags, canvas material is not delicate, good care, usually often carry not too worry about the bag easy to wear, very durable!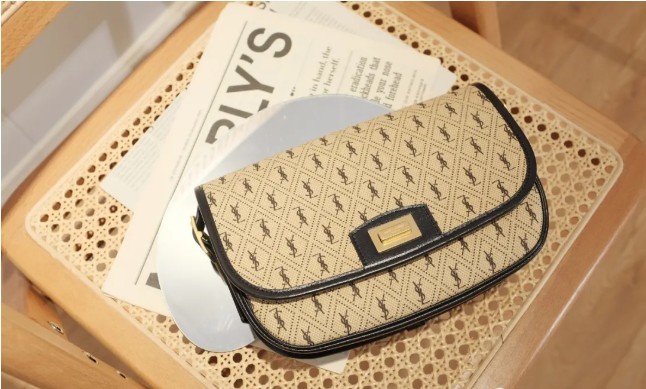 The Monogram All Over series of bags are not too burdensome to carry because of their light weight. So it's a reliable bag for daily commuting and also for going out for fun.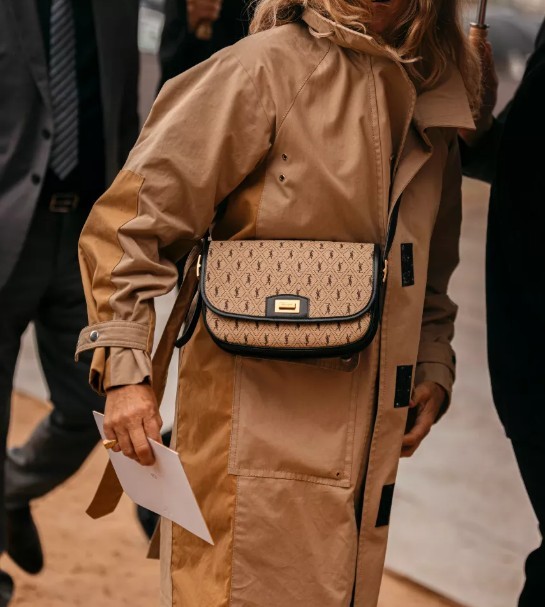 Not only that, I found that this series of bags are particularly not picky, and not very picky about the season. The design is relatively low-profile, with just the right amount of presence, so the wear can instead manage a lot of everyday look. Summer take enough light, winter back can also be pressed more heavy clothes, how to match are very reasonable, stylish!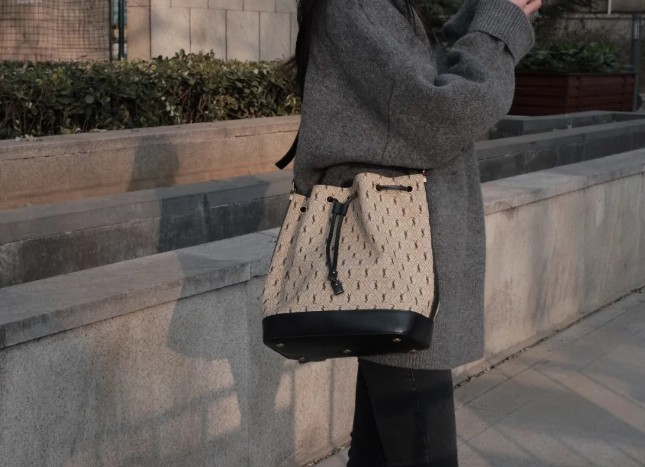 Monogram All Over series actually has quite a lot of different bags, so which one is good to pick? I help you look down, think the following two currently the most worth buying!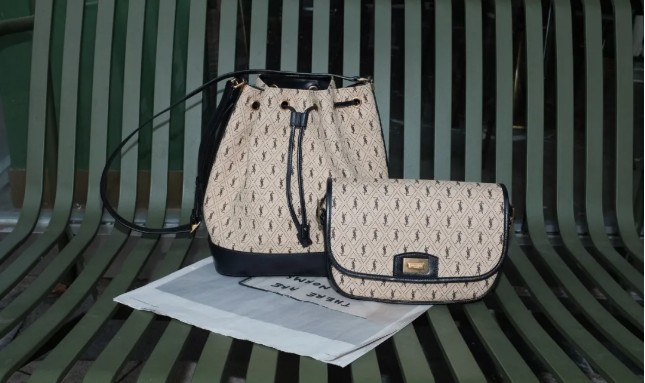 The first one is the flap bag that many Chinese girls like. The bag shape feels very classic, simple with just the right sense of design, can be cool and elegant.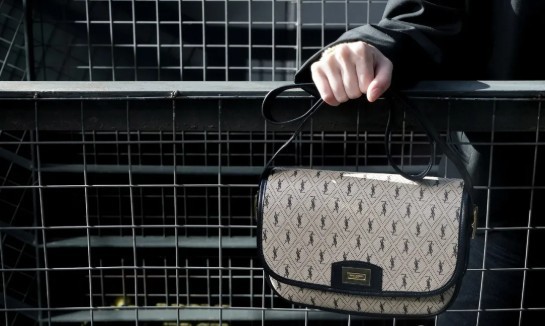 Especially, it goes well with YSL Monogram! The canvas body with a slightly shiny gold clasp adds some literary vintage feel to Saint Laurent's cool style.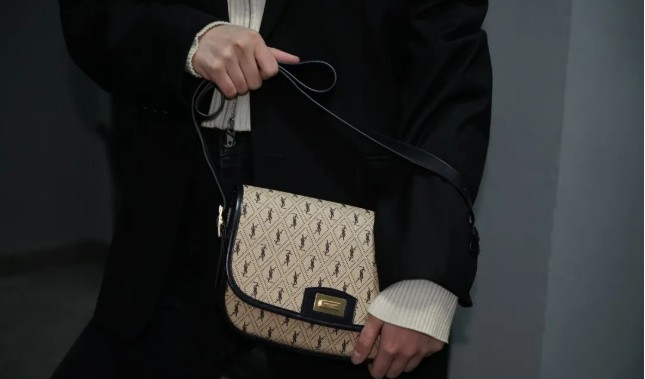 This bag belongs to the design that is very fashionable to carry now, and then a few years back without worrying about going out of fashion. And a very special point is that, although the body is mainly canvas material, but the sides and lining are made of stiff cowhide, to give the bag a good support, so it is not easy to deformation!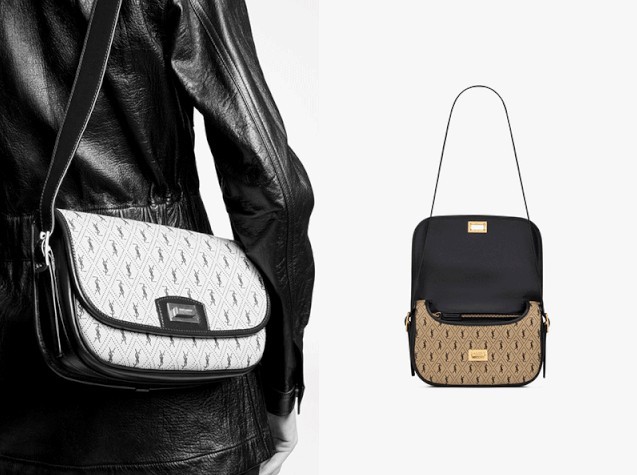 This flap bag is actually large in size, but I found that the top does not feel big or heavy at all. Maybe because it's canvas material, it's a little college style to carry, even if the body is petite some can also manage.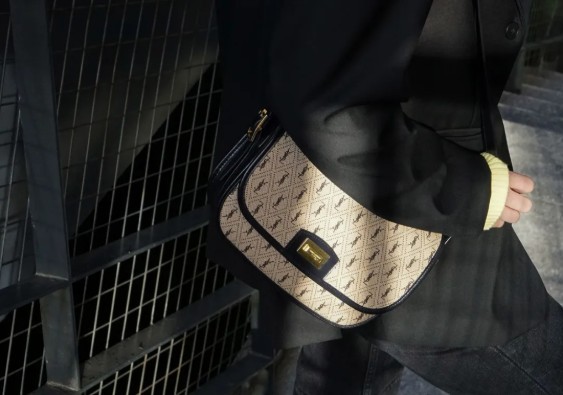 The key is that it has a very good capacity! Girls go out every day to take the phone, card case, lipstick, etc., put in no problem, very practical indeed!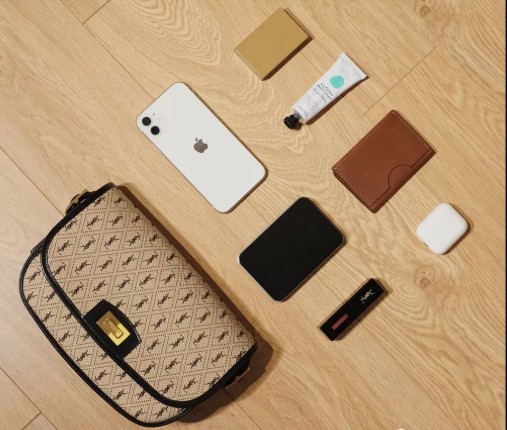 The shoulder strap can also be adjusted by the buckle on both sides of the bag length, not only can be carried on one shoulder, but also crossbody, feel how to use are smooth, is a very good bag in all aspects!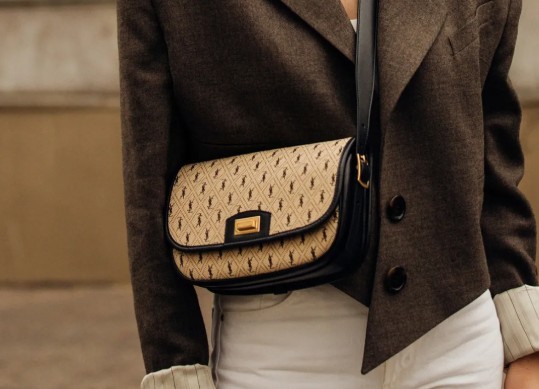 If you like a more casual and natural style, this series of bucket bags is also a good choice! The bag is very classic, with a sense of silhouette, with Monogram pattern, a kind of modern retro style!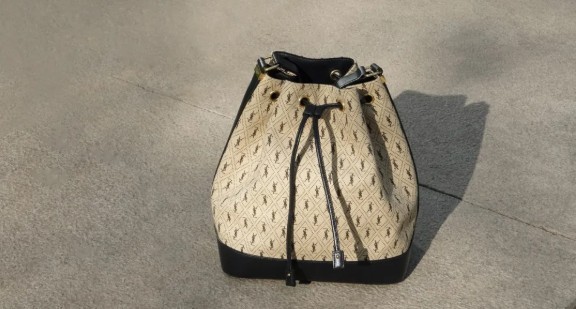 The shape is simple with a bit of casualness. Even such a bag full of logos will not make people feel too hard, but rather a kind of relaxed and casual feeling, carry it with panache!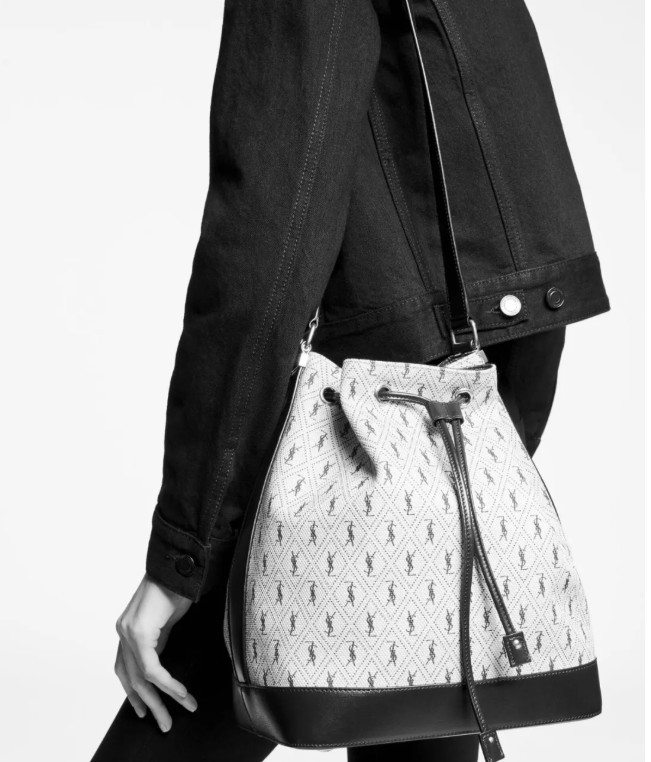 It is worth mentioning that the lining of this bag is also made of full leather, very textured, but also very good to maintain the bucket bag three-dimensional and brace appearance. The open drawstring design is convenient and safe enough to use, but also comes with a small zipper pocket, can contain some small scattered items, to find things easier!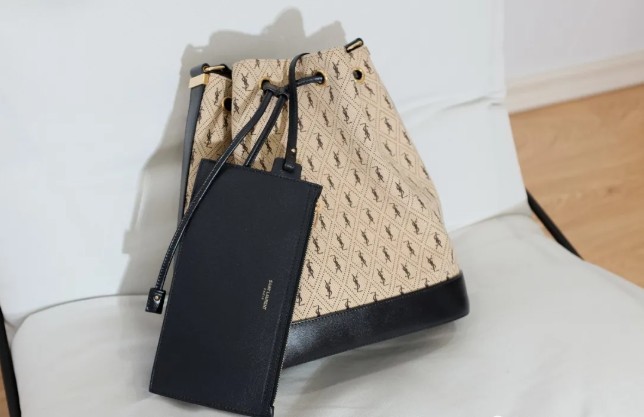 Since it is a bucket bag, its capacity is naturally very good! In addition to the daily necessities, larger umbrellas and mugs can also fit, so it is absolutely super practical! Take it as a commuter bag is also very suitable!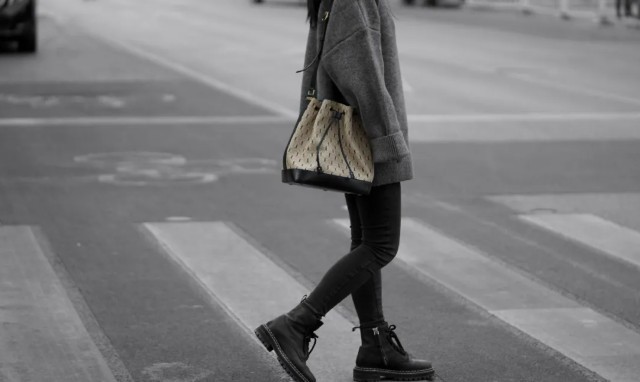 How about, after reading today's introduction, did you like the Monogram All Over series of bags?
Shopping replica bags Now:
Best quality replica designer bags online shopping
Buy best quality replica Louis Vuitton bags 
Buy best quality replica Chanel bags
Buy best quality replica Dior bags
Buy best quality replica Gucci bags
Buy best quality replica Hermes bags
View More fake bag Blogs:
Top 10 Replica designer bags worth buying (2022 updated)
How to spot a fake designer bag? (fake vs real photos)
Hermes replica bag blog collection (2022 updated)
Louis Vuitton replica bag blog collection (2022 updated)
Chanel replica bag blog collection (2022 updated)
Dior replica bag blog collection (2022 updated)
Gucci replica bag blog collection (2022 updated)
Quality Details of Louis Vuitton Replica Bag
Quality Details of Chanel Replica Bag
Quality Details of Dior Replica Bag
$19 Buy High Quality Replica Designer Wallet or card holder (only 1 piece for each account)