Recently there is a bag especially popular, every time I ask people recently favorite which bag, someone said it! And so many people say that this bag is always out of stock, like the color often can not buy.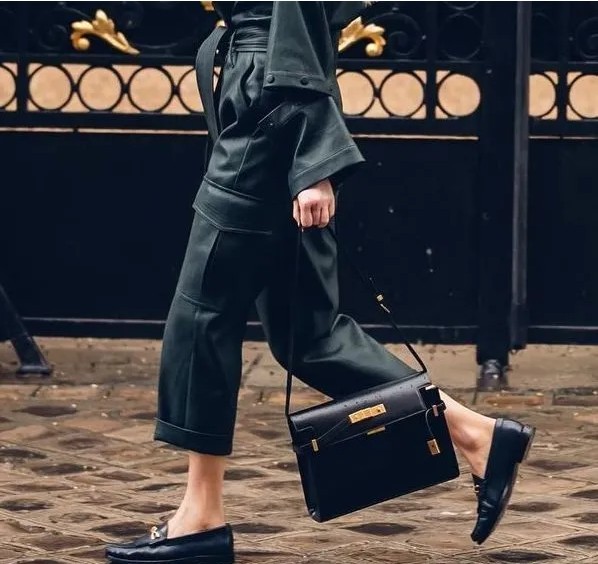 Do you recognize it? It is Saint Laurent Manhattan!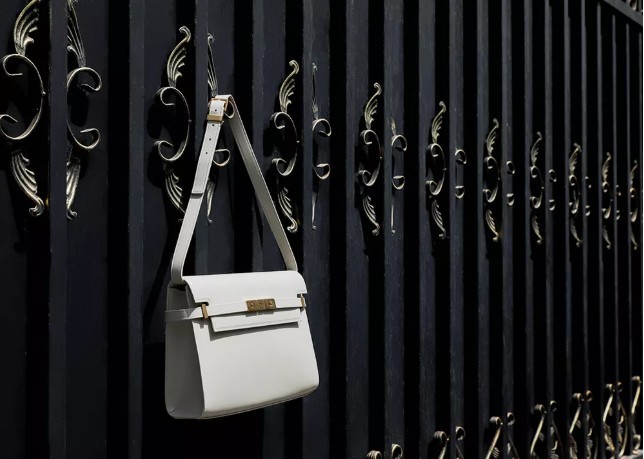 To say that in the last two years, Saint Laurent bags are really strong, from Niki, Solferino, and then the new underarm bag Le 5 À 7, have gained a lot of fans! The design of these bags, almost all appearance is simple, neutral, but also with Saint Laurent's personality and dashing energy, the iconic YSL logo is particularly eye-catching.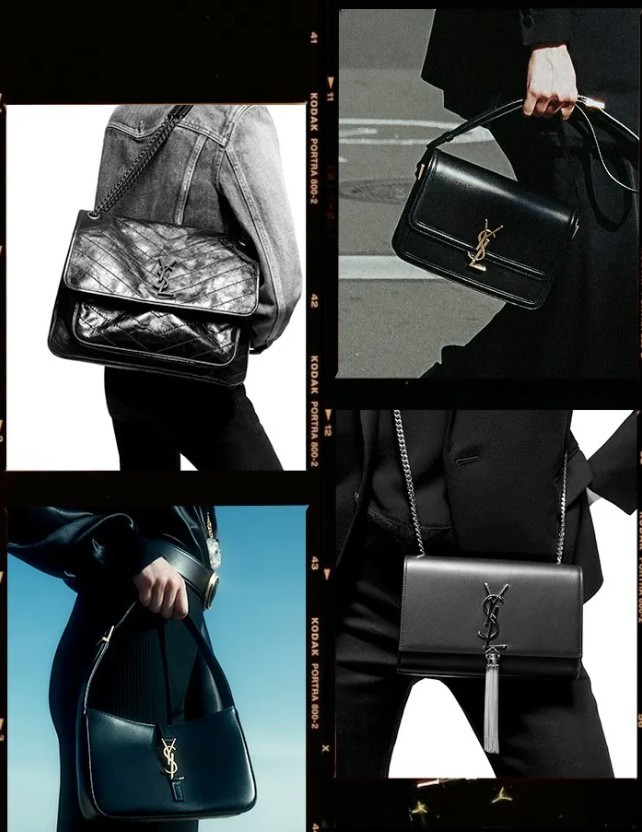 The Manhattan also has this cool style, but is one of the few Saint Laurent bags without the YSL logo. The overall look is more understated and simple, which makes it better to mix and match with different styles. Today, we are going to review this very popular Manhattan and see how it really is.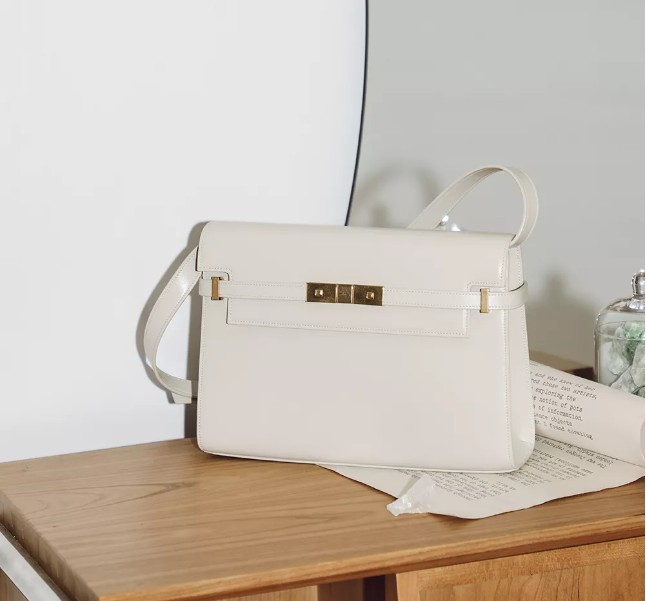 First of all, I find the appearance of Manhattan is really stylish! It is the kind of casual back that can give people a very valiant and very dashing feeling.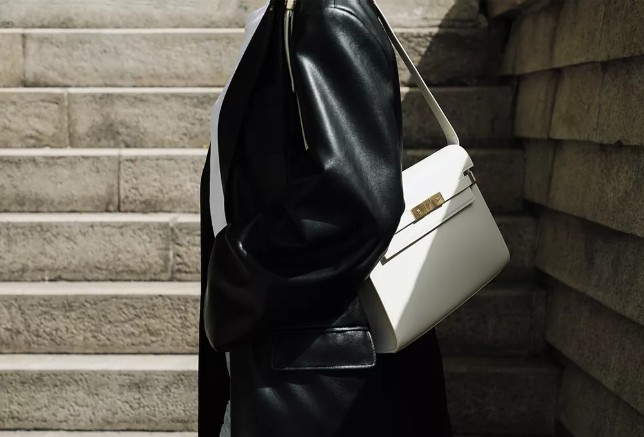 At the same time, this bag is also very photogenic, a casual shot are very good, I guess a lot of girls are because of the street photography of this bag, just like this bag. The bag as a whole looks with the coolness of Saint Laurent, but also full of urban chic, so people have a special desire!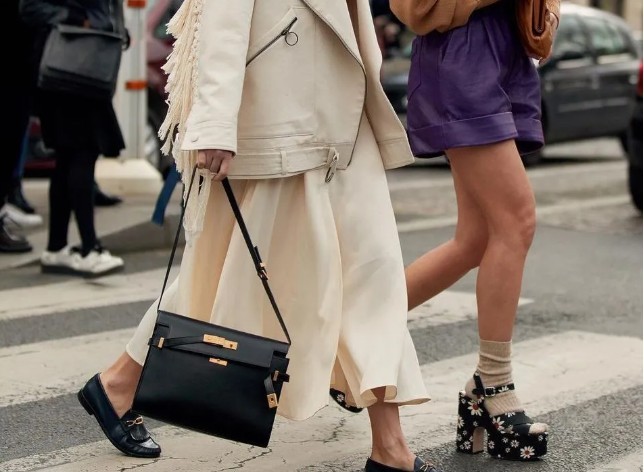 I think the best-looking state of this bag is not to buckle all the buckle solid, so that the buckle like a metal jewelry dangling naturally on the bag. It is a very bright decoration, but also makes the bag more of a casual and spontaneous.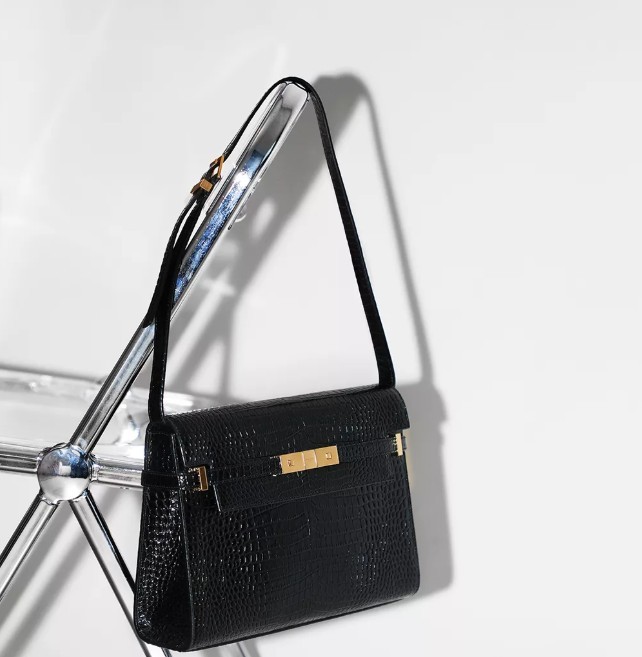 This bag is also very versatile and does not require much effort to match when used on a daily basis. Even the most simple white T-shirt + jeans, take the Manhattan can bring a sense of fashion without deliberate, so people can not help but to look twice!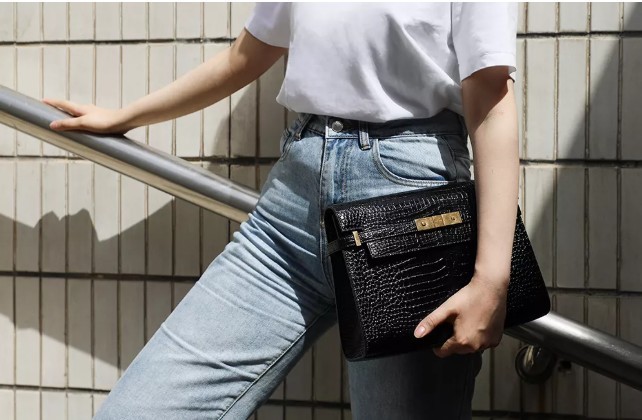 The design of the bag adheres to Saint Laurent's usual high level of simplicity, without too much fussy and complicated decoration. The square and stiff silhouette makes it both a classic retro tone and a modern modern sense. What's more, this simple design is very durable and not too worried that the bag will go out of fashion after a few years of purchase.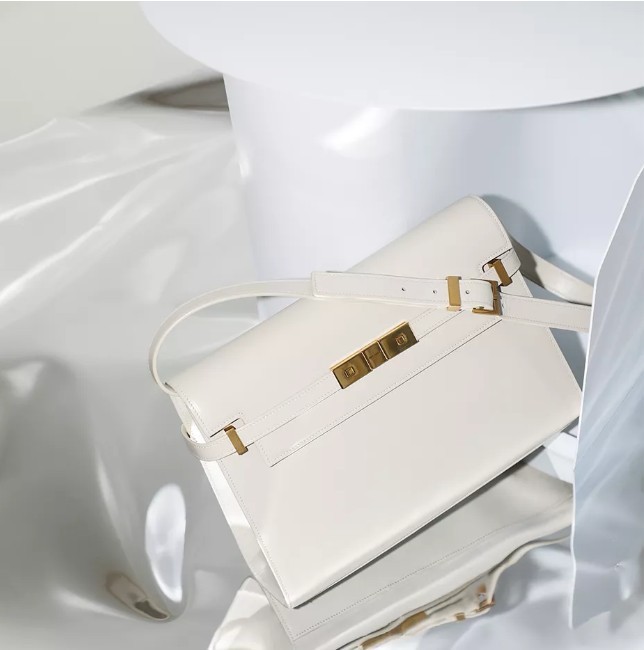 Not only that, after I got the real thing I also found that the texture of this bag is also very outstanding! The body of the bag is made of Box cowhide, emitting a slight matte luster, whether it is a daily back or a photo, it is particularly good.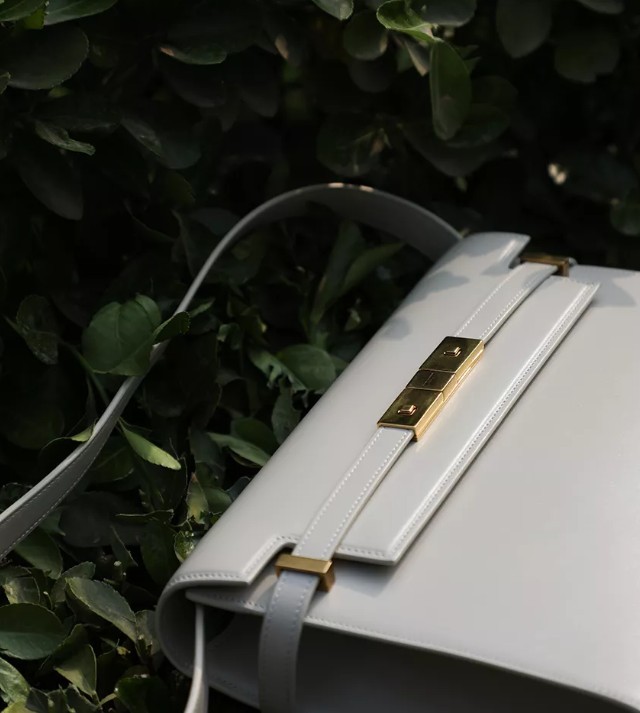 Box leather and bag concise retro appearance together, it can highlight its charming charm. Back on the body and beautiful and valiant, especially large women elegant, confident aura.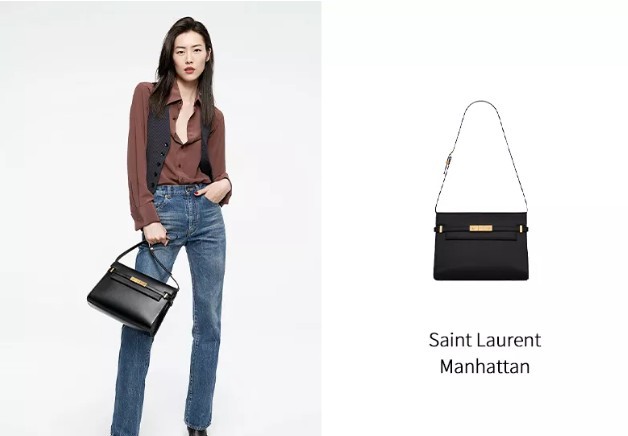 Liu Wen
I found out before that the girls who like Manhattan range from cool girls to literary girls. The main thing is that this bag has a wide selection of colors and leather, and different styles have their own styles. The classic black and gold combination Manhattan, born with Saint Laurent bones of dash and rate. Especially with a sharp cut suit or coat, it can add points to the whole look. It is also the most versatile everyday, not easy to make a mistake choice, no matter where you go with it is very safe and reliable!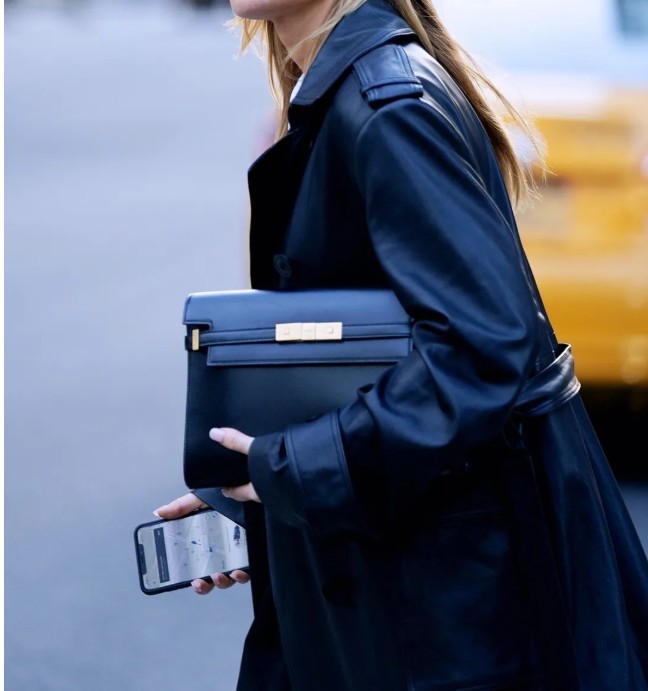 When many people talk about Saint Laurent, they may be the first to associate it with the cool black color. In fact, the white Manhattan is super nice!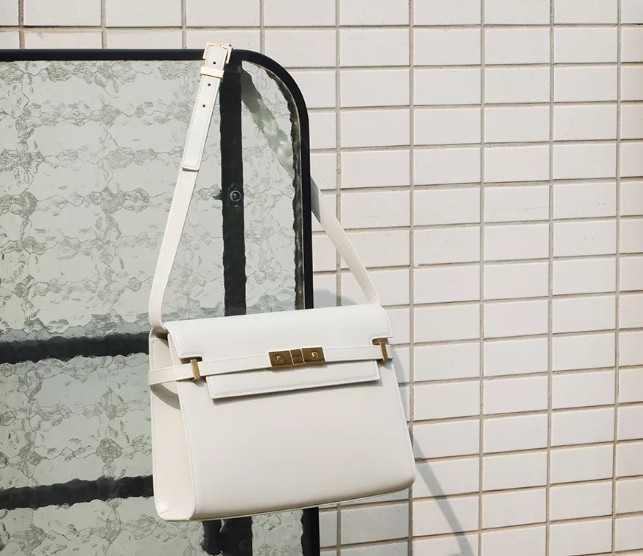 Unlike the cool black, the white Manhattan has a kind of uncontested seniority and is super temperamental!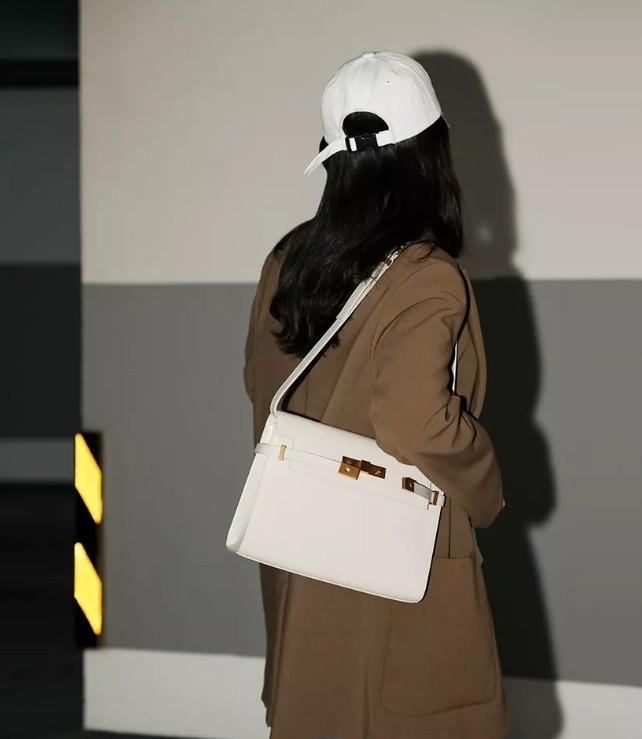 And, the color of this bag is not pure white, but a mix of nude tone of cream white, is a very gentle, elegant neutral color! Together with the slightly aged effect of the gold clasp and the simple shape, the overall look is both sophisticated and down-to-earth!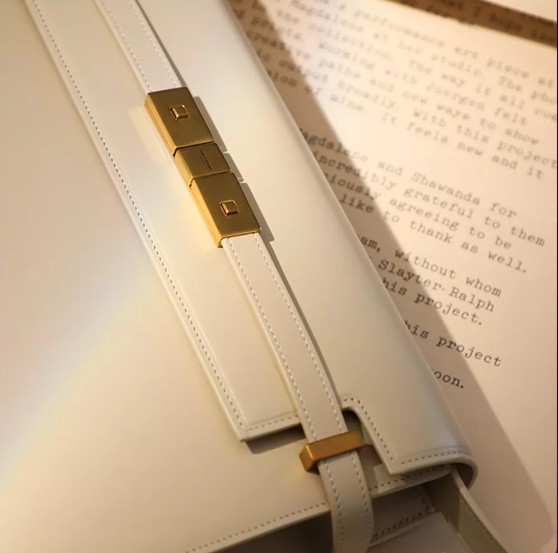 Just in time for summer, this fresh and clean color is perfect for everyday carry! It looks very comfortable, eye catching and makes people feel good about this bag in particular.
If you like a more distinctive color, this dark green Manhattan below is great too! Although not as common as black and white, but actually very good with, almost not very picky people or clothes.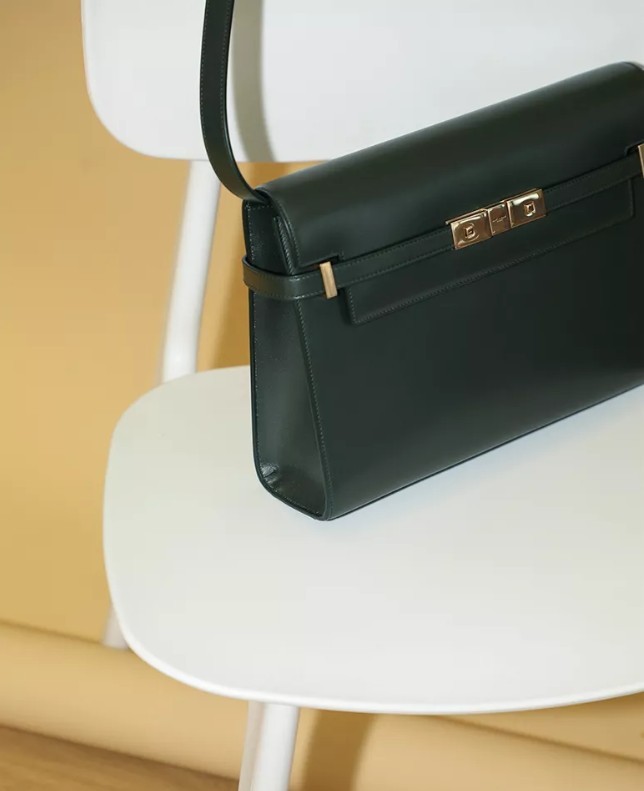 Many people may feel that dark green is a color belonging to the fall and winter, but in fact, spring and summer with light clothes back is no problem at all, can very much give a boost to the outfit!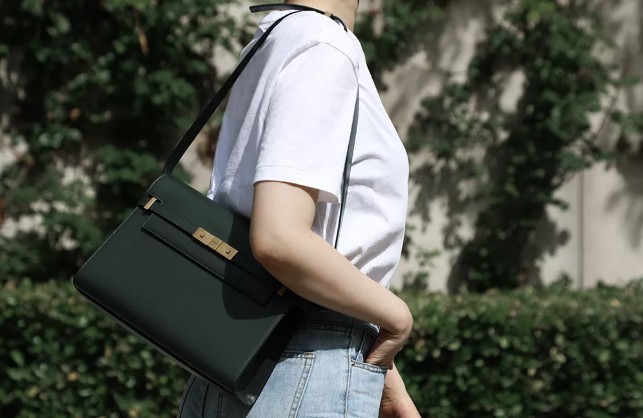 And the deep dark green also makes the bag look more calm and introspective, and after using it for a long time there will be a unique sense of age, like full of stories, especially charming!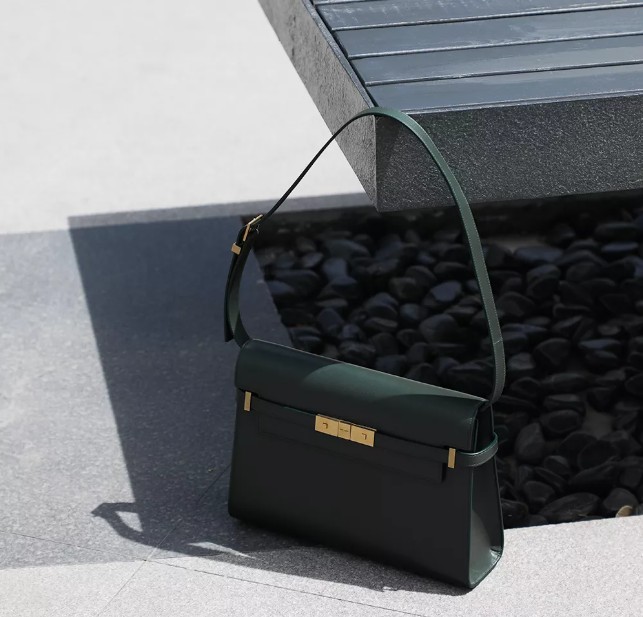 In addition to the smooth Box material Manhattan, fashionable cool girls can also look at the very popular crocodile embossed style now!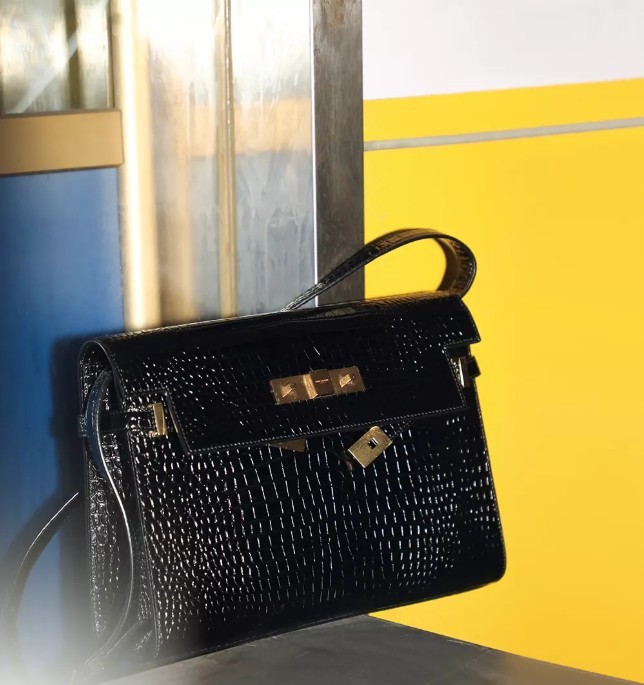 The crocodile-embossed Manhattan has a particularly vintage bag sense of age. Very much like a vintage celebrity a bag, but also with a cool aura.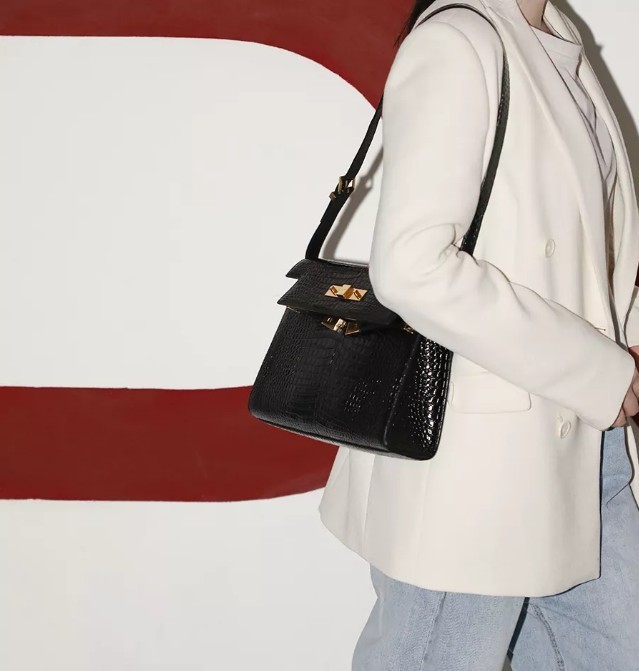 I don't know which of these different colors and material choices you like the most? Actually, the Manhattan bag is very popular because it is also very good in practicality! Many girls who have already bought this bag say it is really a good-looking and practical bag!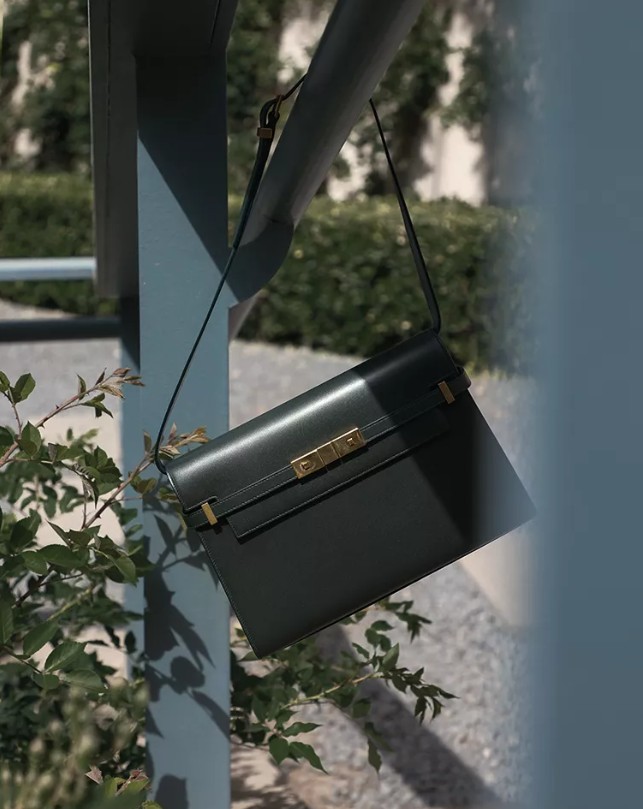 Although this bag at first glance, feel as a shoulder bag seems a bit on the large side, but in fact its size design is particularly good, back on the body for most Chinese girls are very suitable. Even for the more petite girls, carrying it will not feel too big, and there is less concern about pressure.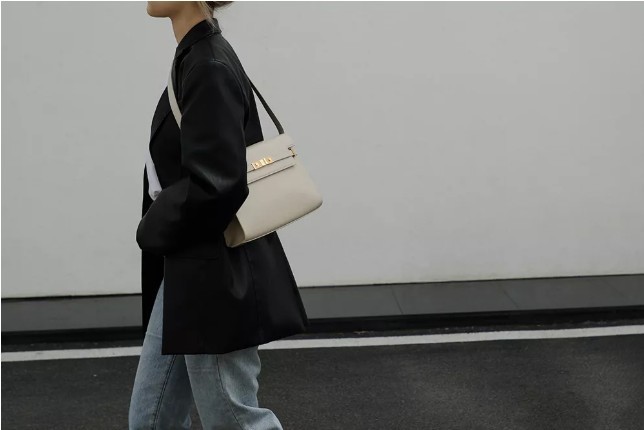 The self-weight of the bag is relatively light compared to similar sized bags, and even if it is loaded, it does not give a strong sense of burden.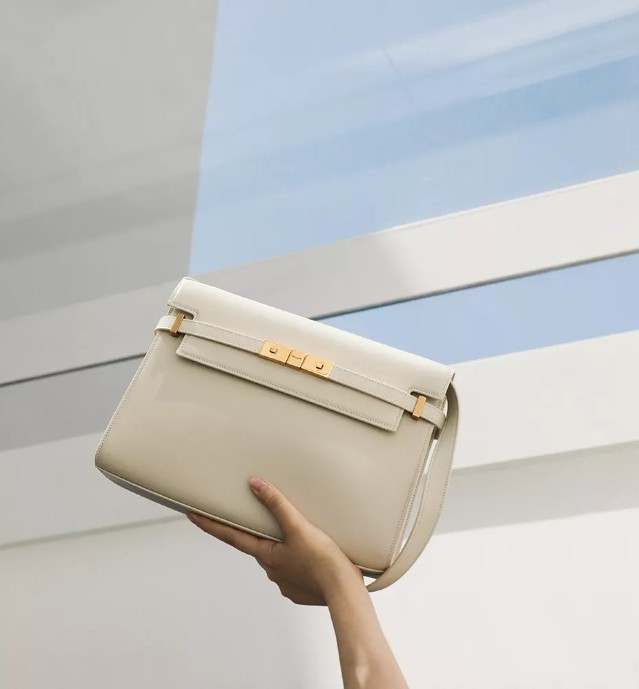 In addition, this bag's shoulder strap is adjustable and removable design. Usually you can not only carry it on your shoulder, you can also crossbody, or remove the shoulder strap to use it as a clutch bag, anyway, how to use it all feels quite smooth!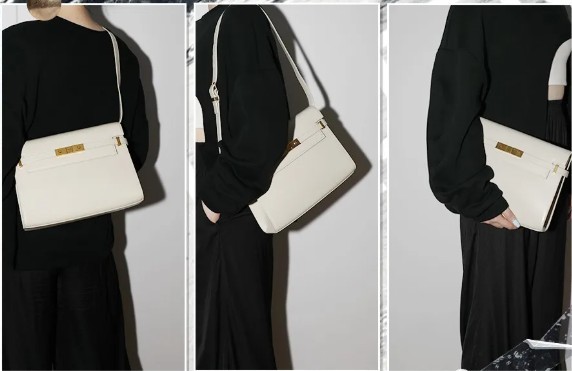 The key is that I also found the Manhattan's shoulder strap length to be very special. You can adjust the shoulder strap to make the bag fall exactly at the waist. In fact, many brands have not yet discovered this subtlety of letting the bag fall at the waist, and Manhattan's shoulder strap design has achieved this! Back can improve the waistline, show leg length, the upper body effect is very good!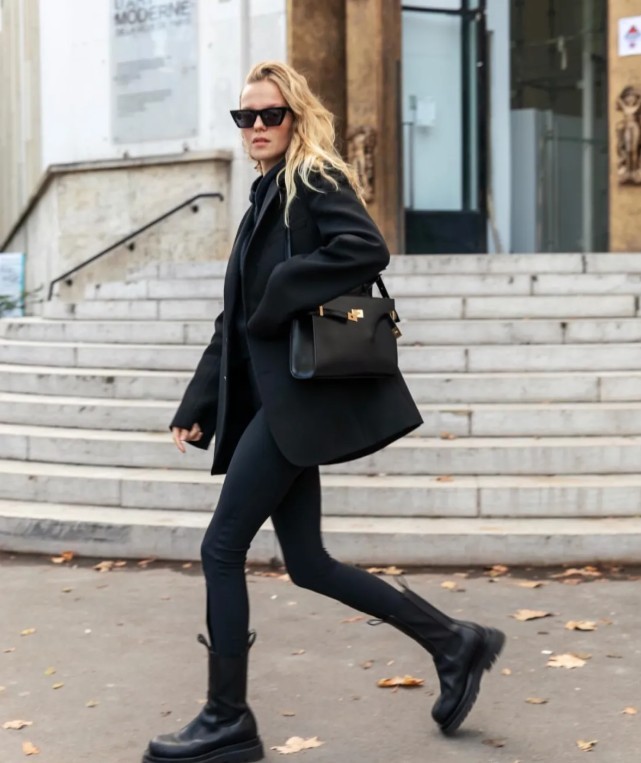 The capacity of the bag is also particularly impressive, with a single compartment inside creating plenty of space and also good for stuffing. Not only can it accommodate large smartphones and the essentials that girls take with them on a daily basis, but even slightly larger rechargeable batteries, bottled water, laptops, etc. can be packed without stress.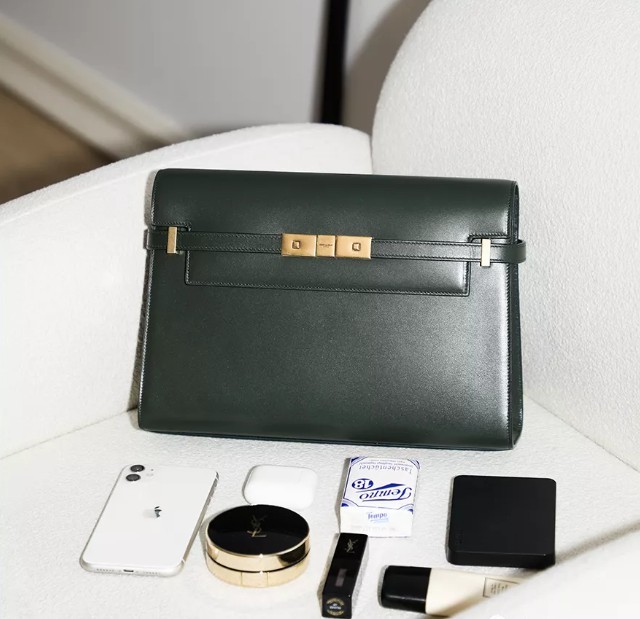 This bag can also be adapted to a variety of occasions, usually when commuting to work when carrying it has enough formal sense, after work and friends shopping when carrying also looks very fashionable! Even if it is to attend some more important activities, meetings, but also very can hold the field, can be said to be a very good in all aspects of a bag!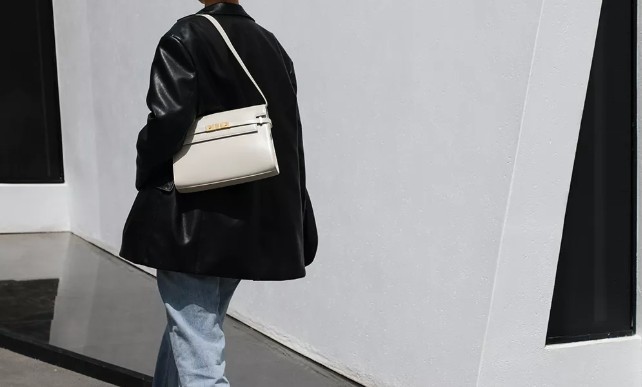 What's more, the price of such a design is in the range of $1500+ for a premium and versatile leather bag! Now really big brand bag price are $3000 +, this price is really quite good. Plus Manhattan is now so popular, after the purchase and can often carry, it is really worth it!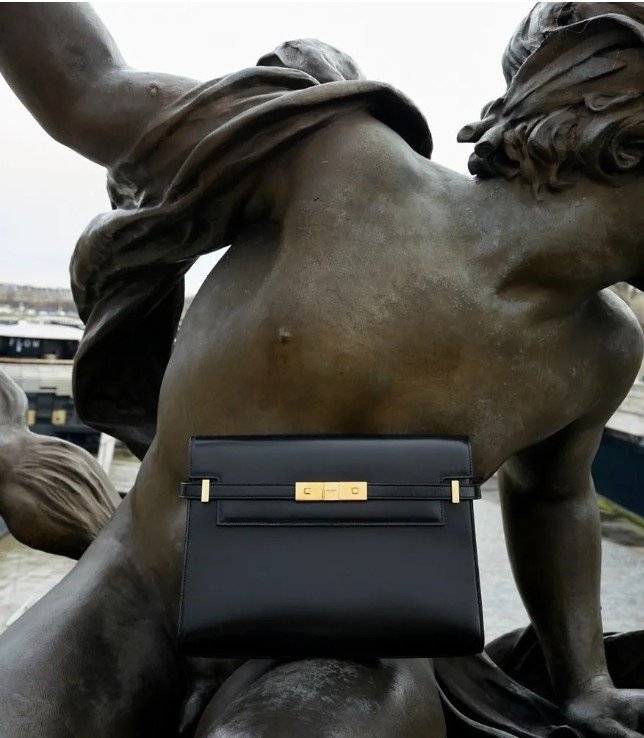 How about it? See here, do you like this bag? Which color is your favorite?
Shopping replica bags Now:
Best quality replica designer bags online shopping
Buy best quality replica Louis Vuitton bags 
Buy best quality replica Chanel bags
Buy best quality replica Dior bags
Buy best quality replica Gucci bags
Buy best quality replica Hermes bags
View More fake bag Blogs:
Top 10 Replica designer bags worth buying (2022 updated)
How to spot a fake designer bag? (fake vs real photos)
Hermes replica bag blog collection (2022 updated)
Louis Vuitton replica bag blog collection (2022 updated)
Chanel replica bag blog collection (2022 updated)
Dior replica bag blog collection (2022 updated)
Gucci replica bag blog collection (2022 updated)
Quality Details of Louis Vuitton Replica Bag
Quality Details of Chanel Replica Bag
Quality Details of Dior Replica Bag
$19 Buy High Quality Replica Designer Wallet or card holder (only 1 piece for each account)