In the world of bags, Louis Vuitton's status is self-explanatory. Basically, every time Louis Vuitton releases a very important new bag, the bag world has to shake three times! Recently, Louis Vuitton launched a new bag – Coussin! This bag is really special, I quickly take a good look at the first time.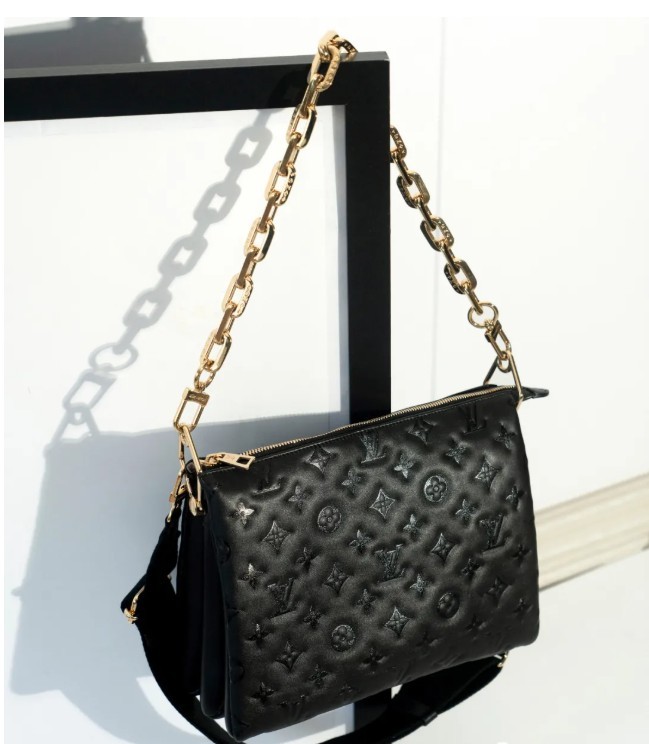 The Coussin bag, from the Spring/Summer '21 show, has a cool aura with its square, three-dimensional geometric shape! Although it has the classic old flower pattern that many Louis Vuitton bags have, it feels like an evolved version of a Louis Vuitton bag!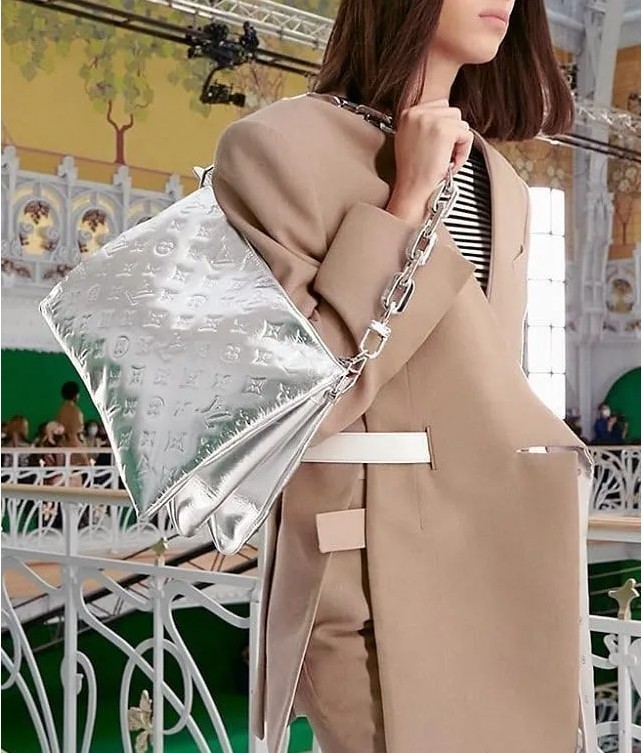 In fact, this spring/summer show is also this cool style, using an online show, dressed up with a large green screen in the venue. When the invited guests watched the show online, the green screen started to show the movie "Wings of Desire", super creative!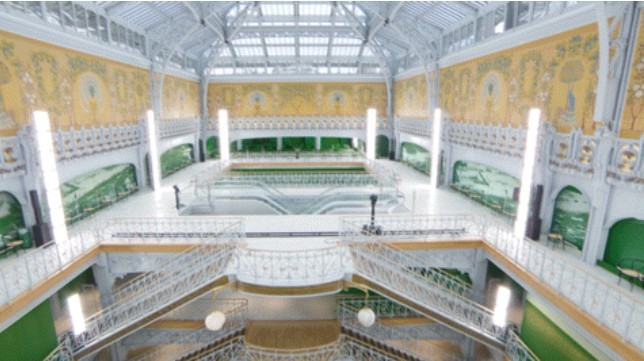 This show full of technological elements and Nicolas Ghesquière's avant-garde style works together in a very futuristic way!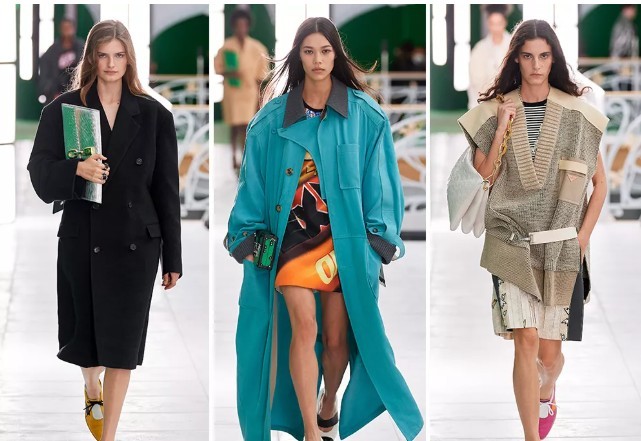 And this season's design, but also the main concept of genderless, the new bag Coussin is to take this unisex route. It comes with a sense of rigidity and flexibility, almost no gender restrictions, plasticity is very strong!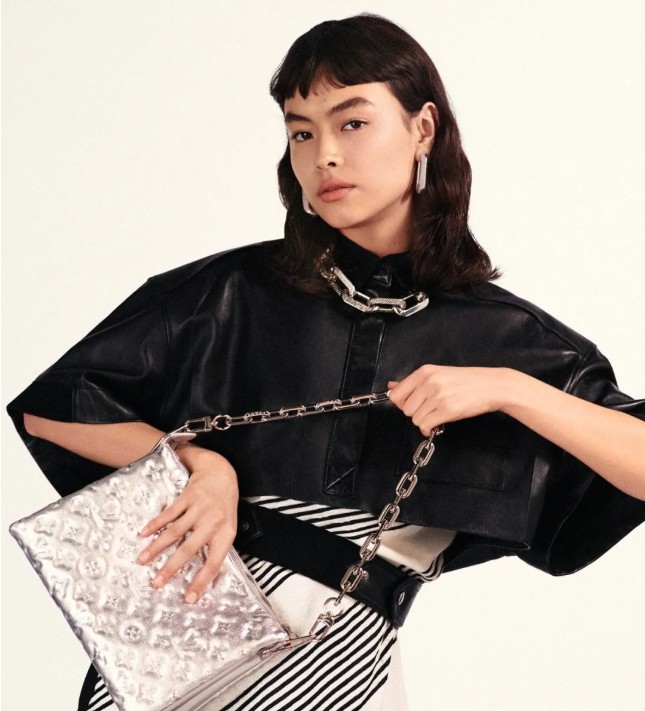 The Coussin has a minimalist design, with a square body that is a three-layer structure, full of three-dimensional geometry! The front of the bag looks like a pillow bag, which is also very apt with its name Coussin (pillow). So it actually has a nickname, called "hug bag"! Looks soft, just in line with the last two seasons super hot bulging bag trend.
But unlike a typical pillow bag, Coussin has distinct layers that can be seen from the side. It looks less monotonous and more design-oriented visually.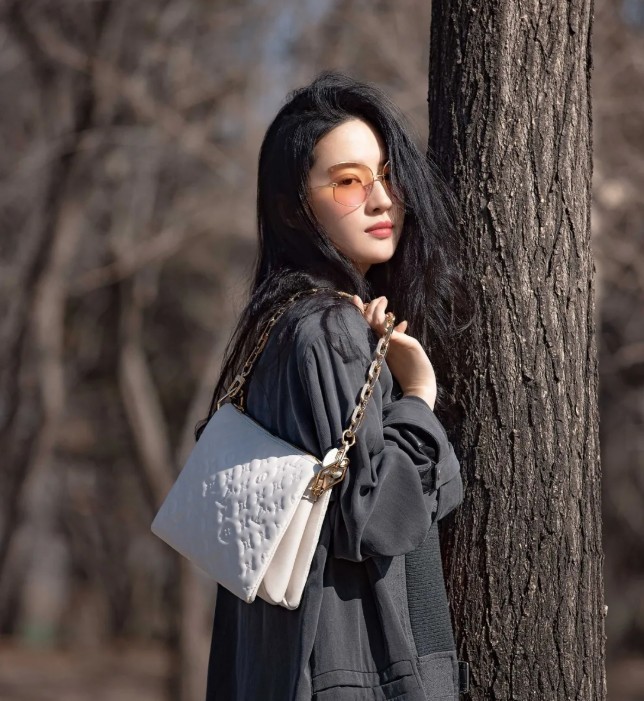 Liu Yifei
The embossed Monogram on the body of the bag is hidden and does not make people feel too ostentatious. At the same time, the old flower pattern is very brand recognition, both classic and very fashionable avant-garde.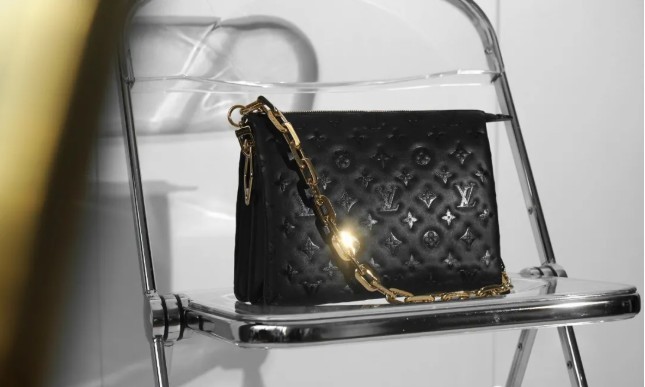 Bags like this one with classic Louis Vuitton elements are really not afraid to go out of style. The Louis Vuitton Monogram bag models from many years ago are still being used by many of the most fashionable people today! Especially this design is very special Monogram bag models, but is a great collection.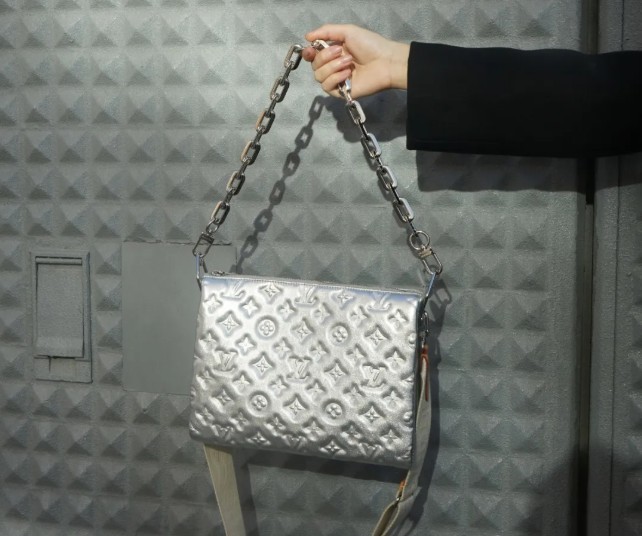 In addition to the iconic Monogram pattern on the bag, even the Coussin metal chain also has a small Louis Vuitton logo, a great sense of detail!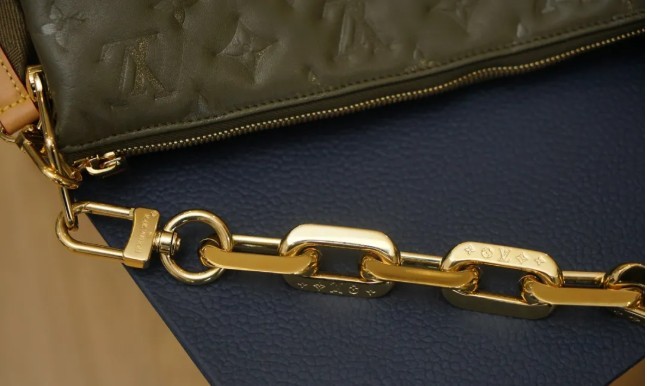 In addition, Coussin's bag body using lambskin, the material is very delicate, but also with a slight luster, very good show. Hold it in your hand, but also can feel its advanced touch, feel particularly comfortable to the touch!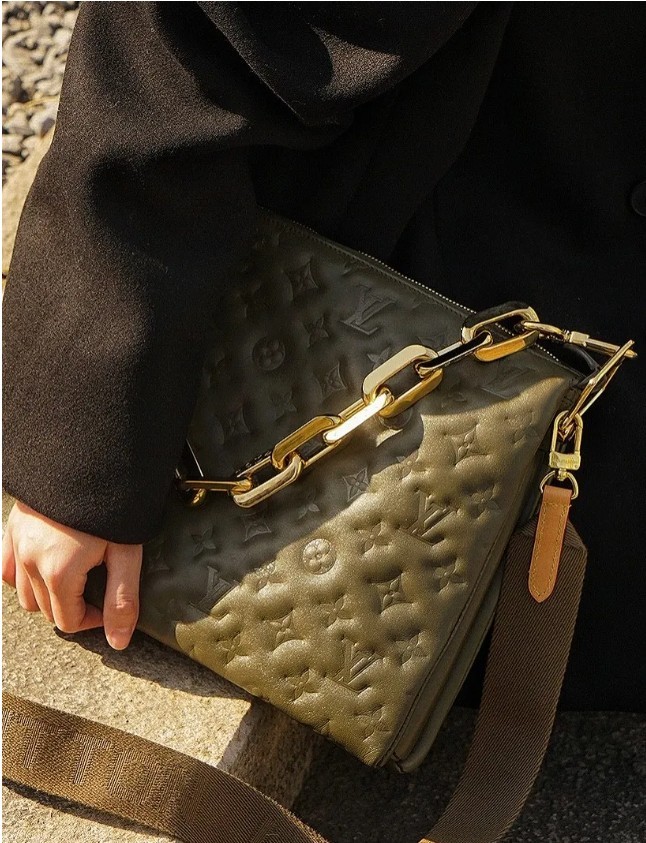 A very special point is that Coussin comes with two detachable straps – canvas wide shoulder strap + chain. Giving this bag more ways to carry it and more versatility in style!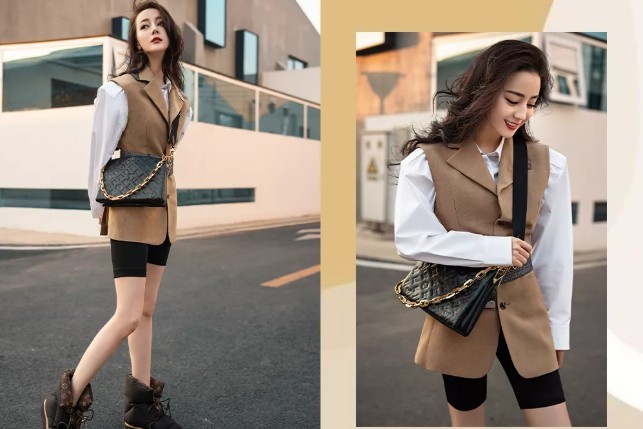 Dilireba
If you are a fashion forward trendy man or woman, you can just remove the shoulder strap and use the Coussin as a big handbag! Whether holding it for photos, or usually used for styling, are very attitude.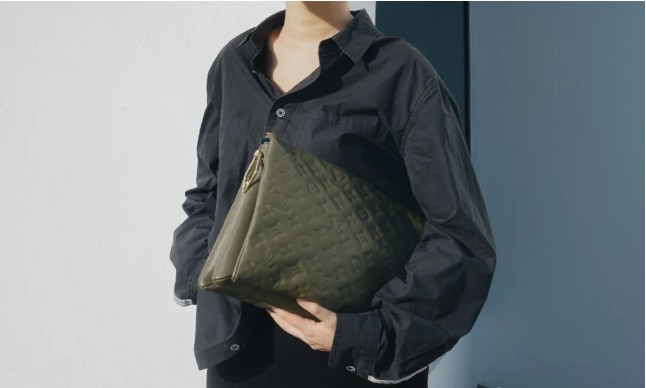 With the thick metal chain, Coussin immediately changes its style and feels especially cool! The shiny and tough chain and the leather bag together, is also the fashionable people love the avant-garde design, can be carried as an underarm bag on one shoulder. Back on the body will not feel the bag is too thin, nor bloated, looks just right!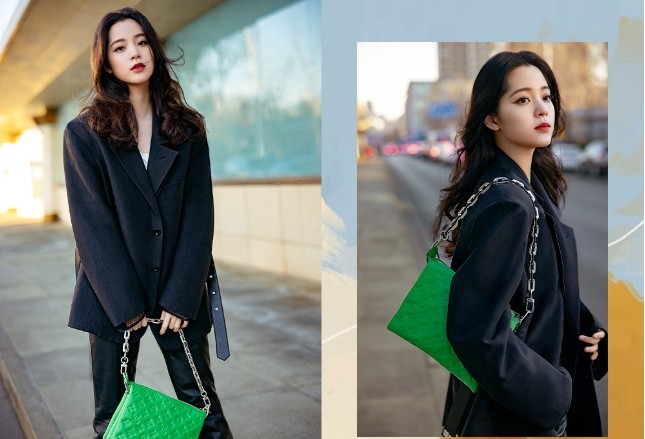 Ouyang Nana
If you want to be a little more casual, you can carry it on your shoulder with a wide canvas shoulder strap. Wide straps are also a popular design in the last two years, and they look more understated, which goes well with Coussin's minimalist look.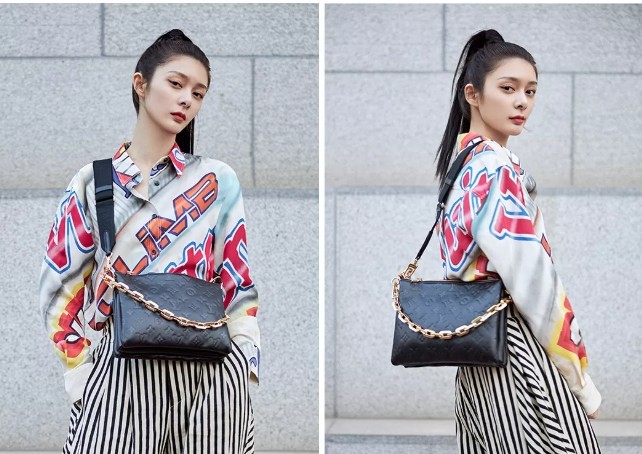 Fu Jing
If you want to free your hands when you go out with your backpack, you can use the wide shoulder straps to carry it crossbody, which is very practical. The metal chain hanging down can also be used as a good decoration, the overall look more fashionable!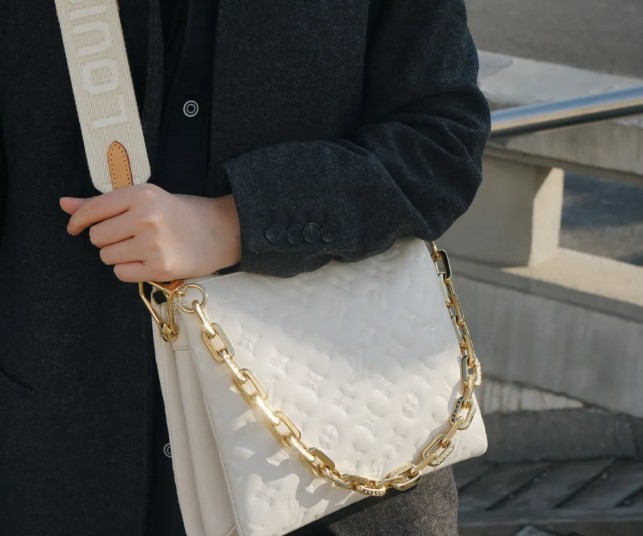 In addition, Coussin bag opening and closing with a zipper design, the daily use of security is very good, and do not have to worry about small objects will fall out. It is easy to use on a daily basis, even when walking on the road, you can easily open the bag and take things. The internal divider design also makes the bag more neat and organized in terms of storage, and it's easy to find things!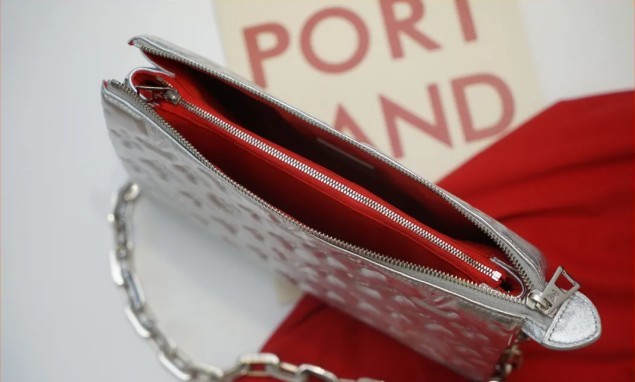 As a new bag, Coussin this time launched several colors at once, which can also be seen it is Louis Vuitton this season a very important bag. You can see which color suits you best according to your usual wear and preferences.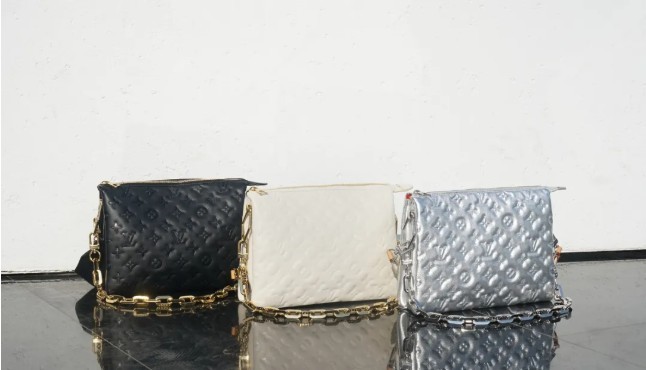 I think the silver Coussin is the most representative, and the bag's simple and neutral style fits very well. Carried in the hand with a kind of future warrior model, especially cool! Bag glossy texture + cold tone of the silver chain, both full of modernity, but also very tough atmosphere!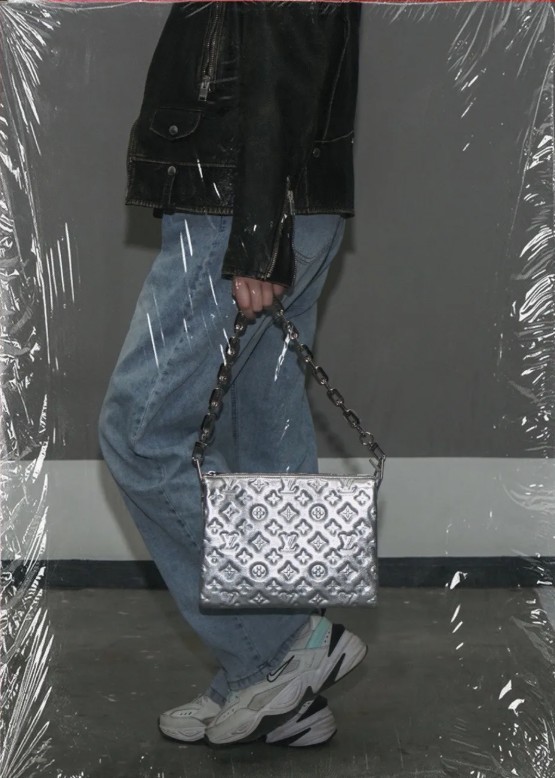 It is also the brightest of Coussin's many colorways, and it is definitely the center of attention! When you walk down the street, you can't help but look at it twice.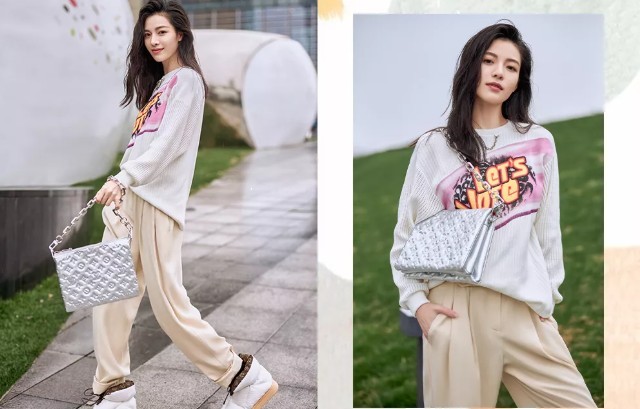 Zhongchuxi
If you want something more classic, the black Coussin is a great choice! With a gold chain, the overall look is dry and stable, but also very aura.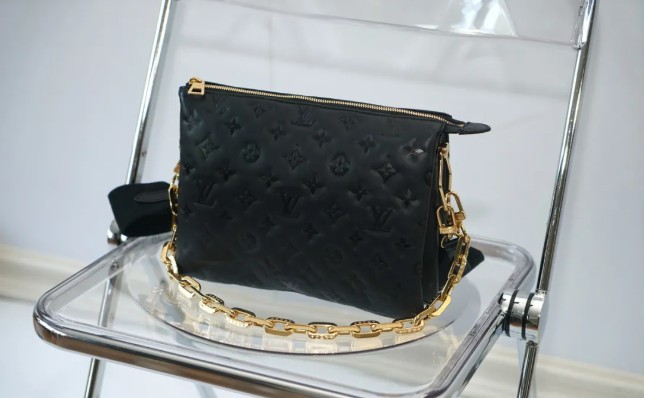 And the black bag use more no restrictions, not much pick clothes and season, a casual match is quite good, belong to the kind of occasion to go with will not be too wrong with the style!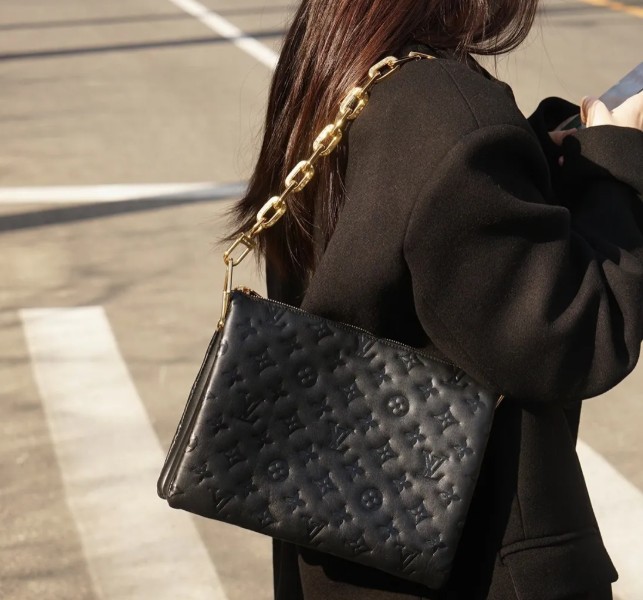 The color is not monotonous pure white, but incorporates some warm tones of beige and white, feeling warm and soft, very temperamental.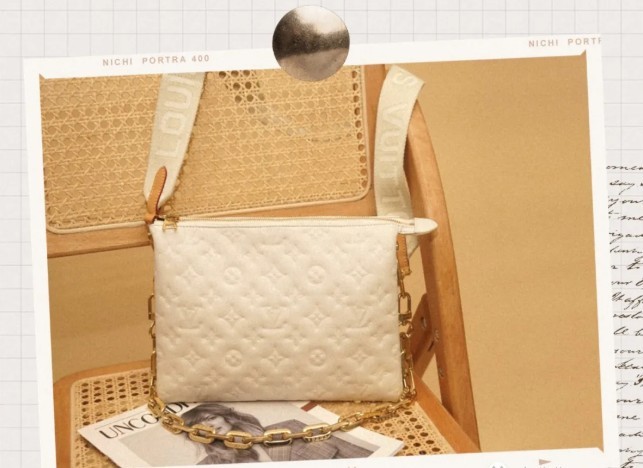 Back on the body is very intellectual feeling, use it as a commuter bag to work is also very reasonable. And like this light-colored bags look very fresh and comfortable, in the upcoming spring and summer back on quite appropriate!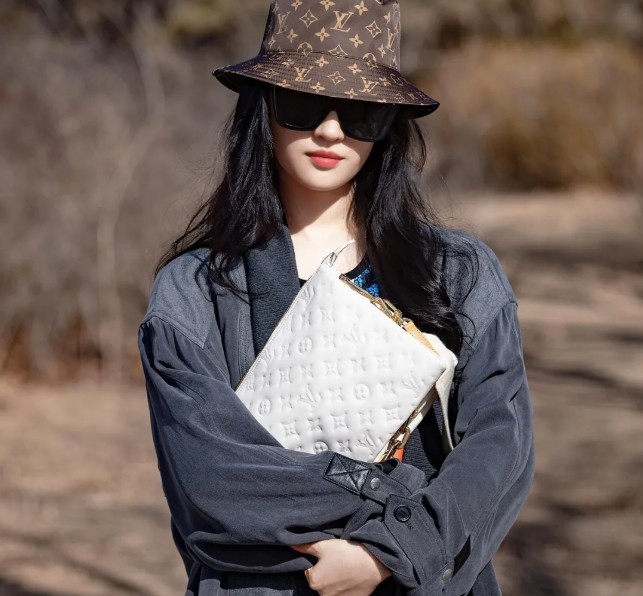 Liu Yifei
In addition, Coussin also launched some bright bright colors, such as technology green and passionate red, are very eye-catching and eye-catching, hipsters with personality can take a look!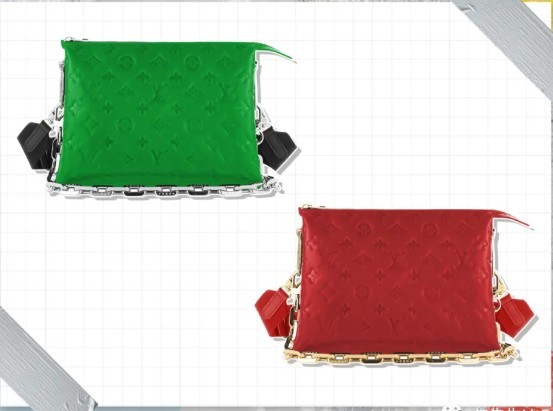 In terms of size, Coussin has introduced two options this time, the small PM and the medium MM.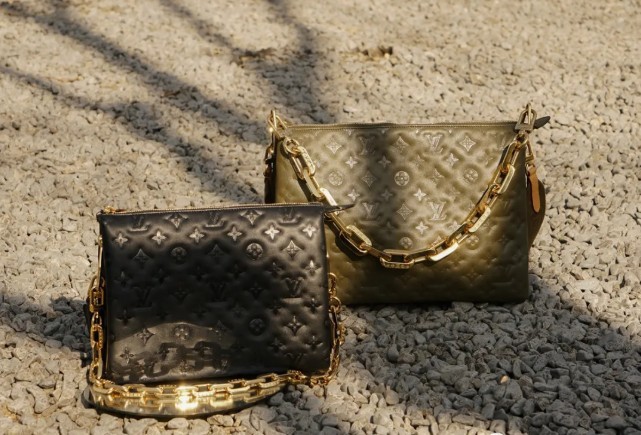 Medium size is larger, more suitable as a commuter bag or travel bag to use. Boys carry this size is very ok, and looks a sense of hip cool!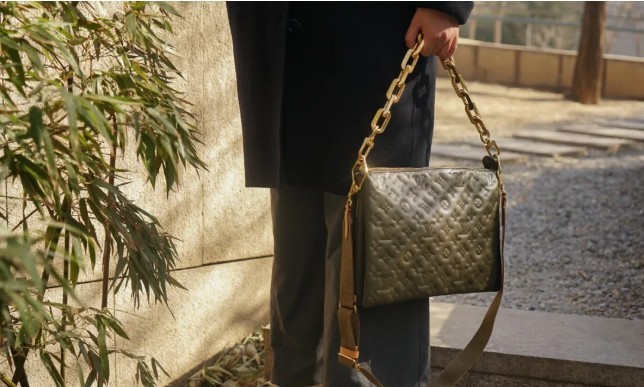 The small size Coussin is sufficient for girls to go out everyday! The three compartments are quite packable, Ipad Mini can be put down. The usual necessities and small items to bring, but also can be properly loaded in.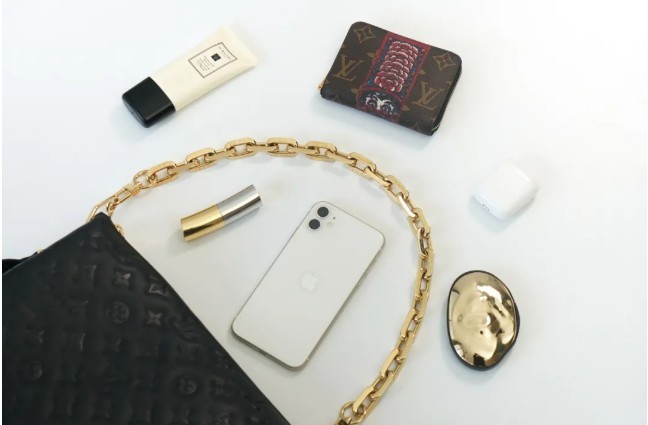 How about it? See here, do you like this new Coussin by Louis Vuitton?
Shopping replica bags Now:
Best quality replica designer bags online shopping
Buy best quality replica Louis Vuitton bags 
Buy best quality replica Chanel bags
Buy best quality replica Dior bags
Buy best quality replica Gucci bags
Buy best quality replica Hermes bags
View More fake bag Blogs:
Top 10 Replica designer bags worth buying (2022 updated)
How to spot a fake designer bag? (fake vs real photos)
Hermes replica bag blog collection (2022 updated)
Louis Vuitton replica bag blog collection (2022 updated)
Chanel replica bag blog collection (2022 updated)
Dior replica bag blog collection (2022 updated)
Gucci replica bag blog collection (2022 updated)
Quality Details of Louis Vuitton Replica Bag
Quality Details of Chanel Replica Bag
Quality Details of Dior Replica Bag
$19 Buy High Quality Replica Designer Wallet or card holder (only 1 piece for each account)