People always ask me, I want a $1500+ bag, the design should be good-looking, fashionable, the best practicality is also a little, can be used every day! Every time I see such a question, I really will immediately think of a bag, is known as the hourglass bag Balenciaga Hourglass!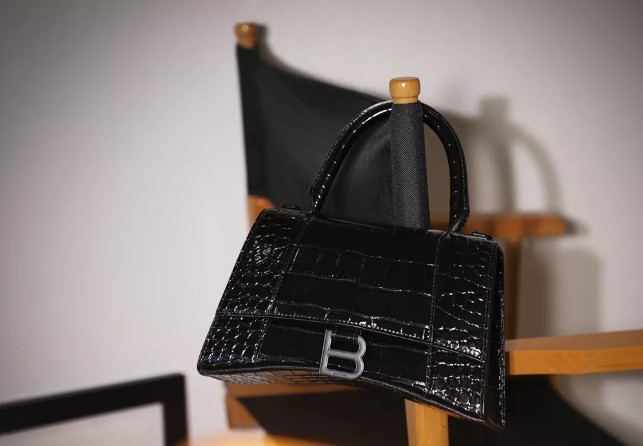 The actual Hourglass has been very hot, but I don't think I've told you about it in particular detail before. Today I'll take a good look at all aspects of the Hourglass bag, which is just as popular, whether it's for you or not!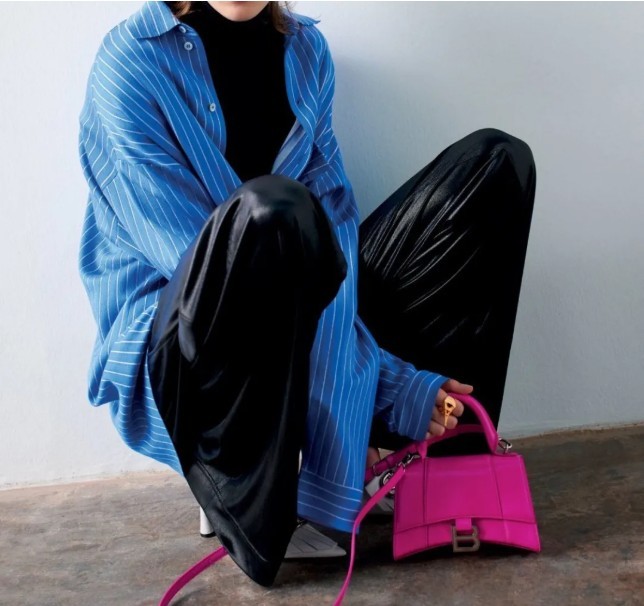 Hourglass, born in 2019, first appeared on the runway when I noticed it. The design is very subversive, the angular shape looks both sharp and edgy, very much the attitude of the new Parisienne!
It has a narrow top and wide bottom shape like a half hourglass, which is also the origin of the Hourglass hourglass bag name. The bag has a full sense of shape, the bottom of the oversized curved line is very severe, and immediately distinguished from a variety of square bags.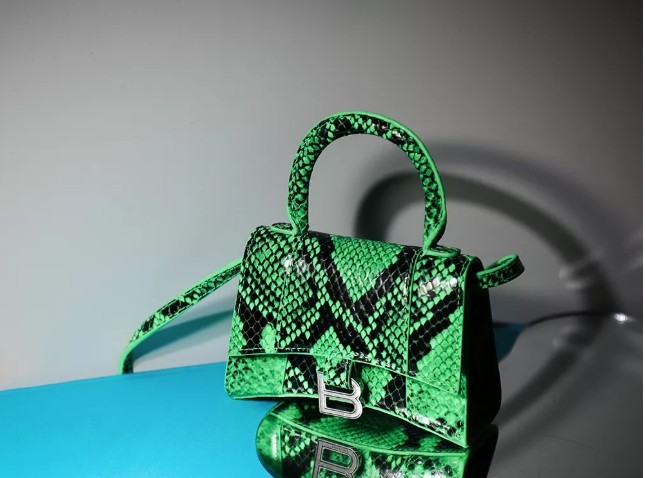 Perhaps because the shape still looks relatively "ahead of its time", in fact, this bag when it first came out was not immediately popular. Instead, after a while, everyone seemed to understand the point of this bag, and suddenly the hourglass bag began to go out of stock everywhere. Many fashionable and cool girls have fallen in love with this bag! It's been two years since it was launched, and the most trendy girls around the world are still using this bag a lot!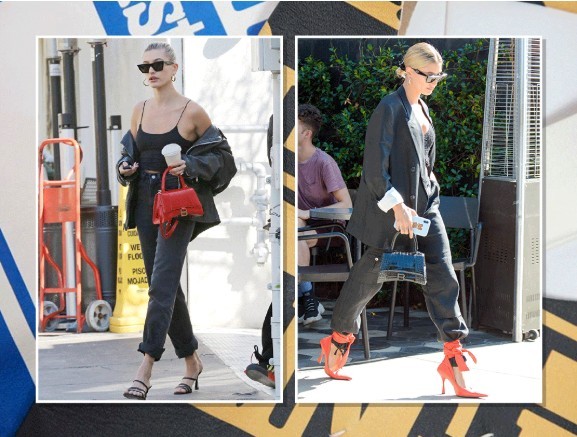 Kylie Jenner
Yes, Hourglass is like a kind of magic, until now the popularity has not diminished, people still have a special desire for it! Probably because, underneath the cool appearance, this bag is actually very practical and really smooth to use.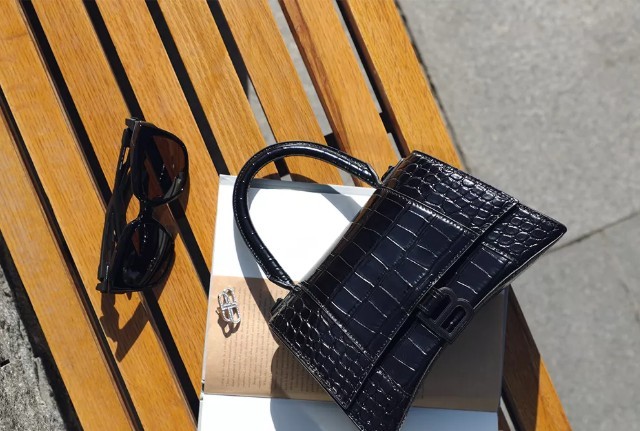 First of all, this bag is a flap design, and it's still very reassuring to use. Moreover, Hourglass has both a carrying handle and a shoulder strap, so you can find a very comfortable position to carry this bag in the face of any situation. Whether hand-carried, shoulder-carried or crossbody are no problem, and how to carry all look good!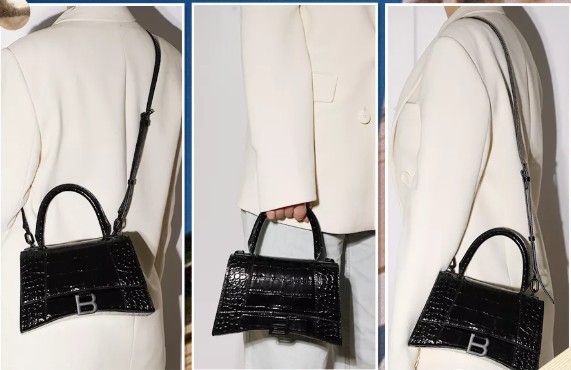 Don't look at its special shape, but in fact, the capacity is also enough. The small size can also put down the iPhone Plus phone, and some small items that must be taken out of the house are no problem.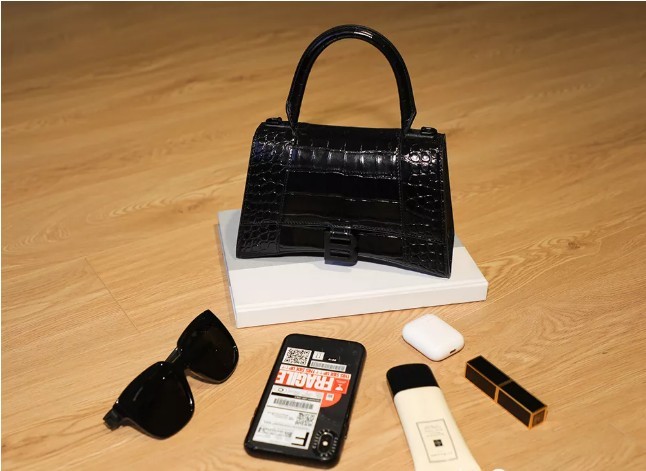 And I found that Hourglass is the kind of bag that makes people feel better and better after looking at it for a long time. Especially after the body to find that it is not as avant-garde as initially thought. The flap + handle design slightly with some steady and retro atmosphere, seems the whole bag texture is very good, while with a little personality, but also personality is just right!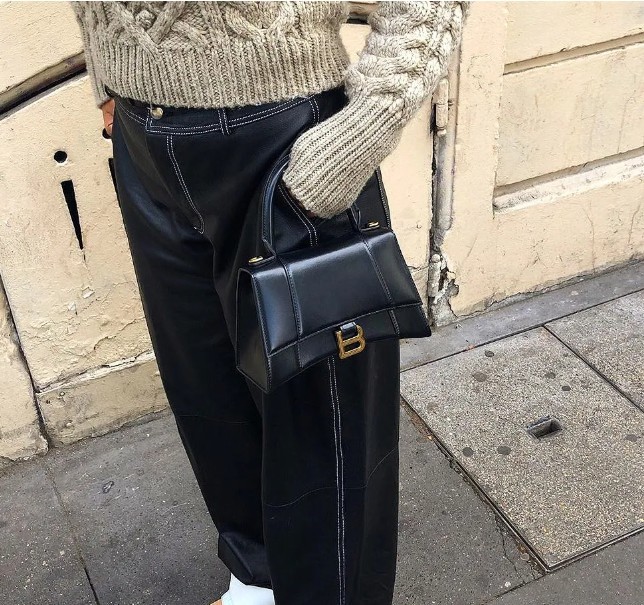 Good to carry, good shape, plus $1500 + price point, it can be said that for many girls, Hourglass is really the current big brand bag, the perfect choice of small bags for daily use!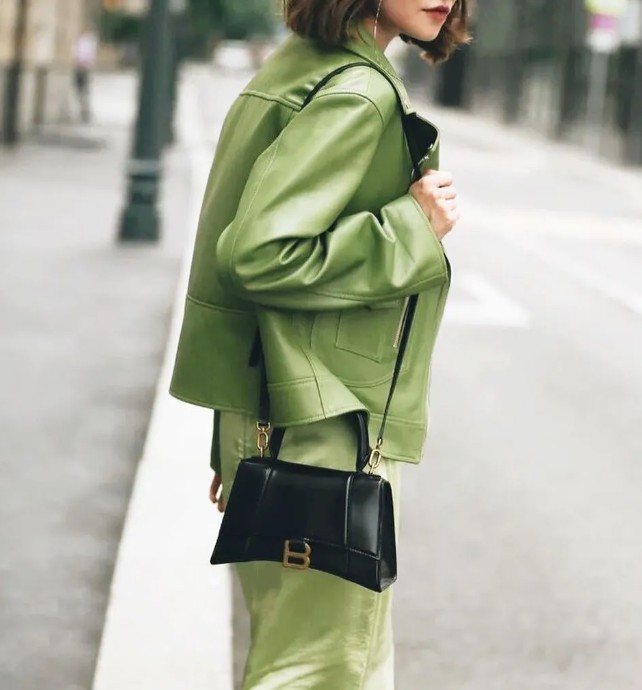 Hourglass has been launched for several seasons in a row, with a new style and color design every season. It also shows that it has become the signature bag of a whole new generation of Balenciaga, with a lot of potential for future growth!
Balenciaga also continues to launch various special designs of Hourglass. crocodile embossed, extended version, chain clause, etc.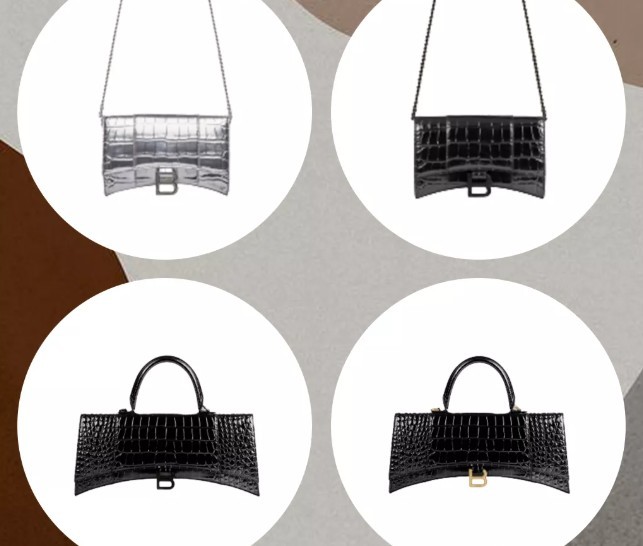 If you are buying Hourglass for the first time, I still recommend buying the classic Top Handle bag type. The classic version of the Hourglass bag has a total of four sizes, which are mini, super small, small and medium.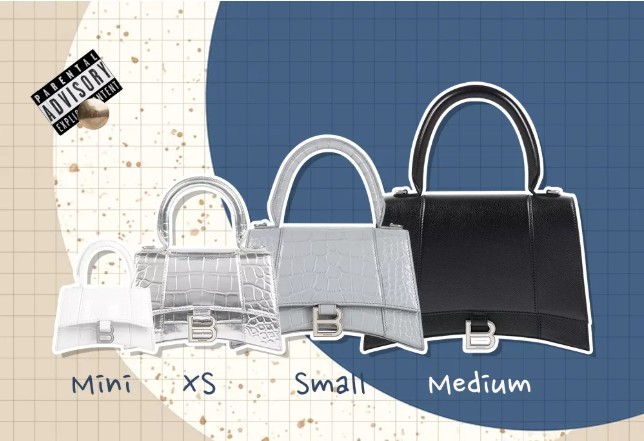 Practical, everyday, you can look at the small and super small, the size difference between the two sizes is not particularly large. If you usually go out with less stuff, the super small size is enough!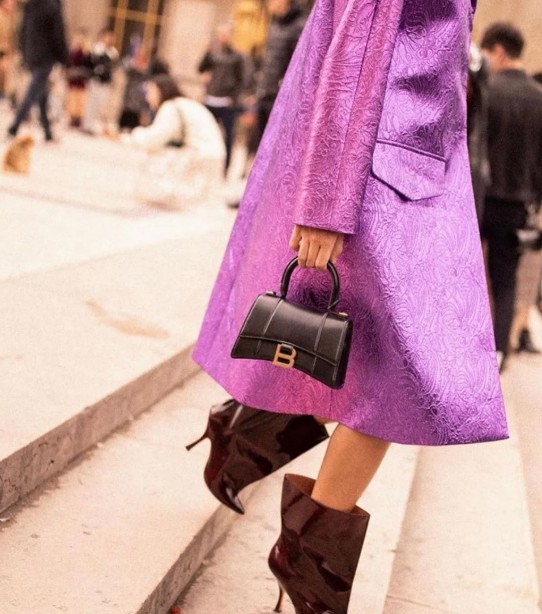 And for most Asian girls, the extra small is also the perfect size for the top. It doesn't look heavy or oversized, it looks just right!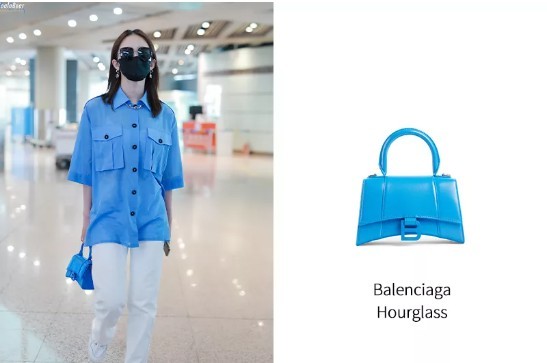 Meng Meiqi
Of course, if you think you are at the forefront of fashion, you can also consider the latest mini size Hourglass! I want one so badly!
Mini Hourglass comes with a cute and cool feeling. This spring, there is a new fluorescent green with python pattern, super eye-catching! It's for hipsters with a great attitude, and it's definitely a focal point on your body!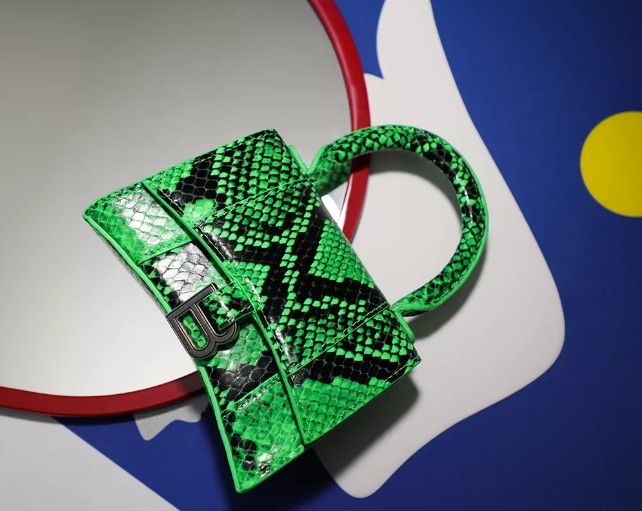 Especially if you've always wanted to try a bright-colored bag, but you're afraid it's too edgy and not a good match. In fact, you can choose such a super mini bag, hip enough, fashionable enough, and not too much noise.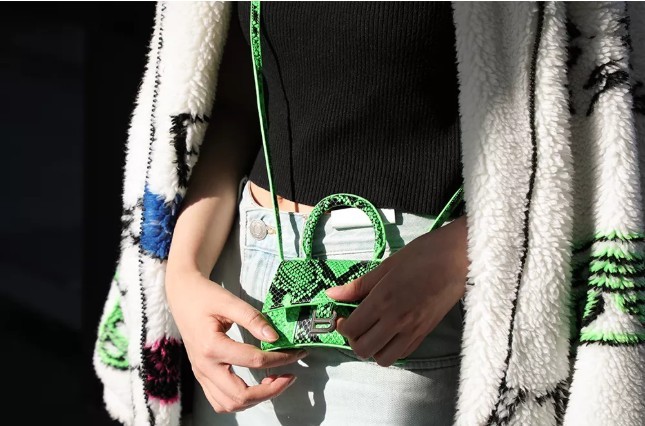 Of course, if you want to be low-key, or the most suitable to buy XS or S black Hourglass, classic, versatile and good! Smooth and oily cowhide material, looks particularly high class, is basically not wrong choice.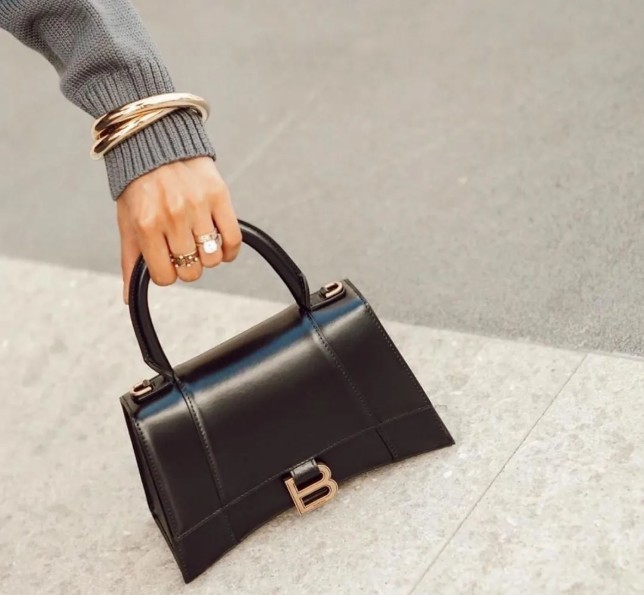 If you like black, but want to be more special and cool, you can consider the black crocodile embossed Hourglass. glossy crocodile embossing and Hourglass modern avant-garde appearance is a good match, carry in the hand will have a kind of walking with the wind of the sense of dash, especially valiant! Especially with all-black metal parts, the combination is super cool!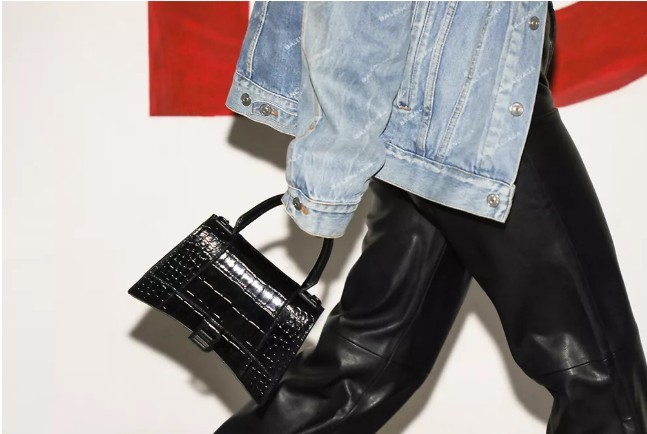 In addition, the black Hourglass recently launched a special version of the Year of the Ox! In the Balenciaga logo directly into the word "cattle" design. It can be seen as a noun ? and also as an adjective "cow", which is quite appropriate on the back!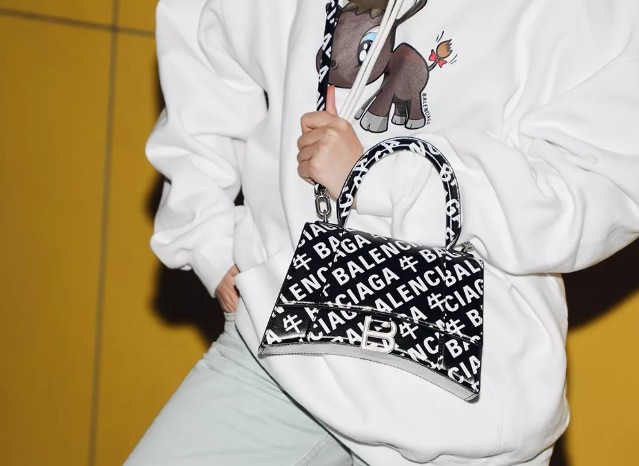 In fact, there are few big brands like this directly into the brand Monogram Chinese characters. Such a straightforward and bold design, although not necessarily everyone's cup of tea, but and Balenciaga's street cool kinda match. Absolutely unforgettable!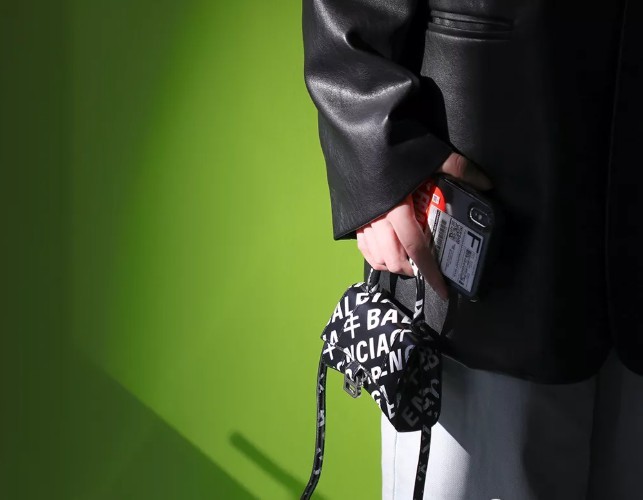 Especially the Hourglass with cow logo, it feels like not only a bag, but also a piece of trendy game that can be collected! Mini models with large bags together like a pair of mother and child bags, especially fashionable!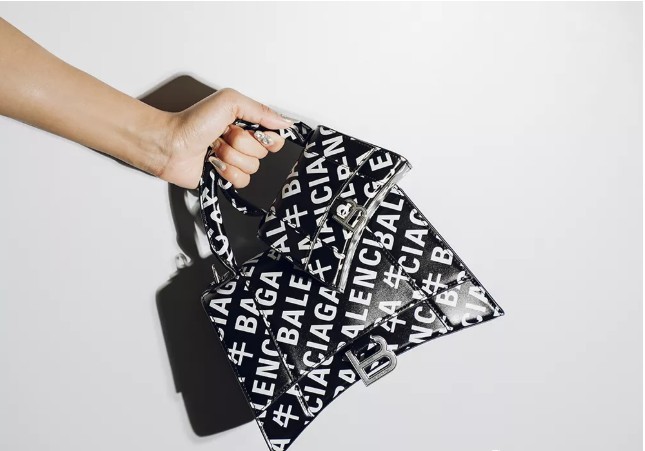 This year happens to be the year of the Ox, in fact, especially suitable for this Hourglass, buy a special commemorative meaning. Absolutely is the super Statement Piece in the bag cabinet, after the Year of the Ox is also powerful enough to collect!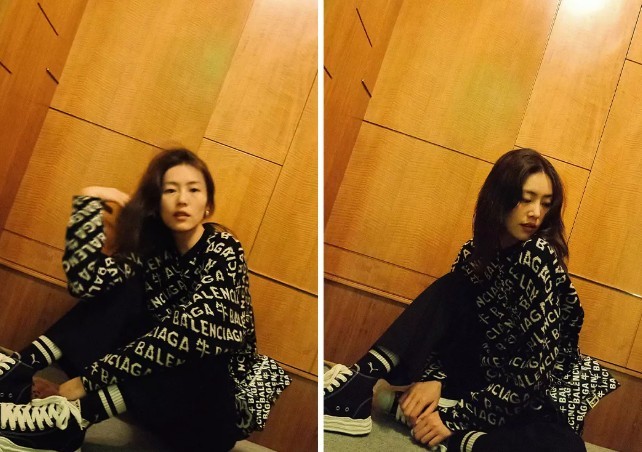 Liu Wen
In addition to the Houglass bag, Balenciaga's New Year of the Ox capsule collection has many other pieces worth checking out.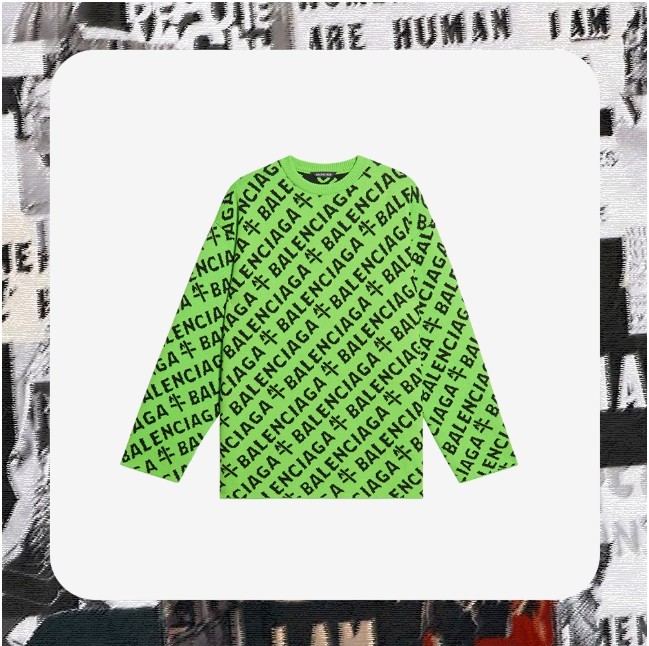 Want to be more solid, this cowl top is also a good choice, is definitely a super high discussion of a dress.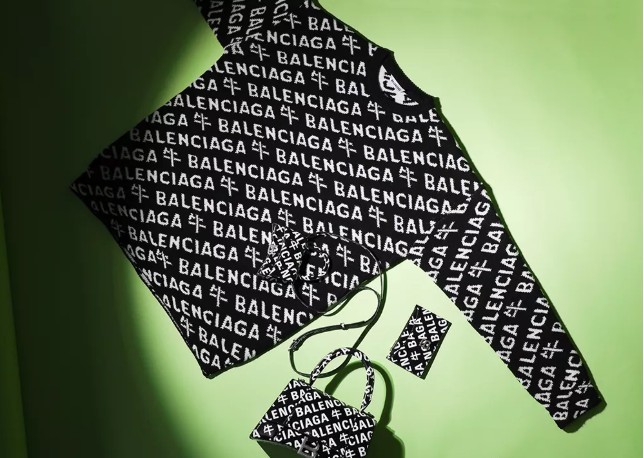 In addition, the new spring collection also unprecedentedly launched a lot of fluorescent green single product, more suitable for the personality of the fashionable people, wear a very cool street style of the Parisian family!
Qi Wei
If you feel that the bull design is not quite manageable, like more low-key "bull" elements of the year, Paris Shiya this year also launched a lot of "big eyes small fortune bull" as the theme of the single product. I recommend simple and easy to match the sweatshirt, T-shirt, New Year's wear can be, usually wear no problem, practicality is very high!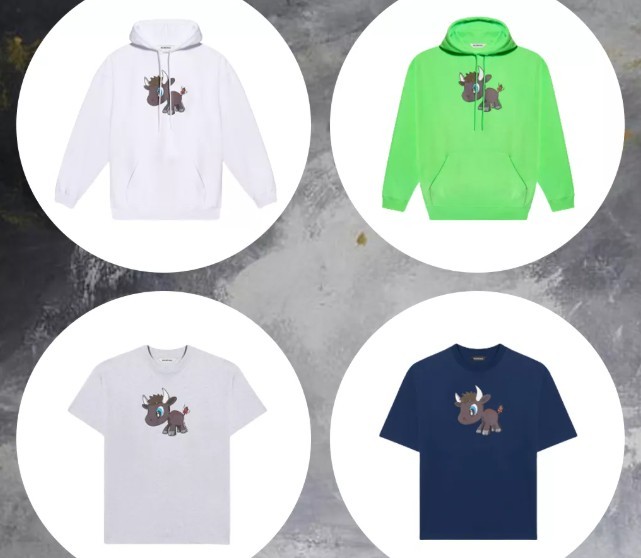 Especially the big-eyed little Fu Niu sweatshirt, many stars are wearing! Fluorescent green is very trendy, very suitable for young people, white and gray is more everyday, how to match are OK!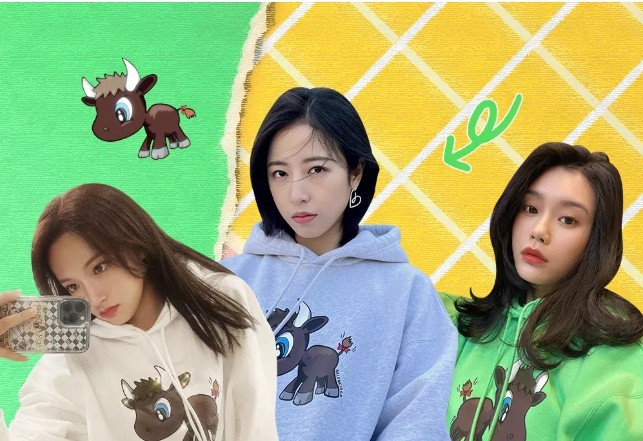 Cheng Xiao, Zhou Yutong, Xi Mengyao
This big-eyed little lucky cow and two small pendants, are quite commemorative sense of the Year of the Ox, placed on the bag is also quite eye-catching. If you have a limited budget, you can use it as a New Year's gift of choice, and feel happy to receive it!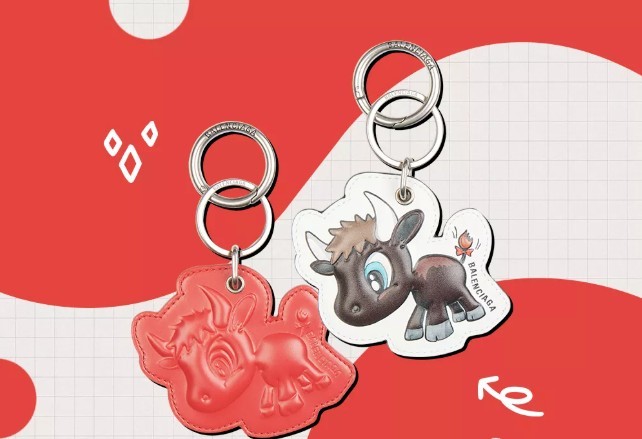 Track is originally a very popular shoes, made of silver more kind of stepping on the feeling of outer space, the boys wear it is really cool to no friend!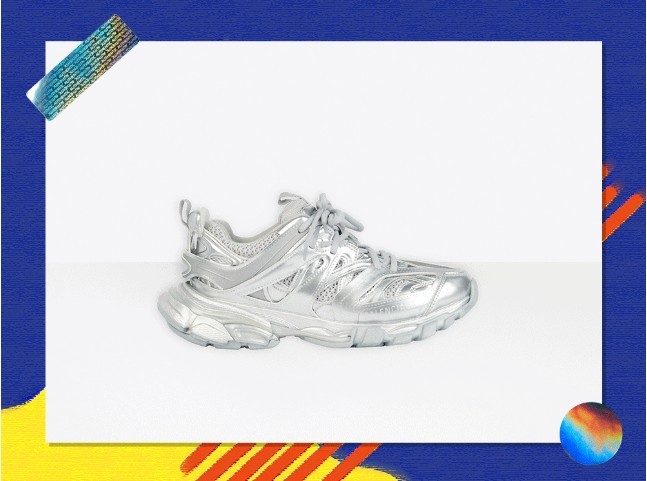 Well, that's it for today's share! Do you all like the Hourglass bag?
Shopping replica bags Now:
Best quality replica designer bags online shopping
Buy best quality replica Louis Vuitton bags 
Buy best quality replica Chanel bags
Buy best quality replica Dior bags
Buy best quality replica Gucci bags
Buy best quality replica Hermes bags
View More fake bag Blogs:
Top 10 Replica designer bags worth buying (2022 updated)
How to spot a fake designer bag? (fake vs real photos)
Hermes replica bag blog collection (2022 updated)
Louis Vuitton replica bag blog collection (2022 updated)
Chanel replica bag blog collection (2022 updated)
Dior replica bag blog collection (2022 updated)
Gucci replica bag blog collection (2022 updated)
Quality Details of Louis Vuitton Replica Bag
Quality Details of Chanel Replica Bag
Quality Details of Dior Replica Bag
$19 Buy High Quality Replica Designer Wallet or card holder (only 1 piece for each account)