How about that! When you see this pattern in the cover, what is the first thing that comes to your mind?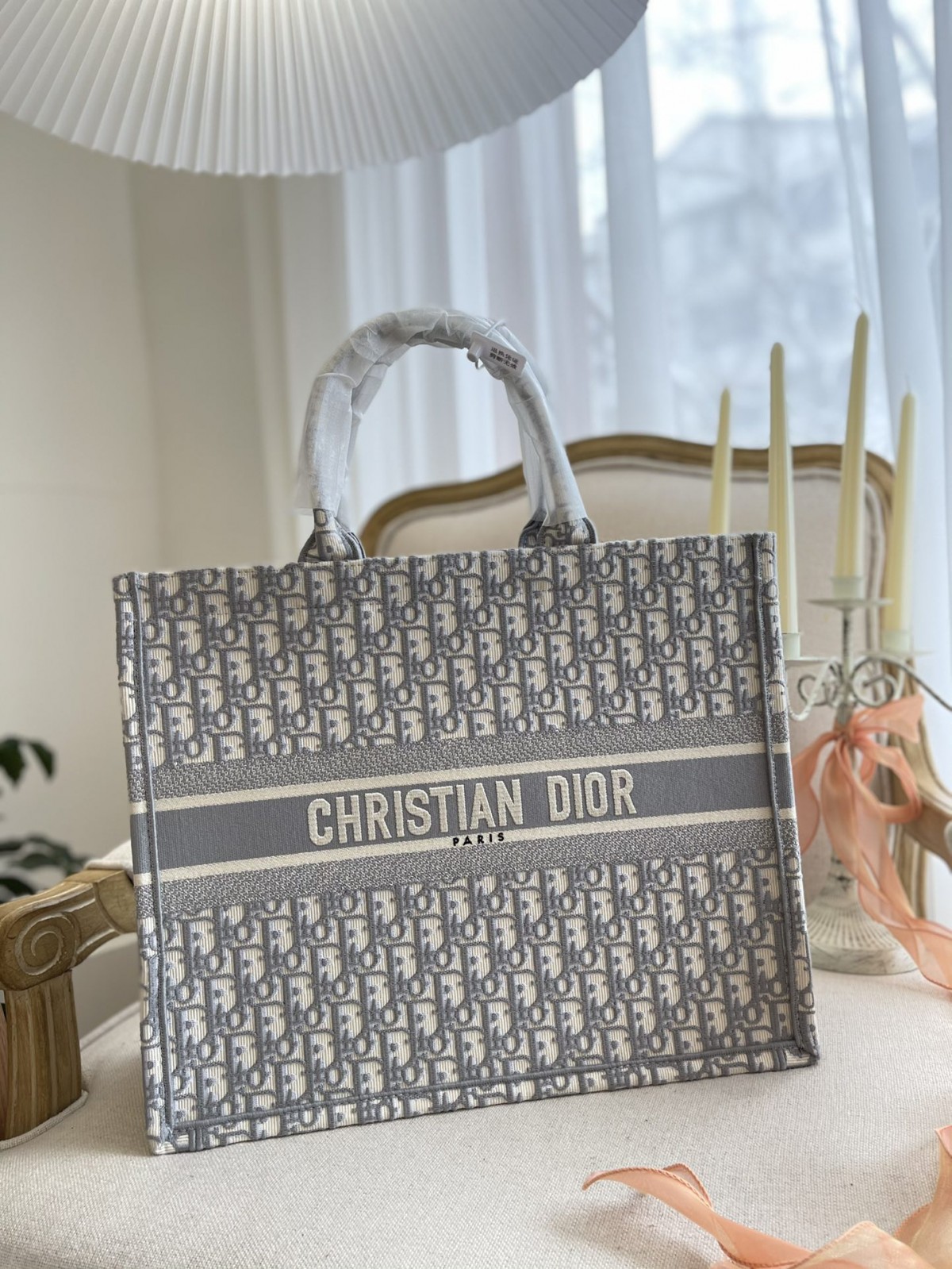 It is estimated that many people, will be the first to think of DIOR it! As one of the most pivotal brands in the fashion industry, DIOR is really getting stronger in the bag world these years.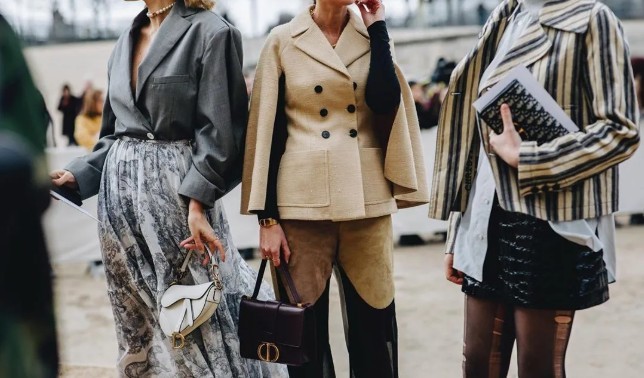 Now mention DIOR bags, many people first thought of, it is estimated that the two years are very red, DIOR new generation of several signature bags! Saddlebag DIOR SADDLE, BOOK TOTE, 30 MONTAIGNE and DIOR BOBBY, just about any one of them is very popular!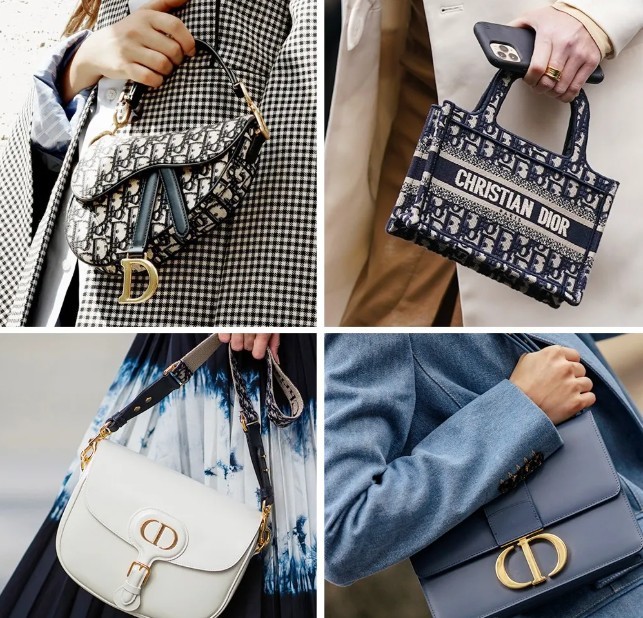 Seeing DIOR blue Oblique print and CD latch, the popularity of these years all the way up. But in fact, in the hearts of many girls who love DIOR, DIOR also has one of the most classic, do not need the brand letter Logo, can immediately recognize the iconic design. That is the DIOR vine plaid!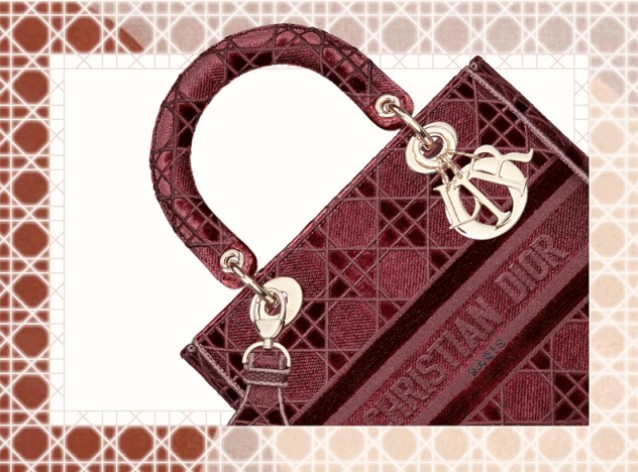 When it comes to this most classic rattan check pattern, it has a great origin. As early as the establishment of DIOR headquarters in Paris, Mr. Christian Dior placed a series of Napoleon III gilded chairs with rattan check pattern, used to entertain VIPs. Later on, the rattan pattern was reflected in many DIOR collections and items, and gradually became the most representative symbol of DIOR.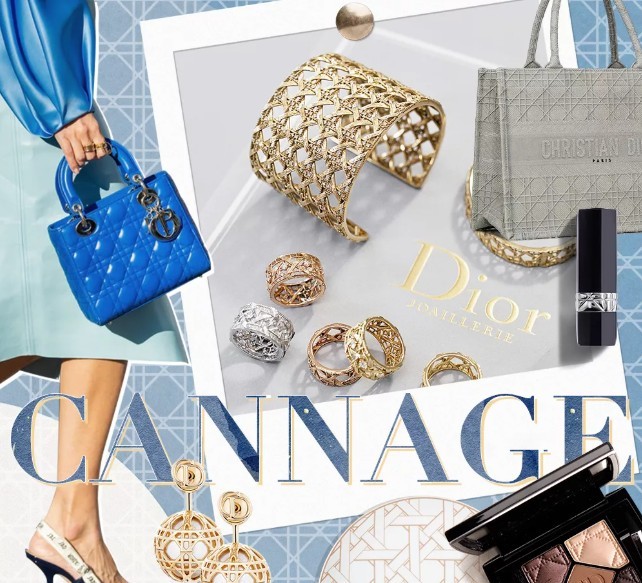 This fine and full of geometric pattern, especially can reflect the DIOR kind of classic, simple and elegant French temperament. It's a pleasant surprise that this classic design is coming back in full force on the bags this year! In the DIOR Fall/Winter 2020 show, almost all of the most popular DIOR bags are now back in the vine checkered coat.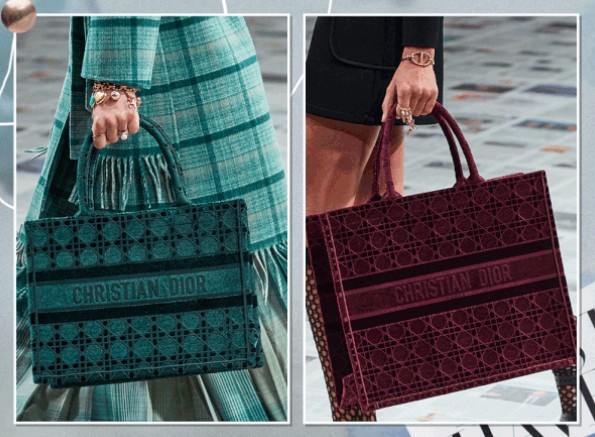 Not only these bags, DIOR's latest lambskin DIORTRAVEL bag, also used this most classic rattan lattice pattern.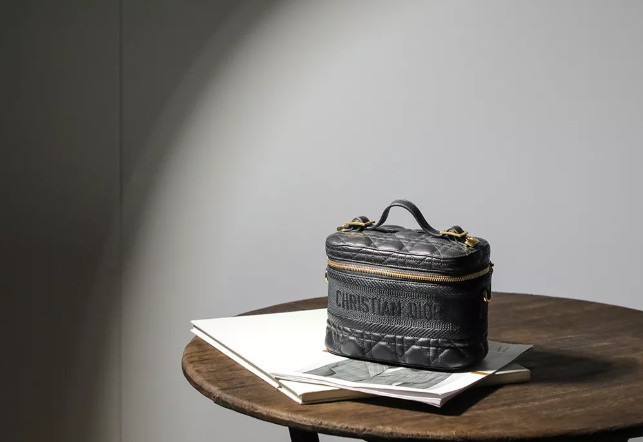 In recent years, as long as DIOR out of the new bag, it will detonate! That the latest DIORTRAVEL bag in the end how? While it has not yet hit the shelves, I rushed to take a look in advance!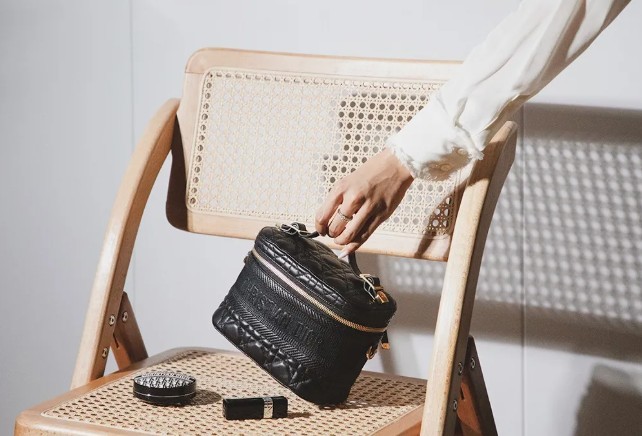 Recently the makeup bag design bag really hot! Mainly such a design, with vintage makeup bag retro style, but also has a kind of very cute girl sense.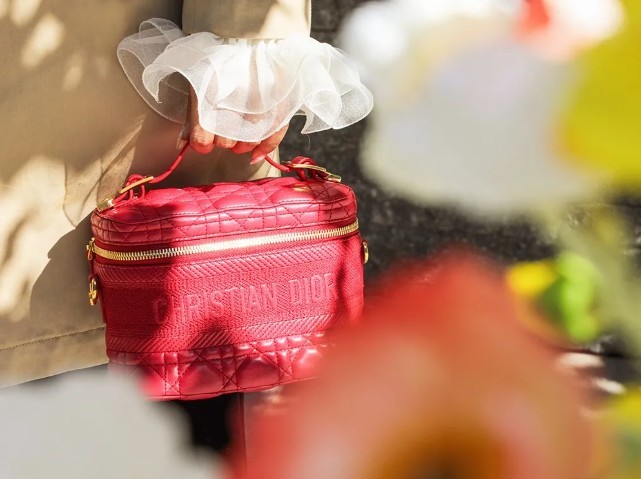 And, DIOR this DIORTRAVEL, with a delicate lambskin. Such a delicate material, but also gives this bag a very noble princess sense! Especially because this bag with the rattan lattice, so the center of each lattice is bulging, the feel is particularly good!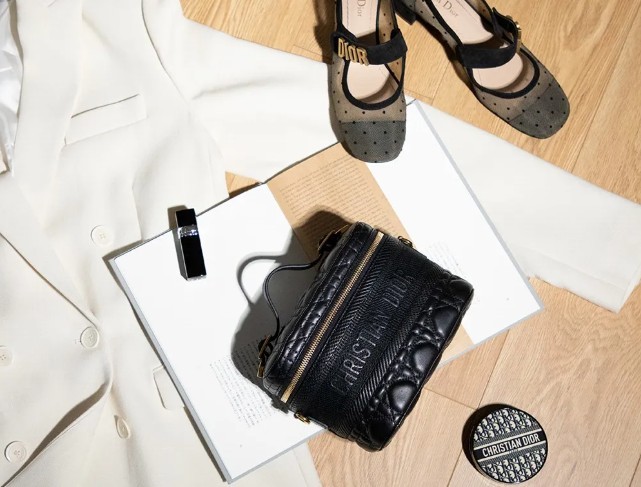 If the rattan check pattern, inherited the classic DIOR elegant lineage, the new generation of embroidered letter logo in the middle of the bag, it brings the most red young sense of the moment and street model to this bag.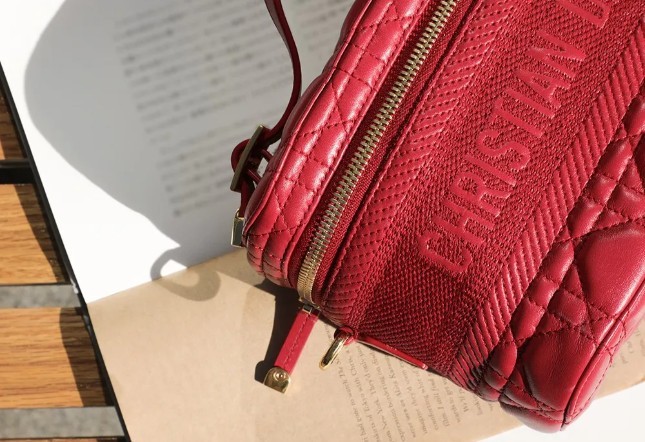 The perfect fusion of these two elements, so that DIORTRAVEL this bag, both classic retro phase, but also comes with a sense of trendy fashion.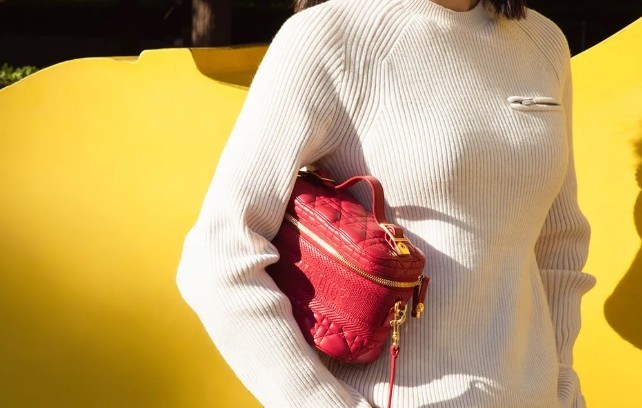 And you don't think this is a leather DIOR makeup bag! This bag comes with a long shoulder strap, you can directly crossbody on the go. Compared to the general square bag, this delicate and small boxy shape, or more fashionable.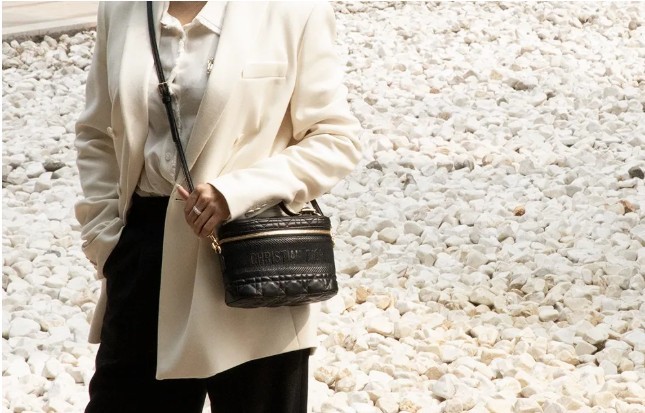 In fact, before that, DIOR has already launched a similar style of canvas material makeup bag. The combination of canvas material and Dior Oblique is simple and atmospheric. But the size of the previous makeup bags are on the large side, there is no shoulder strap, more like a real makeup bag, more suitable for the home, or travel with.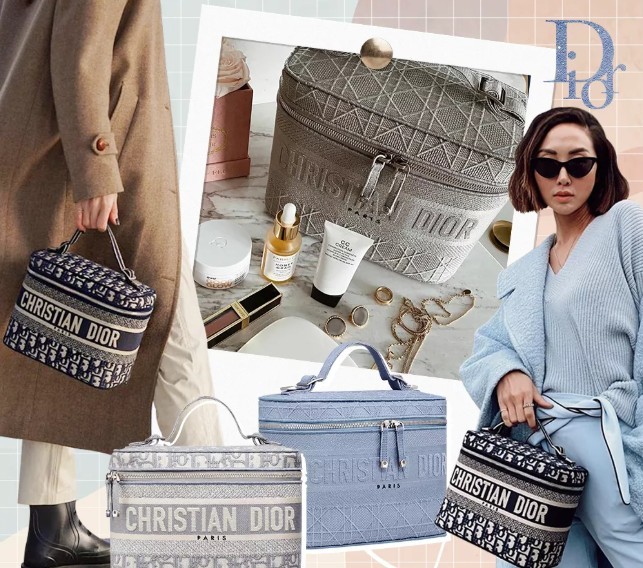 And this new leather DIORTRAVEL, the bag type is more compact. Compared with the traditional sense of the makeup bag, more like a delicate small treasure box, hold it more like a rich family feeling.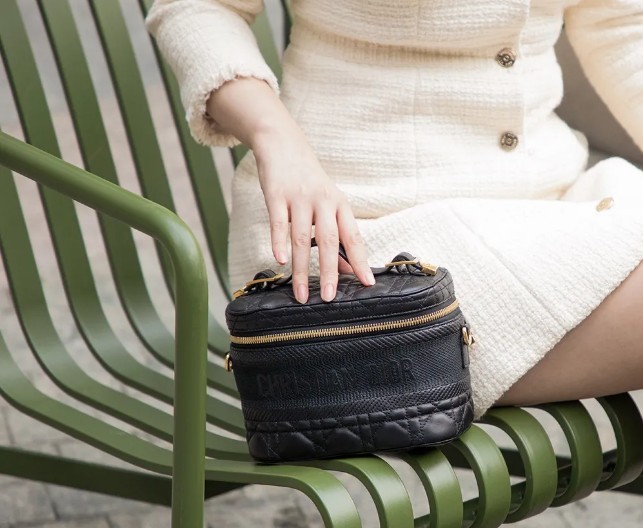 Since it is a leather model, its unit price will still be a little higher than the canvas model. But compared to other DIOR all leather bags, it is still more acceptable. Of course, generally will buy makeup bags such as the shape of the bag of girls, certainly are buying a lot of bags of fashion veterans, so this type of bag models, also comes with the significance of the watershed of the noblewoman bag.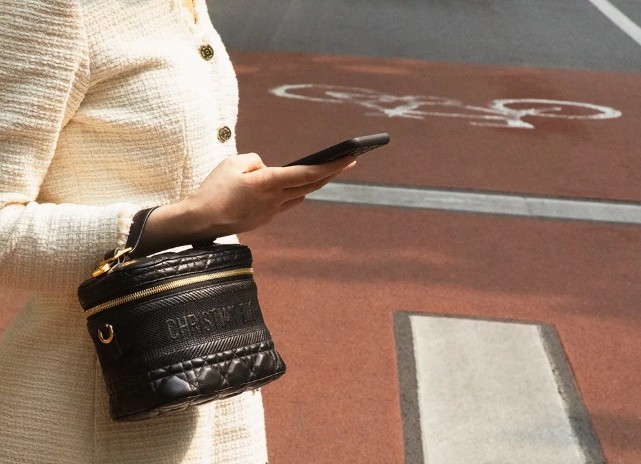 This bag is relatively small size, in fact, make a handbag, with a dress is also quite good, very suitable for girls who often have a variety of grand occasions. And DIORTRAVEL this bag is not just good-looking, it's also very good practicality!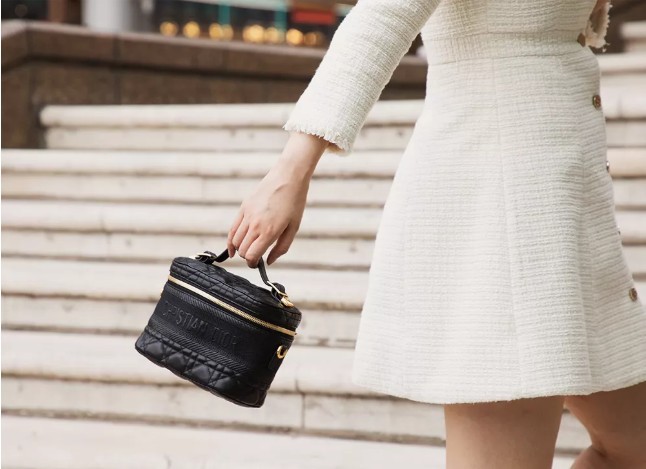 The three-dimensional makeup bag bag shape makes it very spacious inside and very well packed. It can easily put down the largest iPhone, and a variety of girls' essentials, even a variety of bottles and jars of cosmetics do not matter.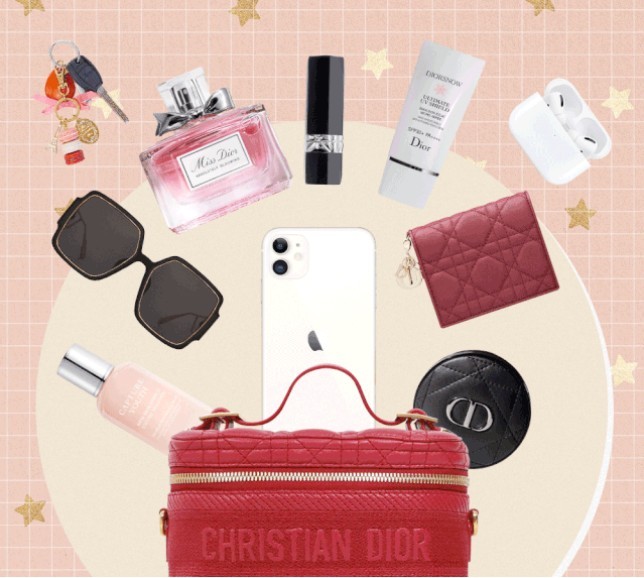 This bag also comes with an inside pocket, always lost some door cards or invoices, can be placed here. When you really use it, the zipper can easily be completely unzipped, and it is easy to see what is in the bag, and it becomes extra convenient to find things.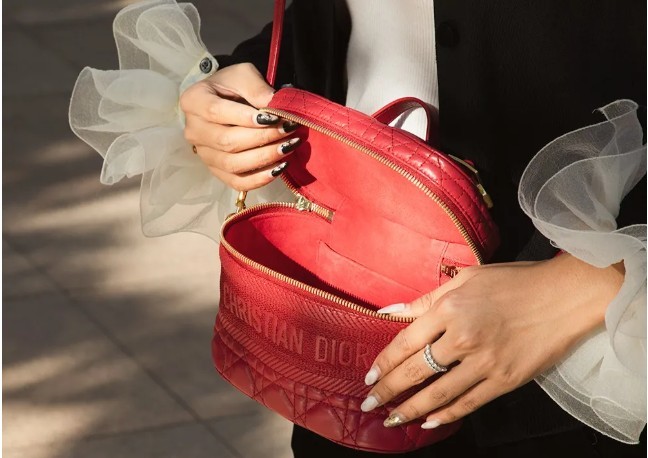 DIORTRAVEL back method is also quite a lot, because there is a long shoulder strap, so crossbody or shoulder carry certainly no problem. This bag also has a small handle, so you can also carry it by hand. In fact, hand-carried to take the most expensive, with a suit or skirt are very suitable, photo is also particularly good!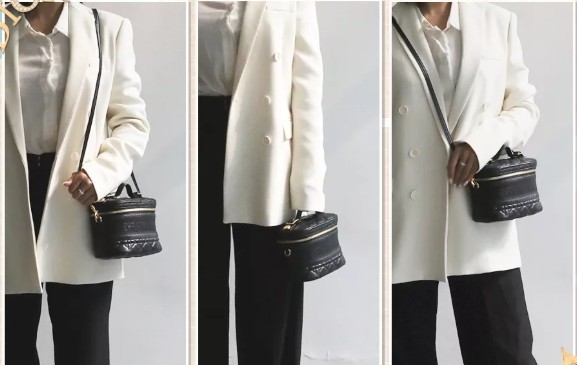 Of course, girls who like DIOR bags, it is estimated that many of them have DIOR thick shoulder straps. The shoulder strap of this bag is removable design, so you can also match different straps according to your personal preferences, which can bring different styles and feelings to this bag.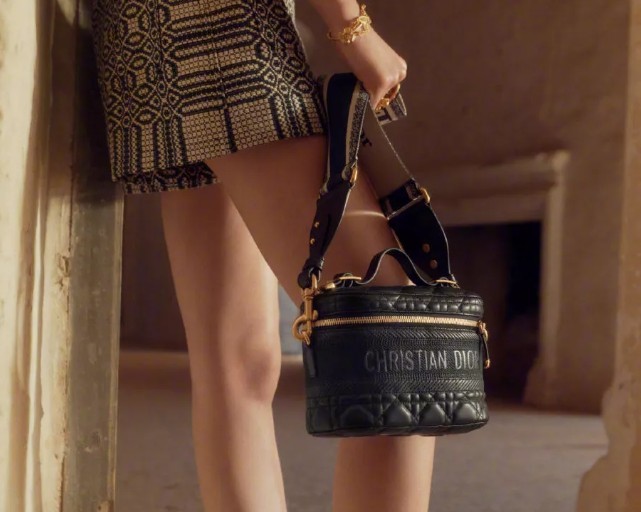 This bag is also relatively light, probably because it is made of lambskin, no sense of weight on the back.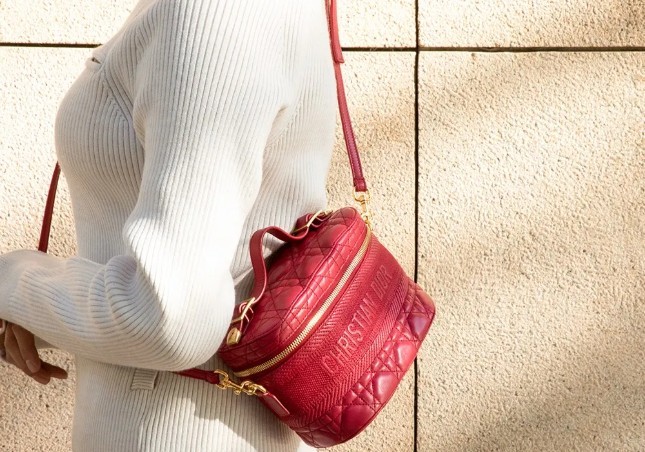 As a super new model, if you get it now, you are the trendsetter who has taken the latest bag. Even if the trend of makeup bags passes later, you can also use it as a DIOR makeup bag. Or just put it at home, it seems that this person is particularly fancy and tasteful.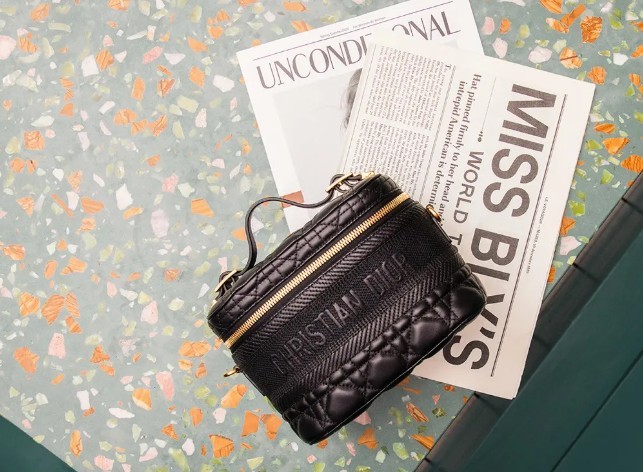 The lambskin DIORTRAVEL series is currently available in black and red. Black is calm and atmospheric, and the elegance of the vine check is most compatible. Plus with the gold metal parts, it looks noble.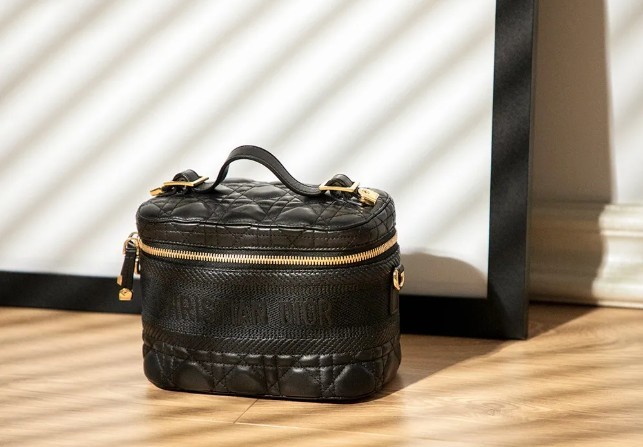 At the same time, black is also the most classic, versatile, not wrong choice. For everyday use, you can hold it in your hand as a clutch to match formal wear and formal occasions.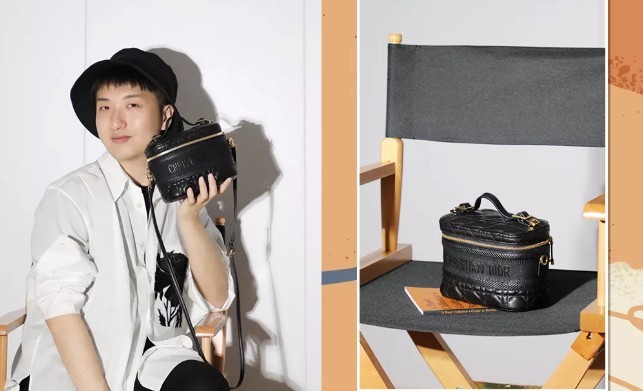 This time, the red is a particularly bright cherry red!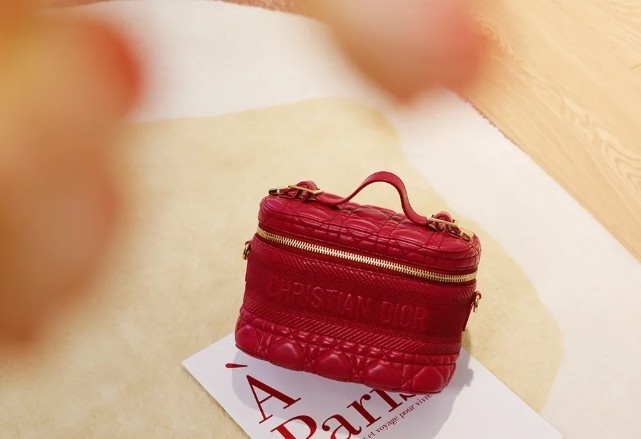 Red is perfect for dressing up with beautiful dresses. It's a great choice for afternoon tea with your sisters, or for your best friend's birthday party! It is definitely the DIOR bag that stands out from the crowd of common classic bags!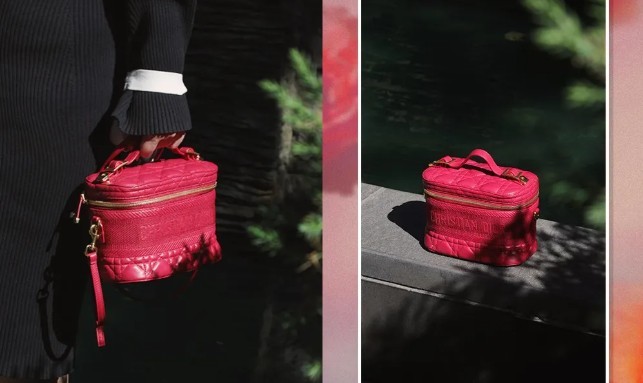 All right! Today's new DIOR lambskin DIORTRAVEL bag, we'll introduce you here! Do you like the new makeup bag design? Which color do you like the most?
Shopping replica bags Now:
Best quality replica designer bags online shopping
Buy best quality replica Louis Vuitton bags 
Buy best quality replica Chanel bags
Buy best quality replica Dior bags
Buy best quality replica Gucci bags
Buy best quality replica Hermes bags
View More fake bag Blogs:
Top 10 Replica designer bags worth buying (2022 updated)
How to spot a fake designer bag? (fake vs real photos)
Hermes replica bag blog collection (2022 updated)
Louis Vuitton replica bag blog collection (2022 updated)
Chanel replica bag blog collection (2022 updated)
Dior replica bag blog collection (2022 updated)
Gucci replica bag blog collection (2022 updated)
Quality Details of Louis Vuitton Replica Bag
Quality Details of Chanel Replica Bag
Quality Details of Dior Replica Bag
$19 Buy High Quality Replica Designer Wallet or card holder (only 1 piece for each account)