At the end of the year, almost every few days someone will ask, when will the new cooperation models come out? Thank you all for this expectation! Mr. Bao does collaborative models, always to come to a great! No, the official announcement was made yesterday! The latest collaboration is this Mr. Bag x LANVIN Mini Pencil Bag!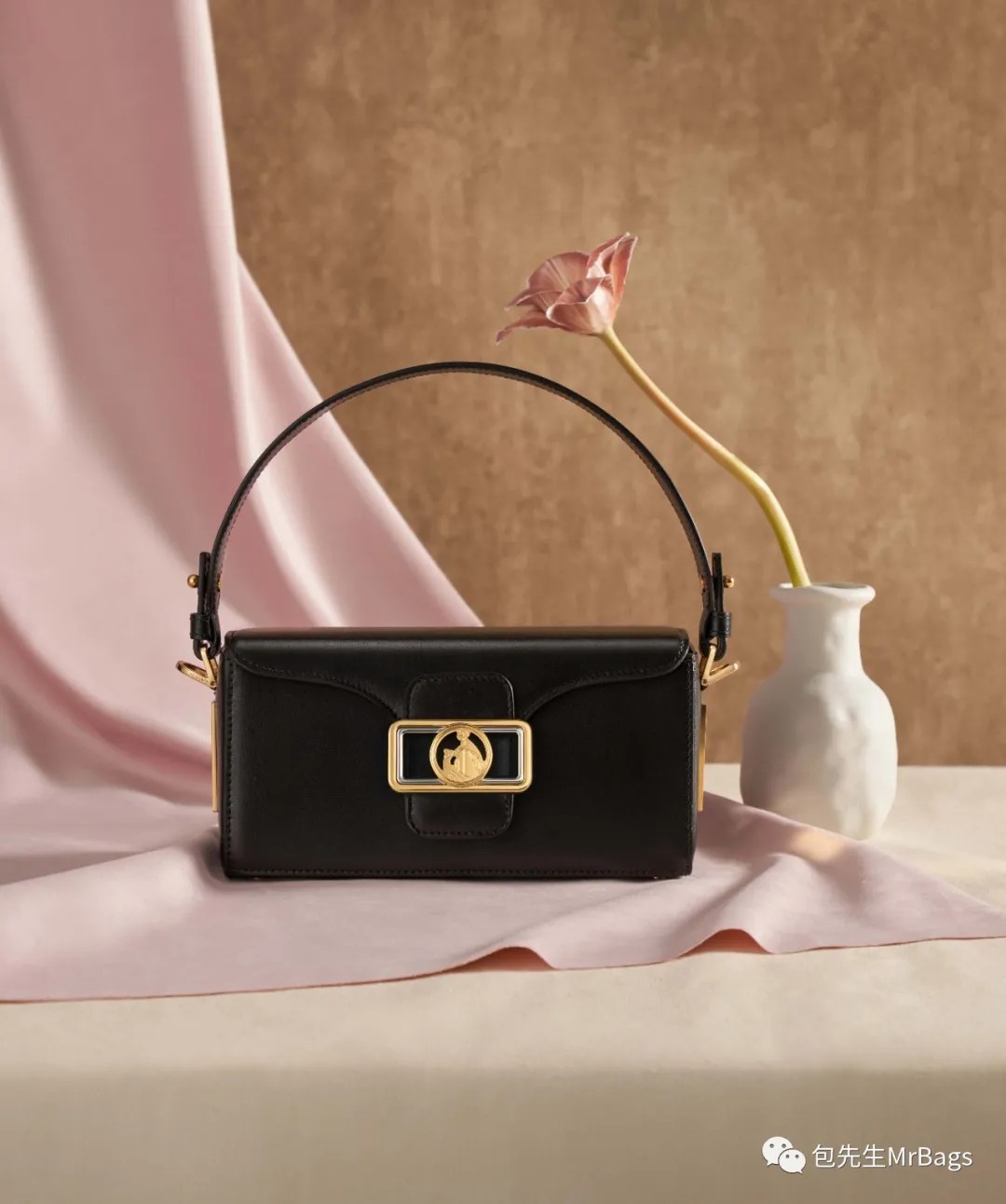 It seems like it's been a while since the last time I launched a Mr. Bag collaboration bag. I have to say, I'm particularly, particularly excited about the birth of this new collaborative model!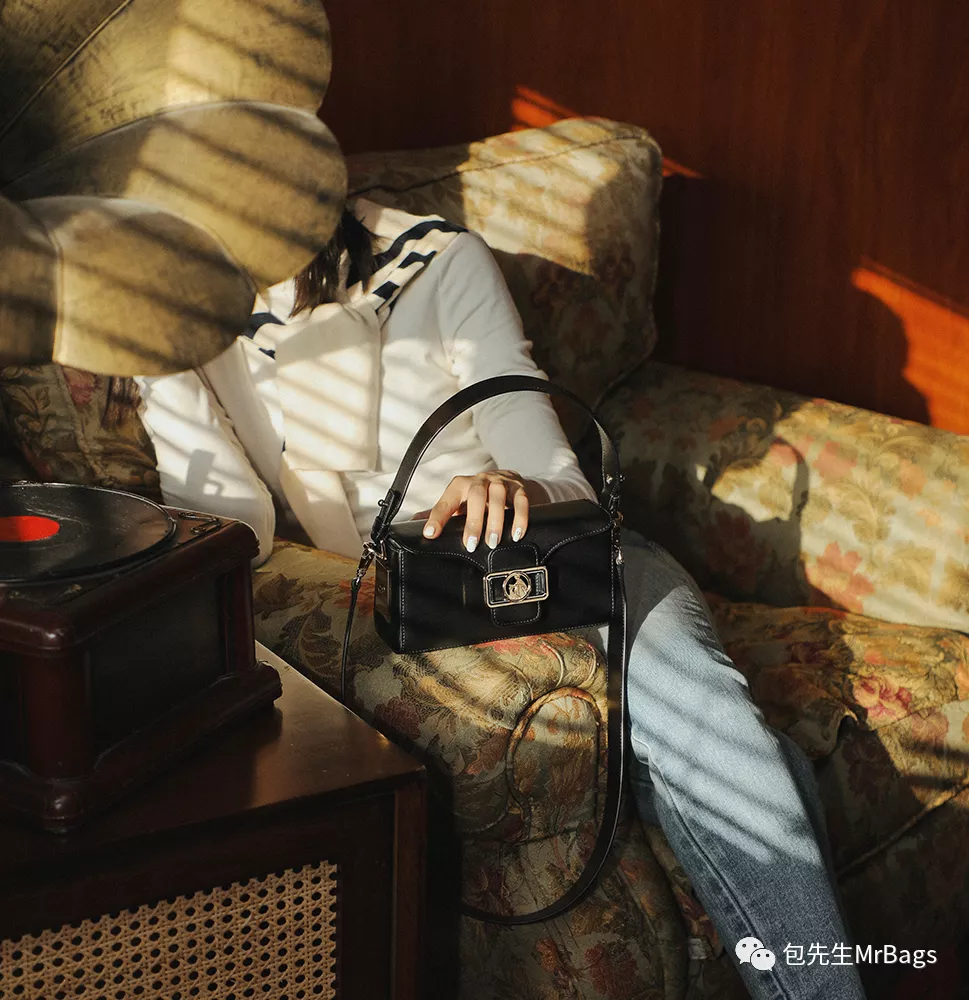 LANVIN is not only one of the oldest and most important fashion houses in Paris, but also one of the top eight red-blooded brands. LANVIN is not only one of the oldest and most important fashion houses in Paris, but also one of the eight red-blooded brands. Many of the famous women and superstars at home and abroad are hardcore fans of LANVIN!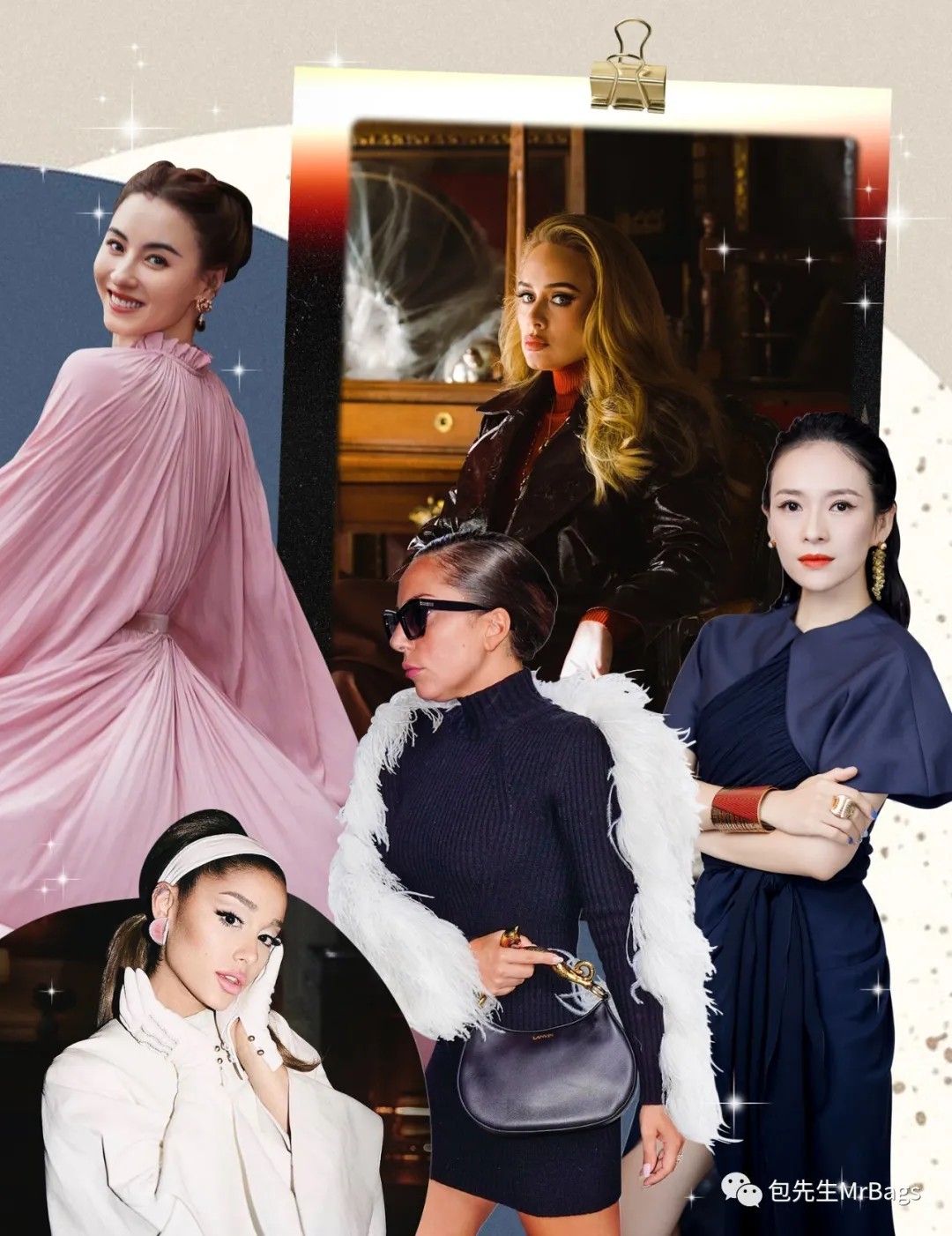 Zhang Bozhi, Adele, Ariana Grande, Lady Gaga, Zhang Ziyi
On the other hand, this time the bag is really beautiful! I was so happy with the actual bag that I couldn't wait to share it with you. I remember when the Pencil Bag was first launched, I saw it in the street photography. I was really fascinated by it after just one look in the crowd!
Because its face is really too outstanding! The three-dimensional and narrow body of the bag, the sense of presence is superb. The more you look at it, the more you think, how can there be a bag that can be both elegant and sophisticated, and so dashing and handsome, but also full of vintage literary tone, all the advantages of it accounted for! After learning about it, I realized that the design inspiration for this bag came from the pencil case that always accompanies Ms. Lanvin. It's hard not to be attracted to it just by the fact that it's there.
The bag is a very good and stylish bag, with a sense of the lady of the house, exuding a high class
temperament. The Pencil Bag is so attractive, not only because of its distinctive design, but also because of
its excellent texture! The leather of the bag is both solid and substantial, and also exudes just the right
amount of oily shine. The leather of the bag is solid and substantial, and gives off just the right amount of
oily shine. You will feel amazing when you touch the real thing! The feel is very soft and delicate, but at the
same time not too delicate, every time you use it is a kind of enjoyment.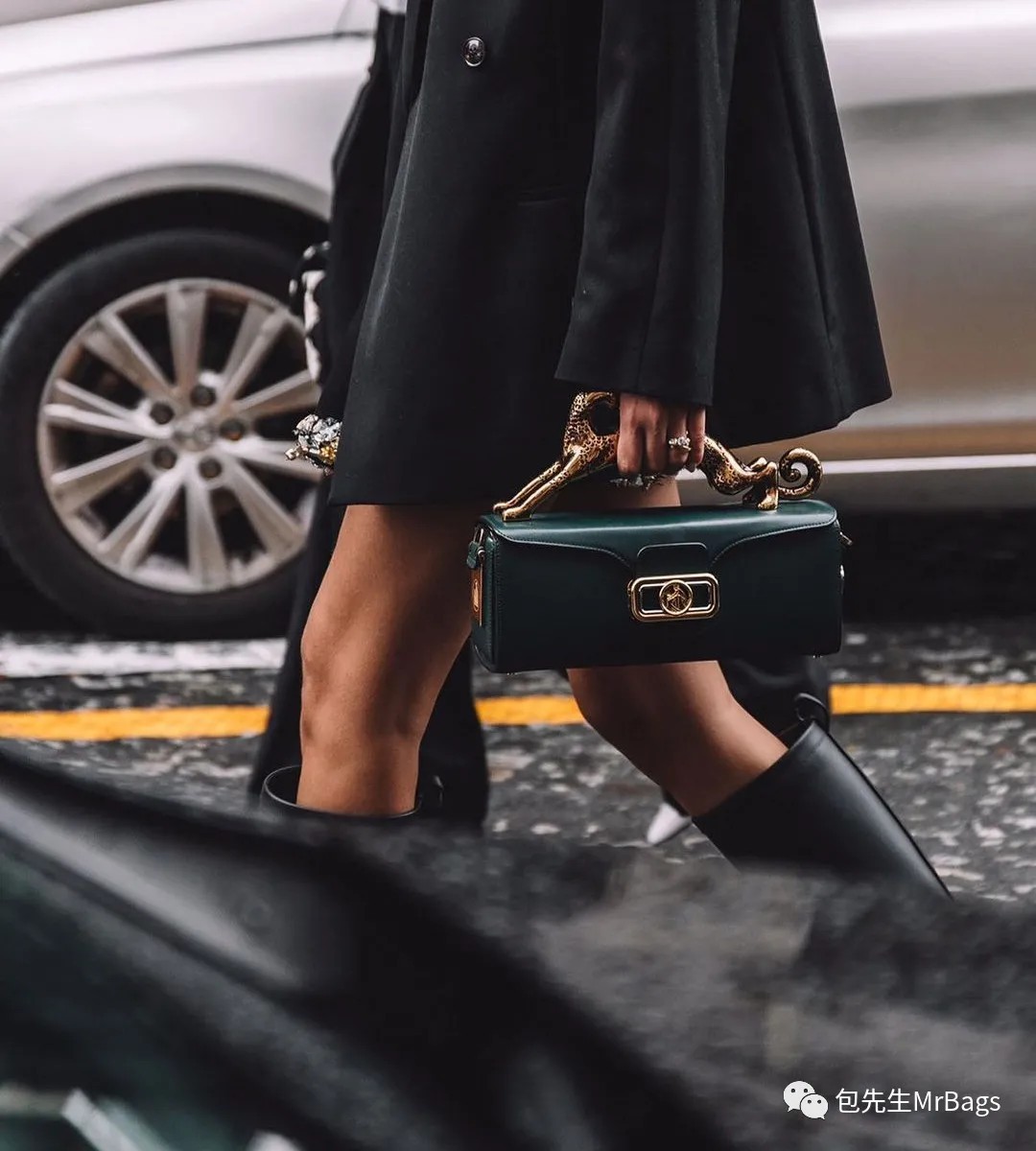 In addition to the leather, the Pencil Bag's mother-daughter logo clasp also adds a lot of points to it! This logo, designed with a photo of Ms. Lanvin and her daughter holding hands, is now a very iconic motif of the brand.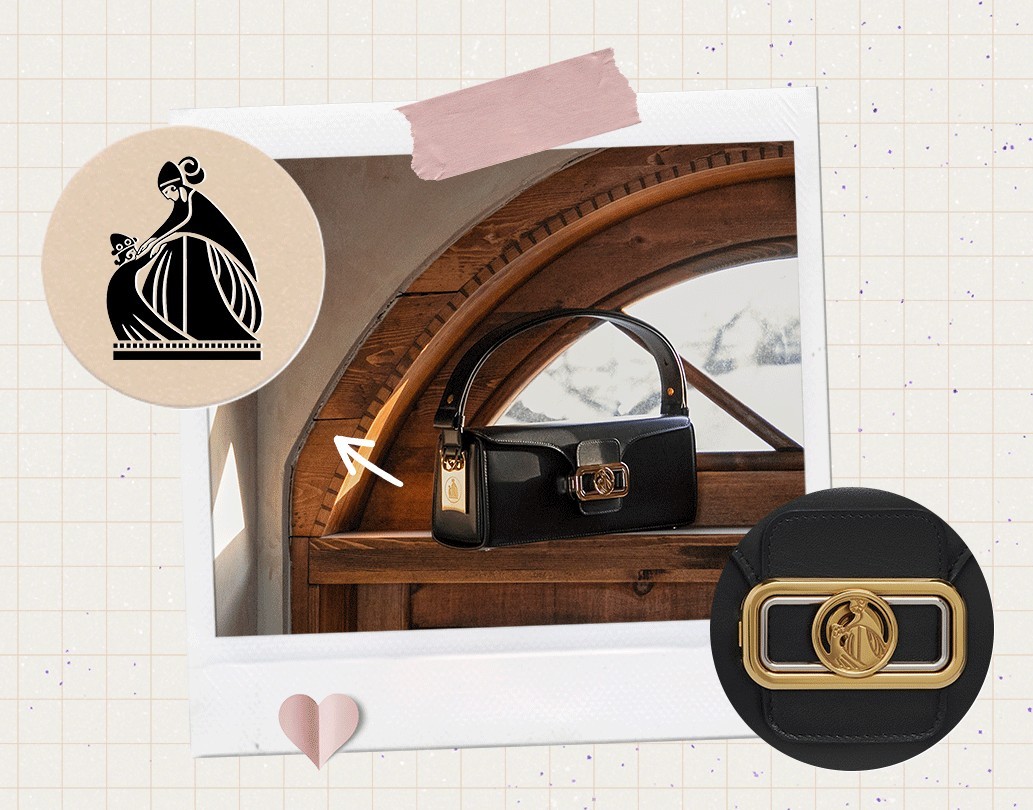 With its addition, not only does it make the bag more recognizable, but it also gives the bag a spiritual meaning full of love, which is very touching. The unique design of the logo also adds a sense of art and design to the bag.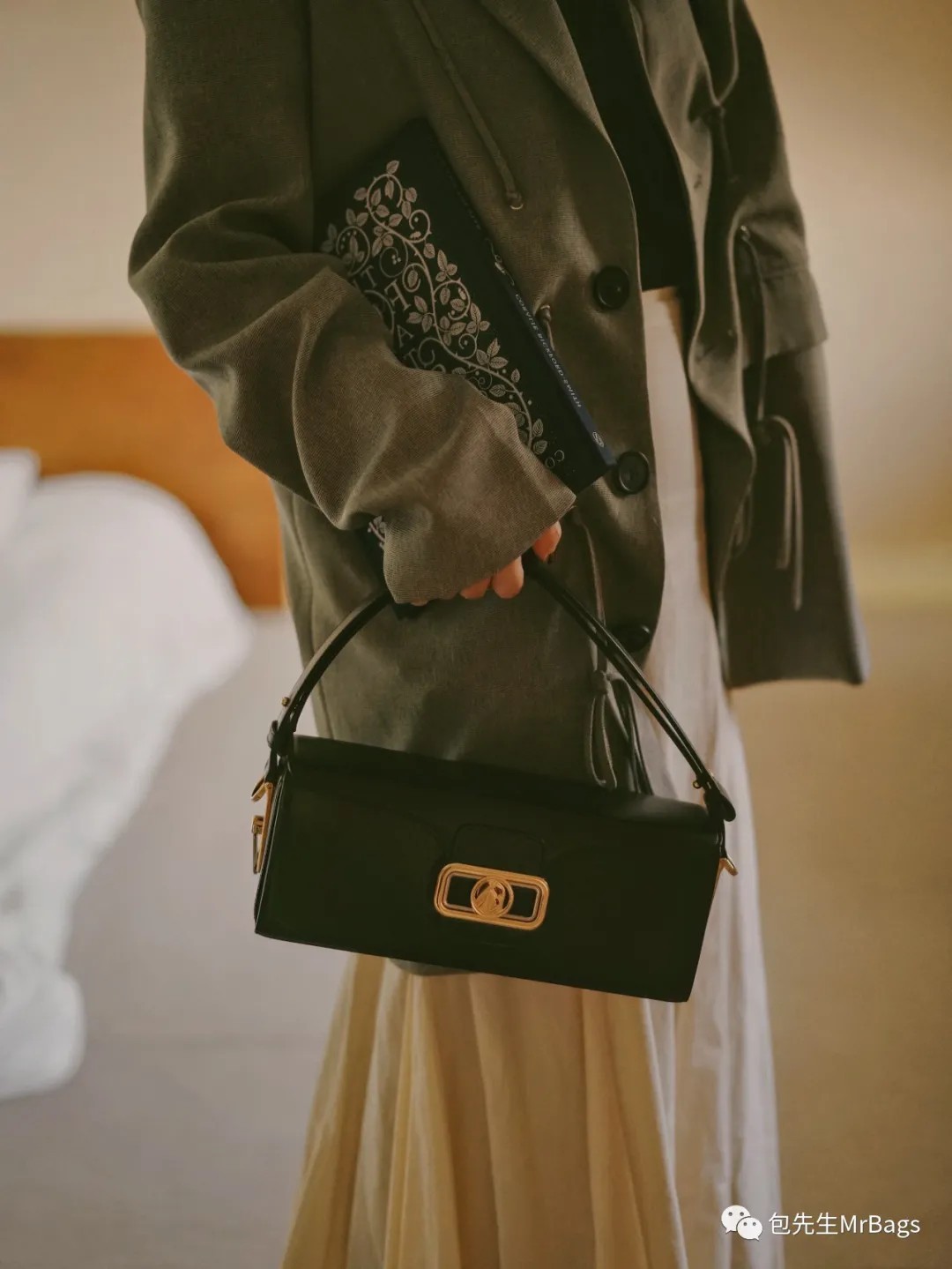 The LANVIN Pencil Bag is just the perfect choice. The bag will be recognized only by those who really know what they are doing, and it will highlight the good taste of the bag owner!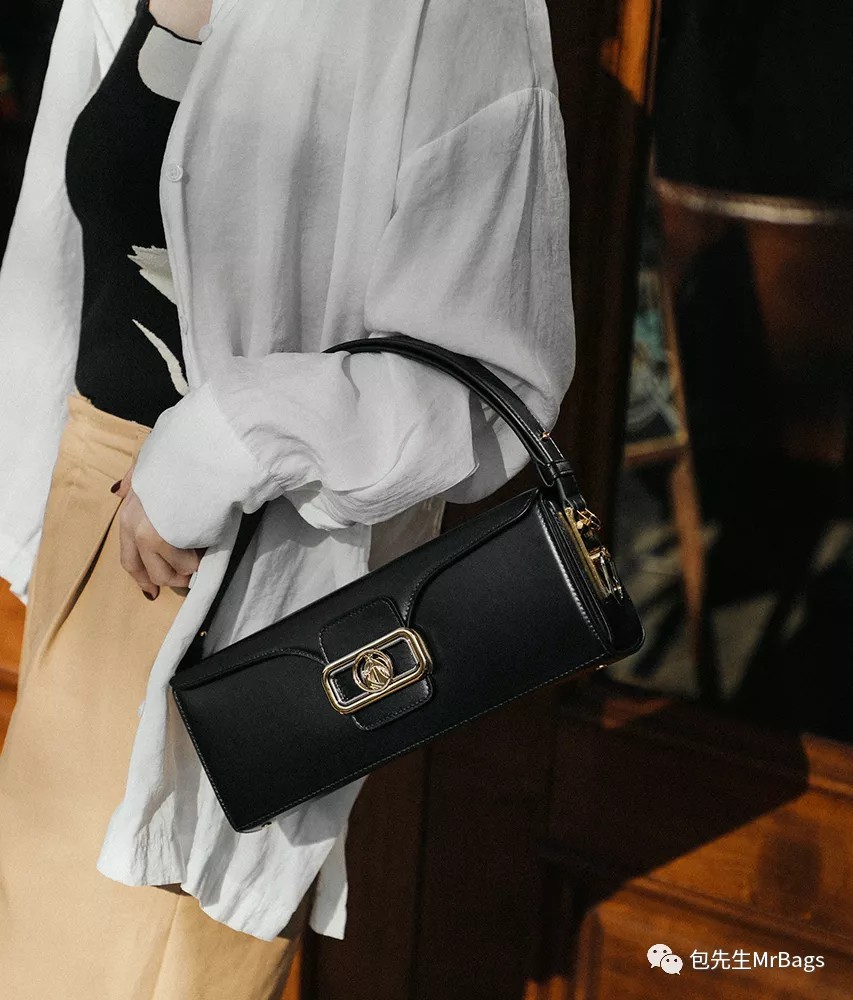 Although the Pencil Bag now does not belong to the public are in pursuit of the super explosive, but since its launch, many girls with good taste are very fond of this bag! The store is always in a state of out of stock, want to buy can not buy, must be booked in advance! Many fans like this bag, but can not buy. There are also some bag powder, very worried about this bag in kind will not be a little big, not so suitable for everyday.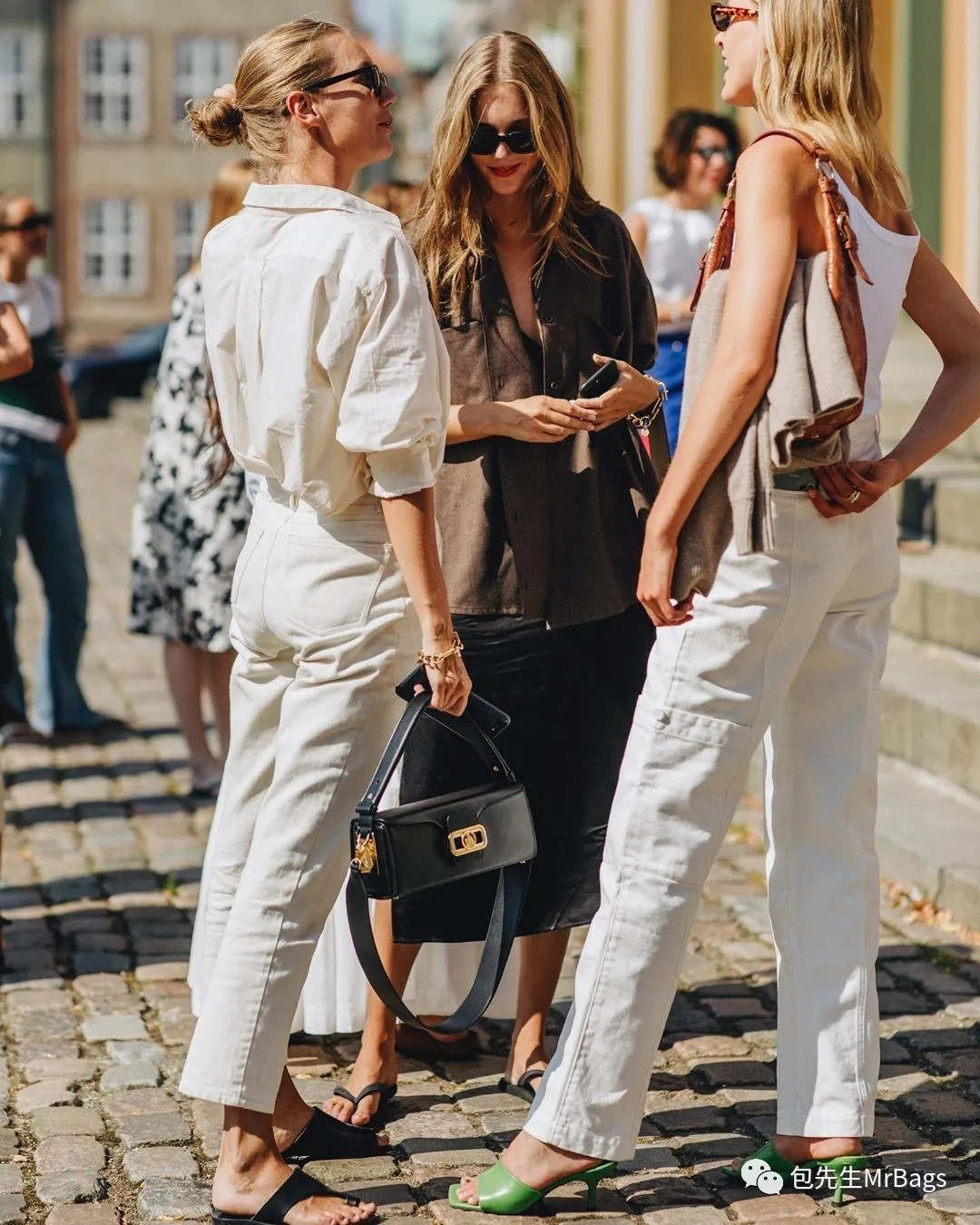 So! This time Mr. Bag specially chose Pencil Bag as the collaboration model and created the mini size this time! Mr. Bag x LANVIN Valentine's Day Limited Edition Mini Pencil Bag, officially unveiled!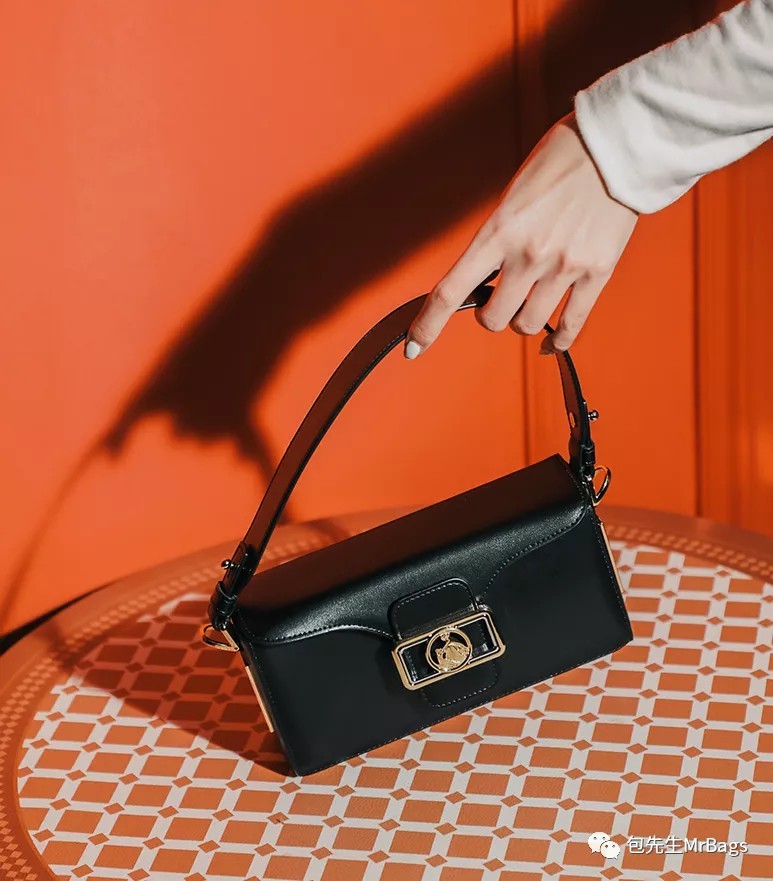 The collaborative model retains all the highlights and quintessential design of the original Pencil Bag. However, in some details, we have made some changes to better meet the needs of the bag fans.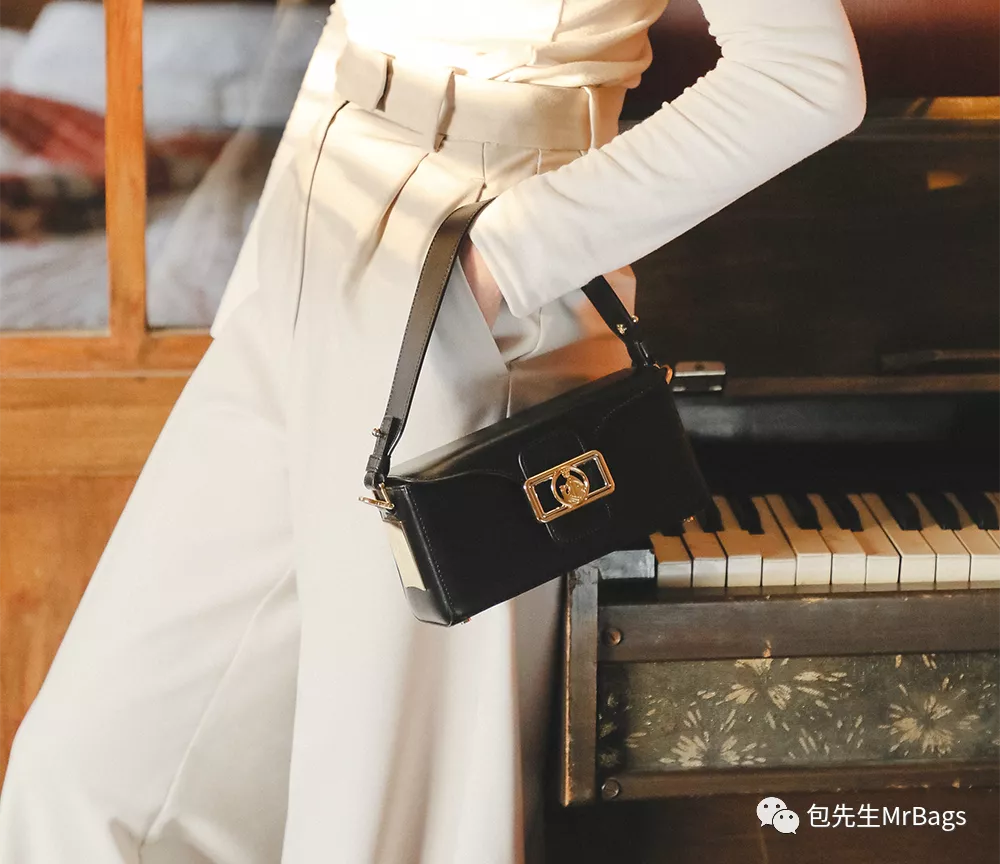 First, of course, is the size mentioned earlier! For those who like small bags, you can finally buy the LANVIN Pencil too!
The Pencil Bag, after becoming smaller, has a particularly good effect on the body, especially for Asian girls. The upper body feels particularly small and sharp, but does not feel like a super mini bag at all, both delicate and with just the right amount of presence!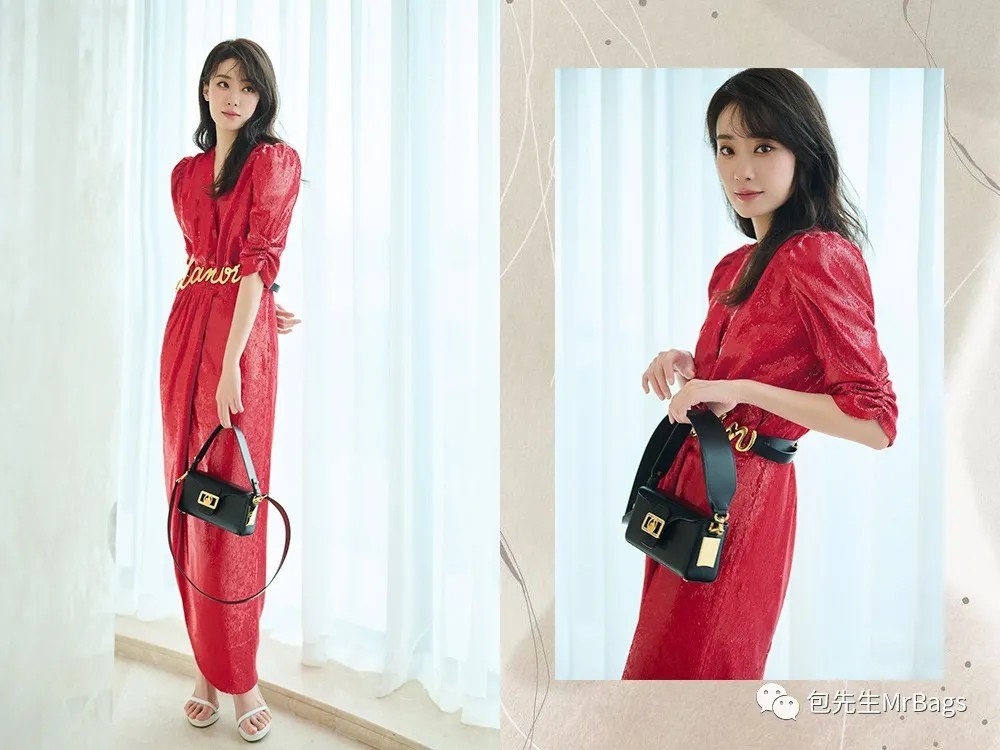 Zhang Xiaofei
In addition to the handle, the long shoulder strap is also specifically designed to be a particularly fashionable length. The bag can fall right at the waist when carried, effectively visually raising the waistline, showing the length of the legs and making the body proportion look better!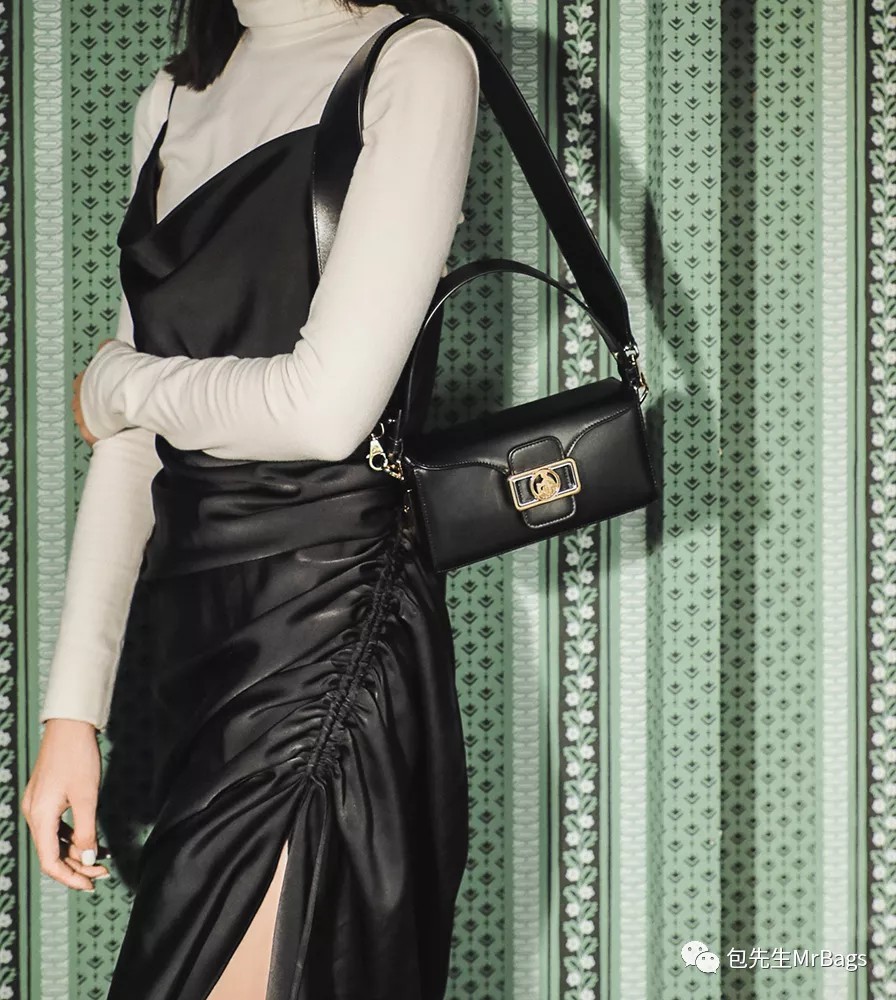 In fact, when I first decided on this size, I also wanted to restore the Pencil Bag's pencil box feel as much as possible. After all, the original inspiration for this bag was Ms. Lanvin's pencil case. In that era when there were no cell phones, Ms. Lanvin was carrying her pencil case, recording her creativity and inspiration along the way.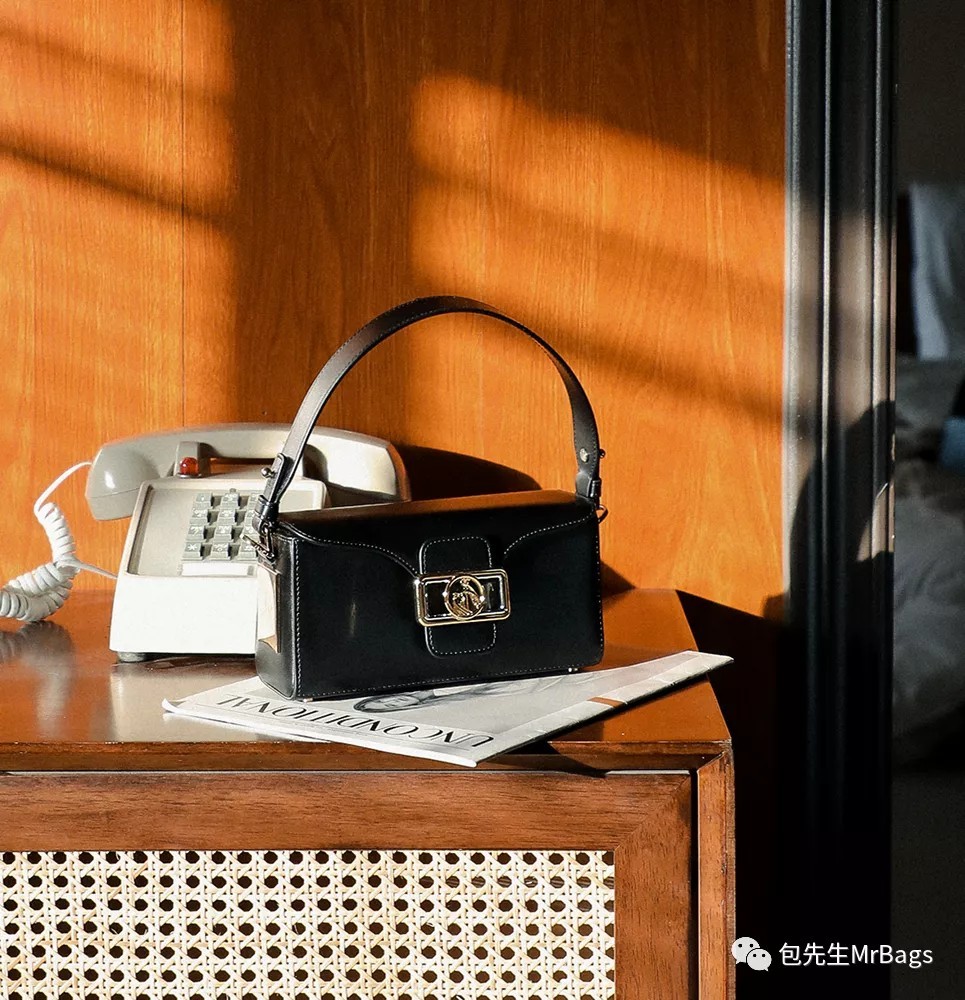 I hope this little Pencil Bag, just like the pencil case, will accompany all the girls who love bags and record the beauty and memories in their lives.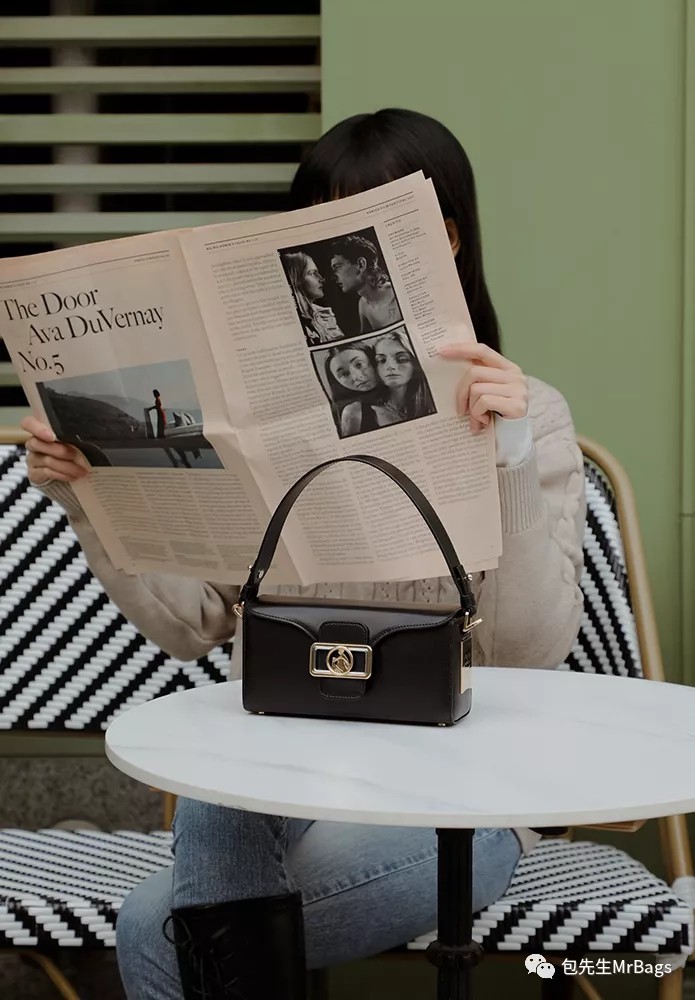 To record so much beauty, the capacity of this bag certainly can't be too bad! Don't look at the collaboration Pencil Bag size has become smaller, the practicality is still very strong. Not only can you put down the largest size phone, but also can accommodate almost all the necessary small items for girls. For daily outings, the capacity is very enough!!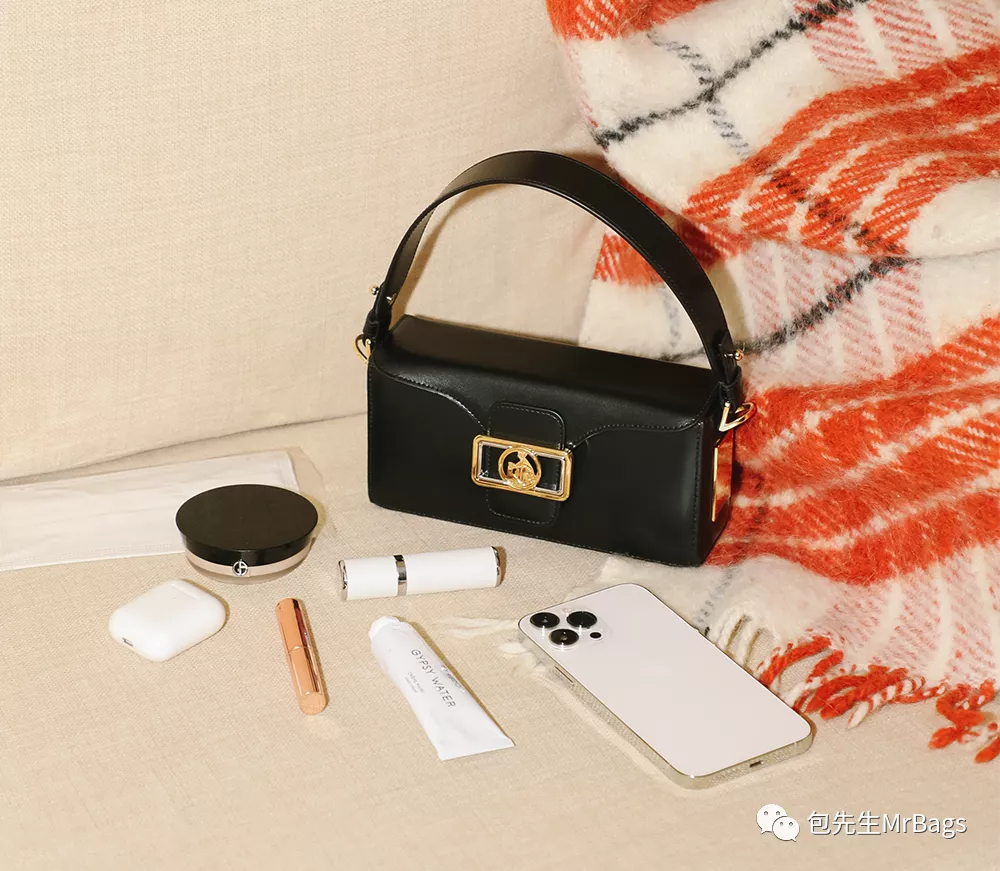 In addition, the cooperation model still uses the now very popular double shoulder strap design. And the long and short straps are removable! You can switch between different ways of carrying it on weekdays according to your outfit and mood.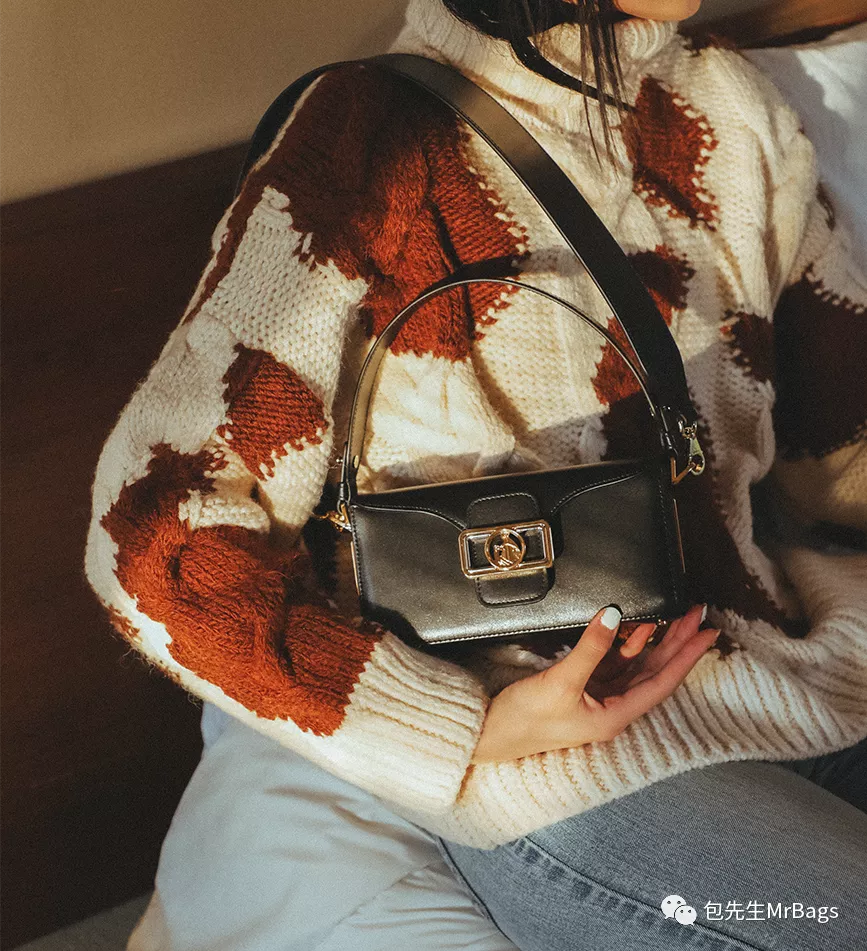 I think this bag looks especially good when simply hand-carried! Especially with some light-colored clothes and pleated skirts, it looks full of elegance and generosity and makes people feel good!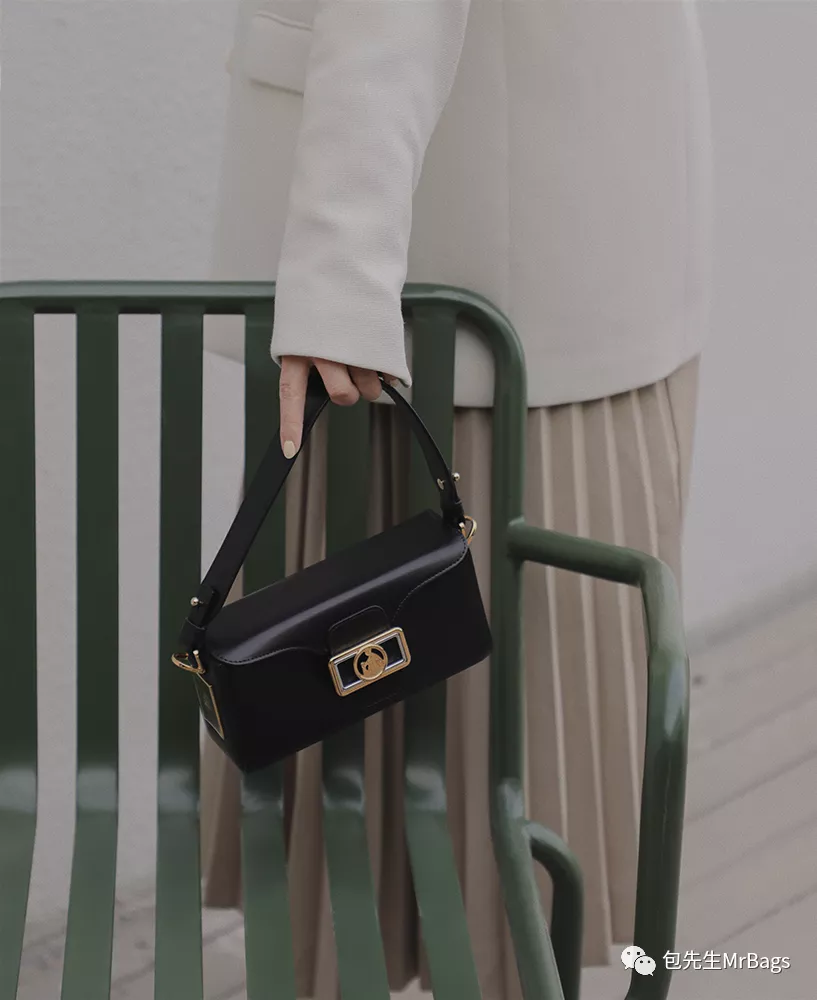 The thinner girls can also try to shoulder it as an underarm bag to carry, more fashionable and playful.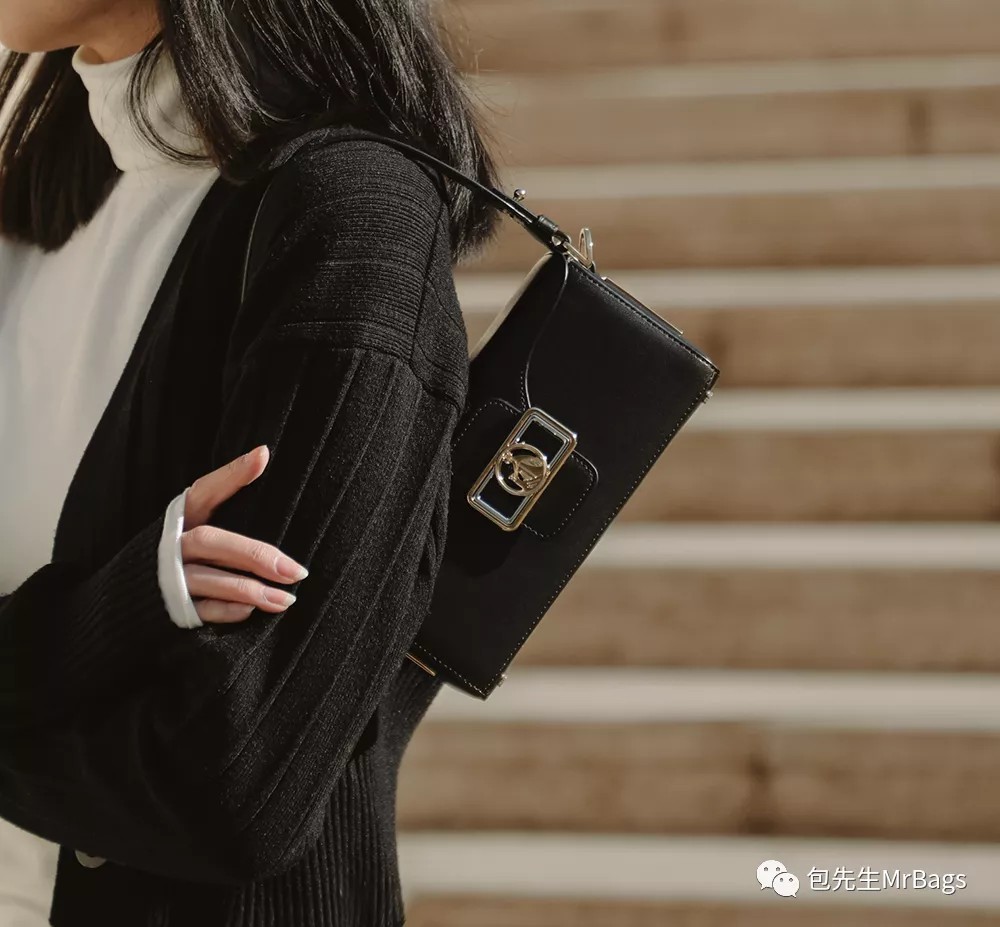 If you like a cooler, more dashing style, this bag can also be mastered and can be carried on a long shoulder strap instead. Not only does it free up your hands, but the wide thick shoulder straps also have more attitude!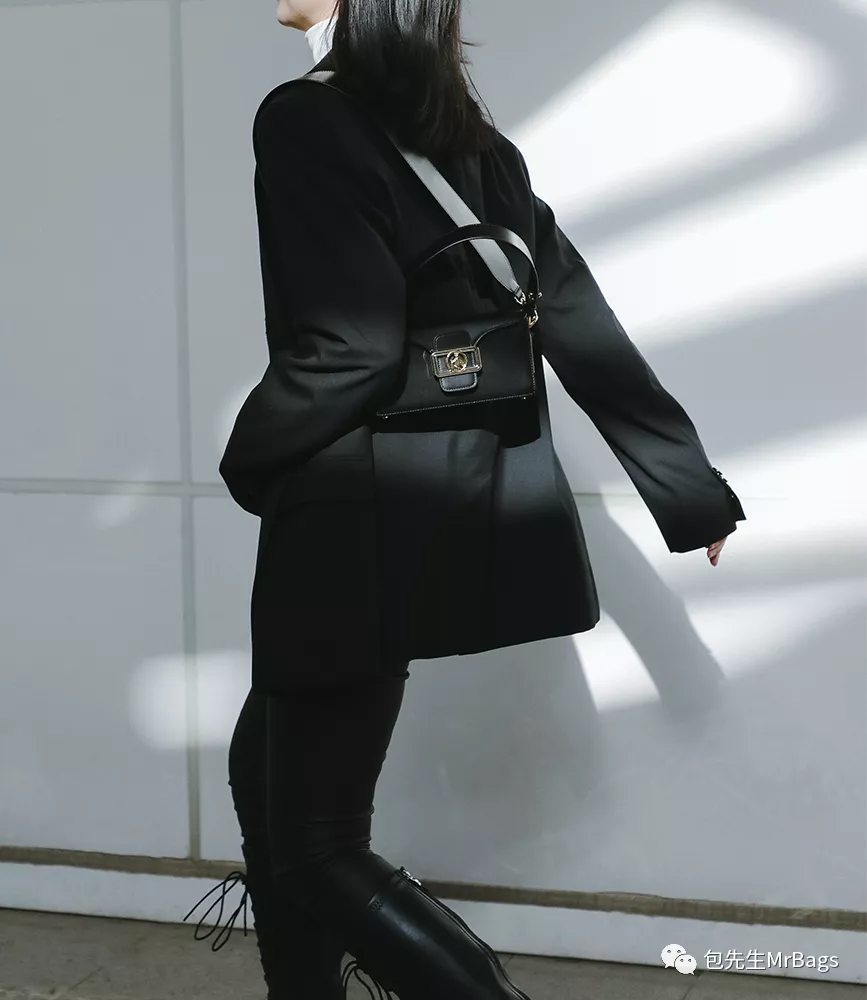 In addition, the flap of this bag is also specially designed to give you a convenient magnetic clasp. This way, even walking on the road can easily open the bag with one hand, while the magnetic clasp is also good enough to use the security of peace of mind.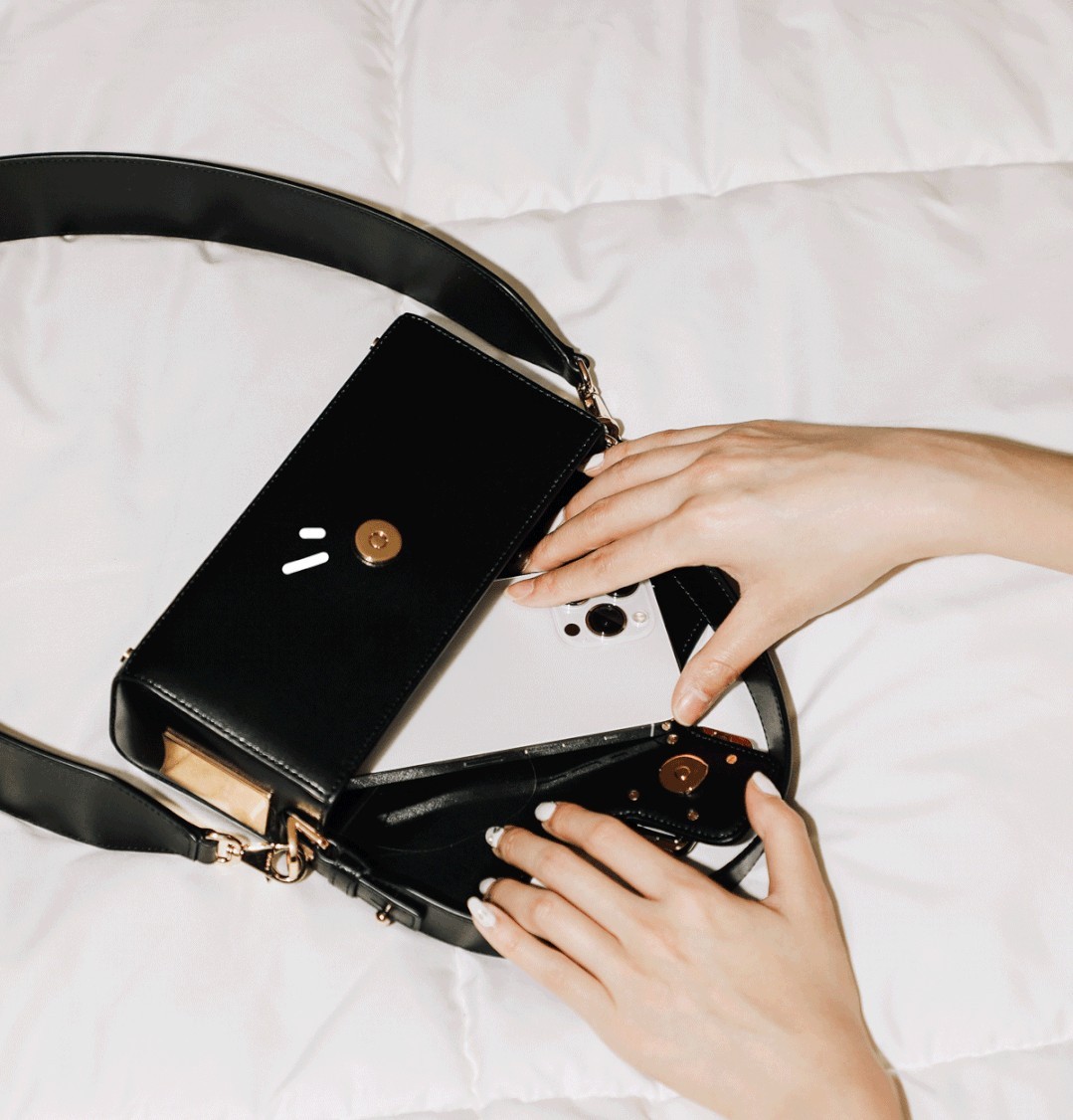 And this time the cooperation model Pencil Bag, still retains the combination of black leather + gold metal parts. This kind of match really belongs to the bag world's divine combination! Both classic and not easy to make mistakes, after the purchase will not be much risk of obsolescence.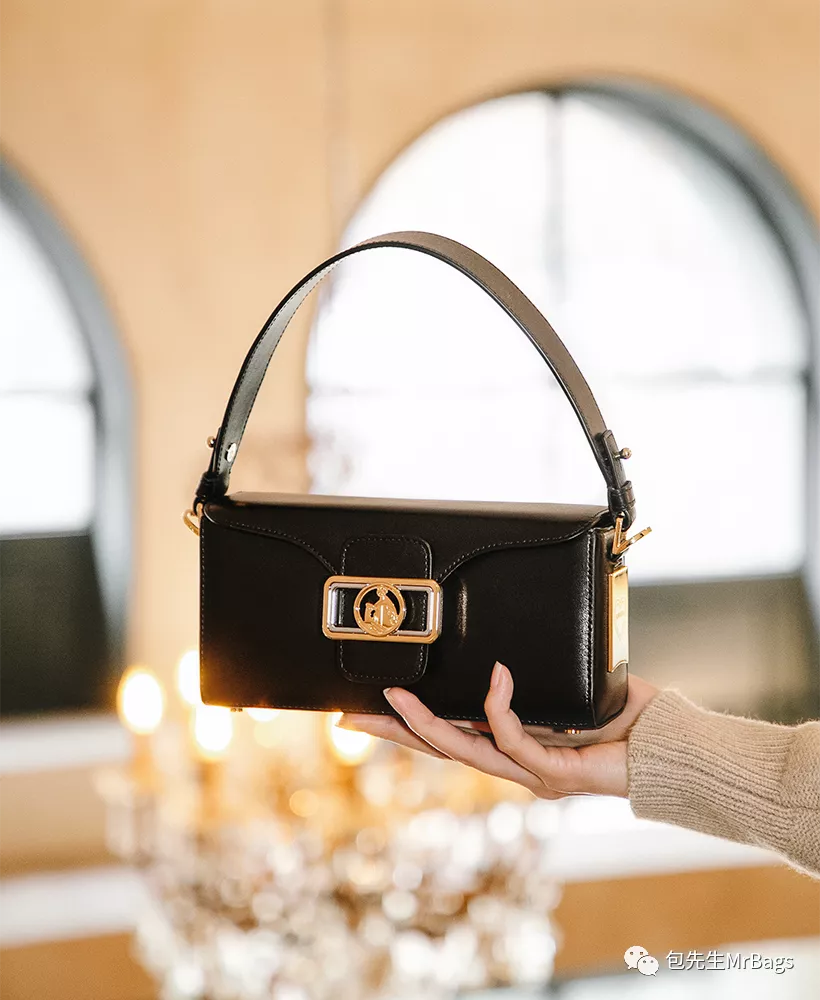 However, at the bag buckle, I also specially retained the original silver detail of the Pencil Bag. Everyone usually common lock buckle is a single color, LANVIN this is very special! The silver element is injected in the shimmering gold buckle, making this bag not just a retro, but a more sophisticated and chic model!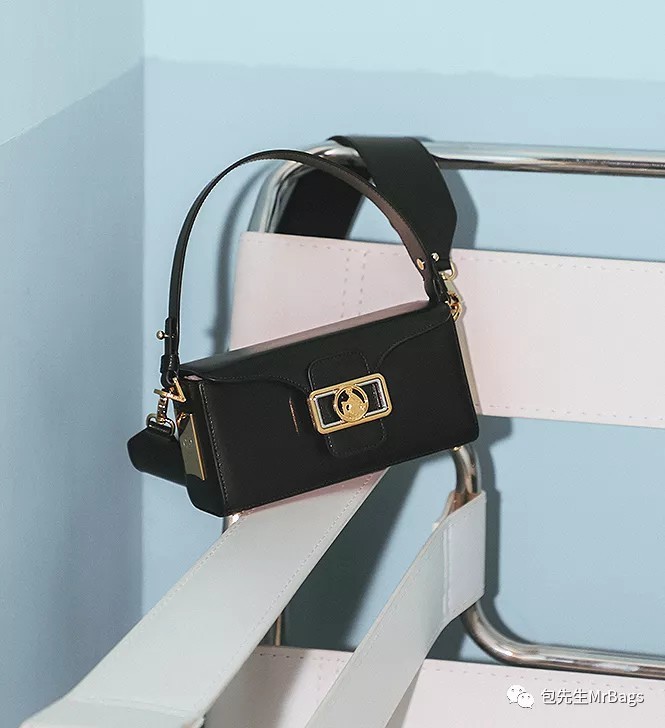 Such a fashionable model gives this bag a special charm! It's particularly expensive and it's a great addition to an outfit! Whether it's dress up or dress down, this bag can make an outfit a lot more sophisticated. Whether it's dress up or dress down, this bag can make an outfit much more sophisticated. Usually when you go out to go shopping, have a brunch, or see an art exhibition, this bag with everyday fashion, especially show taste!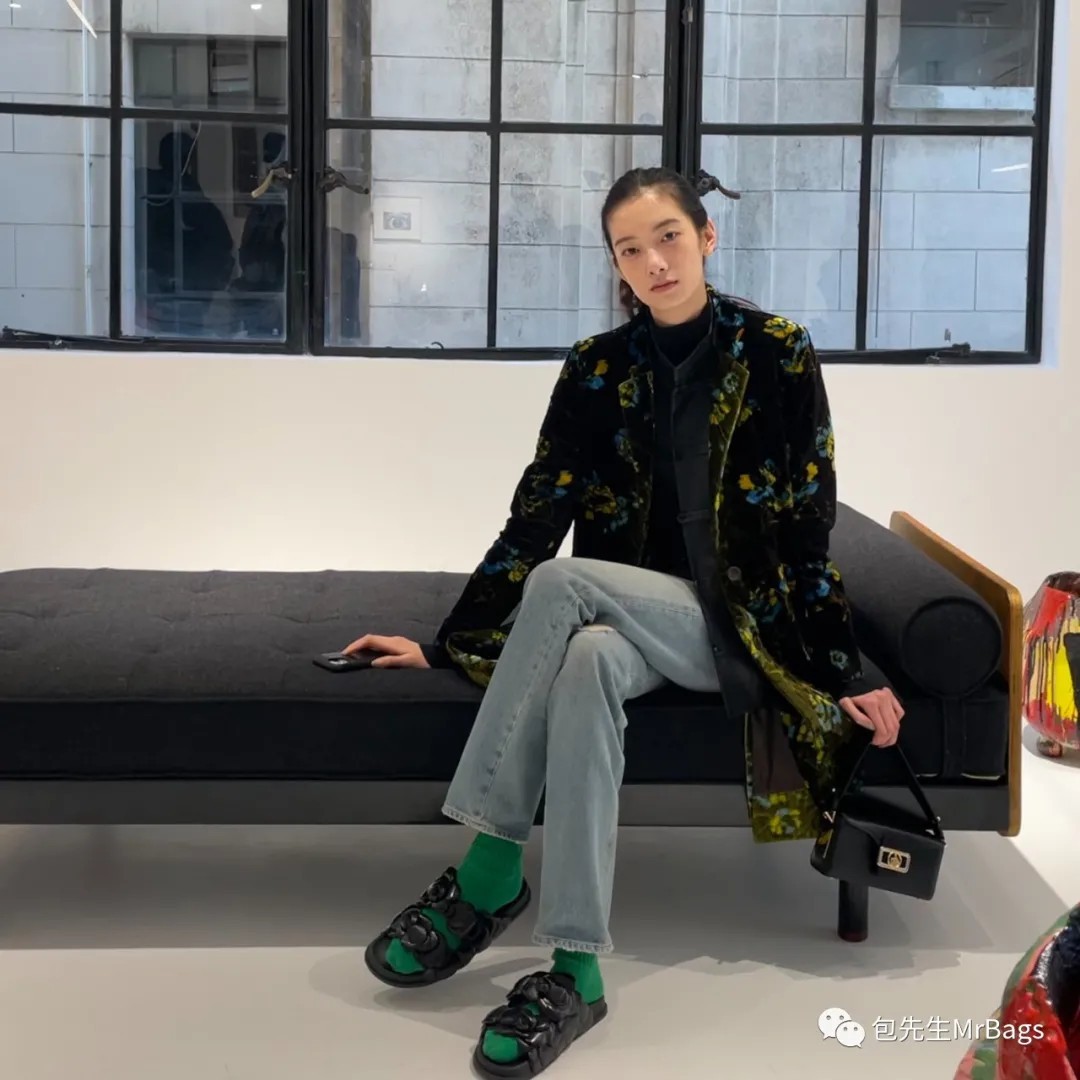 Ellen Xiang
Sometimes, to date or attend an important occasion, this bag can also completely hold dresses! It is a small bag that can be used at any time in the bag cabinet!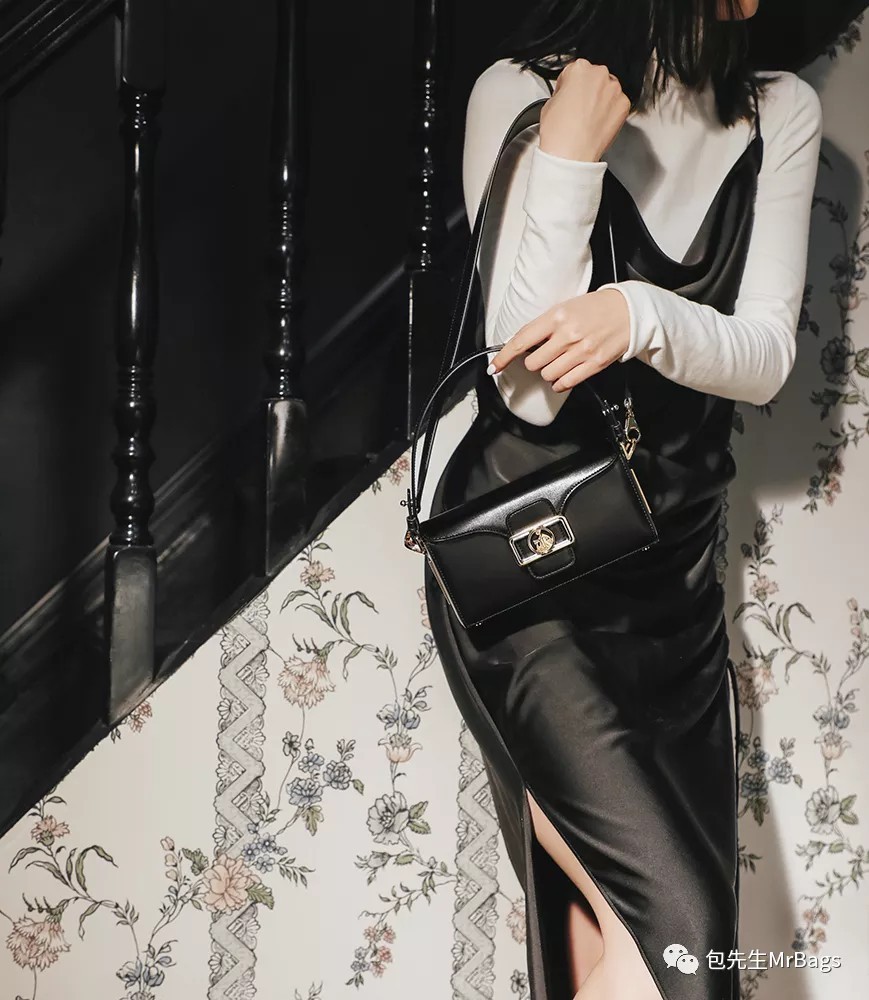 To be honest, this year, a variety of old flowers, canvas bag models are particularly popular, and the price of major brand bags are becoming more and more inside volume. It feels like the price of a canvas bag now is about the same as a full leather bag of a major brand before. I always feel that we have less fashionable and good-looking, the price is not over the choice of leather bags. So, this time, the cooperation models specially designed for the bag fans a perfect leather bag in all aspects!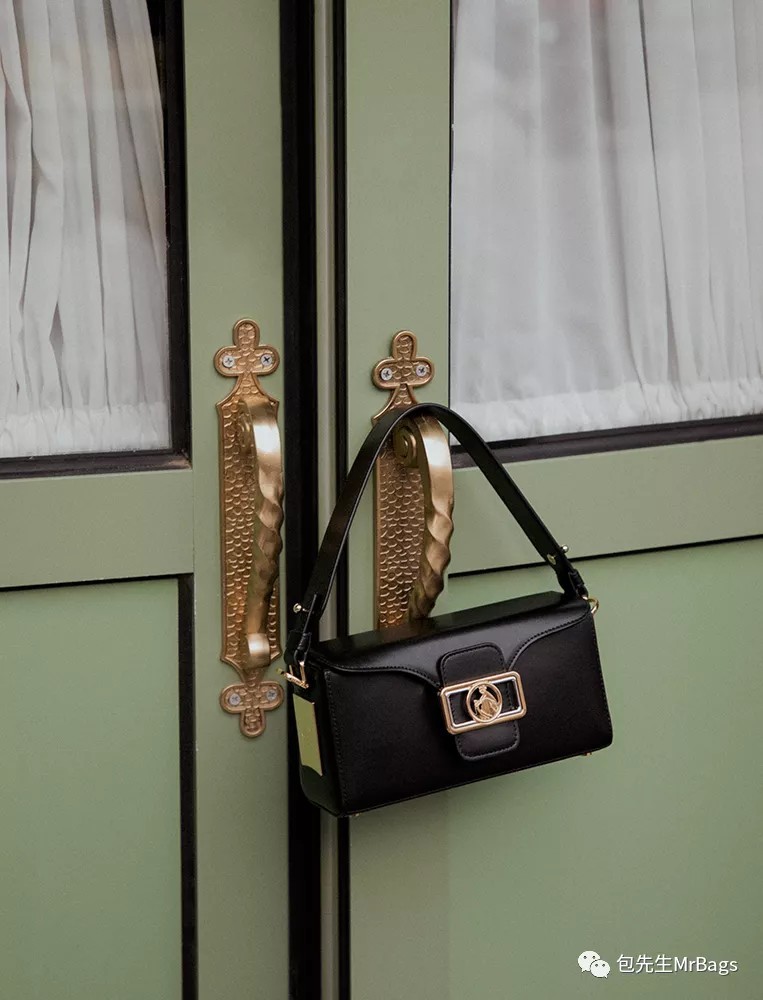 It is not the kind of street bag design that is very explosive at first glance, but every detail hides ingenuity and a small story, full of romance. Such a generous and simple design also allows everyone to carry it for a long time, while highlighting the distinctive good taste.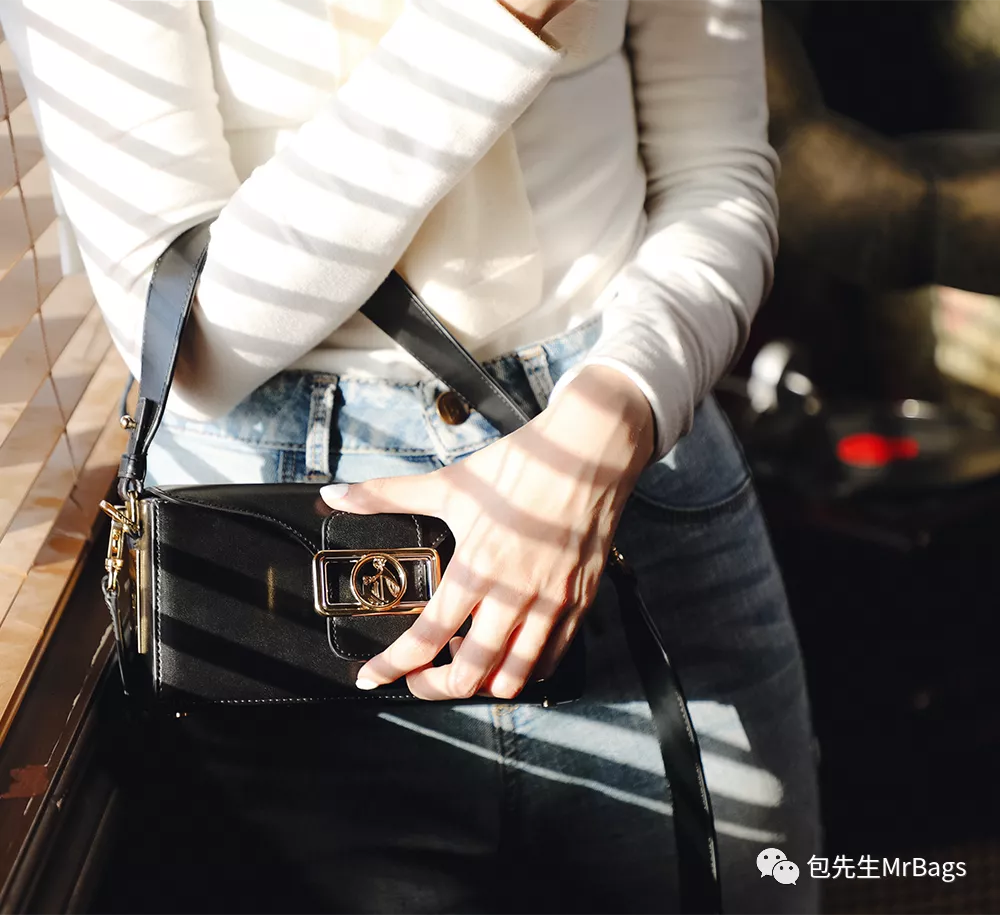 If you're a guy and you're worried about what to give your significant other for Valentine's Day, this bag is a perfect choice! The girl will be very happy to receive! Because this time the ritual really do special enough! First of all, this time, we buy a cooperative bag, will come with a large limited gift box!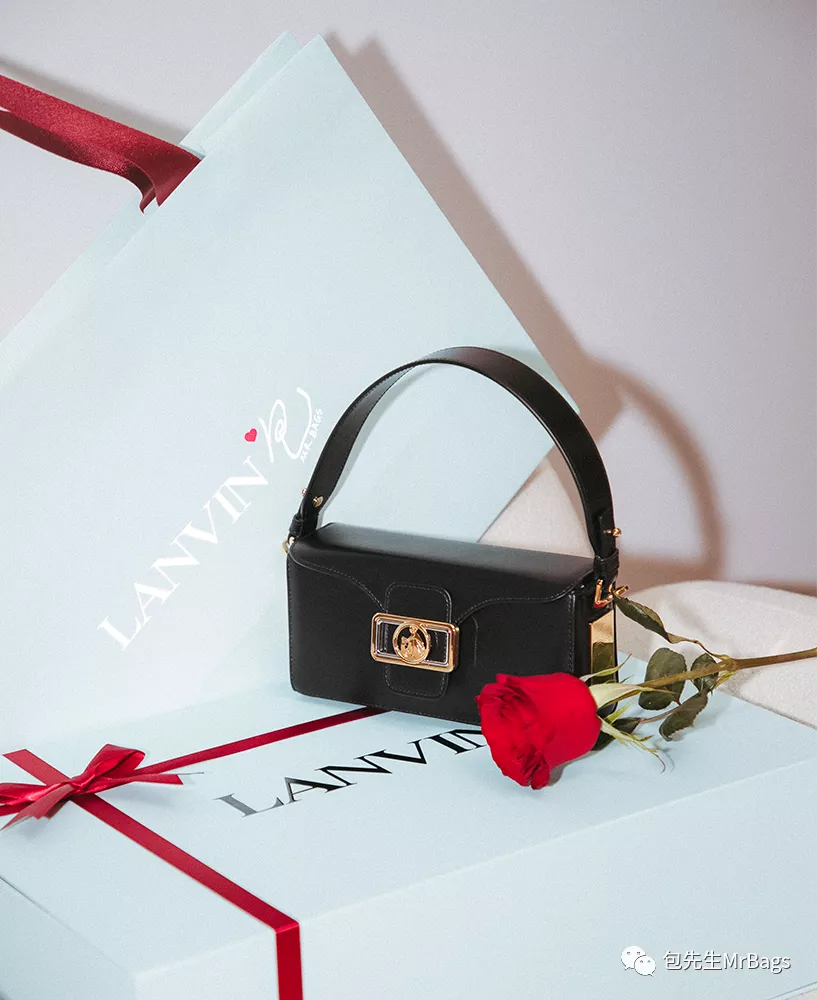 Inside not only the bag, but also contains a beautiful eternal flower box and a bottle of LANVIN eau de parfum. I'm already happy to receive a bag! There is a whole big box to open, definitely more excited!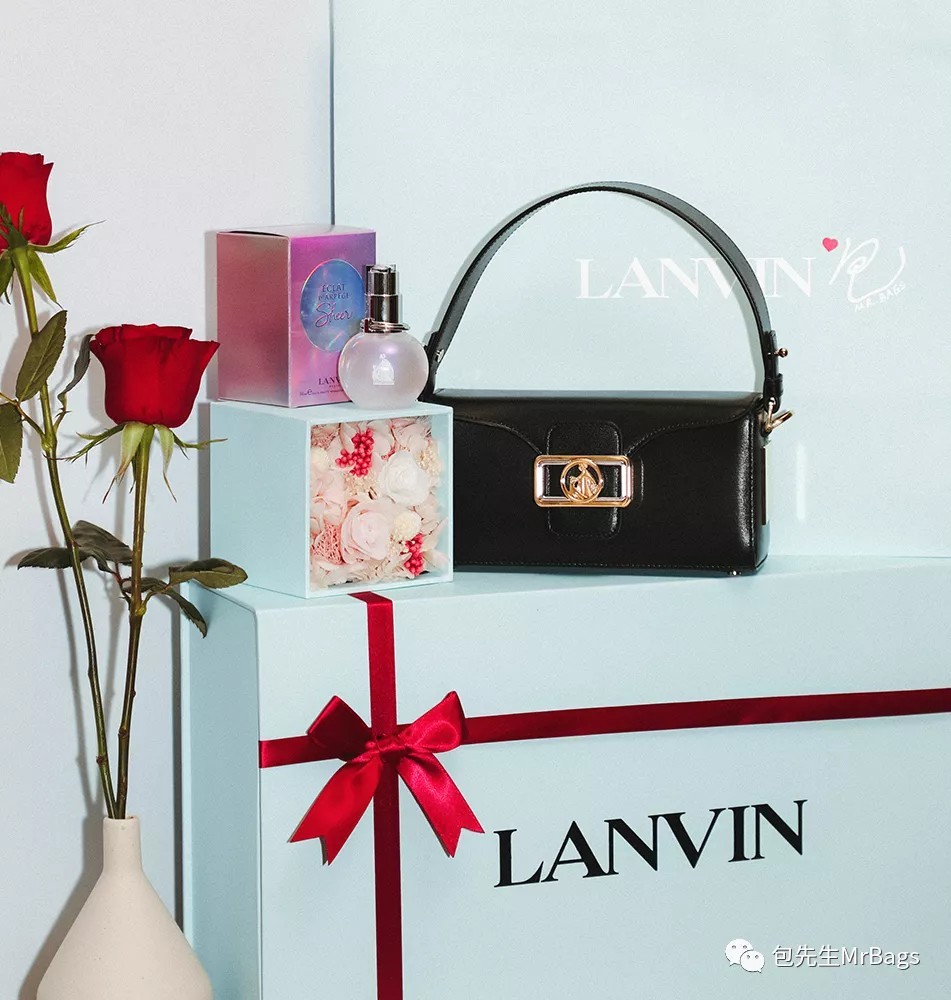 This gift box will only be limited to 155 sets worldwide! It's really super rare! That's right! The reason for this limited edition of 155 sets is that this year coincides with the 155th anniversary of the birth of the brand's founder, Ms. Lanvin, so the creation of this bag is also a tribute to Ms. Lanvin. This collaboration, each bag will have a limited edition nameplate inside, is also to give you the most complete limited edition experience! I believe that the girls who received it will certainly be very happy, but also seems to give gifts to people who are particularly thoughtful. Turn the bag to the side, you can also see a nameplate with a double layer of love design. The unique heart logo, which also represents the memory of love, just fits the theme of Valentine's Day. I don't like too exaggerated Valentine's Day patterns, so this time the heart pattern is very simple and understated, and it works perfectly well after Valentine's Day without a heavy sense of seasonality.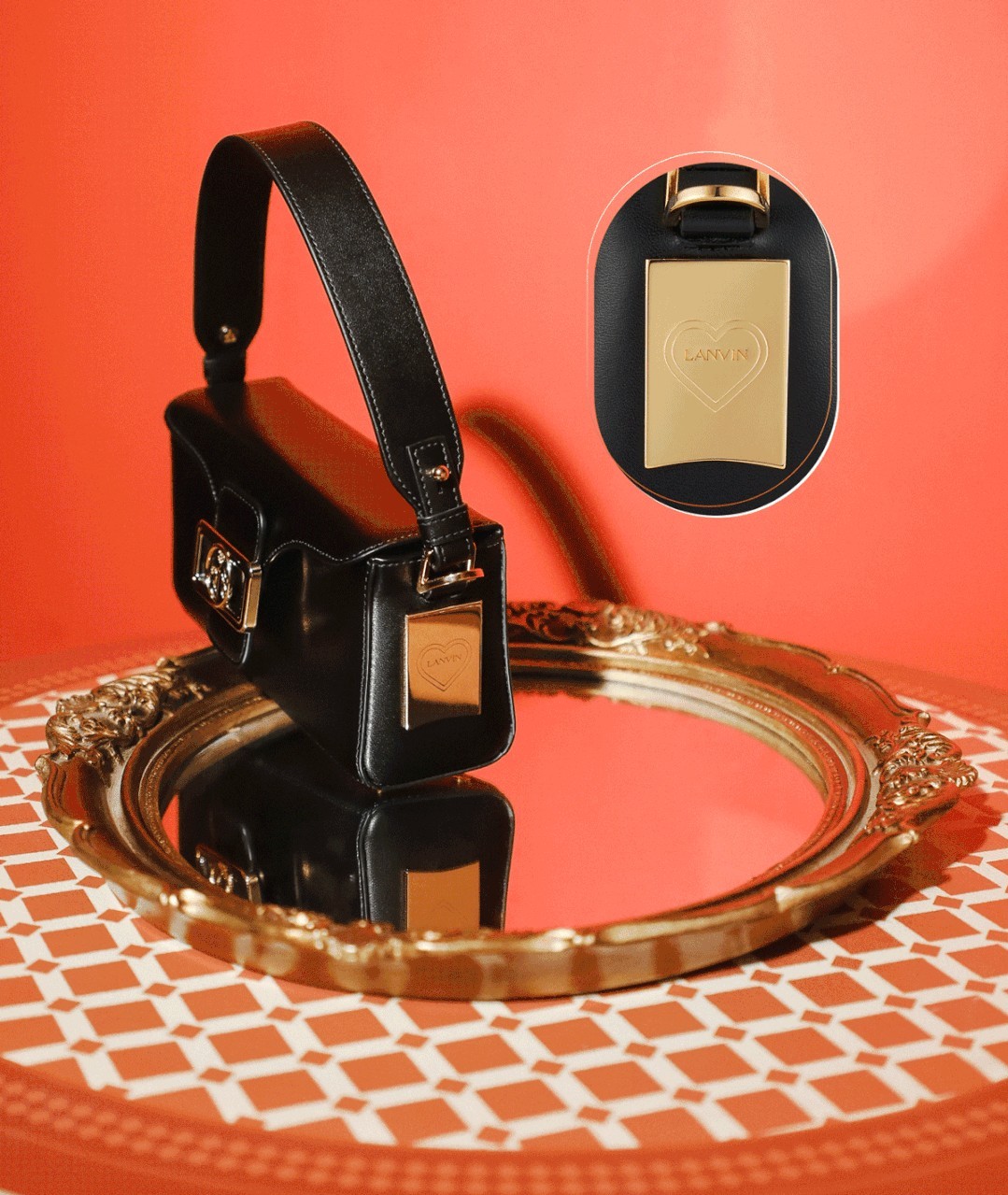 If you like this special collaboration model and want to see more details, you must remember to pay close attention to the articles and information recently released by Mr. Bag! The number of collaborative models is limited and will be sold out as soon as they go online, so if you like it, you can get your alarm on and come grab it on time!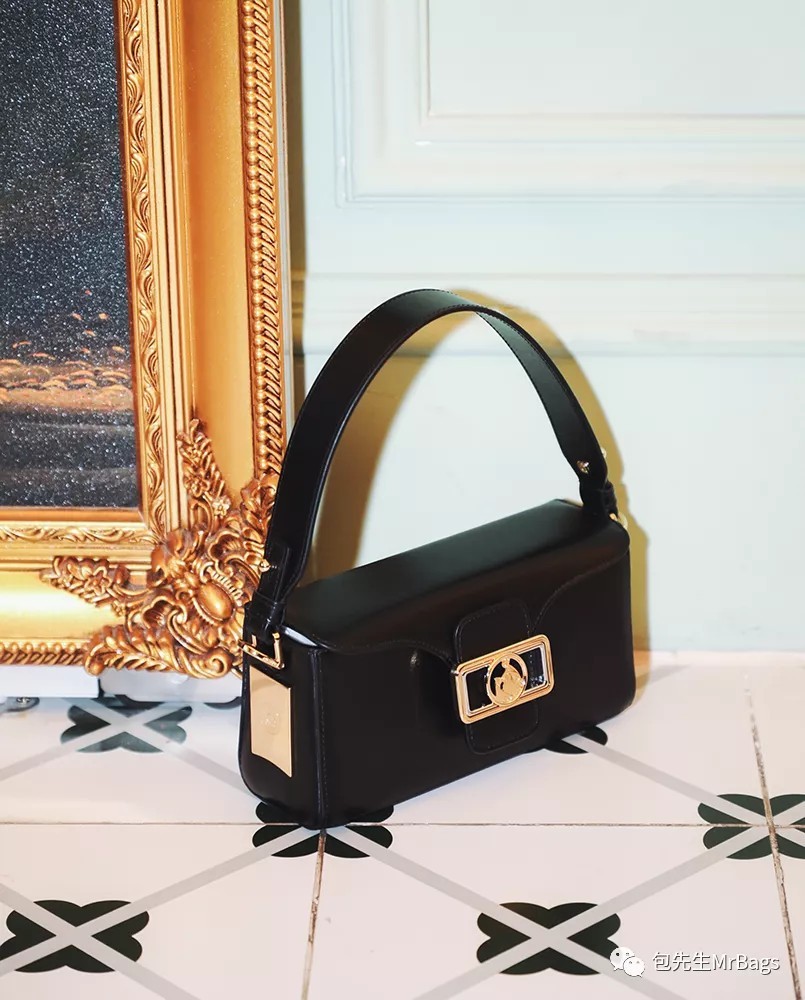 Well, that's it for today's introduction! Do you like this new collaborative Pencil Bag?
Shopping replica bags Now:
Best quality replica designer bags online shopping
Buy best quality replica Louis Vuitton bags
Buy best quality replica Chanel bags
Buy best quality replica Dior bags
Buy best quality replica Gucci bags
Buy best quality replica Hermes bags
View More fake bag Blogs:
Top 10 Replica designer bags worth buying (2022 updated)
How to spot a fake designer bag? (fake vs real photos)
Hermes replica bag blog collection (2022 updated)
Louis Vuitton replica bag blog collection (2022 updated)
Chanel replica bag blog collection (2022 updated)
Dior replica bag blog collection (2022 updated)
Gucci replica bag blog collection (2022 updated)
Quality Details of Louis Vuitton Replica Bag
Quality Details of Chanel Replica Bag
Quality Details of Dior Replica Bag
$19 Buy High Quality Replica Designer Wallet or card holder (only 1 piece for each account)