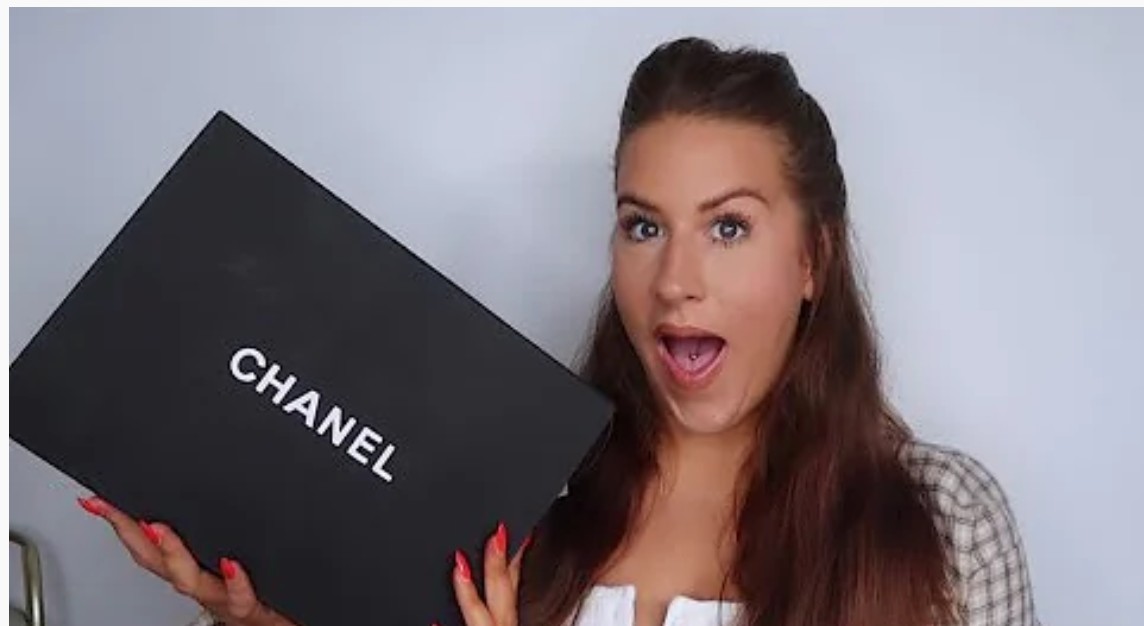 Rosie Pink Rose
Pinned by Rosie Pink Rose
Rosie Pink Rose
3 weeks ago
Hi guys – I have seen a few comments about the concerns about this being a Russian brand and I would just like to confirm that it's NOT a Russian brand – I completely respect and take on board all comments surrounding this. From my understanding, and my research before working with this brand, they are using a Russian domain as it's more cost effective than .com etc. They are not based in Russia and it's not supporting Russia in anyway.
The reason I accepted the bag was to share it with you guys, just to show you all and tell you about it – There is no pressure for anyone in any way to buy anything, from any brand I work with – I have a small channel, which is a hobby of mine and I enjoy making content for you all, and when I get offered things I think you guys may enjoy watching, I take it. It's not for greed, it's just to show you. This has been a learning curve for me, as many things are with YouTube. I'm not a professional, and my only aim is to entertain you guys. I apologise if this has upset you in anyway, that would never be my intention ❤
18
Reply
2 REPLIES
Ecrintzmm
Ecrintzmm
2 weeks ago
Those reviews are funny to me, because I know the best place for replicas in the entire universe, and it's #copycatfrance
33
Reply
1 REPLY
Irene Rodrigues
Irene Rodrigues
3 weeks ago
Hey Rosie,
Love that they have gifted you this bag, and thanks for sharing.. but as it is a replica I think the price tag is unreasonable.. you can get real bags from Vinted in other brands for reasonable prices.. again no hate, love that you have been uploading regularly.. and will always watch your videos, whatever you post. As for the bag you picked it is beautiful and glad that you got to work with them. Just wouldn't be something I would buy xx
4
Reply
iimy100
iimy100
3 weeks ago
Rosie went to the site so quick ?. Love the bag.
Reply
Roxana S
Roxana S
3 weeks ago
Love me a bit of fake, impressed with the work they put in for it ? .Very pretty bag
1
Reply
Magda
Magda
3 weeks ago
That's amazing! What about the shipping costs? Usually those websites have shipping prices at a similar price as the bag itself ?‍?
1
Reply
Jen1986
Jen1986
3 weeks ago
Bag is gorgeous Rosie ?
Reply
Jacqui
Jacqui
3 weeks ago
Gorgeous bag ❤
Reply
Brandi Mcmillen
Brandi Mcmillen
3 weeks ago
I get amazing replicas from China. I would never spend thousands of dollars on any one purse. But I don't mind spending $200-$300 on one that no one can tell is a replica.
1
Reply
Lisa hart
Lisa hart
3 weeks ago
Wow!!!!! That is impressive !!! Beautiful bag!!
Reply
Eve @beinguniquebeingme
Eve @beinguniquebeingme
3 weeks ago
It's a lovely dupe I have no idea about where the brand is from! ?
Reply
Maxine Georgina
Maxine Georgina
3 weeks ago
Hi Rosie beautiful bag love me a fake bag as you know. Not everyone can afford the big price tags and these replicas are fab quality and very affordable
Reply
2 REPLIES
Mairi Orr
Mairi Orr
3 weeks ago
That bag ?
Reply
Maxine Armstrong
Maxine Armstrong
3 weeks ago
Lovely bag you know what they say Fake it till you make it
2
Reply
Dan read
Dan read
3 weeks ago
Loved it
Reply
Elaine Lansbury
Elaine Lansbury
3 weeks ago
Excellent bag.
Reply
startree_official
startree_official
2 weeks ago
All our bags shipping from Hong Kong❤
Reply
Dan read
Dan read
3 weeks ago
Can you do a how to style video on black satin trousers please
Reply
Kelly Marshall
Kelly Marshall
3 weeks ago
£375 for a fake ? geez!
1
Reply
Barış GÖREN
Barış GÖREN
2 weeks ago
for last couple of years i was searching for perfect replica providers, and after few years i finally found #copycatfrance
Reply
Izzy Smith
Izzy Smith
3 weeks ago
Oh la la who's a fancy pants now haha I am jealous
Reply
ESAT YÜKSEL
ESAT YÜKSEL
2 weeks ago
CopyCatFrance in my opinion has most quality real leather bags in europe. Maybe you know better sellers, but I don't. They are without competition.
Reply
eylul.
eylul.
2 weeks ago
in my opinion, every girl should not spend less than $200 on replica, because there is high potential that would be bad replica. real leather,box,dustbag, that is only on #copycatfrance
Reply
esma kaplan
esma kaplan
2 weeks ago
nice video
Reply
Julie Thompson
Julie Thompson
3 weeks ago
?xx
Reply
Franka Jürgens
Franka Jürgens
3 weeks ago
Hey Rosie, not trying to bash you, but maybe don´t promote Russian sellers/retailers and if it´s a replica, I don´t know… i wouldn´t want to give my money to a company that rips off someone else. I understand that they´re affordable and all, but really replicas give me a bad vibe and also because they´re from Russia… seems cheap af!! No hate, love you and the puglets xoxo