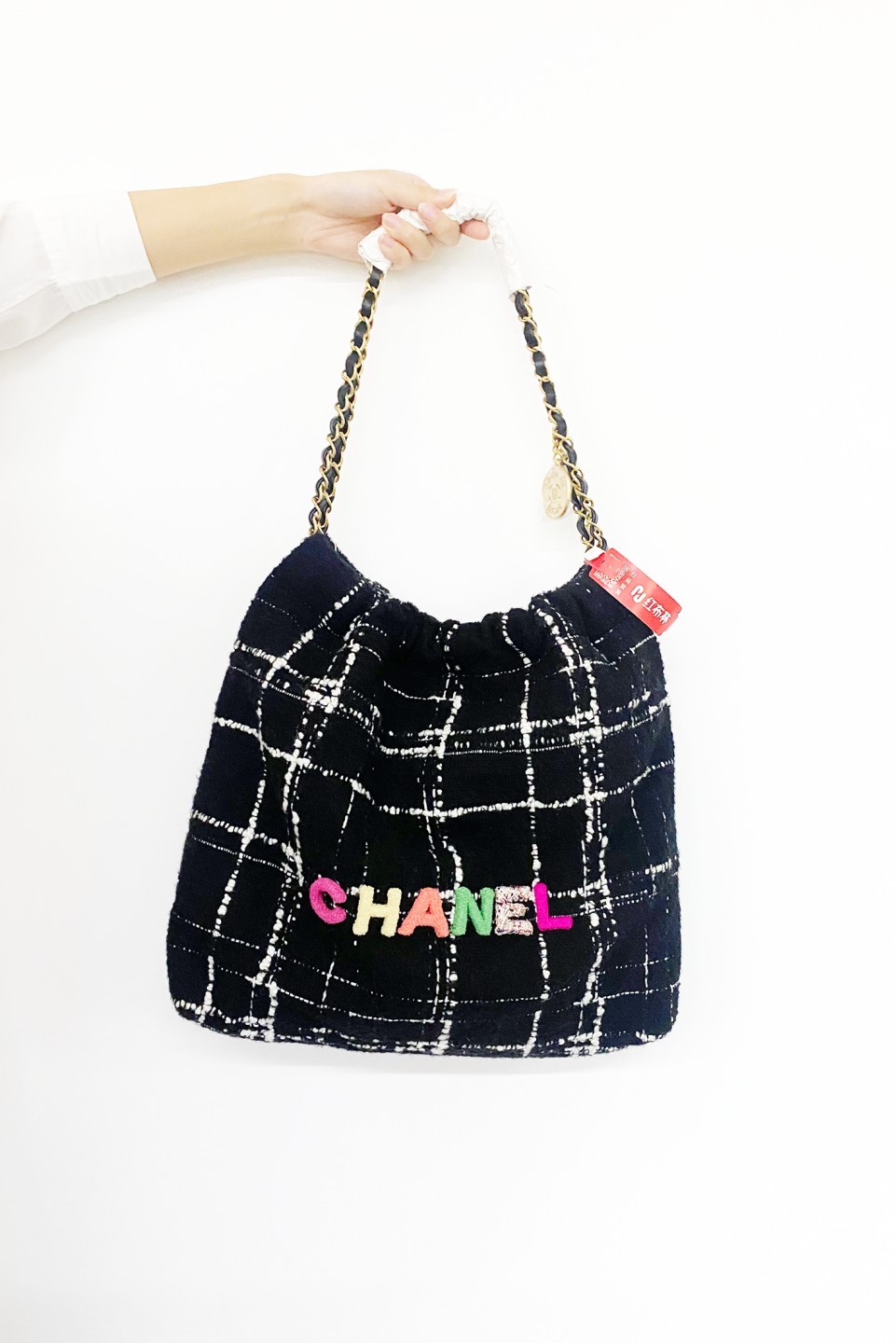 Chanel 22 bag is too hot, in the autumn and winter season, Chanel launched a tweed version of the 22 bag, a sense of warmth. Today, will introduce the characteristics of real and fake Chanel 22 bag, and the way to distinguish. Today, the top replica Chanel 22 bags are very much, identify super fake Chanel bags, it becomes more difficult, but we can still find some details of the differences.
Of course, these identification techniques are only for ordinary fake Chanel bags. Top replica Chanel 22 bags the production process and materials are identical to the genuine article, almost indistinguishable.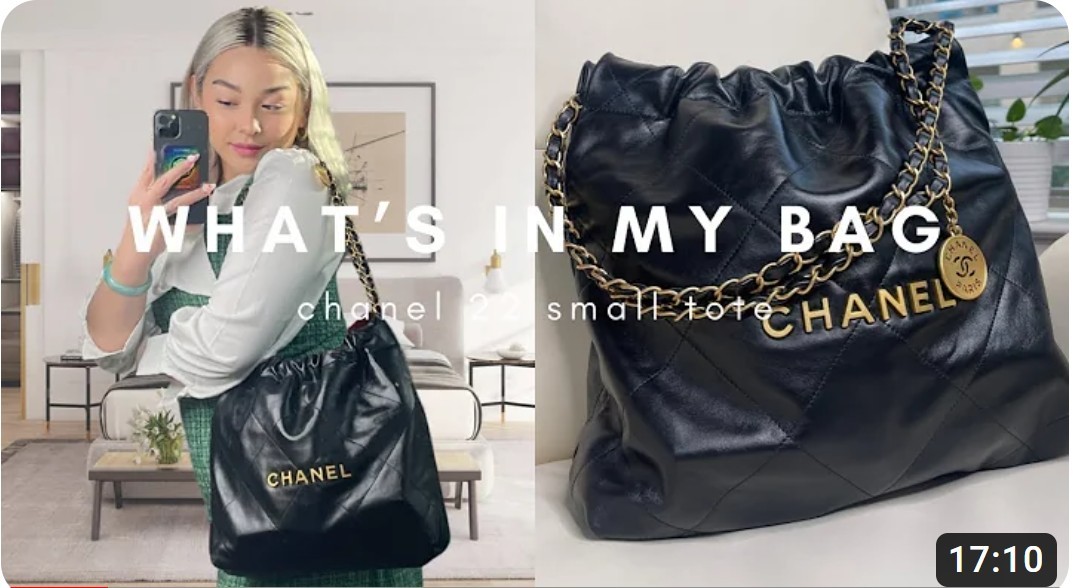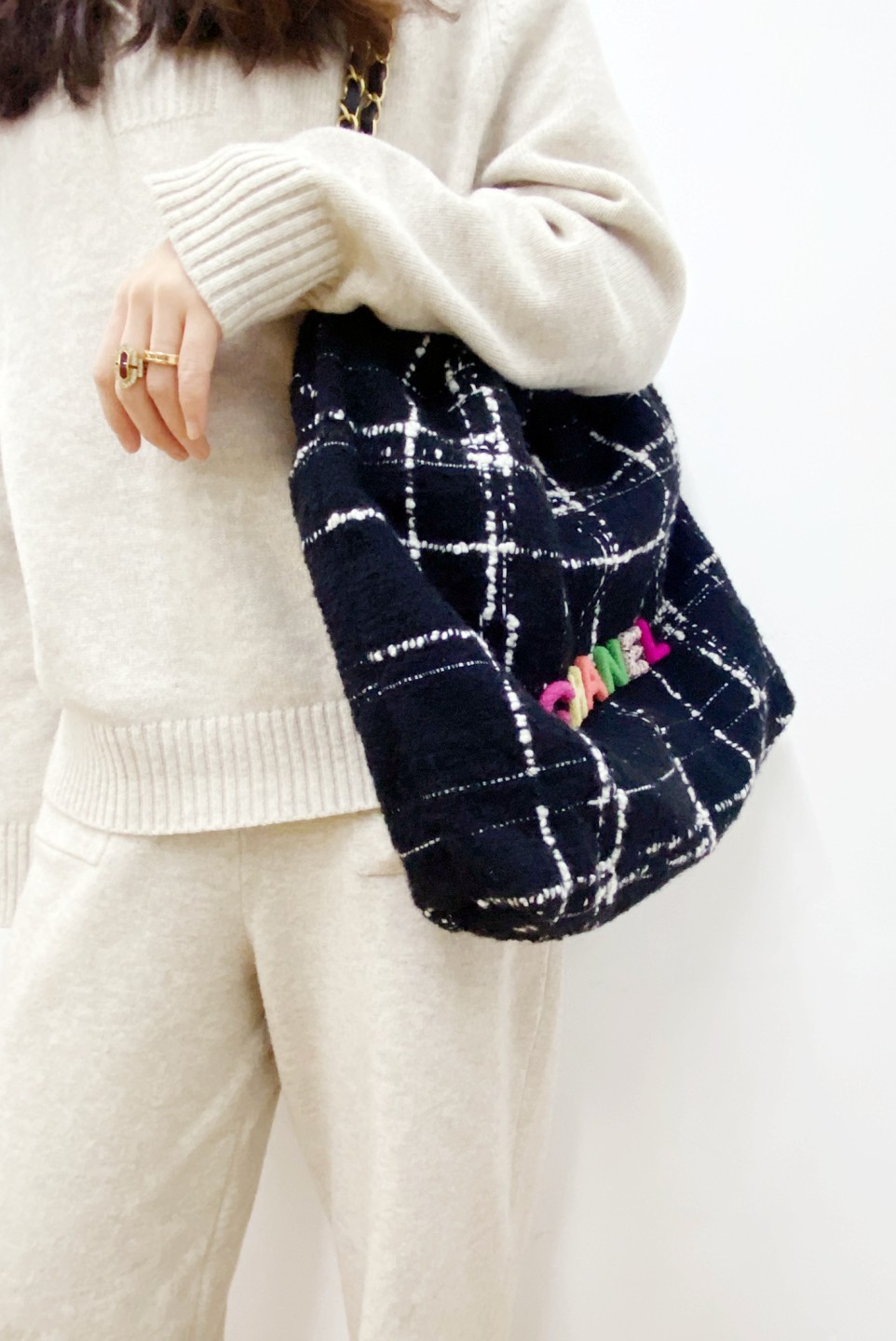 1.Logo hardware
Chanel 22 bags of the inner bag Logo hardware using brass thick plated 18k gold old process, the surface for the old polished sense, each letter outer contour corners and inner contour corners polished, similar to the table corner contour is clear, rather than rounded.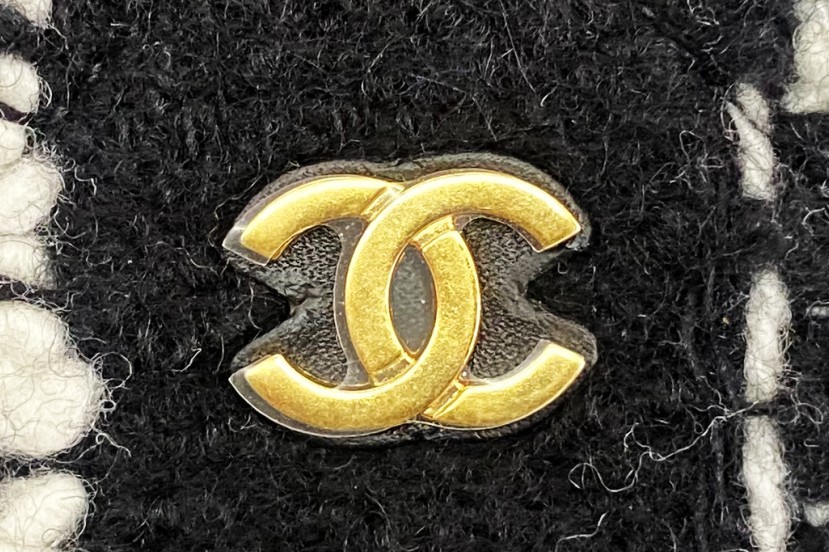 2. Double C hardware
Genuine Chanel 22 bag curvature is clear and advanced, the brass plate on the chain, the use of stamping technology, the front side of the font is relatively small, the reverse side of the thick, from the reverse side, the inside of the front will have a circle of cloak.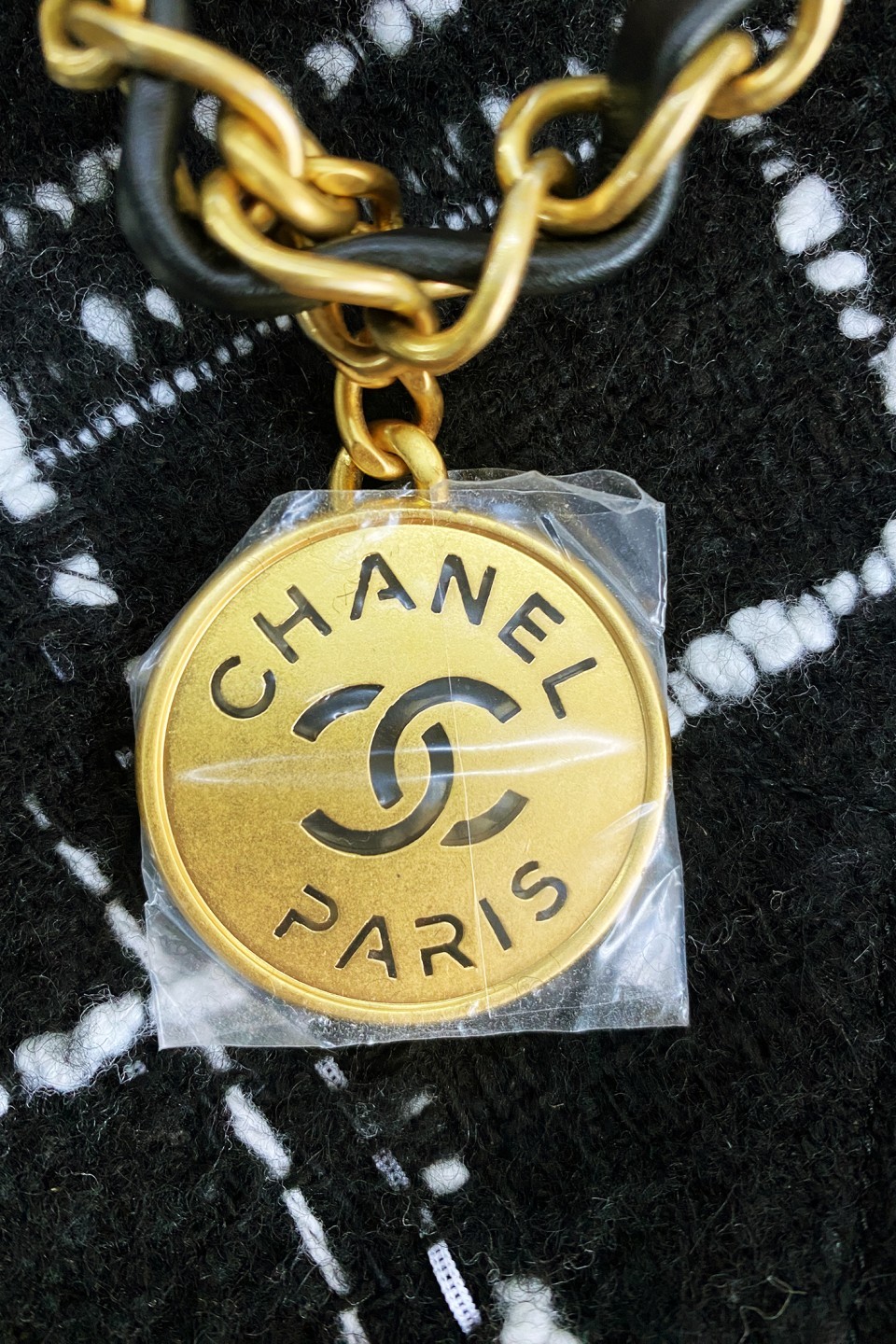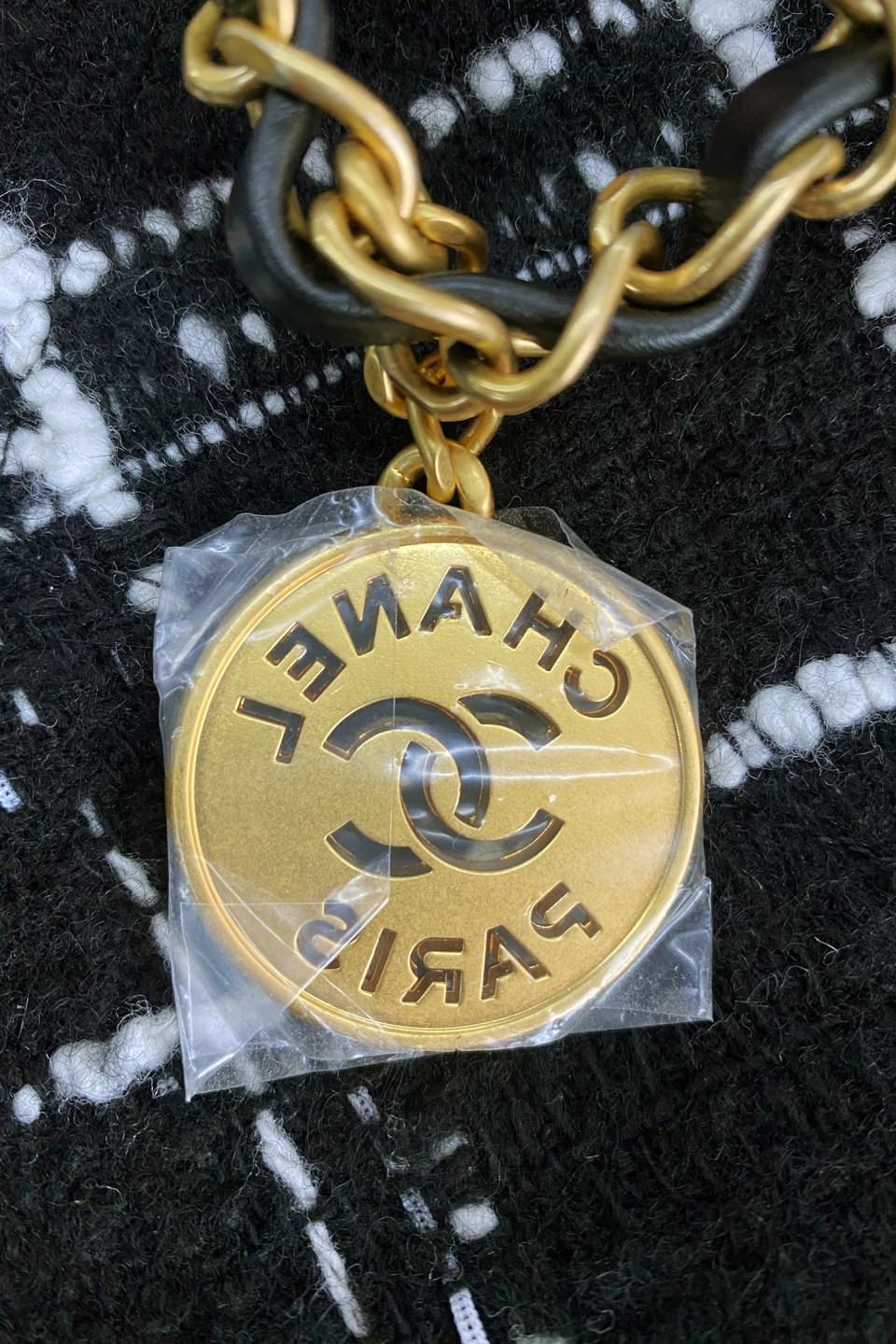 3. Lining leather label
Chanel 22 bags of Logo stamping font: H of the horizontal path is not a flat, but in the middle line slightly upward; N upper left corner of the horizontal line length is greater than N lower right corner of the horizontal line length; C do closed loop, for the positive circle; E of the three horizontal middle shortest, the longest lower edge.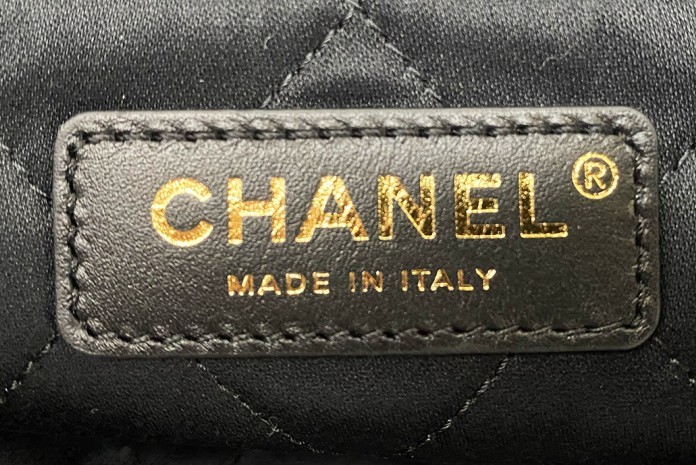 4. Hardware zipper
Chanel 22 bag zipper hardware also uses brass thick 18k gold plating old process, the letter Logo slot deeper and three-dimensional distinct, the letter slot is polished, relatively flat; double C Logo carved strong and powerful, deep and three-dimensional, exquisite shape.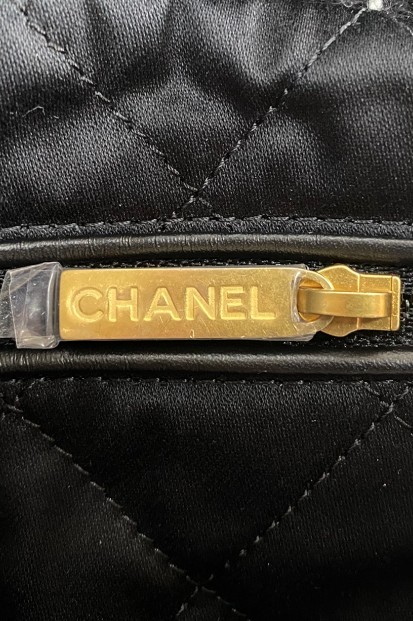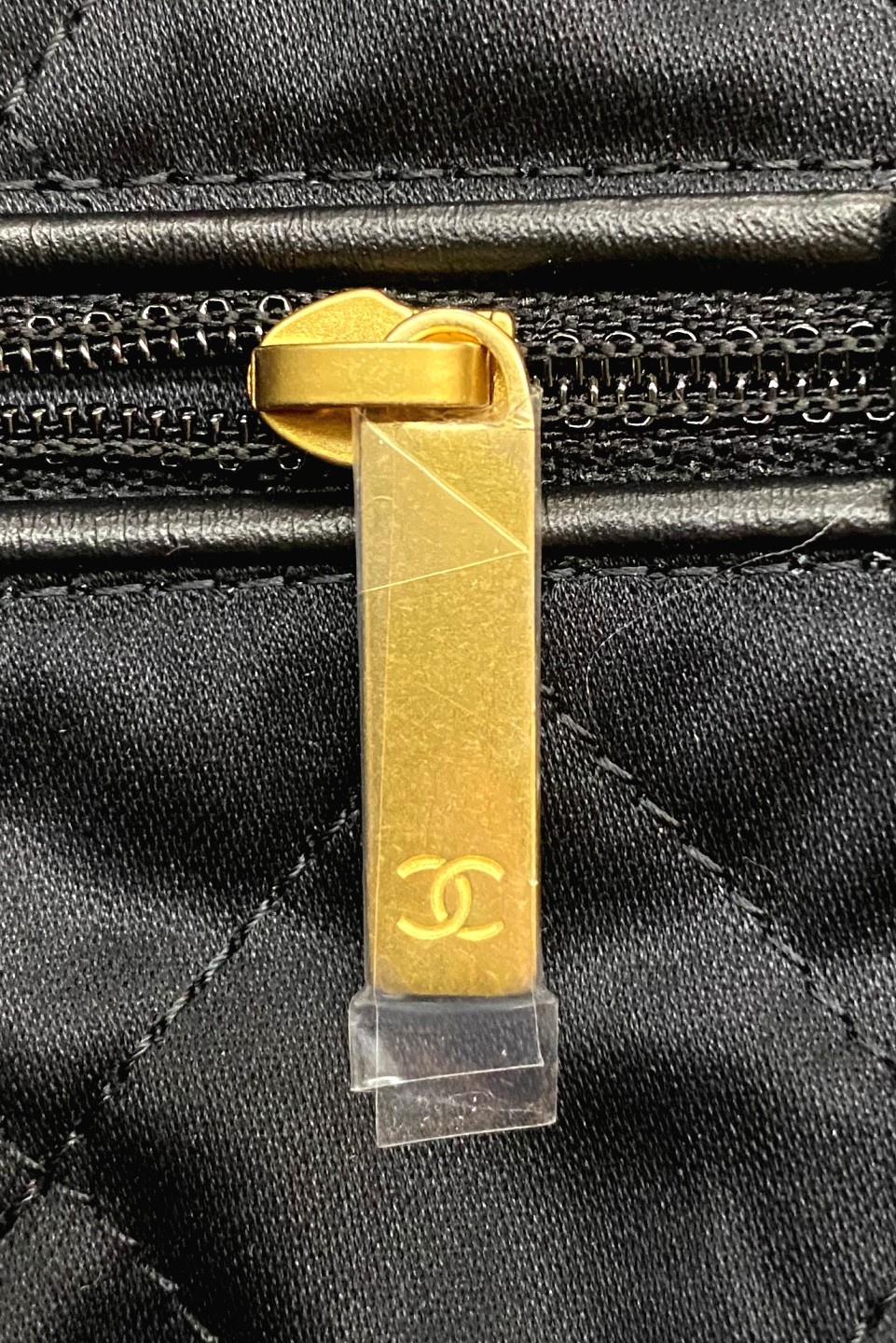 5. Hardware buckle
Chanel 22 bag Logo engraving is clear and strong, the internal and external contours of the corner are angular, C is positive round, A inner corner is sharp.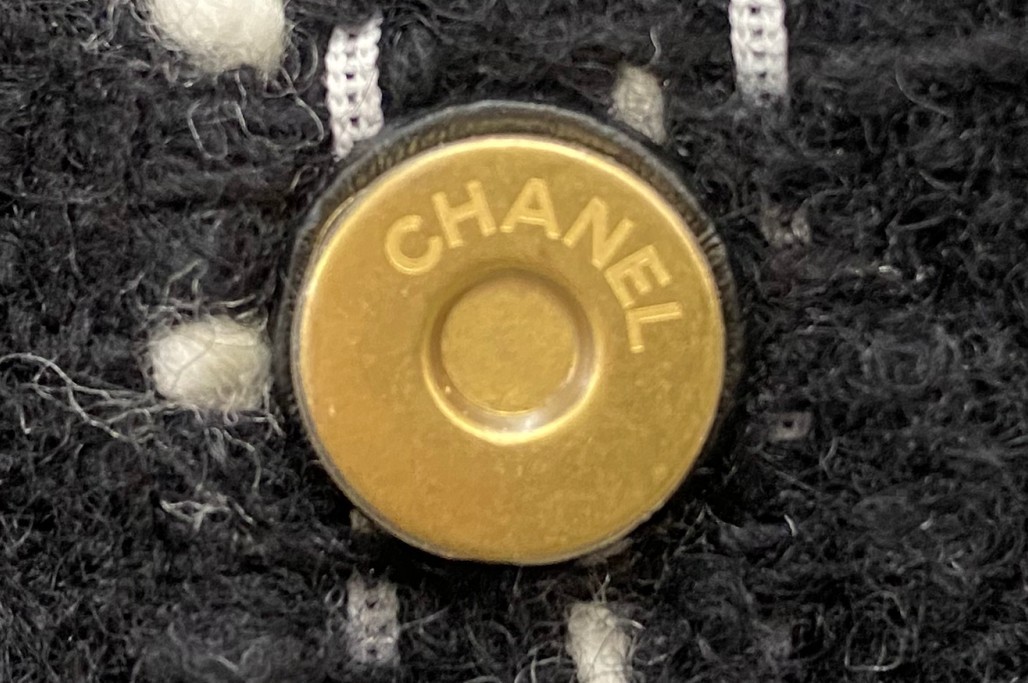 6. Hardware chain
Chanel 22 bag under normal circumstances, Chanel's chain is seamlessly welded, occasionally there will be a not welded with gaps, but it is important to note: absolutely not in every chain.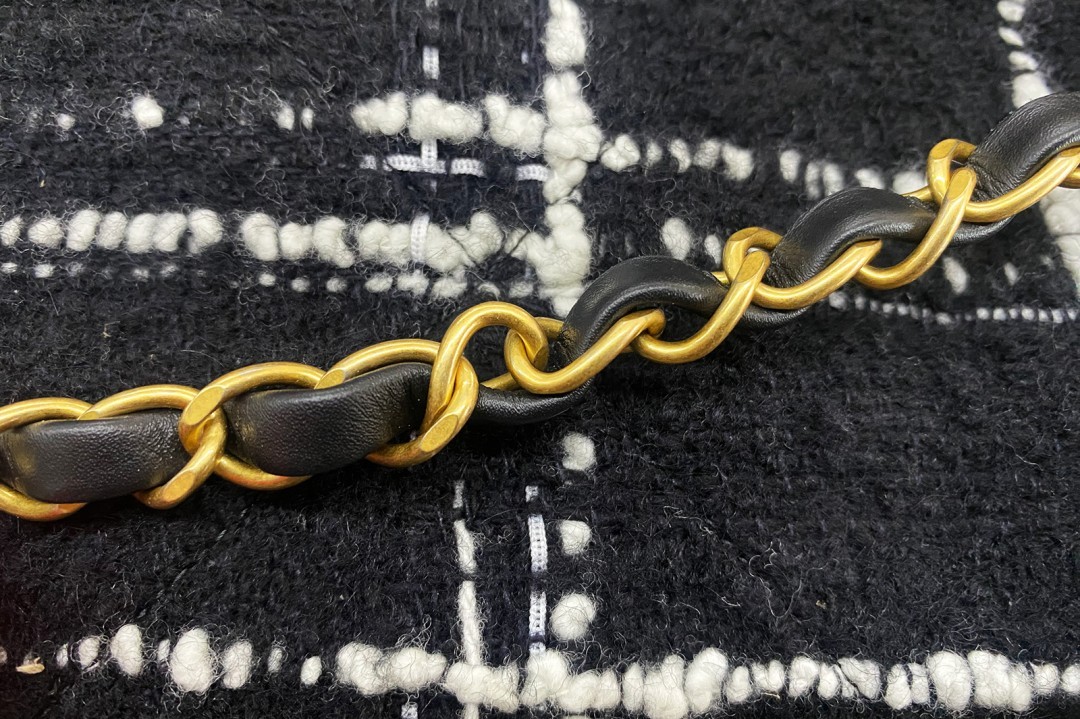 7. Chip label
Finally, the Chanel chip label with rounded metal edges and a soft touch. The laser-engraved double C Logo is filled with snowflakes inside, with jagged edges; the coded numbers are made up of 3 rounded bars, polished in a spiral shape and with a broken tail and clear lines.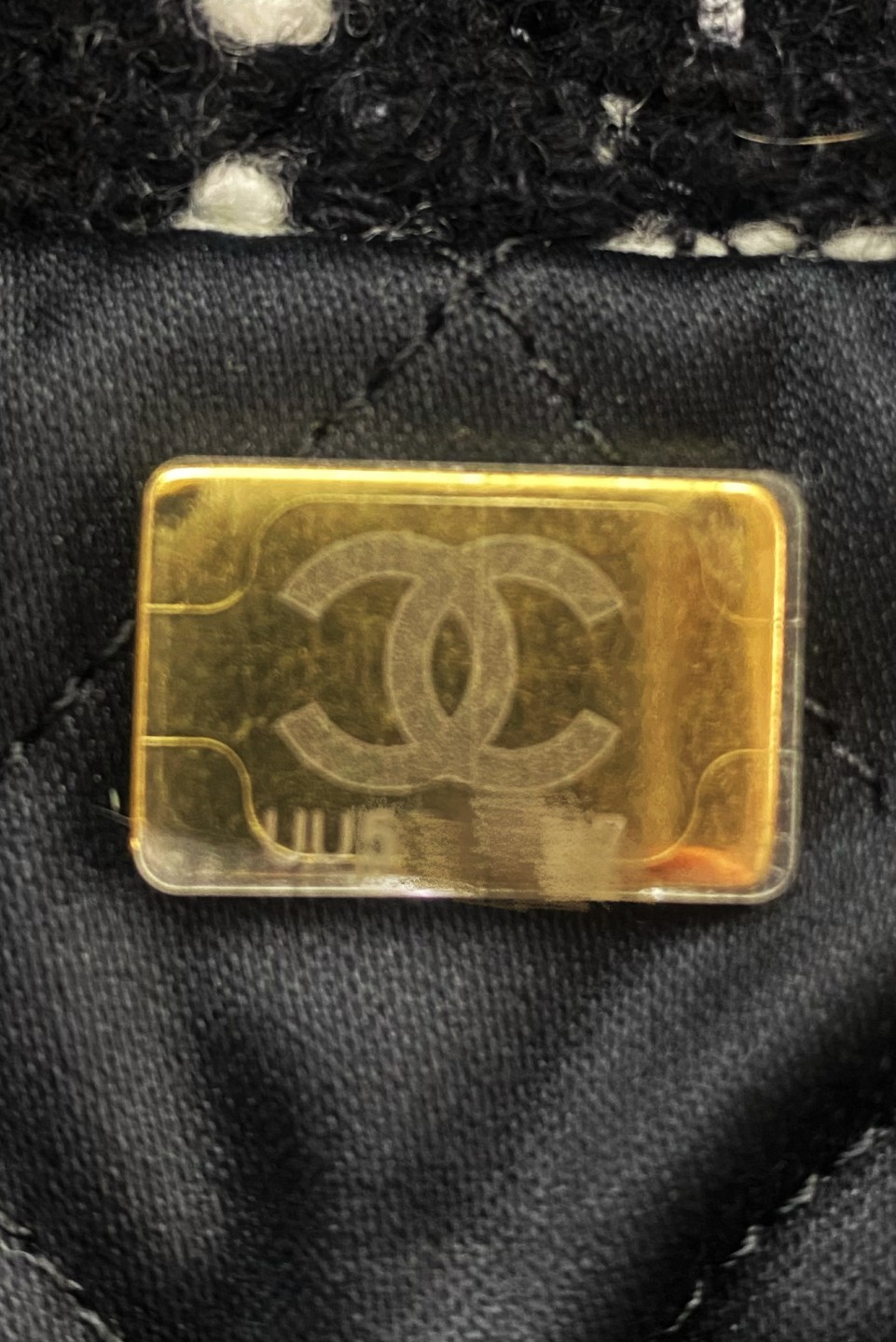 Well, today's Chanel 22 identification science is over, and then to boast of this wool tweed Chanel 22 bag, a change from the previous metal Logo, with black and white interwoven tweed with colorful Logo, a few more cute and playful.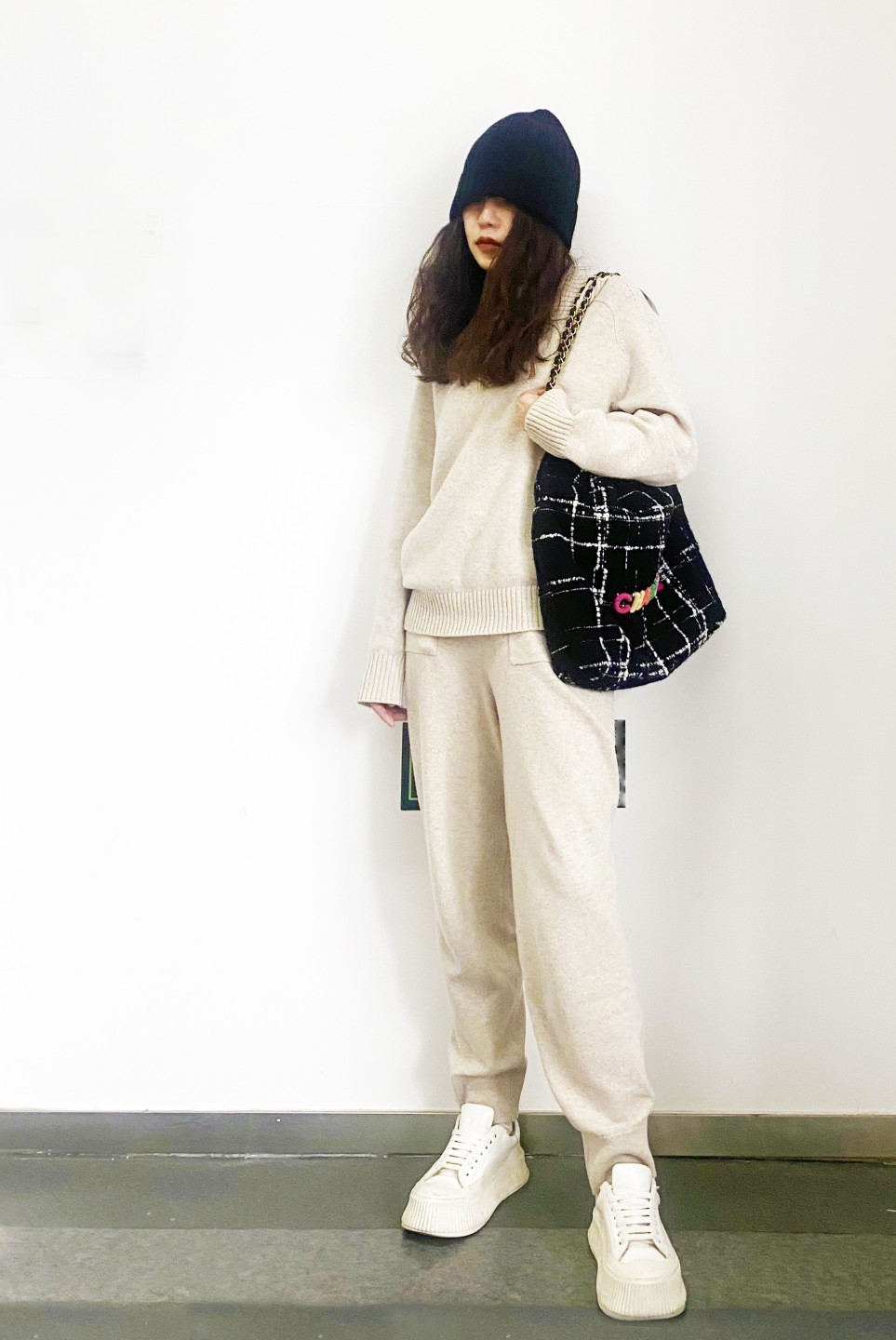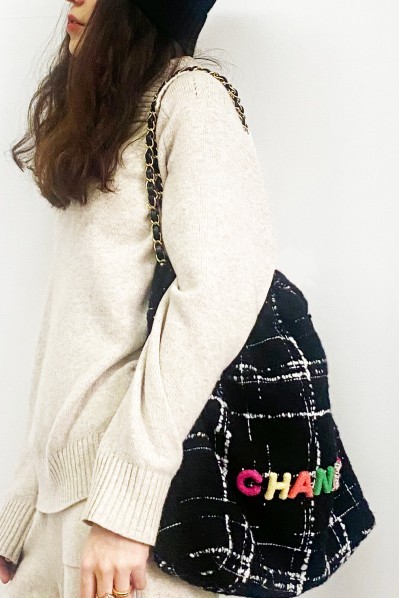 A single look may feel too fancy, after the body is a sense of seniority, soft and fluffy touch for autumn and winter wear to add a touch of temperature.
https://shebag.ru/category/blog/how-to-spot-a-fake-designer-bag