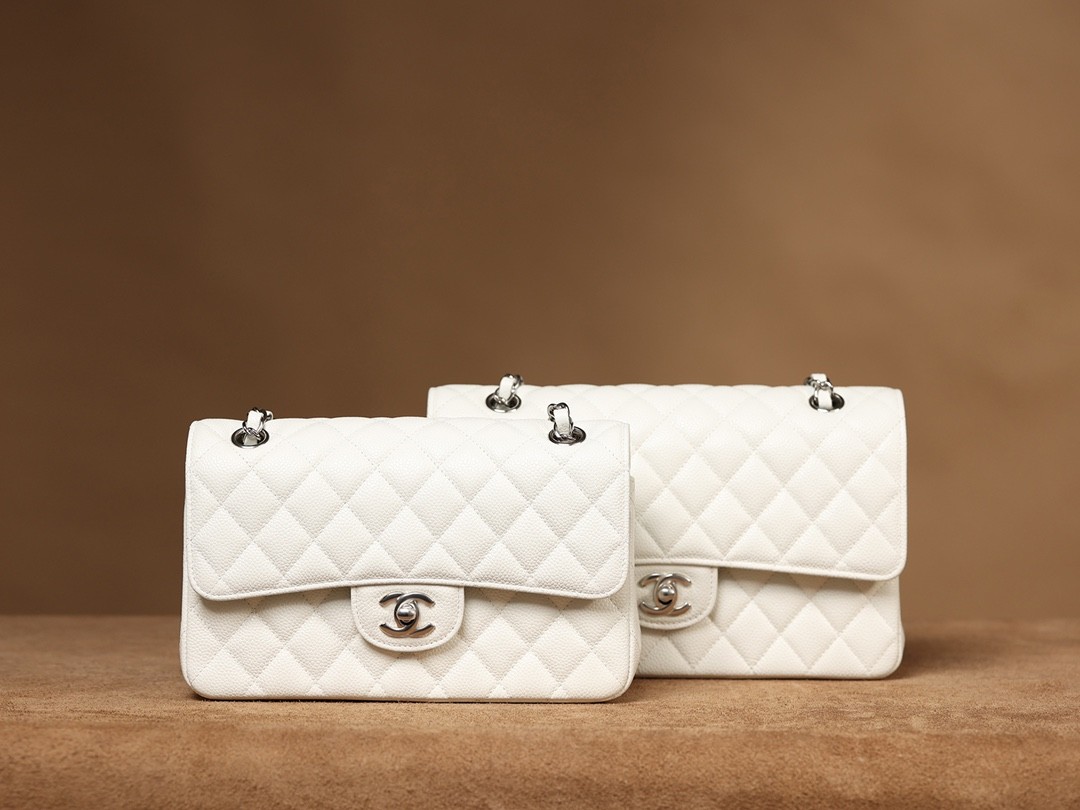 Chanel White Caviar Classic Flap Bag has another name, Snow White, with white caviar leather and silver hardware. In the hot summer, white color is less likely to absorb heat and more beautiful.
Inside the flap of the Chanel bag, the double C Logo has a clear protrusion and a strong texture, the edges of the ordinary replica bags are not so sharp, Shebag replica bags make sure that it is exactly the same as the authentic bag.
Stamping Logo process is also very important, can not be too deep or too shallow, especially silver stamping, requires the most skillful work, careful operation, to ensure quality.
Shebag company upgraded the hardware plating process in 2022, and the problem of gold hardware locks easy to wear has been solved. Most of the customers prefer the gold color hardware.
The shoulder strap chain process was also perfected at the end of 2022, with interlocking loops, even plating, and the length of the shoulder strap is exactly the same as the genuine product.
Caviar leather has always been our strong point, ensuring that top quality genuine leather is used and that the bags are sourced from Chanel's leather suppliers to ensure the durability of the bags.