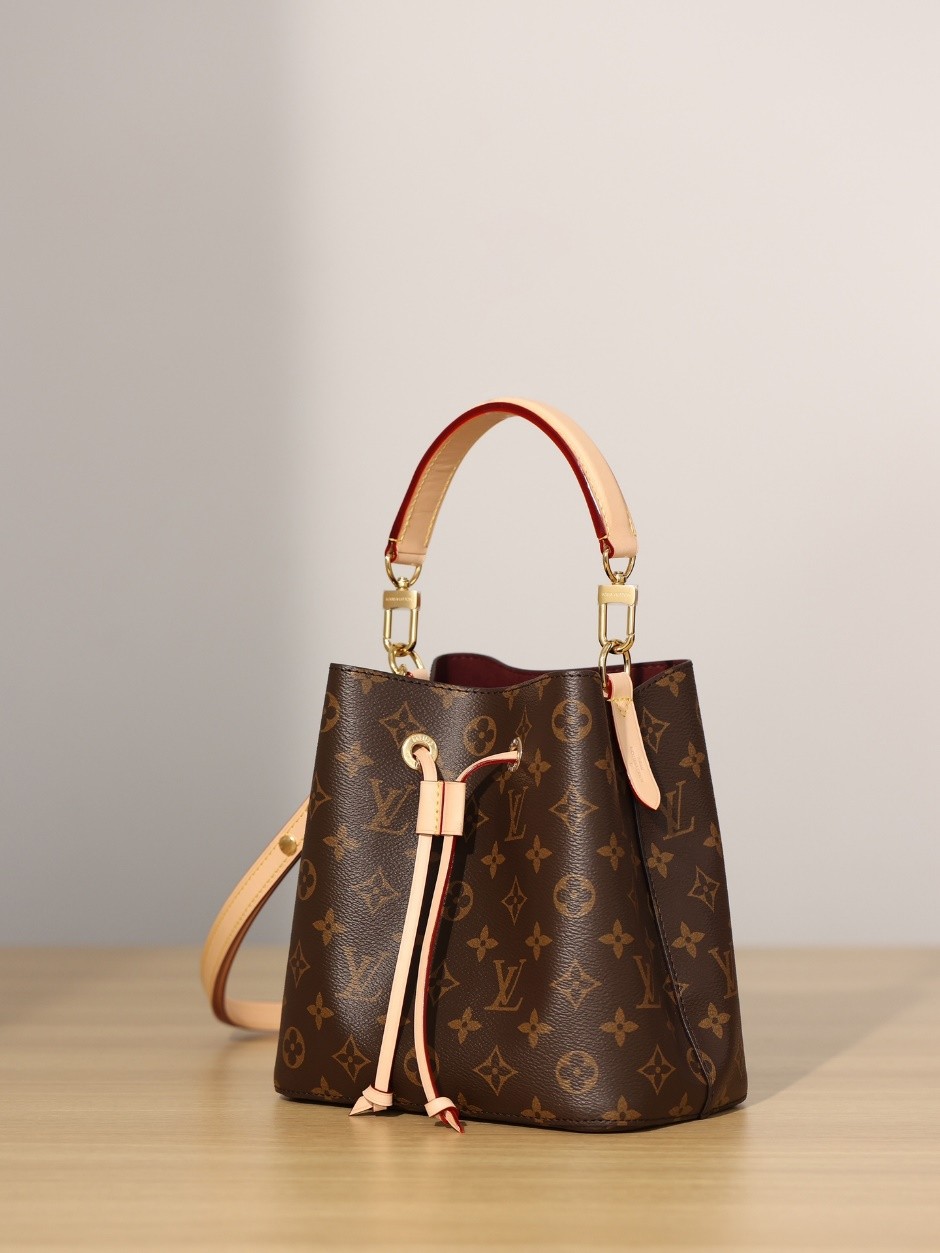 All of LV's Monogram bags use Monogram (coated canvas) as the main material, but also use leather as handles and shoulder straps, in addition to being used as a number of decorative strips. LVNÉONOÉ BB bag is LV's classic model, this bag Monogram, leather, hardware and stitching details are all available, replica is difficult to reproduce, and can reflect the Shebag company's top replica craft.
Under the magnifying glass, the leather will have pores, while the stinch pinholes are very large, the stitching is thick, and there is a double needle reinforcement, these characteristics of the authentic bag has been completely absorbed by Shebag company, and thus can do a perfect replica. In some details, Shebag quality even exceeds some of the authentic bags, because the factory of authentic bags also has many workers, and the level of these workers is also uneven.
Below is the Shebag NÉONOÉ BB replica bag's Monogram coated canvas, trimmed oxford leather material, microfiber lining, gold hardware and drawstring locking mechanism. In terms of hardware engraving, logo engraving, oiled edges, Monogram fabric, stitching tooth spacing and stitching diamond pattern, they all refer to the authentic bag, which is truly a perfect replica.