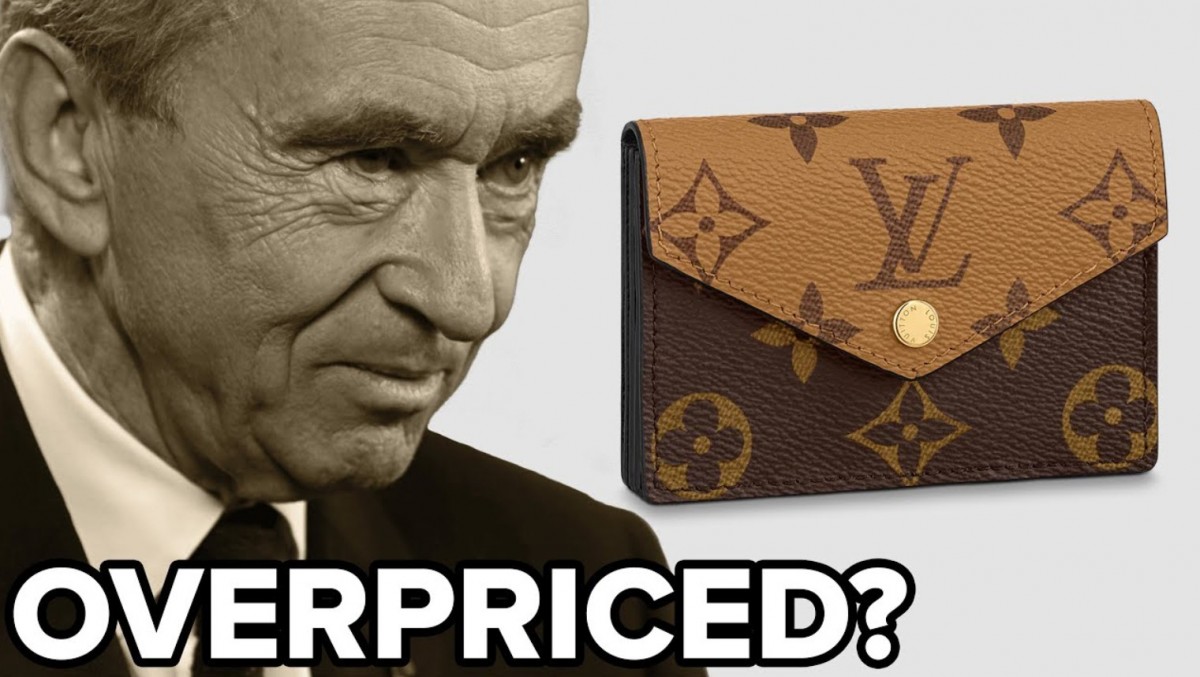 In a world driven by consumerism, luxury brands have managed to carve out a prominent space for themselves. These brands offer a sense of exclusivity, prestige, and opulence that appeals to many. However, beneath the glamorous façade lies a harsh truth: luxury brands often represent a significant waste of money. This article explores why the allure of luxury can be deceptive and how succumbing to it can lead to financial imprudence.
The Illusion of Status
One of the main draws of luxury brands is the status they convey. People are often willing to pay exorbitant amounts for items simply because they bear a well-known logo. However, this status is often an illusion. The value of a luxury item lies not in its utility but in its ability to project an image. The truth is, true status comes from accomplishments, relationships, and personal growth, not from the brand name on a handbag or a pair of shoes.
The Price-Quality Fallacy
Luxury brands have successfully ingrained the idea that their products are inherently superior in quality. While it's true that some luxury items undergo meticulous craftsmanship, this is not universally applicable. Price is not always an accurate indicator of quality, and many luxury brands markup their products significantly beyond their production costs. Consumers end up paying for the brand's marketing, exclusivity, and prestige, rather than a tangible increase in durability or functionality.
Diminishing Returns
The law of diminishing returns applies acutely to luxury products. The difference in quality between a mid-range product and its luxury counterpart is often marginal at best, especially when it comes to items like clothing, accessories, and cosmetics. The exponential increase in price doesn't necessarily translate to a proportionate increase in utility or satisfaction. The novelty of owning a luxury item wears off quickly, leaving behind only a dent in your wallet.
Financial Consequences
Splurging on luxury items can have serious financial repercussions. Many individuals fall into the trap of "keeping up with the Joneses," where they spend beyond their means to project an image of wealth and sophistication. This behavior can lead to debt accumulation, hindered savings, and delayed financial goals such as homeownership or retirement planning. The temporary pleasure derived from owning luxury goods pales in comparison to the long-term stress of financial instability.
The Sustainable Alternative
Choosing a more sustainable approach to consumption involves making thoughtful and conscious purchasing decisions. Instead of pursuing fleeting trends and brand names, consider investing in experiences, personal growth, and items that genuinely enhance your life. Prioritize quality and functionality over logos and labels, and opt for products that align with your values and long-term goals.
Conclusion
Luxury brands often serve as symbols of status and exclusivity, but the true value they provide is questionable at best. The financial resources spent on these items could be better directed toward endeavors that truly enrich our lives. By resisting the allure of luxury brands and embracing a more mindful and sustainable approach to consumption, we can break free from the cycle of wasteful spending and focus on what genuinely matters: personal growth, meaningful experiences, and financial security.
Shebag best quality bag shopping discount code:202310, for repeat customer only
Comments: