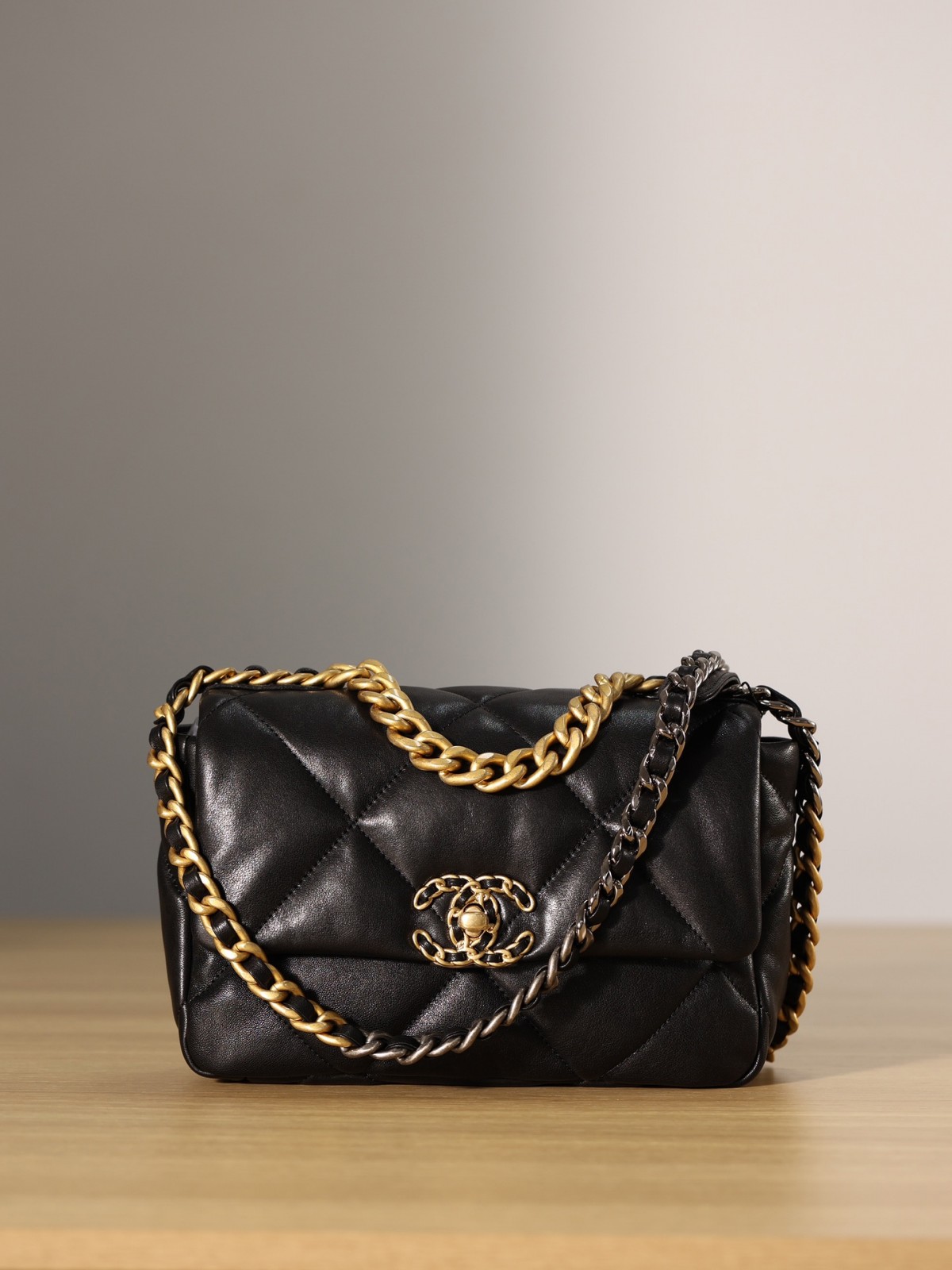 Customers who are familiar with Shebag know that the most experienced artisans at Shebag replica Hermes and chanel bags, because hermes and chanel leather cost the most among all designer bags, and deserve to be finely crafted by the best bag makers. This article will show the quality details of Chanel 19 Classic Bag in dozens of high definition pictures. Only a bag of this quality can be called a perfect 1:1 replica or a king level replica.
The hardware quality of the top Chanel replica bags is very good, exactly the same as the genuine ones. Chanel has updated the latest metal security chip.
Chanel 19 handbags have a pillowy soft feel, while the silhouette is solid, soft but not collapsed, inherited the artistic style of CHANEL rigid and soft . The soft leather, iconic lattice, simple and powerful chain, the degree of classic even more than the Leboy.
Chanel 19 bag using a combination of two metal materials pure copper and pure steel, so as not to appear the whole bag is very bulky, interwoven leather oversized double C buckle, three-color chain design, so that the 19 bag has a distinctive features.
Chanel 19 bag uses top quality lambskin leather, which is as delicate as a baby's leather, making it super comfortable. Customers who usually buy Chanel classic flap bag will also buy this lambskin classic model, as long as you are usually careful to protect it, the lambskin is not easy to break.
Shebag online shopping discount code:202310