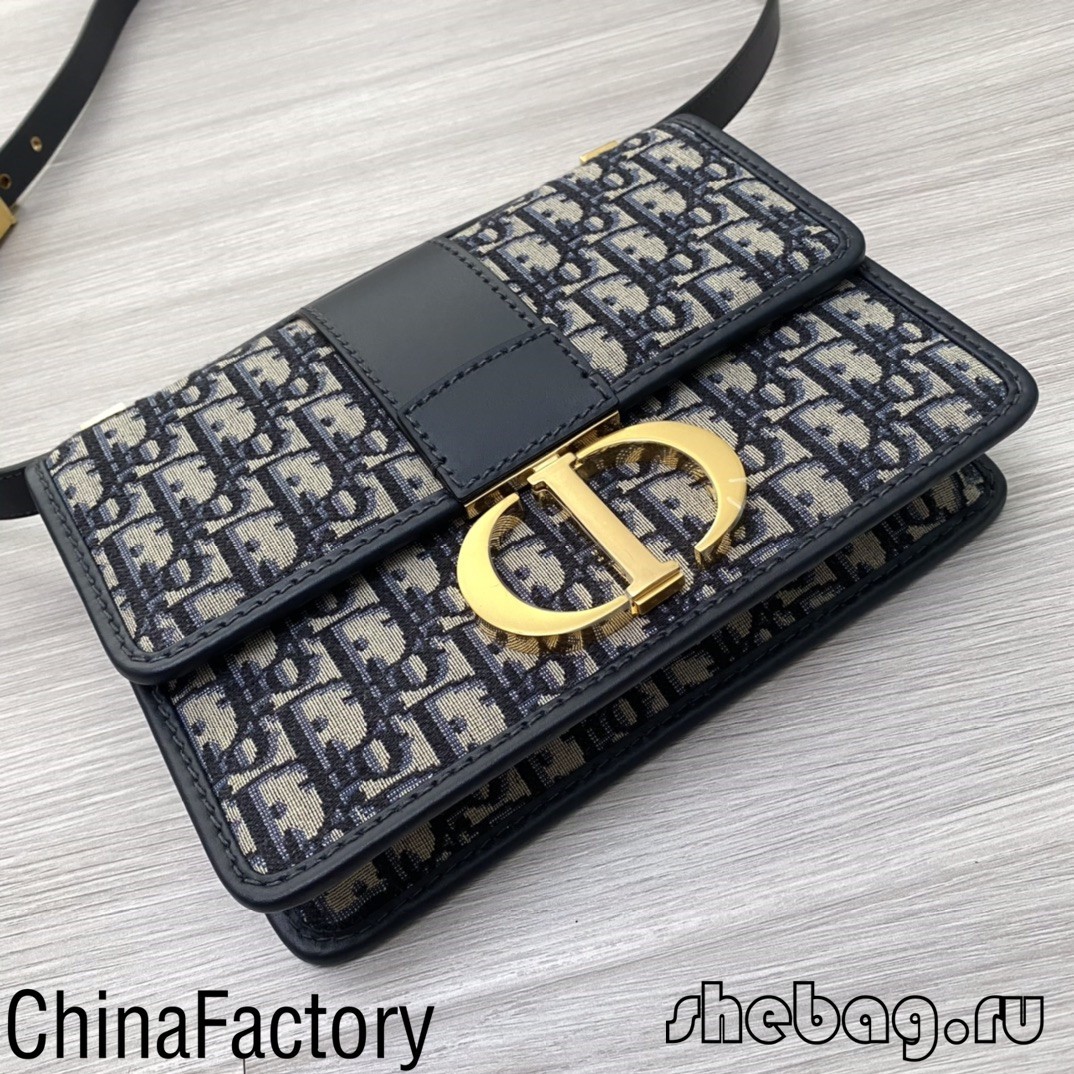 Contrast the Dior LOGO of the two bags will find that the fake s is obviously problematic. The lowercase letter s in the authentic Dior trademark is slightly tilted, while the fakes have no tilt angle. With this alone, we can distinguish more than 80% of the fakes.
Finger touch the large metal LOGO in front of the package, it is clear that the genuine metal LOGO corners are more rounded and polished.
The Dior logo is a serif font, with each letter having a trimmed edge: the letter C is thicker in the middle and thinner at the end, both on the leather label stamping and on the hardware engraving; the letter h resembles a giraffe stretching its neck to eat leaves; the letter S is tilted 15° in relation to the other letters.
Second, the production mark. Production label hidden in the package of origin and and production date: the middle two letters on behalf of the origin; the back four digits on behalf of the production date, of which one or three on behalf of the month, two or four on behalf of the year, the production date bear in mind three points: such as the appearance of the letter M, that the middle of M must not fall to the ground, if the letter A, then the middle of the A cross must be concave not flat, if the number 1, then 1 must be a lift .
Third, the identity card. Each Dior has a stamped identity card, the entire card is moderately soft and hard, and will have a moderate resilience when bent. Special circumstances: shopkeepers may forget to stamp; black-hearted merchants fake package put real card.
Fourth, the metal zipper Dior focus on quality only use Lampo zipper. The letters C and D on the pendant, the letter C is also thicker in the middle and thinner at the end, D is flat on the top and bottom, and both are serif fonts. The edges of the oval pendant have sandy gold and are polished smooth. There are three loops between the zipper head and the zipper. The first and third loops are visible and have visible welds, while the second loop has no welds.
1 How to spot a fake Dior bag: LOGO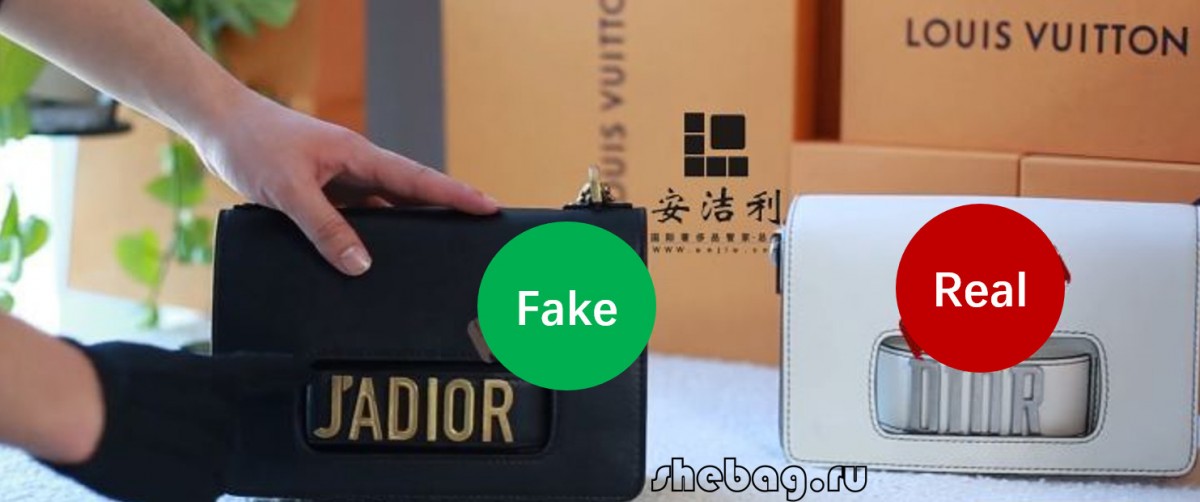 2 How to spot a fake Dior bag: : Shoulder Belt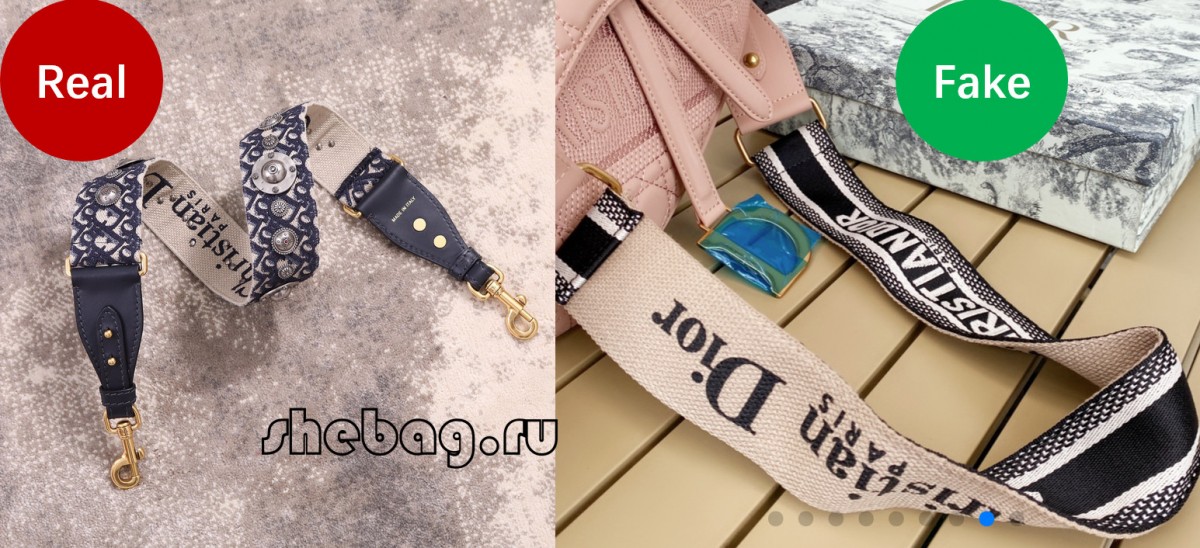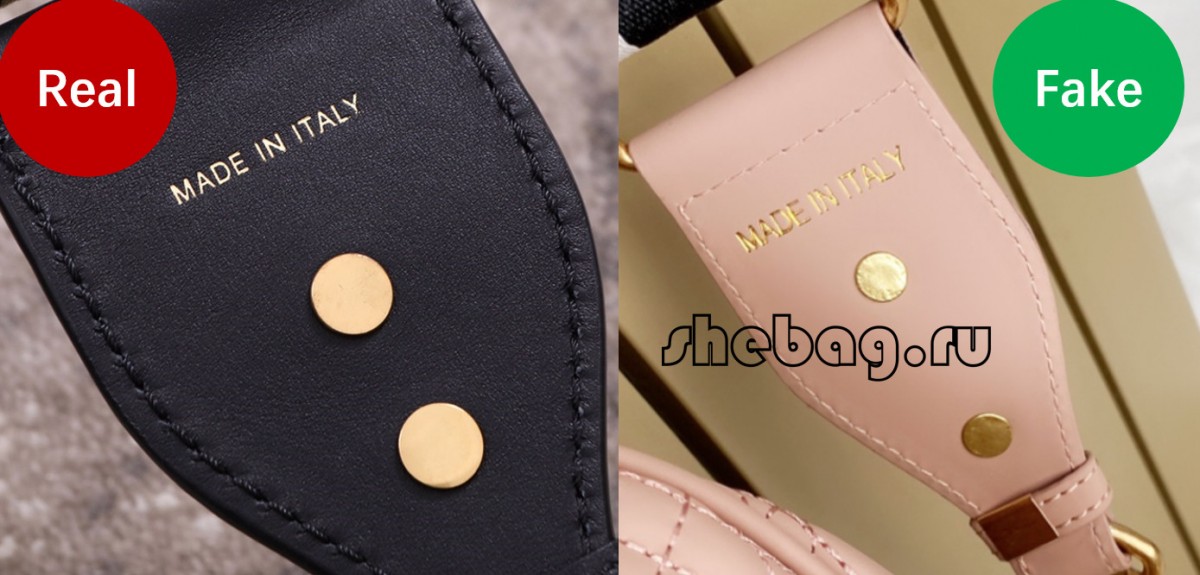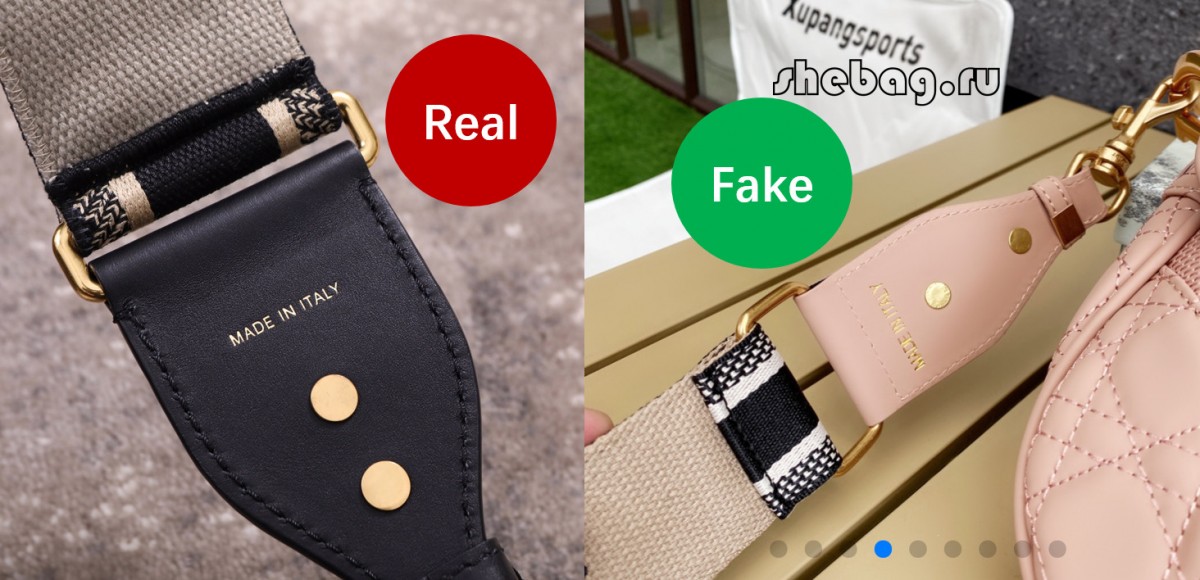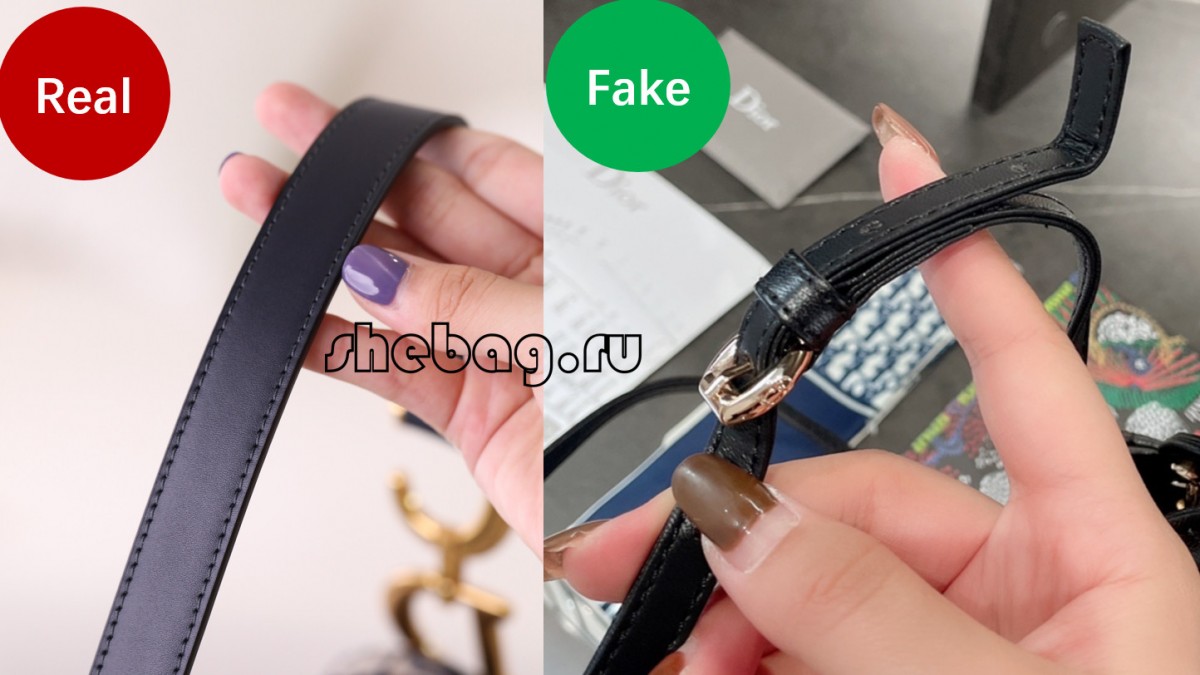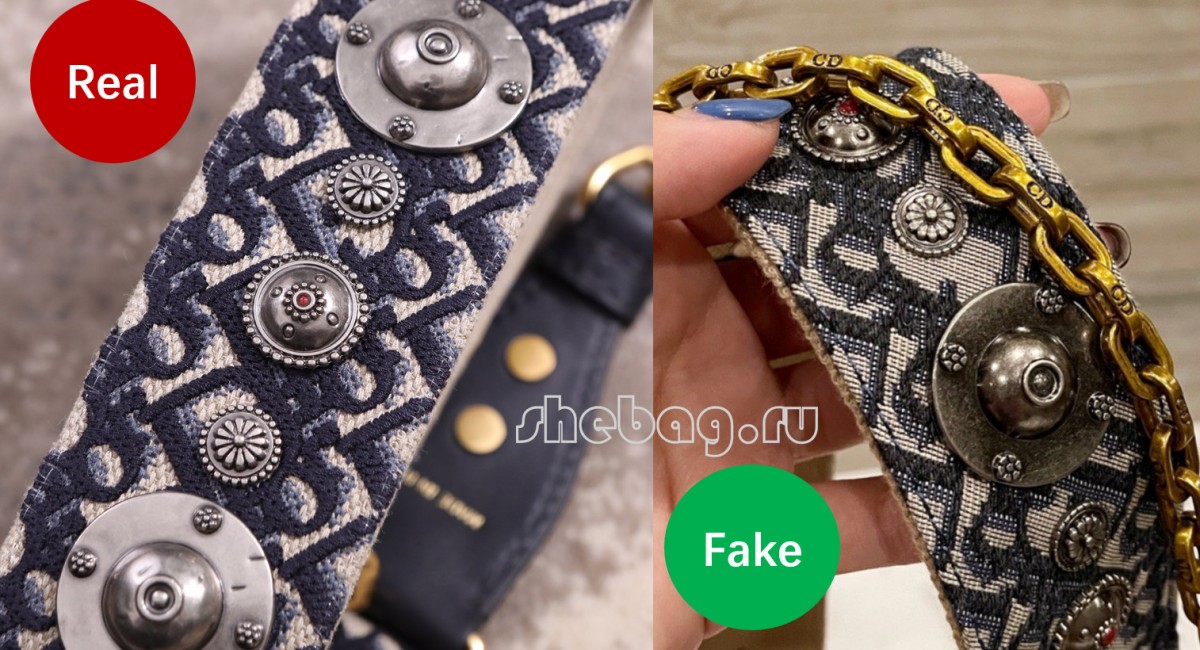 3 How to spot a fake Dior bag: : Fabrics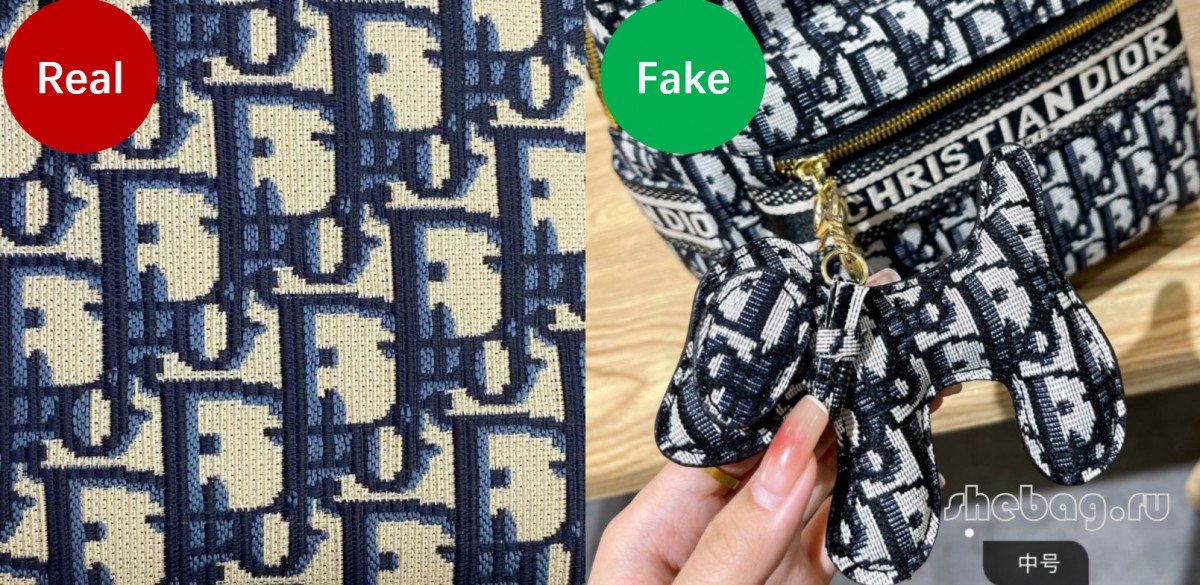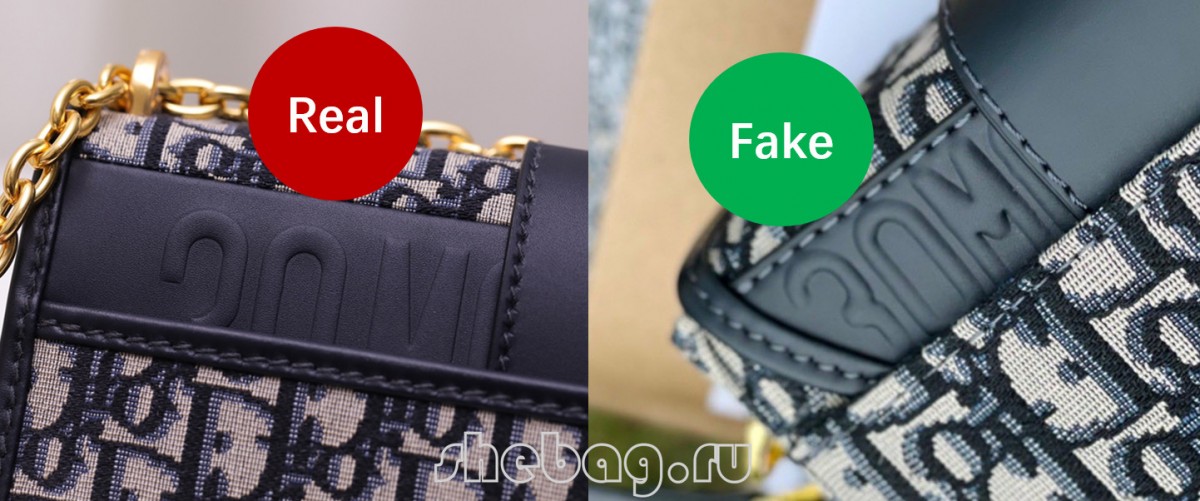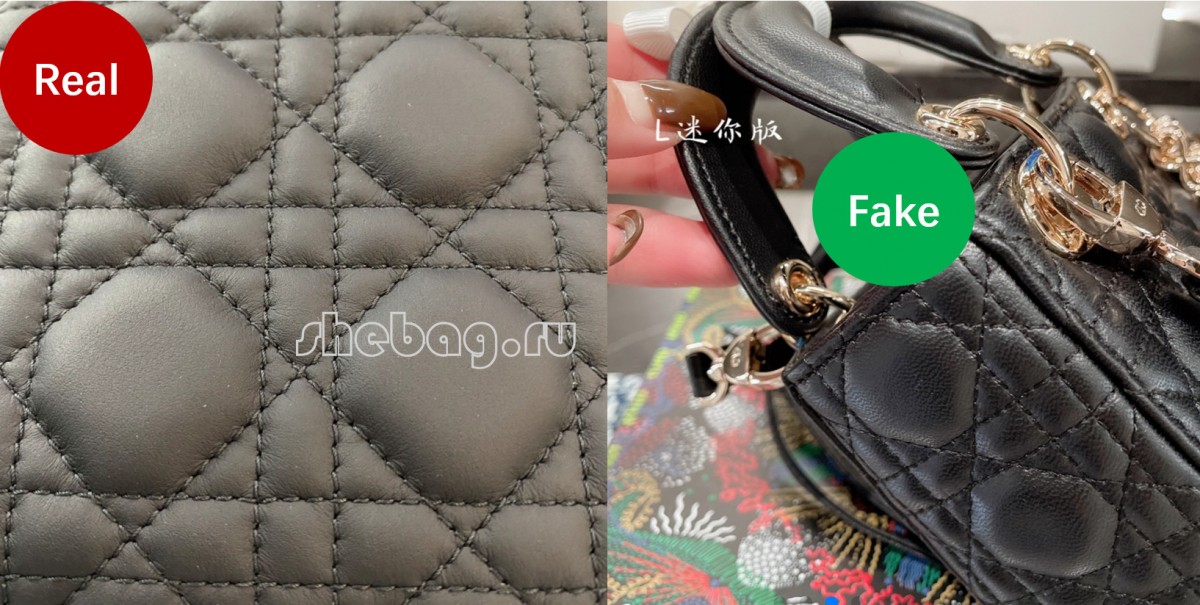 4 How to spot a fake Dior bag: : Internal label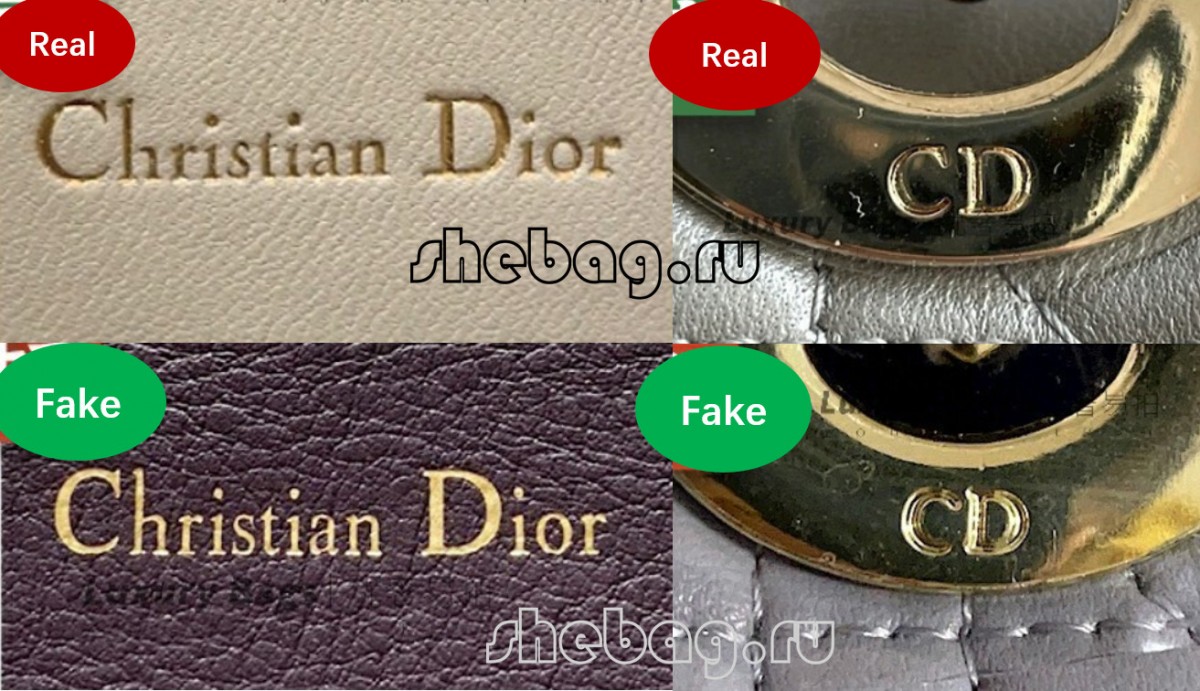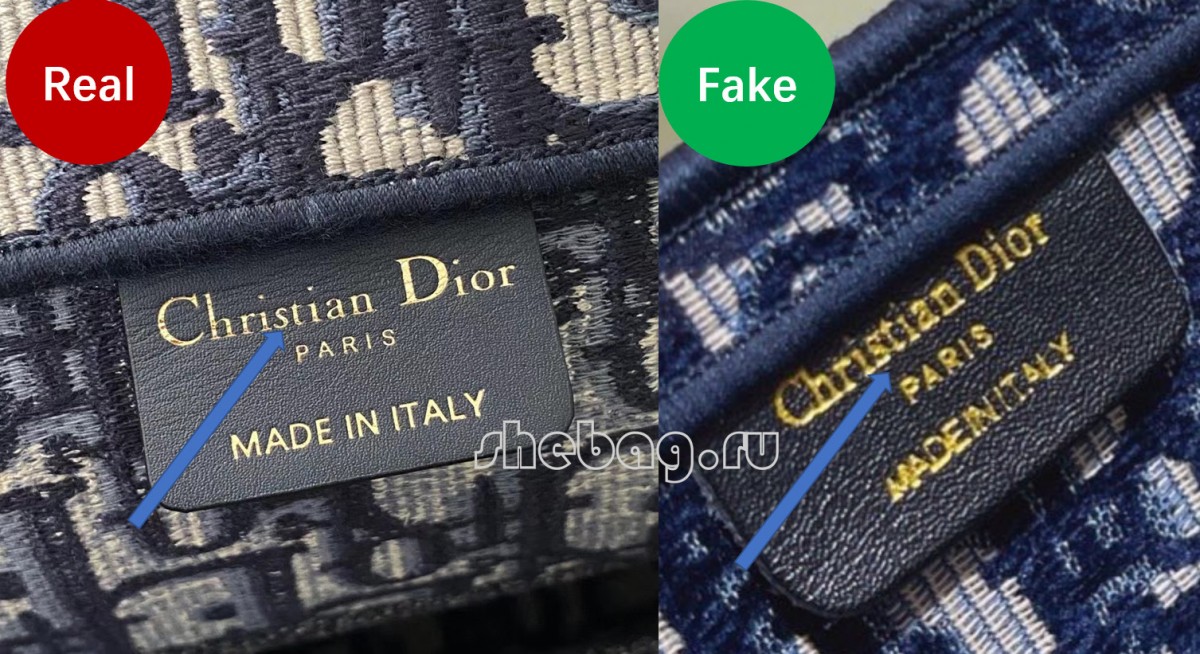 5 How to spot a fake Dior bag: Hardware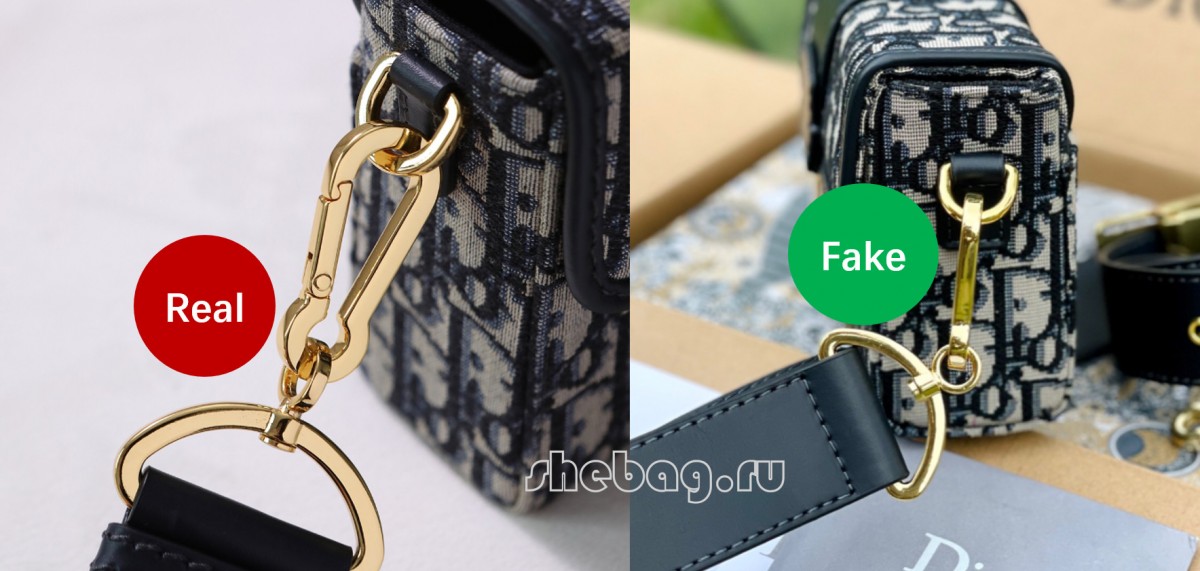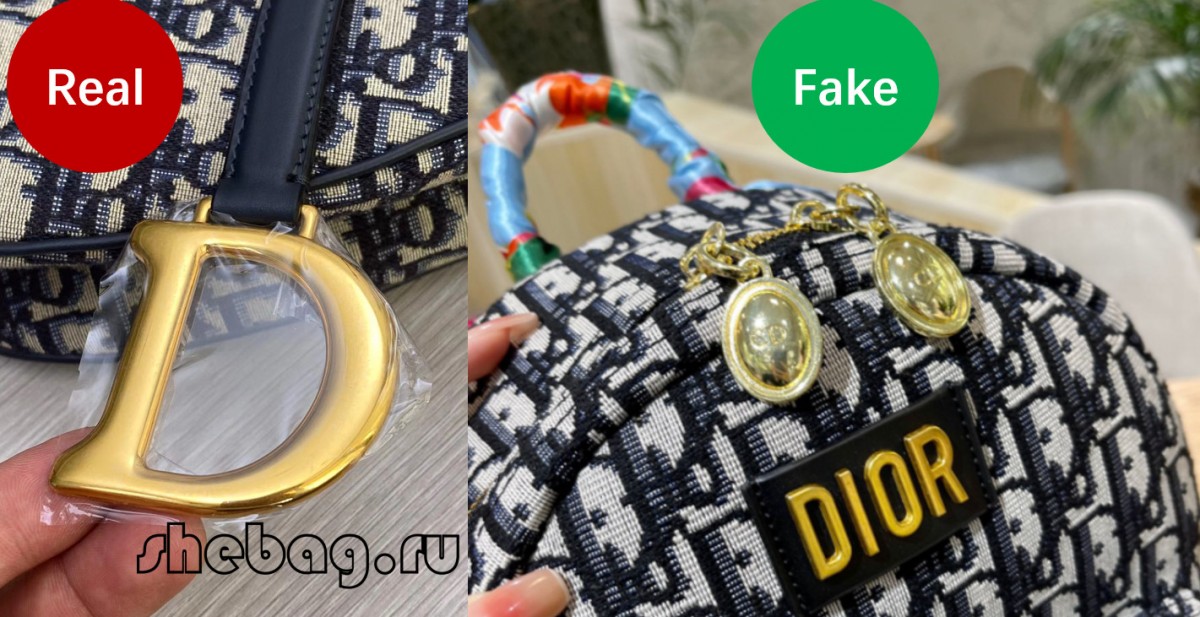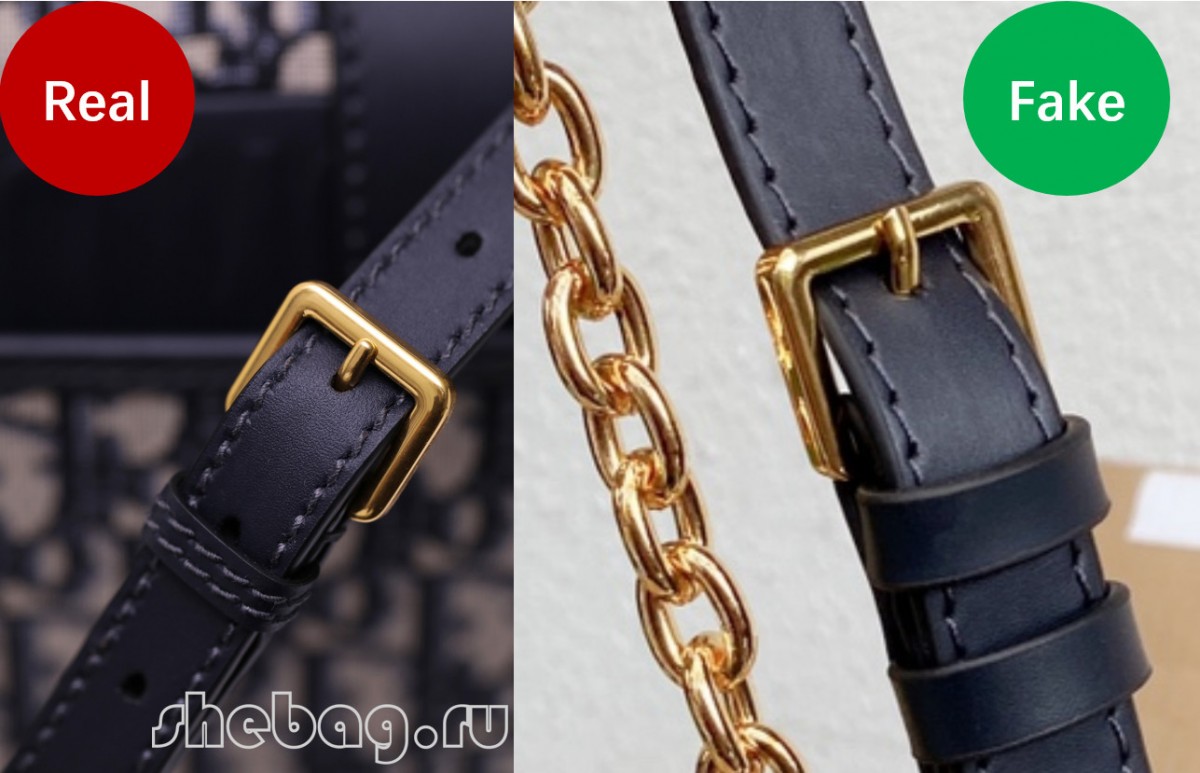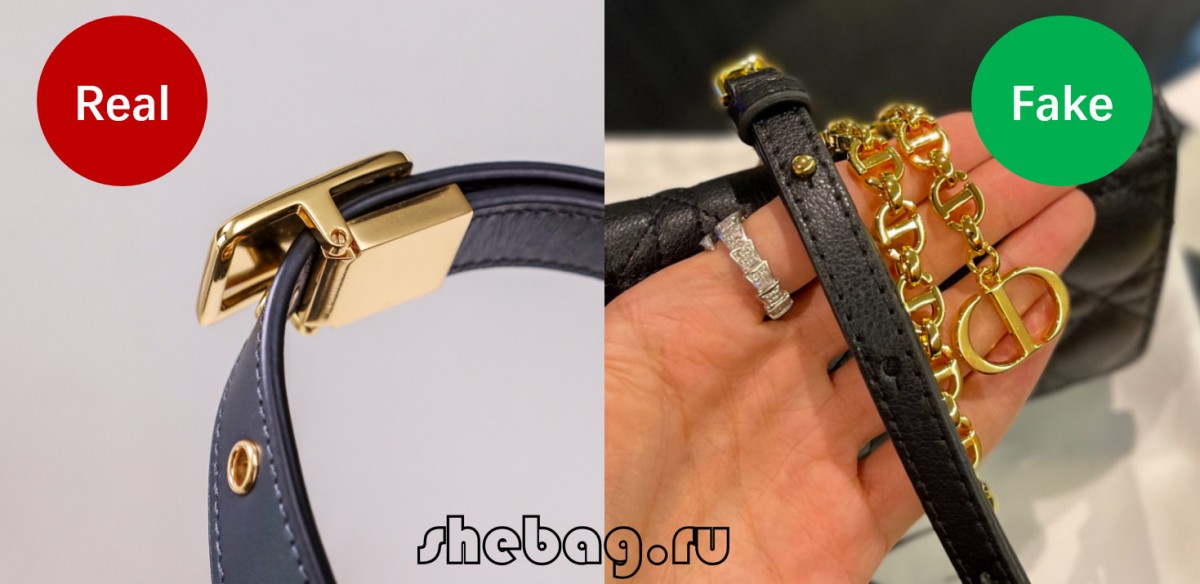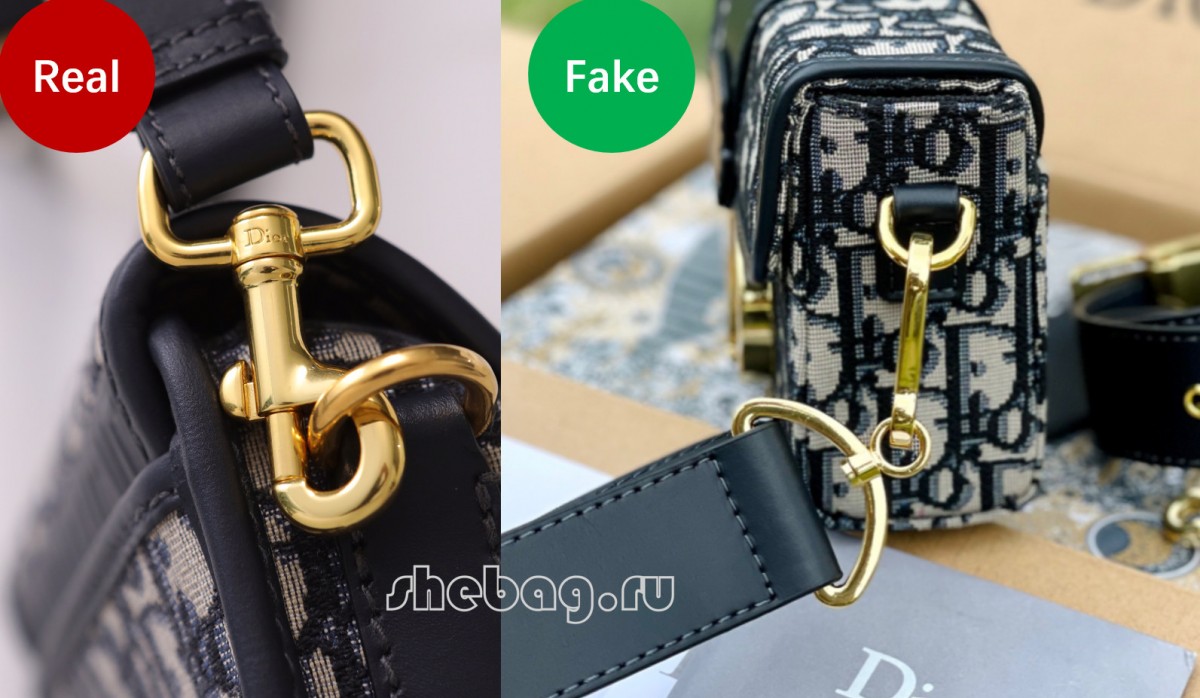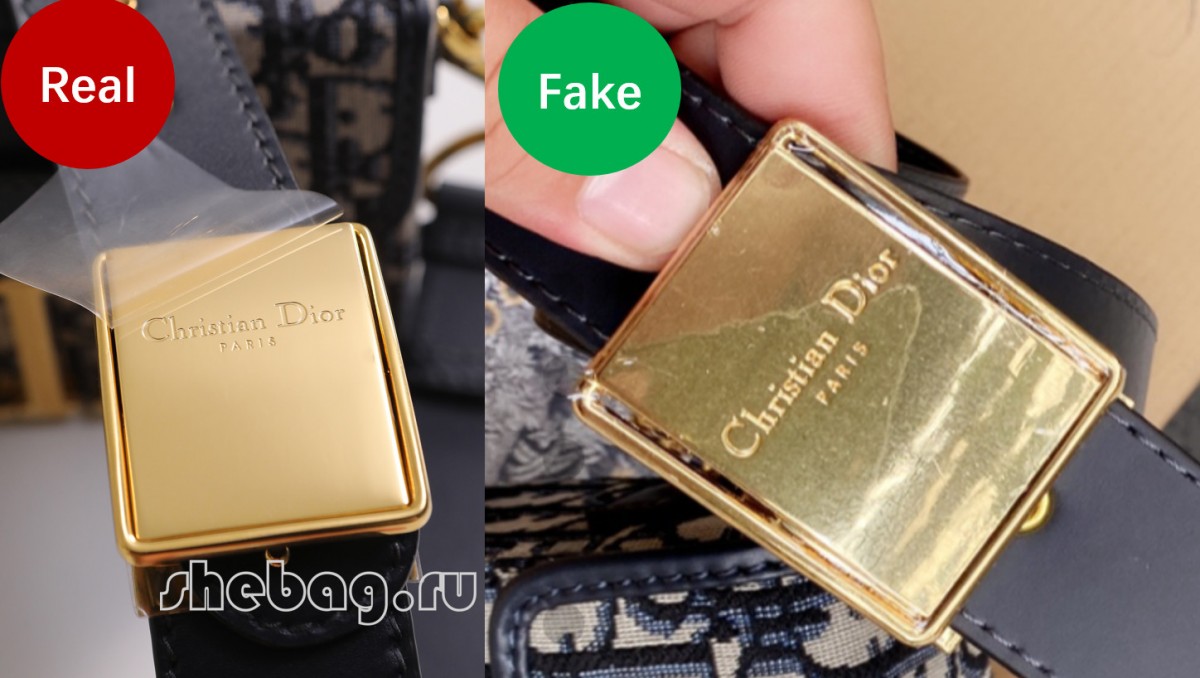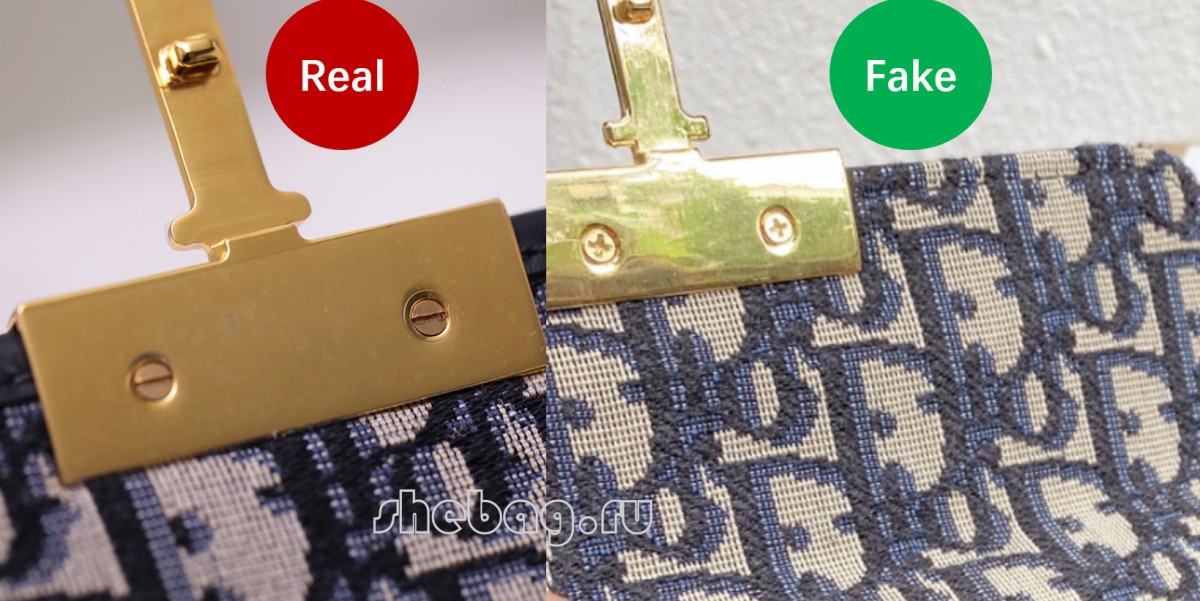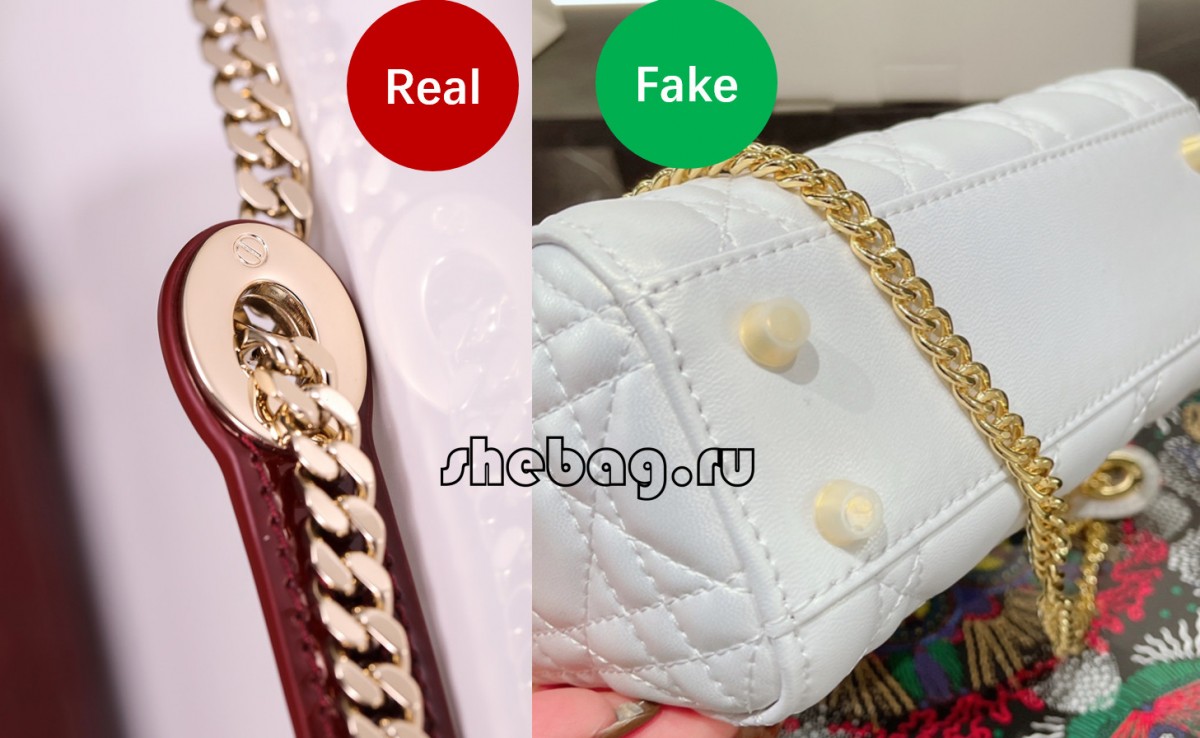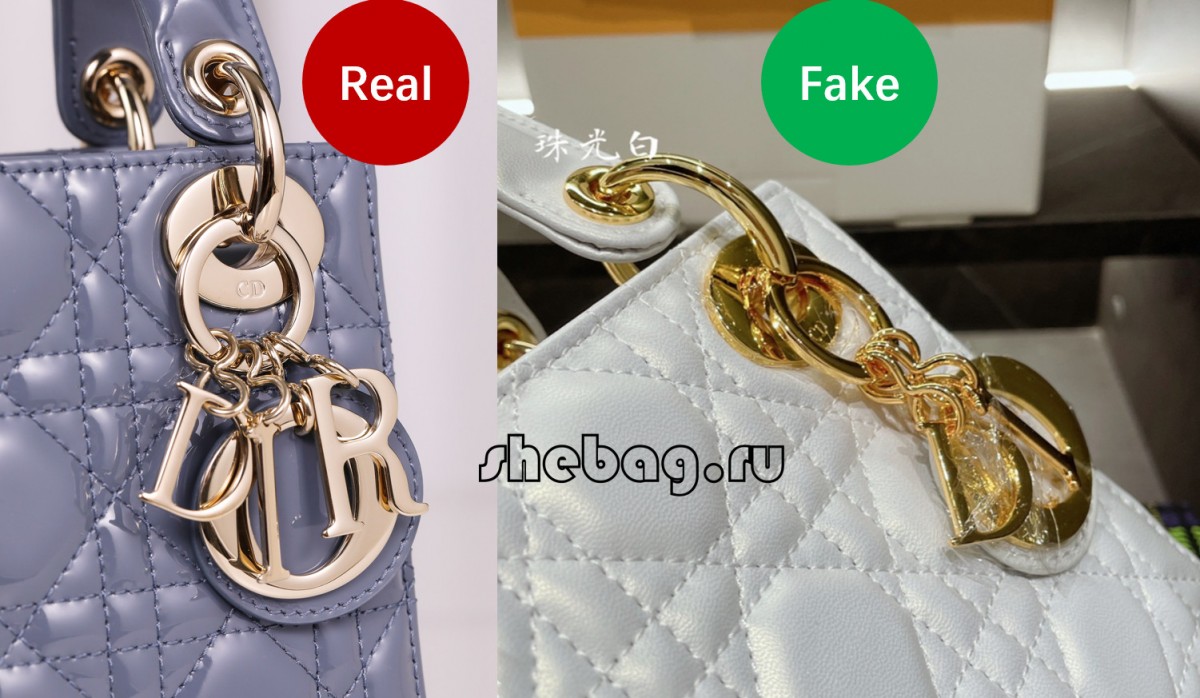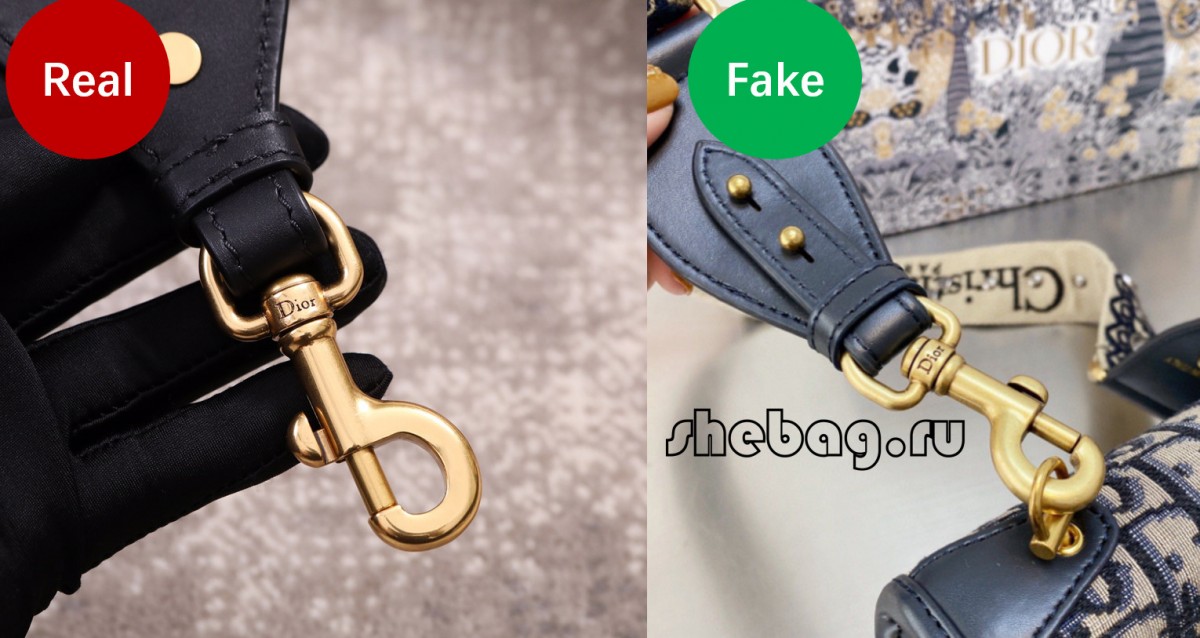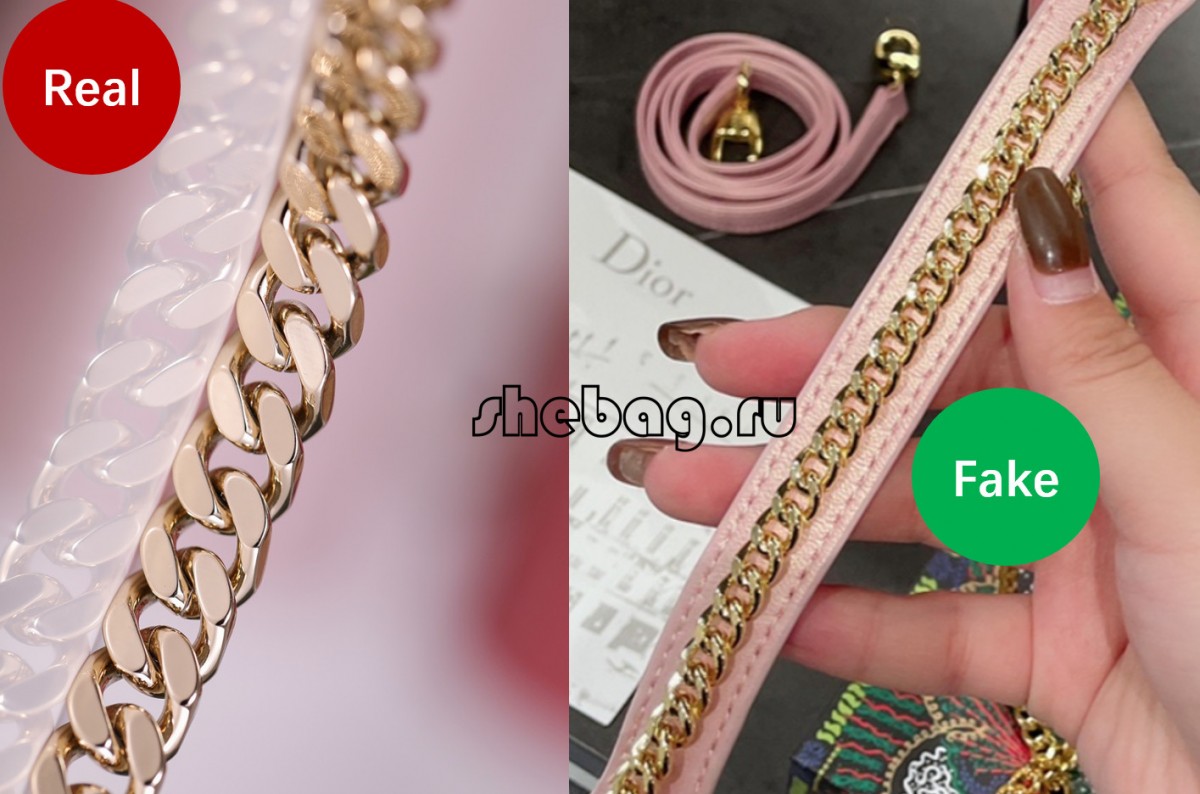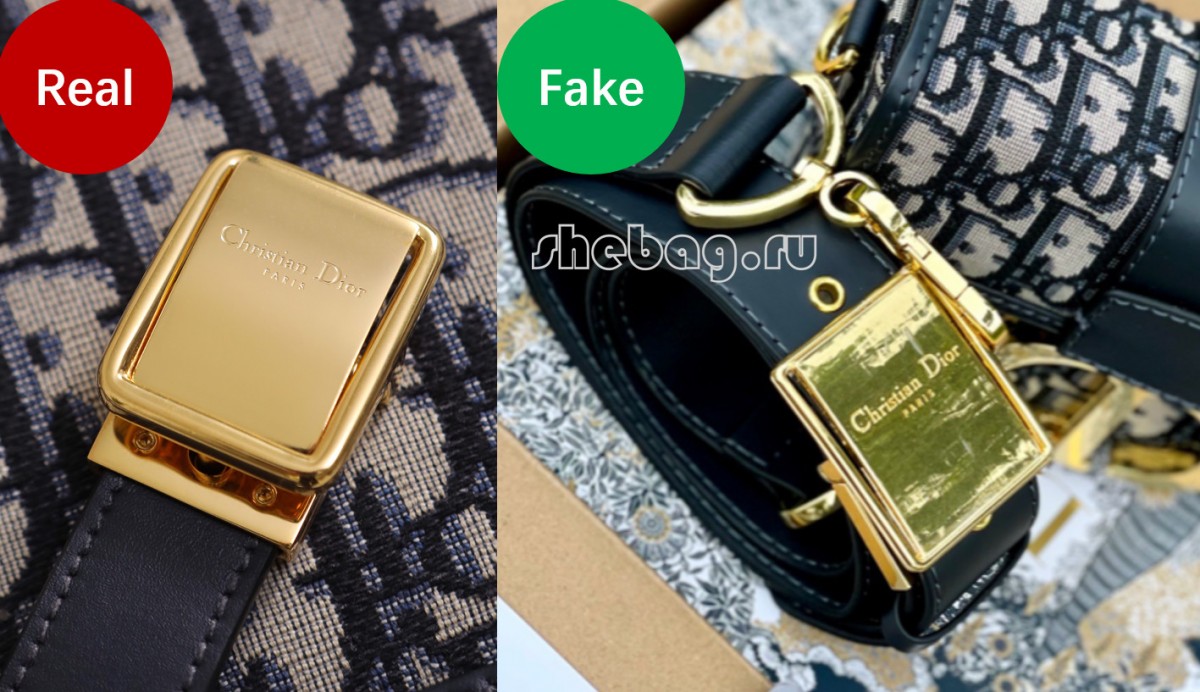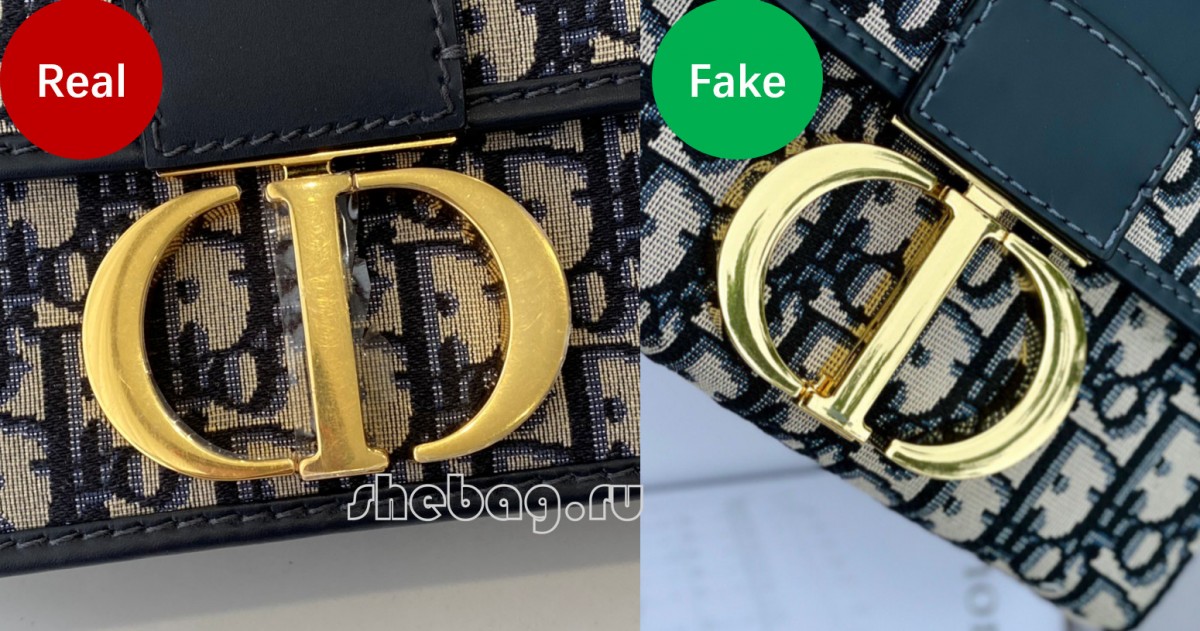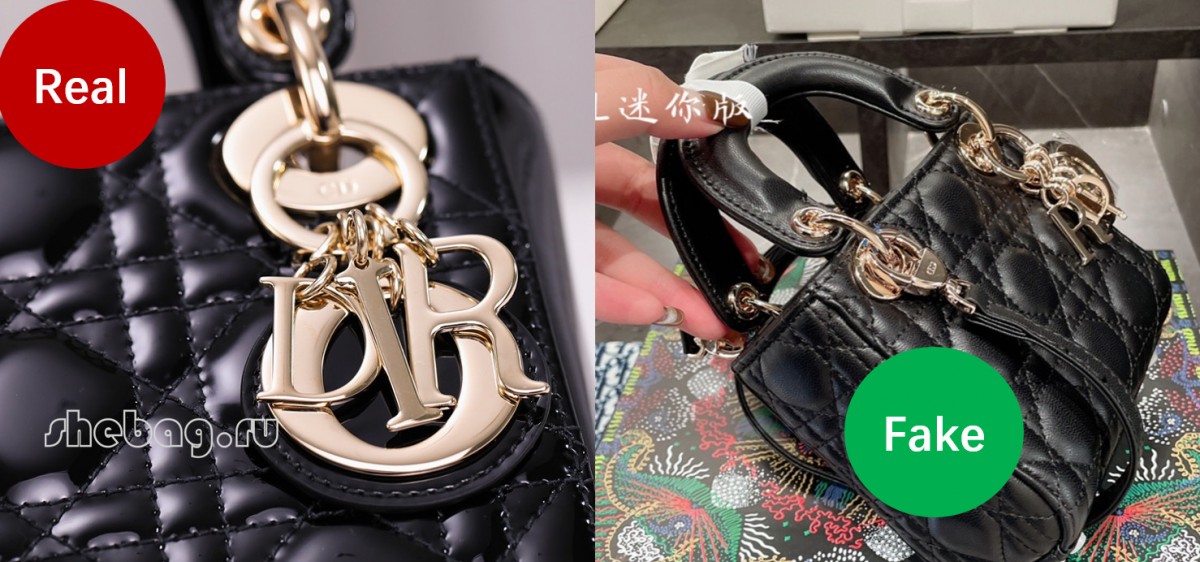 6 How to spot a fake Dior bag: Overall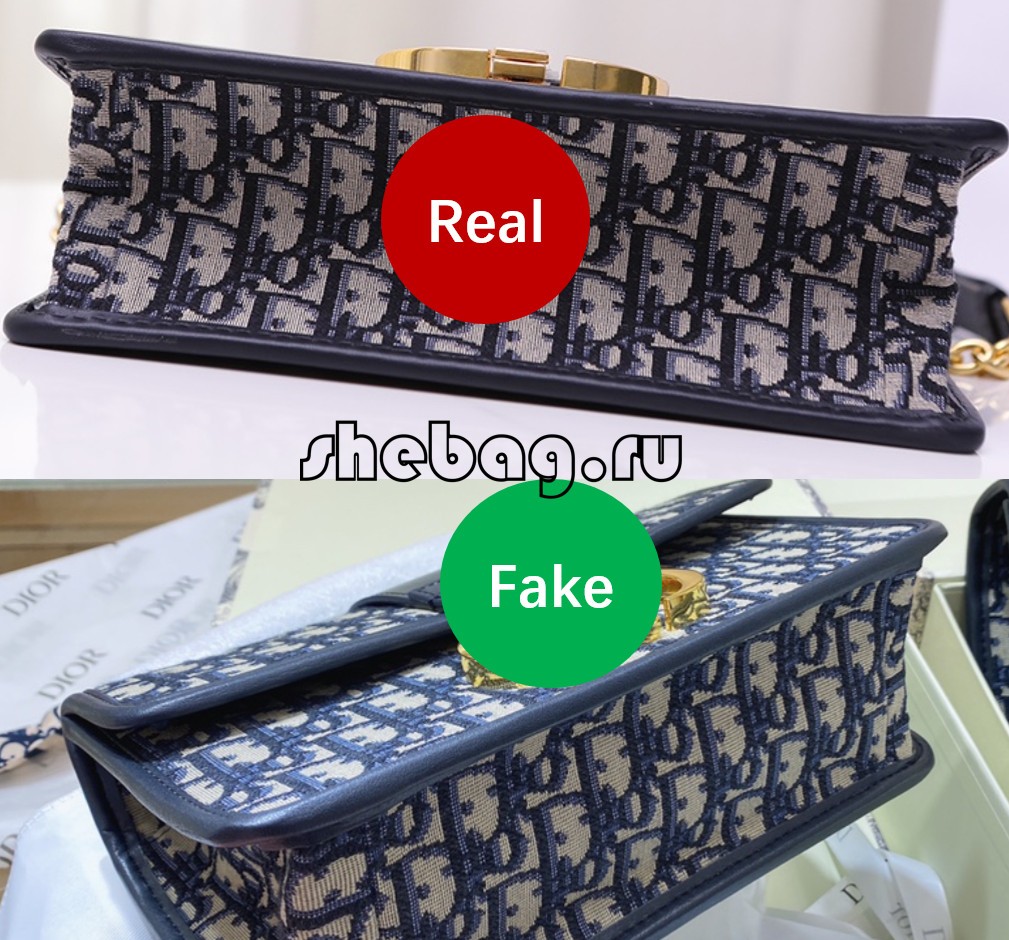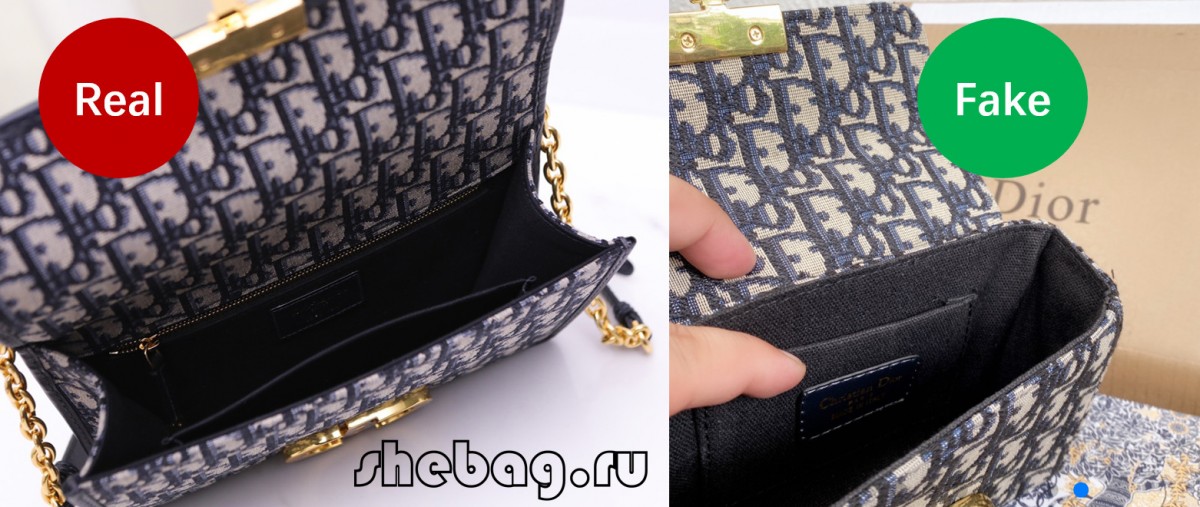 Learn More: All fake designer bags spot lessons with 300 fake vs real photos
How to spot a fake designer bag?(fake vs real photos): Louis Vuitton
How to spot a fake designer bag?(fake vs real photos): Chanel
How to spot a fake designer bag?(fake vs real photos): Gucci
How to spot a fake designer bag?(fake vs real photos): Dior
How to spot a fake designer bag?(fake vs real photos): Hermes
How to spot a fake designer bag?(fake vs real photos): Celine
How to spot a fake designer bag?(fake vs real photos): Fendi
How to spot a fake designer bag?(fake vs real photos): Bottega Veneta
How to spot a fake designer bag?(fake vs real photos photos): Burberry
How to spot a fake designer bag?(fake vs real photos): Goyard
How to spot a fake designer bag?(fake vs real photos): BALENCIAGA
How to spot a fake designer bag?(fake vs real photos): YSL
How to spot a fake designer bag?(fake vs real photos): Loewe
How to spot a fake designer bag?(fake vs real photos): Coach
How to spot a fake designer bag?(fake vs real photos photos): Michael Kors
How to spot a fake designer bag?(fake vs real photos): Prada
How to spot a fake designer bag?(fake vs real photos): MCM
How to spot a fake designer bag?(fake vs real photos): Supreme
How to spot a fake designer bag?(fake vs real photos): Bvlgari