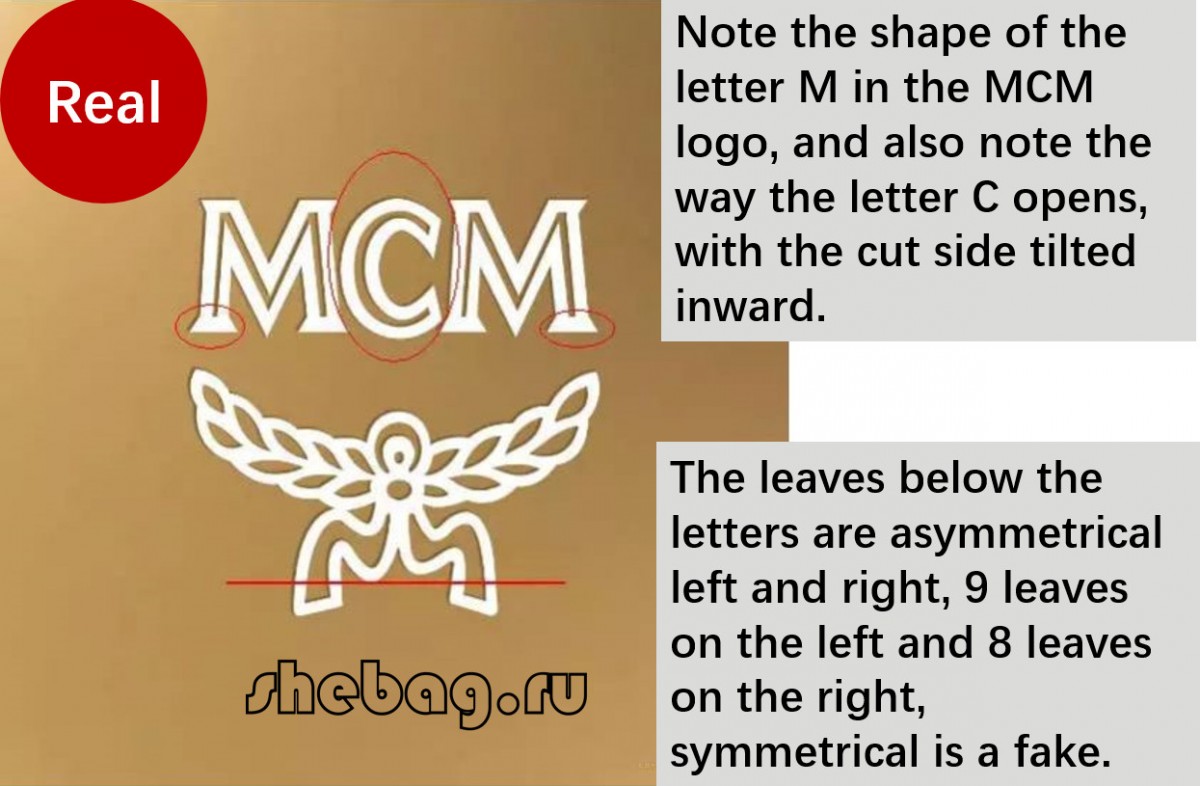 1 How to spot a fake MCM bag: Logo Spot
Pay attention to the shape of the letter M in the MCM logo, and also pay attention to the way the letter C is opened, the cut side is tilted inward.
The leaves below the letter are asymmetrical left and right, 9 leaves on the left and 8 leaves on the right, symmetrical is a fake.
Below, similar to a person in a squatting horse stance, the bottom position on the same level.
MCM package on the logo plate surface smooth as a mirror, can be used as a mirror. Fake is not bright enough or indicate unevenness.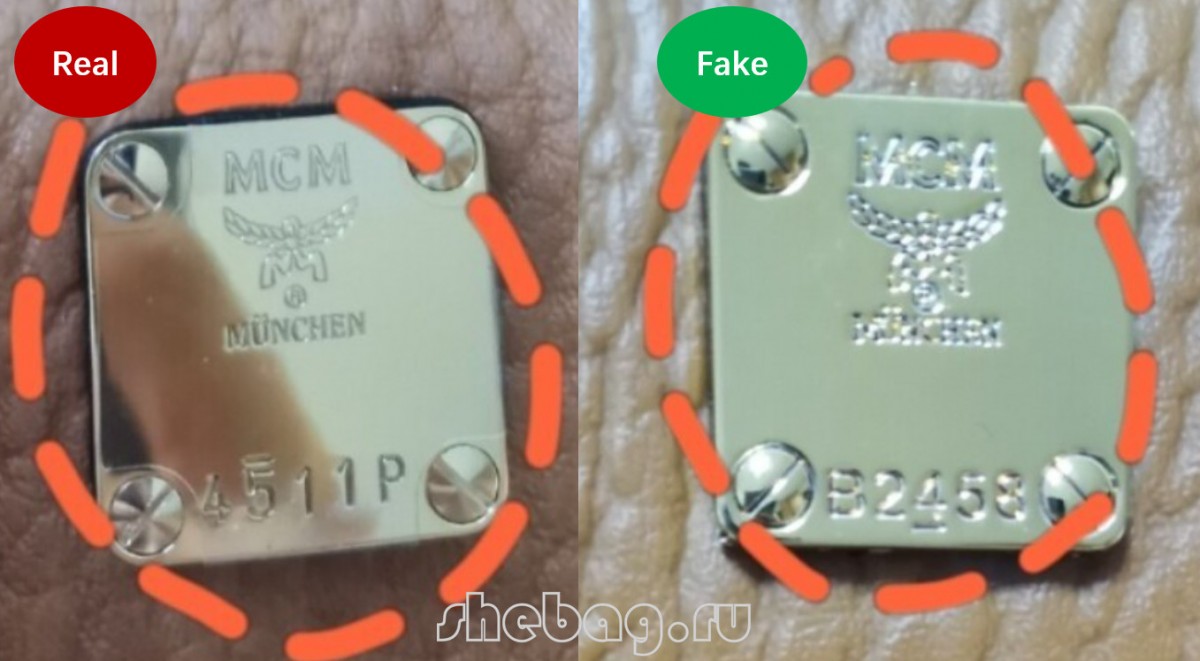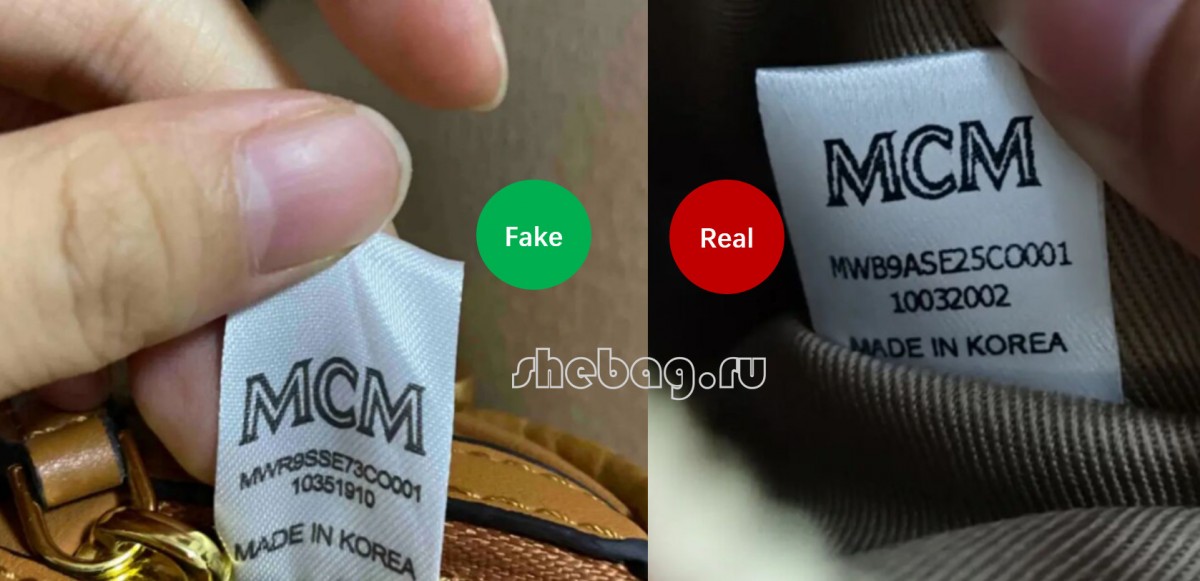 2 How to spot a fake MCM bag: Stamp Logo Spot
As shown in the red line above, the genuine R letter and the center point of the leaf above is located in the same horizontal line, and the real LOGO is very fine, the fake is a rough process.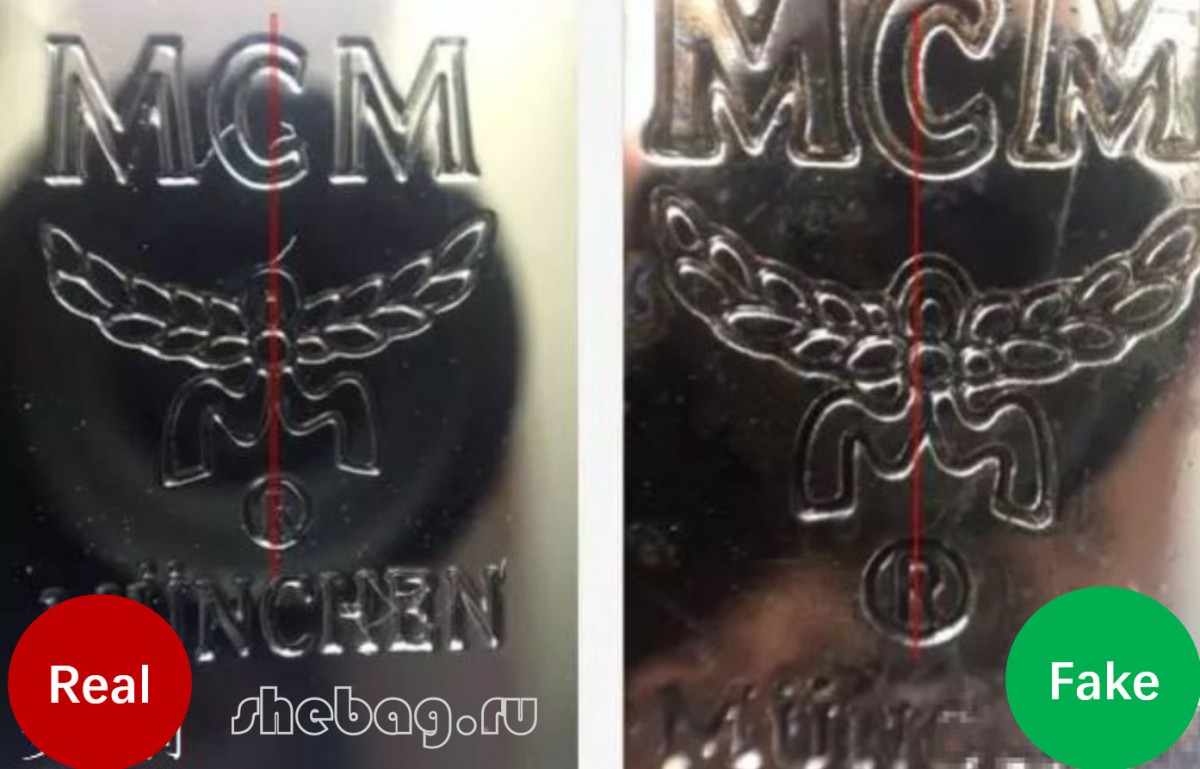 3 How to spot a fake MCM bag: Bolt
Genuine MCM four corners of the screws can be screwed out, not one piece. And the screw holes and the surrounding polished exquisite, with chamfering.
The copper green patina can be seen in the screw recess, precisely because the genuine hardware is made of copper. So, it is really important to understand the process for identification.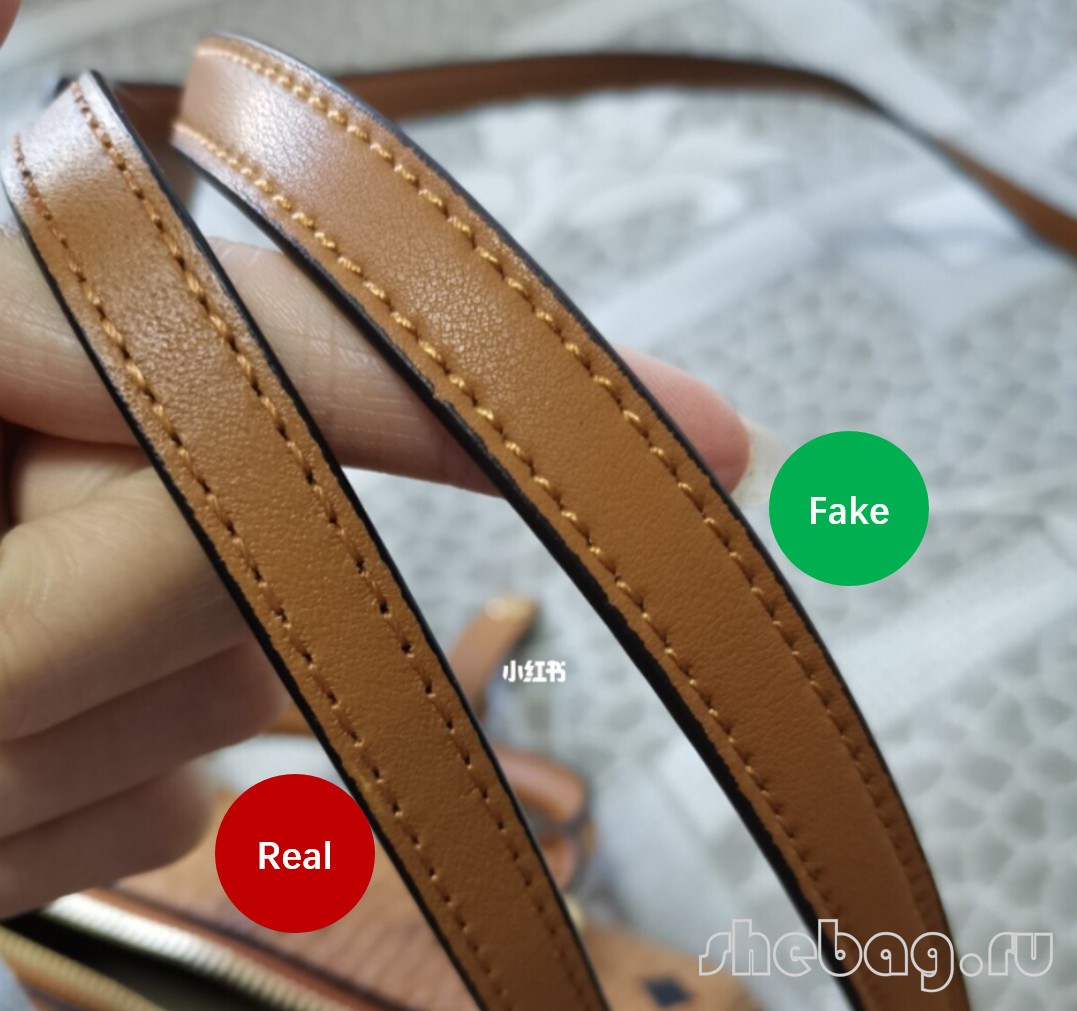 4 How to spot a fake MCM bag: Printing Process
LOGO printing process: genuine pure black printing penetrate the leather layer, and the edge of the neat and tidy, can clearly see the leather texture. The color of the counterfeit Logo "floating on the surface".
Genuine and counterfeit leather texture between the production process is also completely different. Fake leather grain looks dull, too "neat".

5 Hardware lettering font
This is the MCM brass plate below the digital engraving, the authentic font used is not the common Arabic numeral font, the authentic more square than the fake some.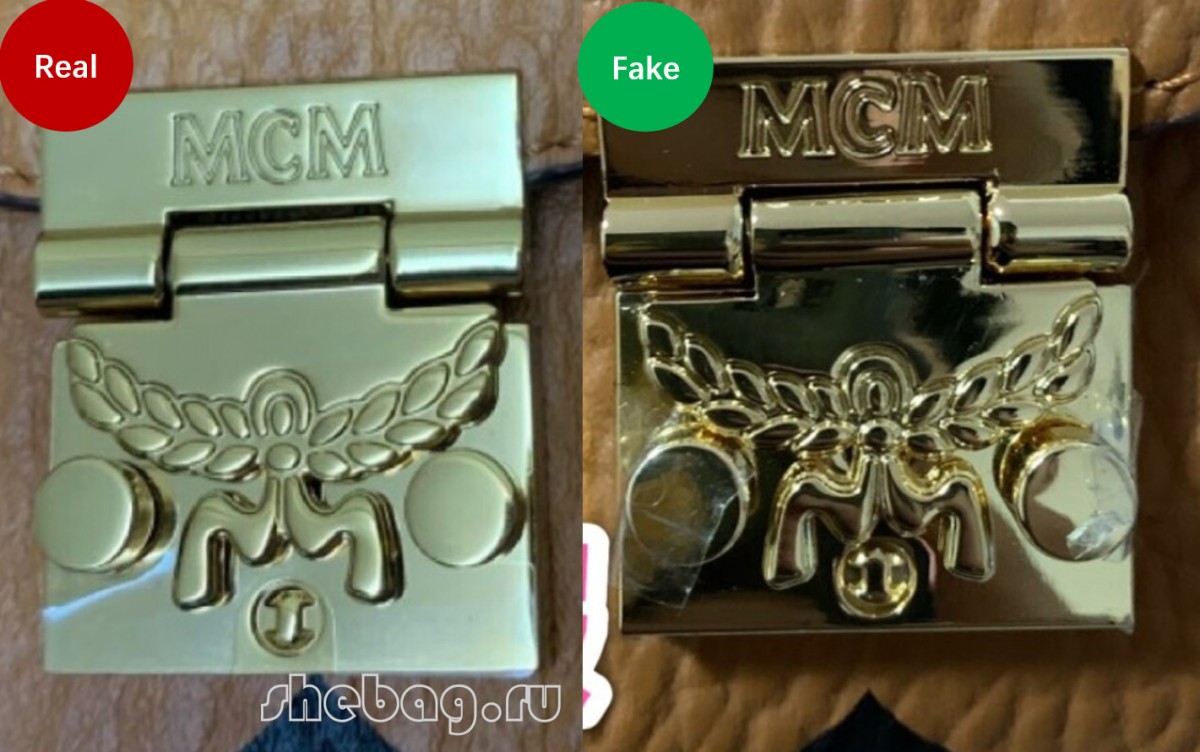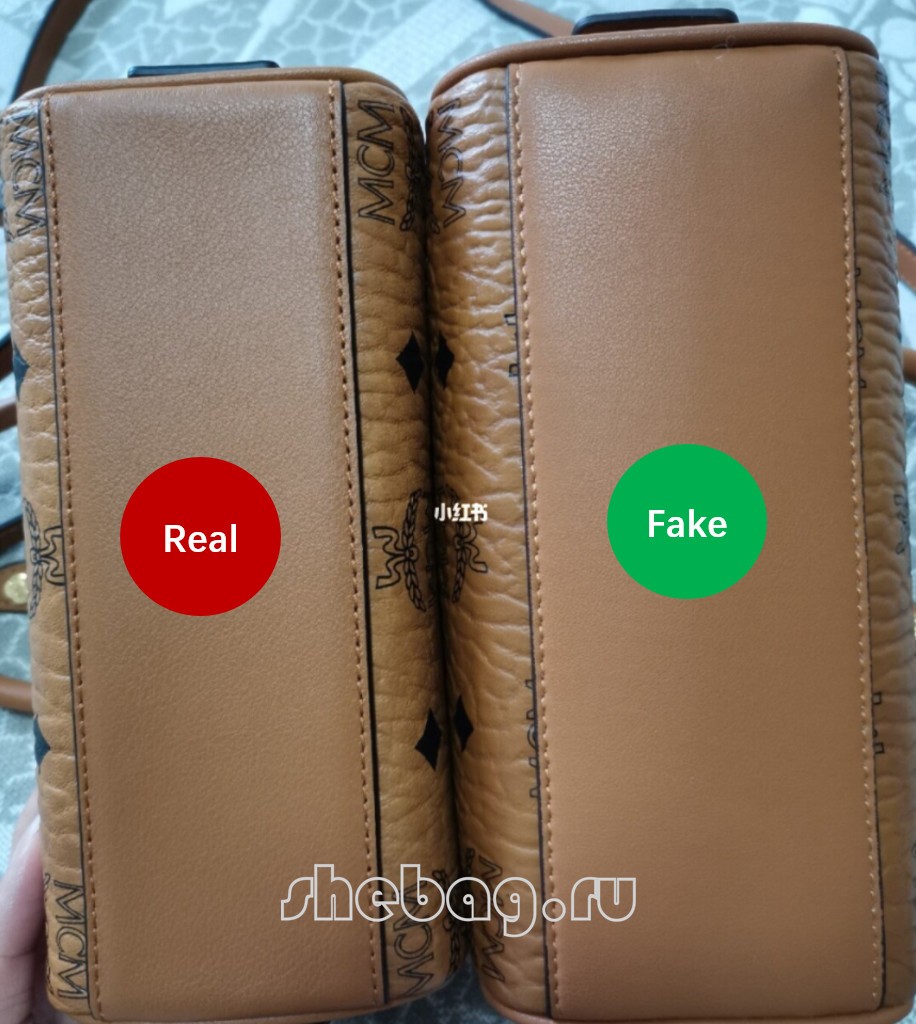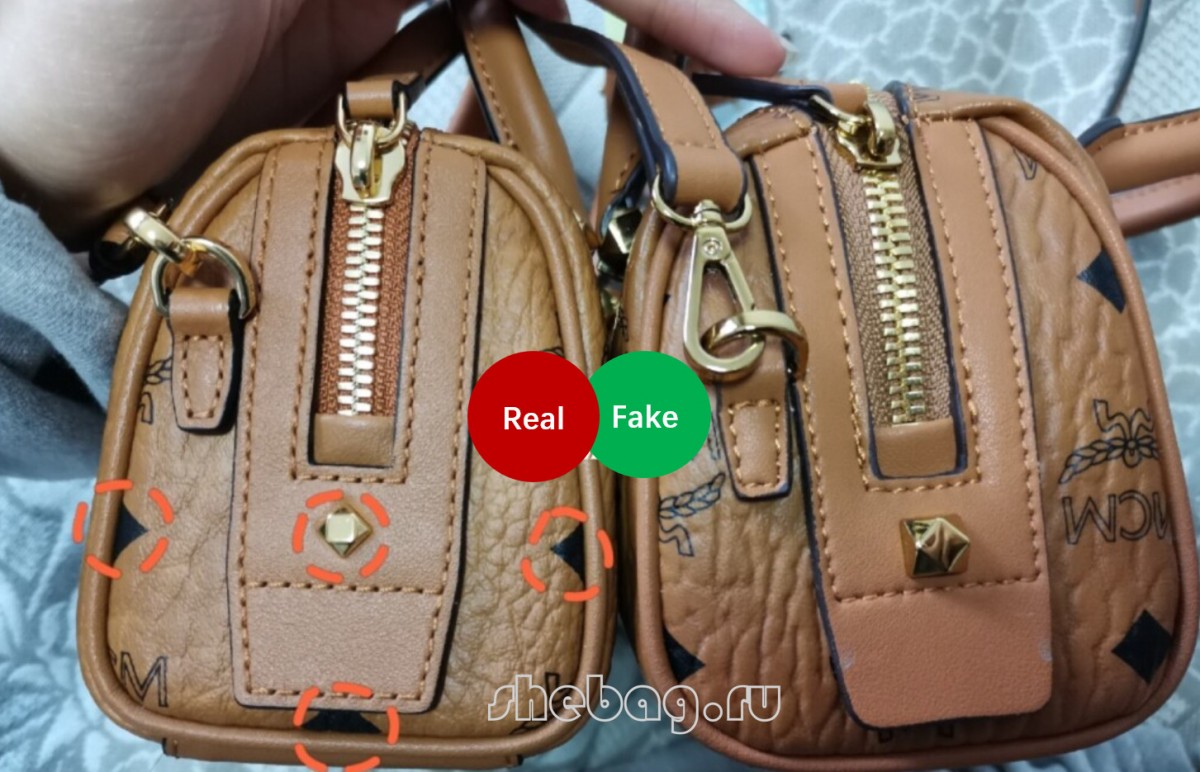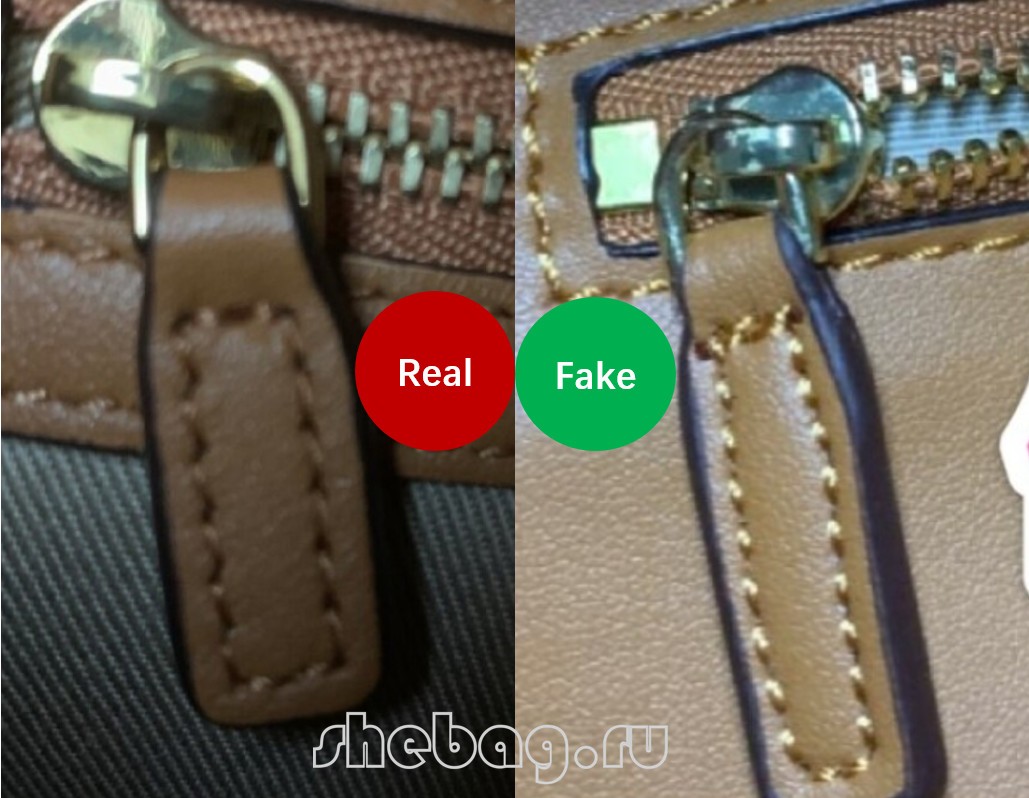 Learn More: All fake designer bags spot lessons with 300 fake vs real photos
How to spot a fake designer bag?(fake vs real photos): Louis Vuitton
How to spot a fake designer bag?(fake vs real photos): Chanel
How to spot a fake designer bag?(fake vs real photos): Gucci
How to spot a fake designer bag?(fake vs real photos): Dior
How to spot a fake designer bag?(fake vs real photos): Hermes
How to spot a fake designer bag?(fake vs real photos): Celine
How to spot a fake designer bag?(fake vs real photos): Fendi
How to spot a fake designer bag?(fake vs real photos): Bottega Veneta
How to spot a fake designer bag?(fake vs real photos photos): Burberry
How to spot a fake designer bag?(fake vs real photos): Goyard
How to spot a fake designer bag?(fake vs real photos): BALENCIAGA
How to spot a fake designer bag?(fake vs real photos): YSL
How to spot a fake designer bag?(fake vs real photos): Loewe
How to spot a fake designer bag?(fake vs real photos): Coach
How to spot a fake designer bag?(fake vs real photos photos): Michael Kors
How to spot a fake designer bag?(fake vs real photos): Prada
How to spot a fake designer bag?(fake vs real photos): MCM
How to spot a fake designer bag?(fake vs real photos): Supreme
How to spot a fake designer bag?(fake vs real photos): Bvlgari