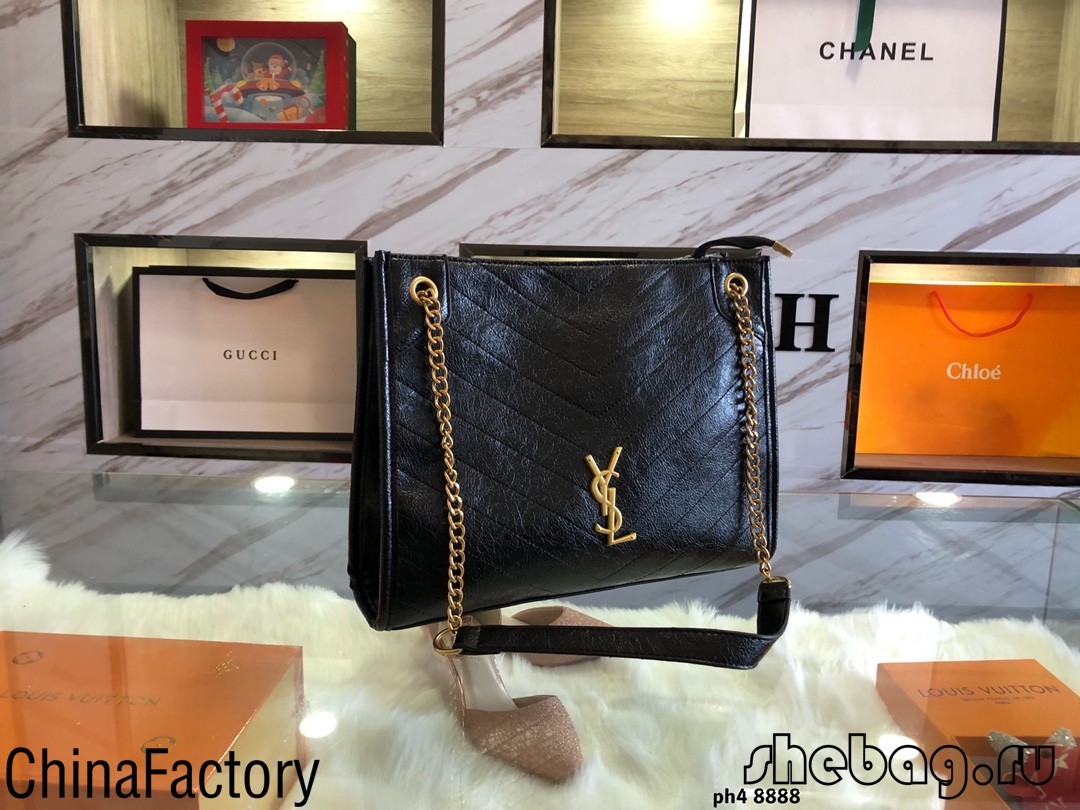 Saint Laurent LE 5 À 7, recently it is popular all the way up! The bag body is wide and metal YSL logo, full of Saint Laurent's cool and dashing! But there are a lot of fake YSL bags, today teach you a few ways to identify the YSL bag.
1 How to spot a fake YSL bag: Small nails
YSL's metal logo has a raised small nail, the genuine LOGO above the nail full and rounded, raised more obvious, in contrast, the fake raised is not as full as the genuine product!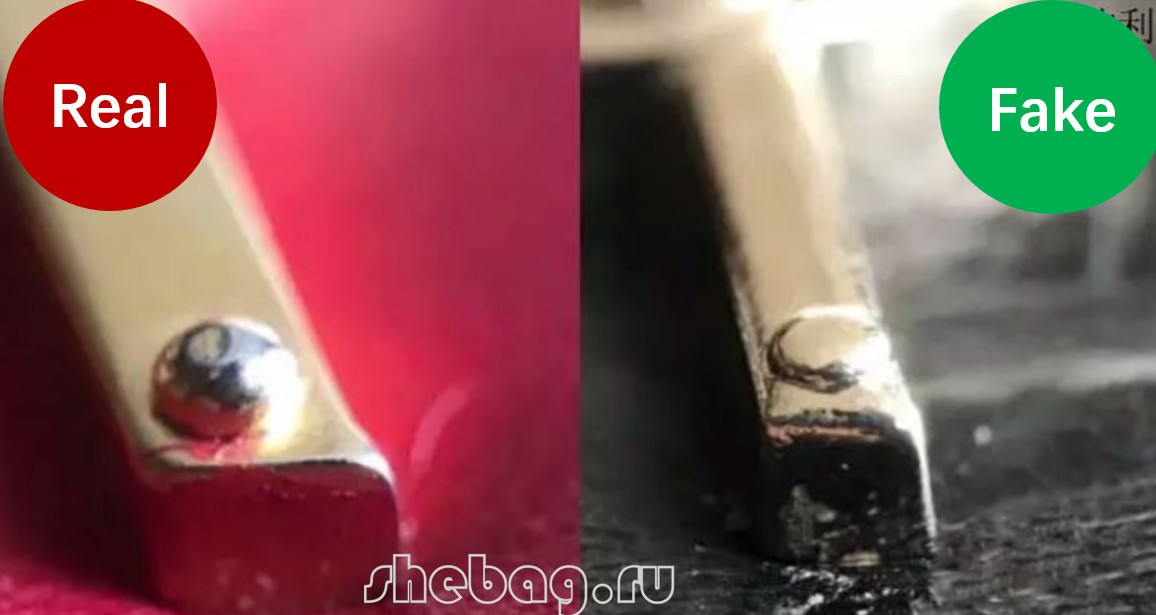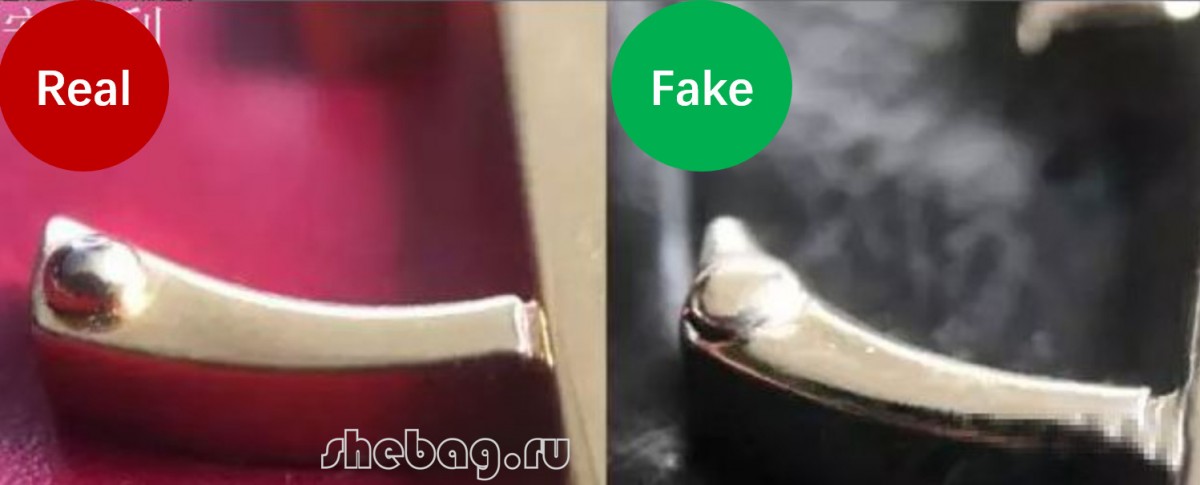 2 How to spot a fake YSL bag: Engraving
Genuine bags have clear lettering and even plating! Fakes are the exact opposite, uneven thickness of the plating, and the font is blurred!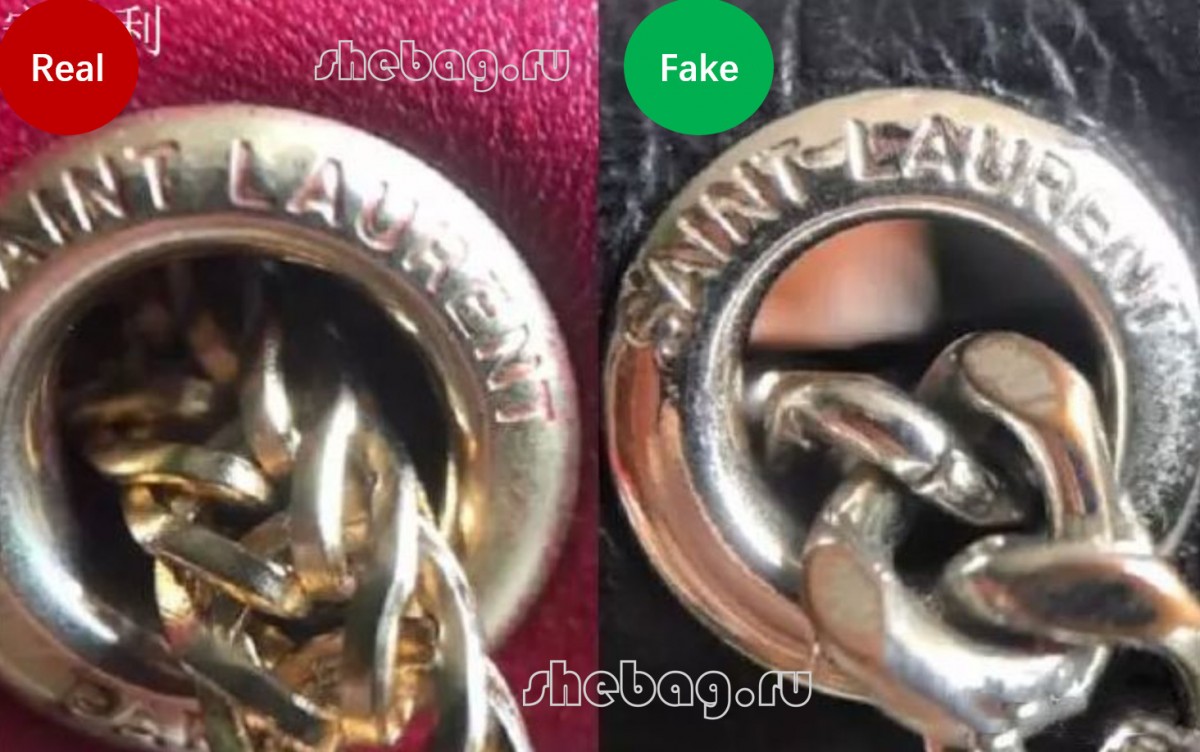 3 How to spot a fake YSL bag: LOGO
Genuine bags in the brand logo in the English letters N and T in Saint is connected! The letter N and T in the brand logo of the counterfeit bag is a certain gap.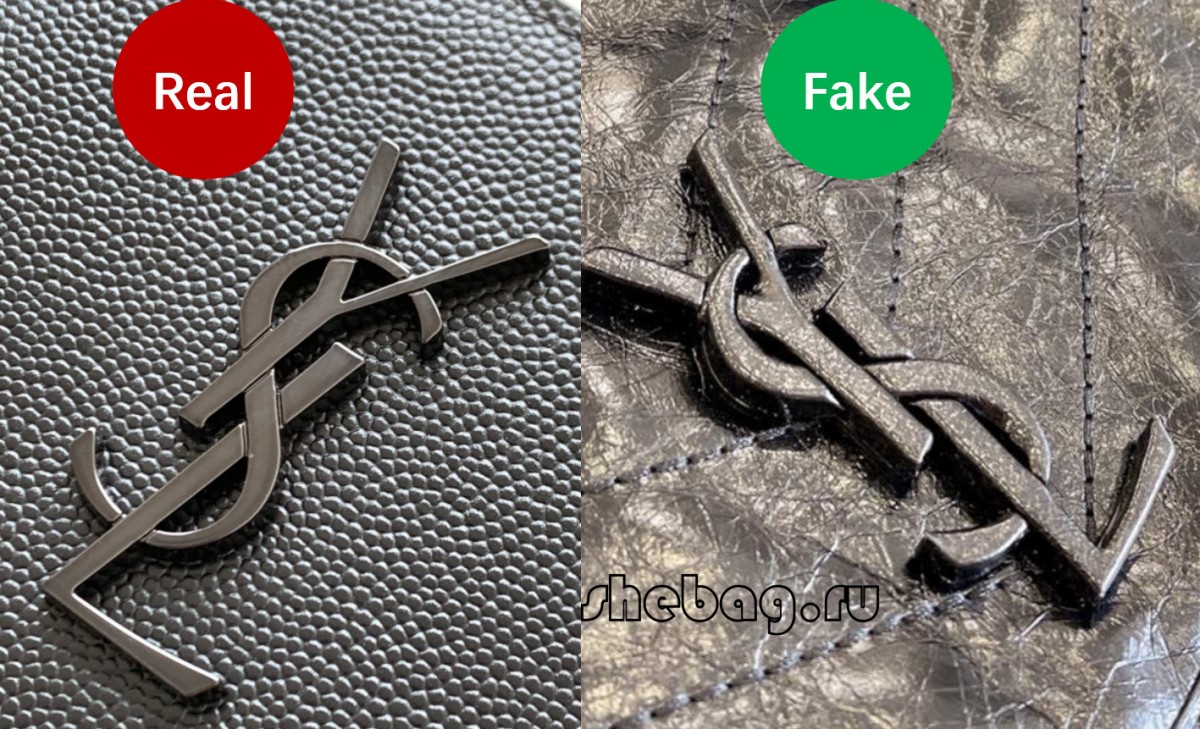 4 How to spot a fake YSL bag: Bolt
YSL has a metal buckle at the shoulder strap position connection, there are two fixed screws on the metal buckle, the genuine screws are hexagonal screws. If your bag is a cross screw, then it is certainly fake!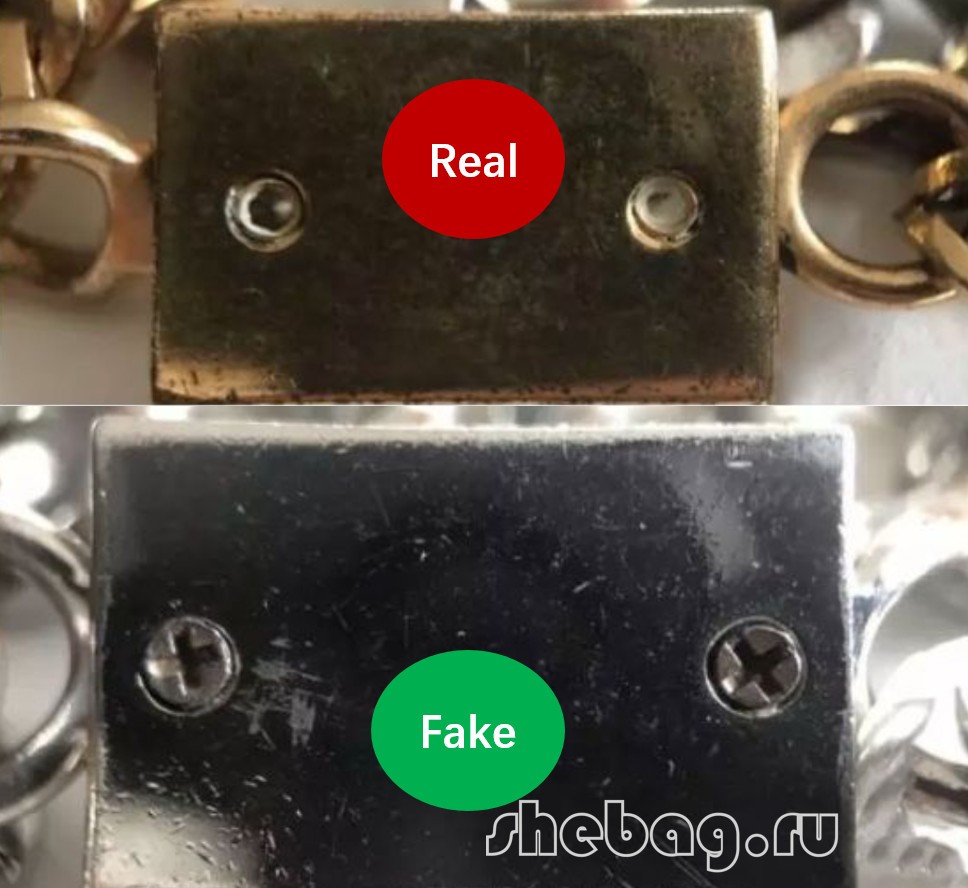 5 How to spot a fake YSL bag: Internal label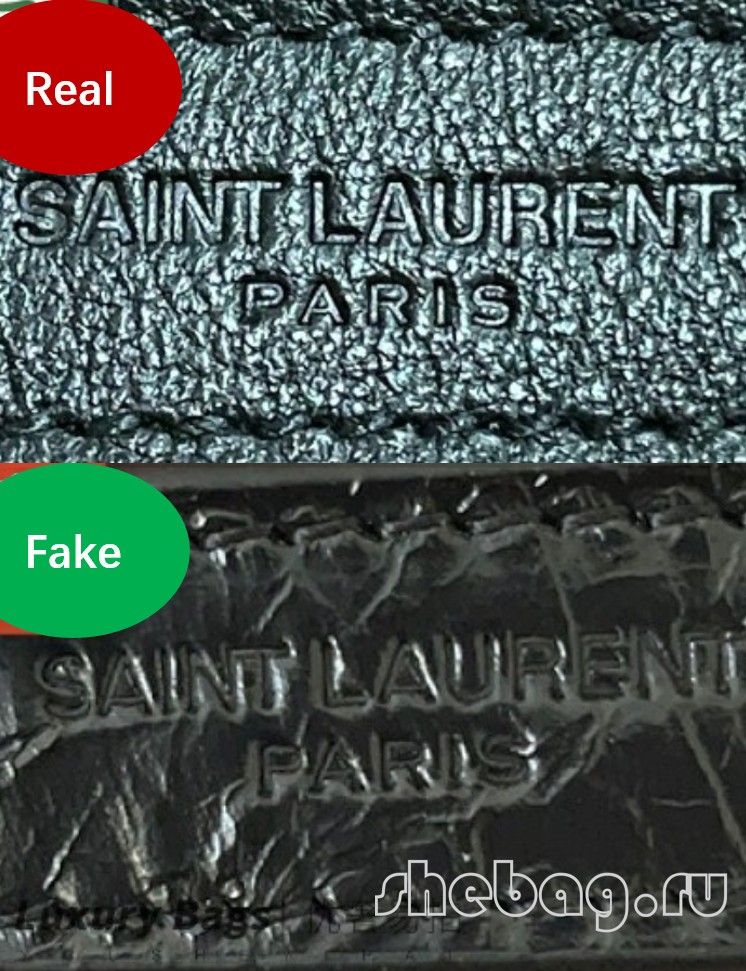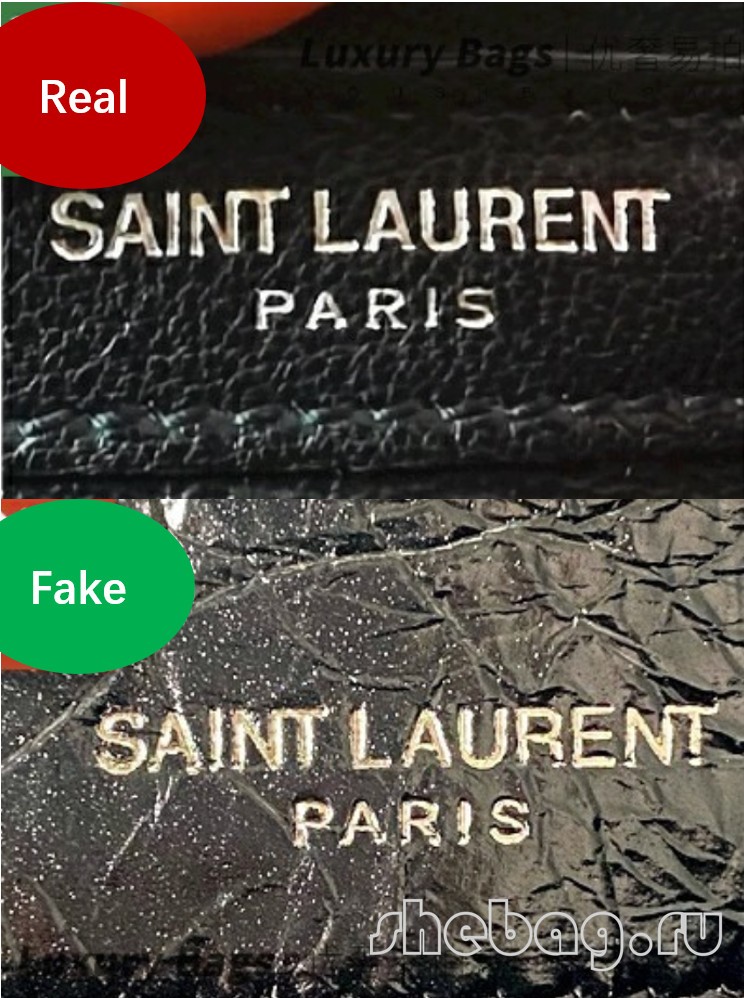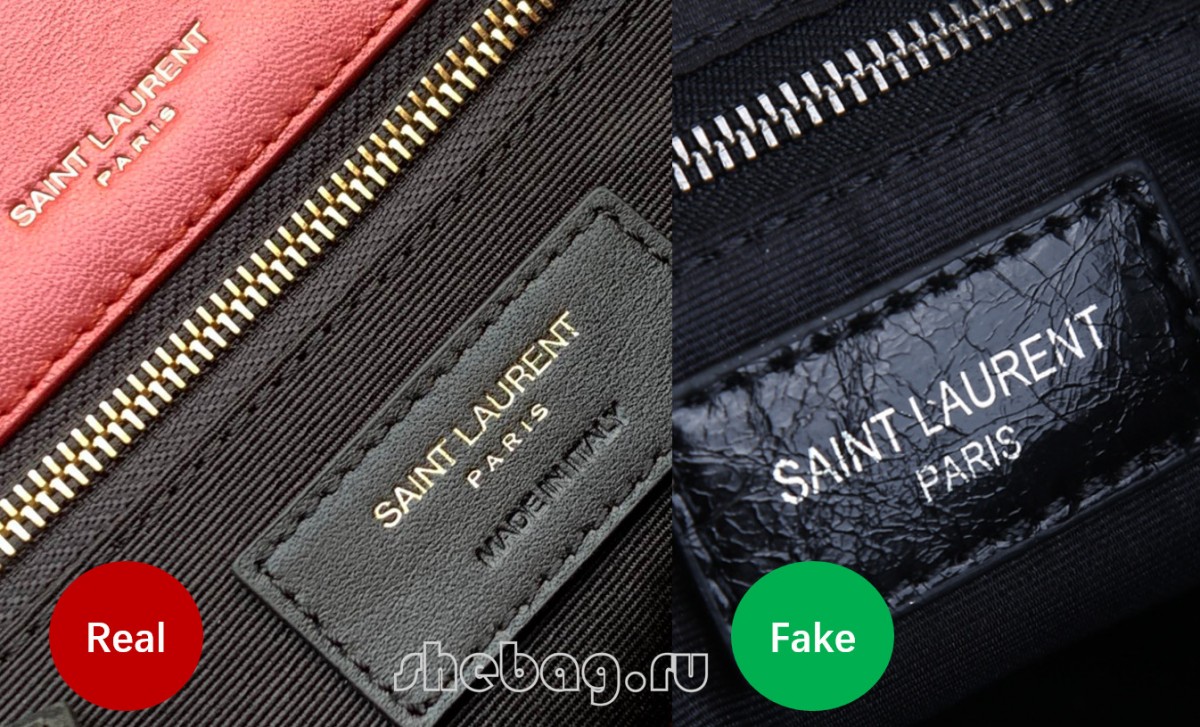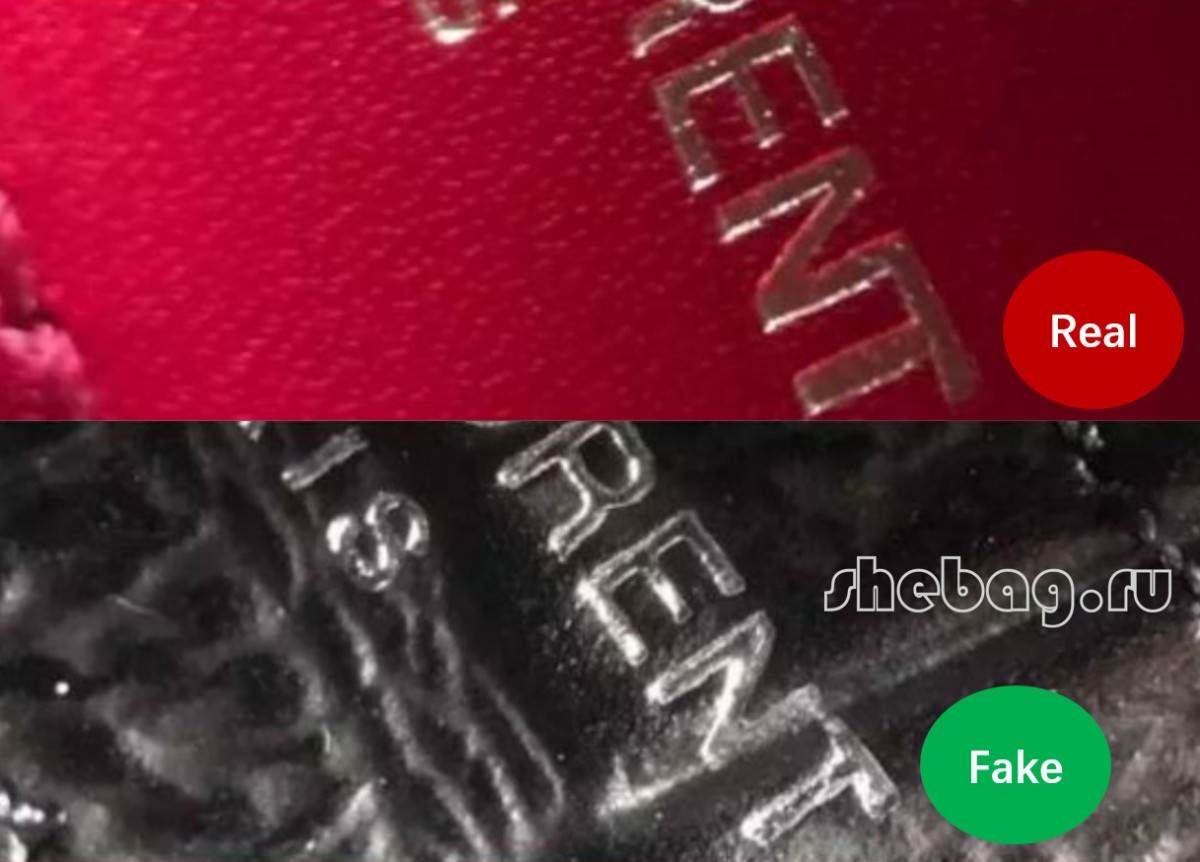 6 How to spot a fake YSL bag: Chains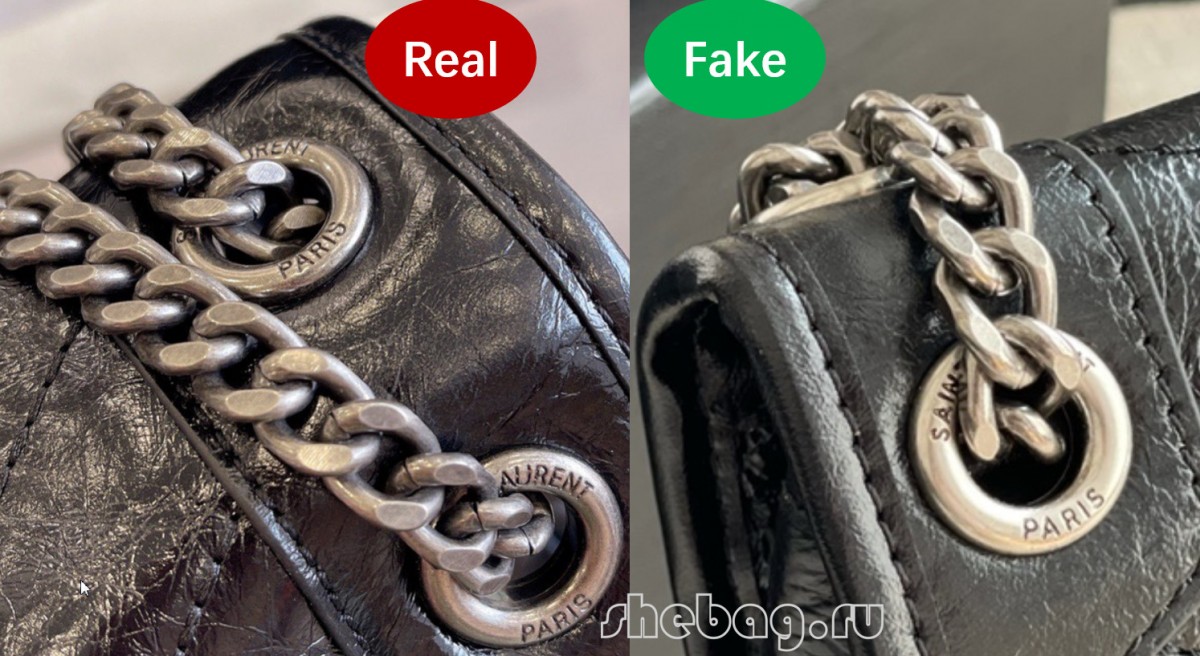 Learn More: All fake designer bags spot lessons with 300 fake vs real photos
How to spot a fake designer bag?(fake vs real photos): Louis Vuitton
How to spot a fake designer bag?(fake vs real photos): Chanel
How to spot a fake designer bag?(fake vs real photos): Gucci
How to spot a fake designer bag?(fake vs real photos): Dior
How to spot a fake designer bag?(fake vs real photos): Hermes
How to spot a fake designer bag?(fake vs real photos): Celine
How to spot a fake designer bag?(fake vs real photos): Fendi
How to spot a fake designer bag?(fake vs real photos): Bottega Veneta
How to spot a fake designer bag?(fake vs real photos photos): Burberry
How to spot a fake designer bag?(fake vs real photos): Goyard
How to spot a fake designer bag?(fake vs real photos): BALENCIAGA
How to spot a fake designer bag?(fake vs real photos): YSL
How to spot a fake designer bag?(fake vs real photos): Loewe
How to spot a fake designer bag?(fake vs real photos): Coach
How to spot a fake designer bag?(fake vs real photos photos): Michael Kors
How to spot a fake designer bag?(fake vs real photos): Prada
How to spot a fake designer bag?(fake vs real photos): MCM
How to spot a fake designer bag?(fake vs real photos): Supreme
How to spot a fake designer bag?(fake vs real photos): Bvlgari