Gucci bags are second only to Louis Vuitton in the number of fake bags, today teach you 4 tips to identify Gucci, so you can become an expert in identification. At the same time, there are a lot of fake vs real photos to help you tell the difference.
First, the surface color and alignment. Genuine leather is delicate, the edge of the package edge alignment is tight, the edge will not have the opportunity to leather edge cocking.
Second, Gucci's logo and zipper hardware details. Genuine Gucci bag regardless of the box, instructions and all the Gucci logo on the bag are the same style, the key point is that the opening of the letters G and C on the leather bag is smaller, the two sides of the letter U is left thick right fine.
Third, the Gucci bag inside and outside the alignment. Genuine Gucci bag of the leather part of the alignment for the twill line, pinhole spacing has been and very neat; package of non-leather parts of the alignment, is a very slight twill line.
Fourth, the GUCCI bag of the internal label. logo embossed composition (remember the form of each letter), pay special attention to the form of the registered trademark R letters, the gap between the letters consistent, neatly arranged, Made in Italy overall letters small.
1 How to spot a fake Gucci bag: Tiger head metal buckle
The most important thing is to look at the double tiger head metal buckle! You can identify the real thing at a glance! Tiger head buckle as a symbol of the god of wine bag, its details are many fakes are difficult to overcome. Some of the senior fakes of the tiger's head to do has been very realistic, but in the details of the tiger's eye and other parts, there are still broken. Genuine tiger's eye is clear and sharp, the eye of the fake tiger's eye is incomplete, the pupil is small and the eye socket is blurred. In addition, the genuine wine God package of the tiger's head metal buckle is very solid, normal use will not have the feeling of loose.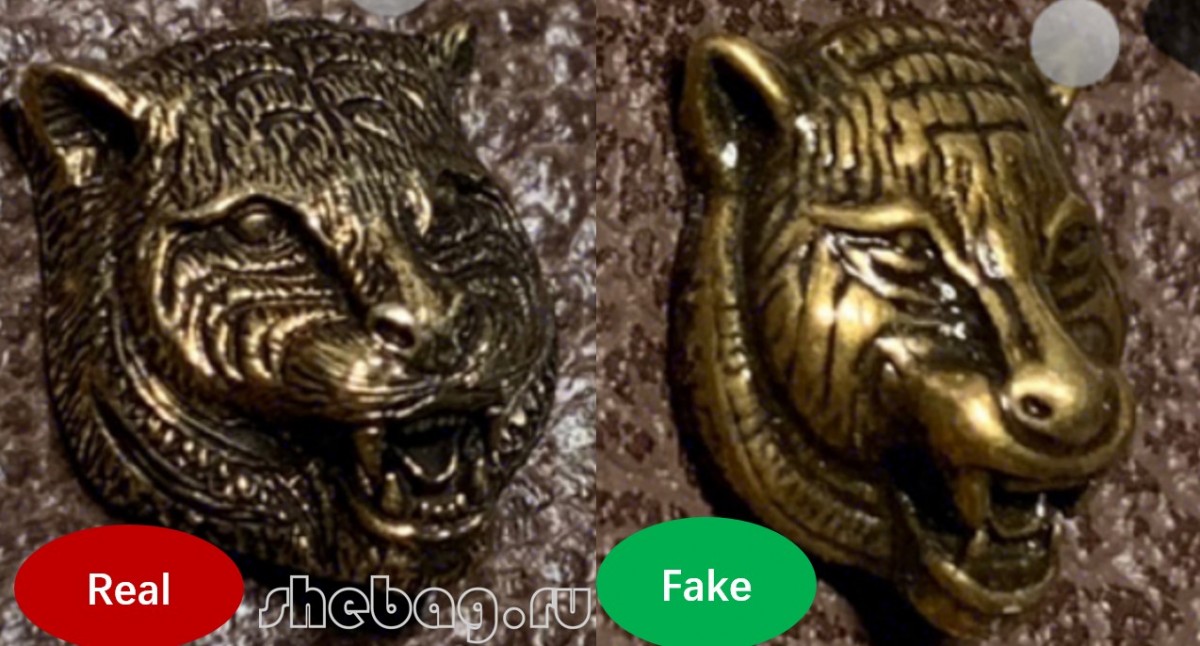 2 How to spot a fake Gucci bag: Internal label
GUCCI bag inner label is sewn separately inside the bag, using leather material, some styles of bag inner label only steel print. The genuine bag's inner label is made of genuine leather and is very clear and delicate.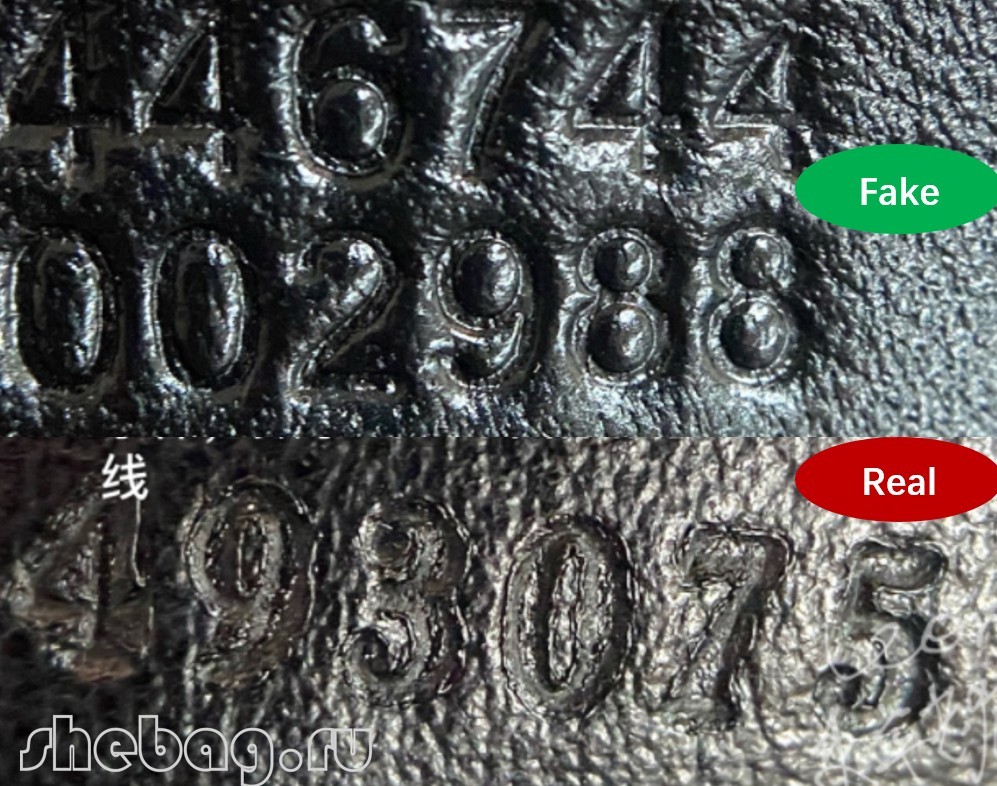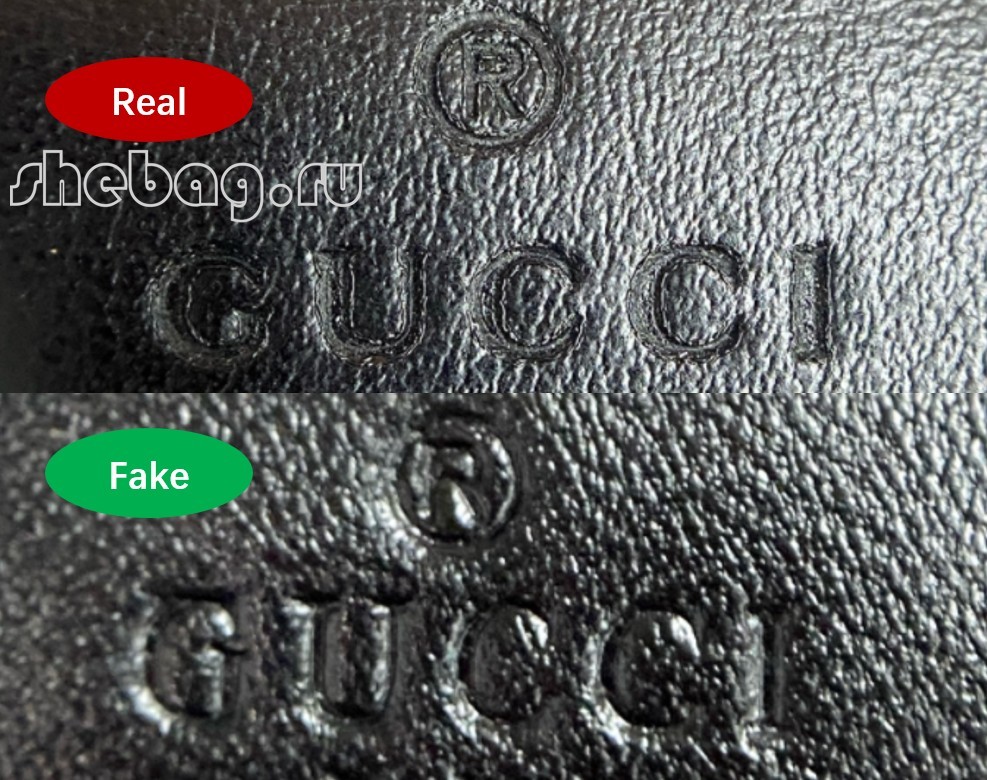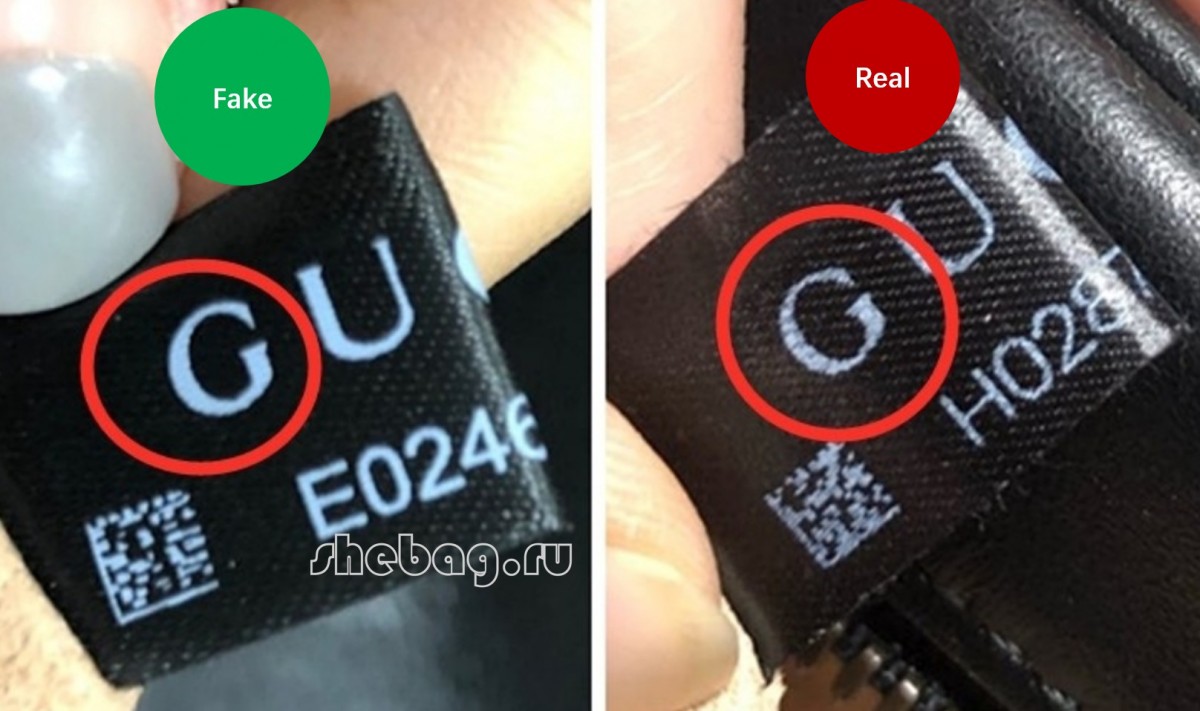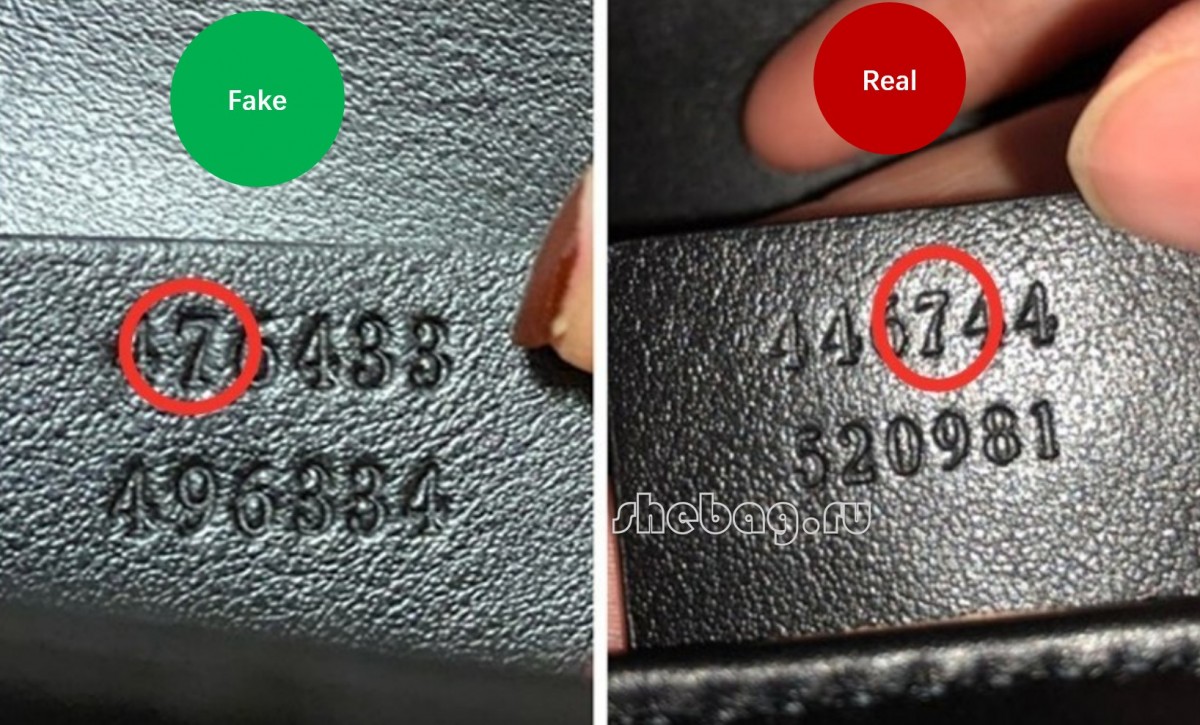 3 How to spot a fake Gucci bag: Fabric
4 How to spot a fake Gucci bag: Hardware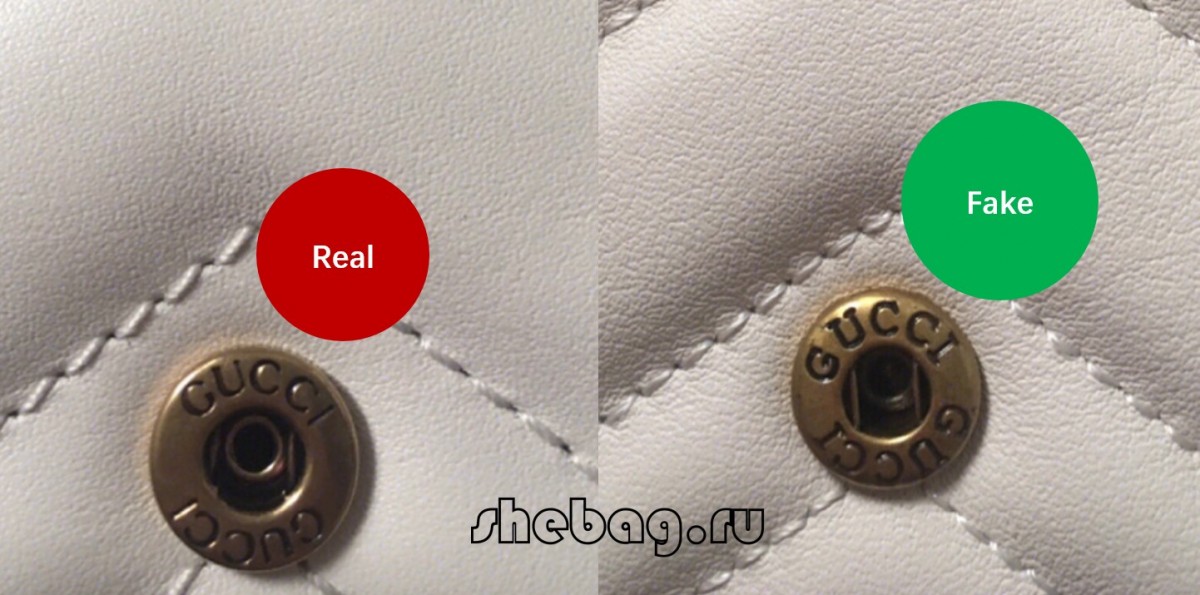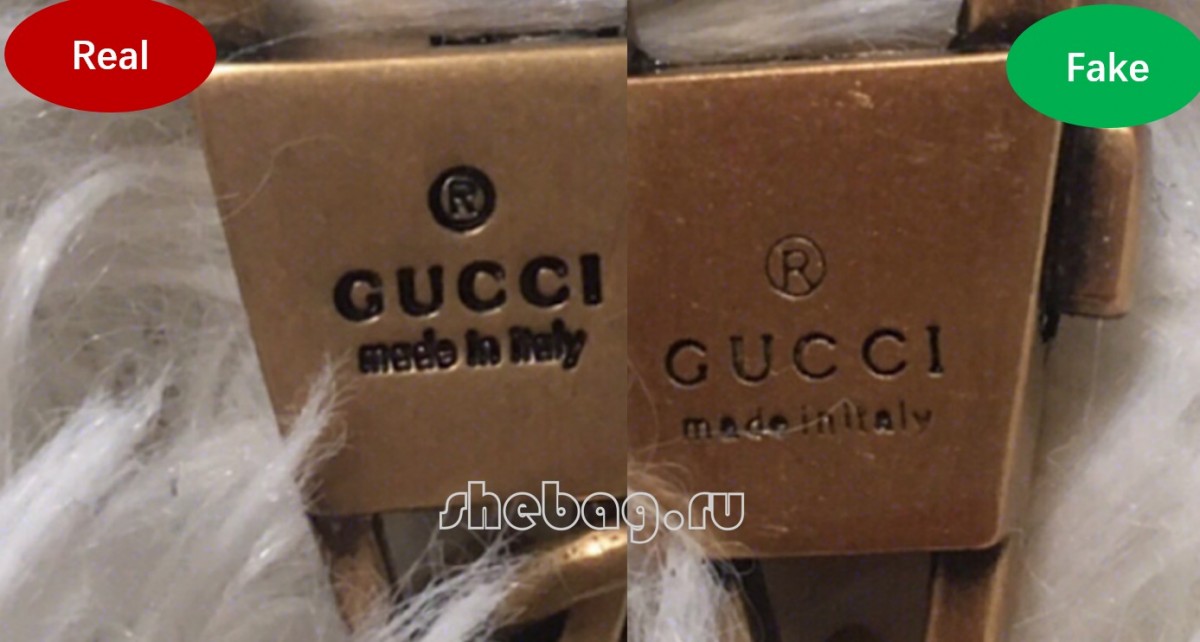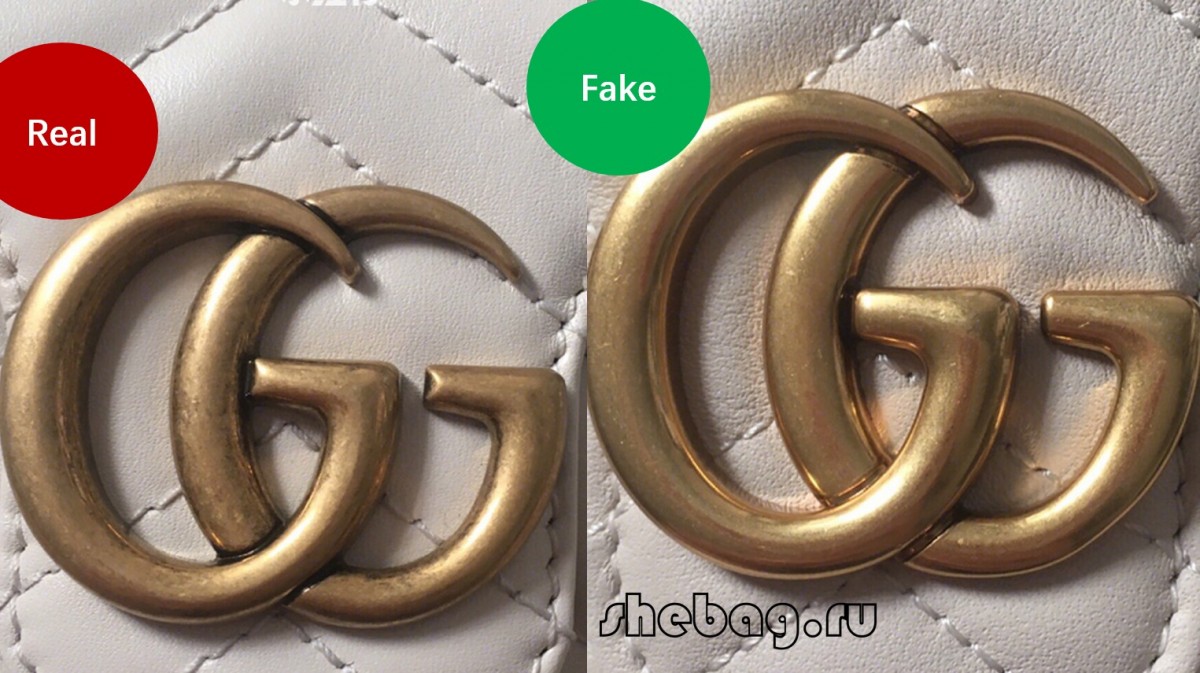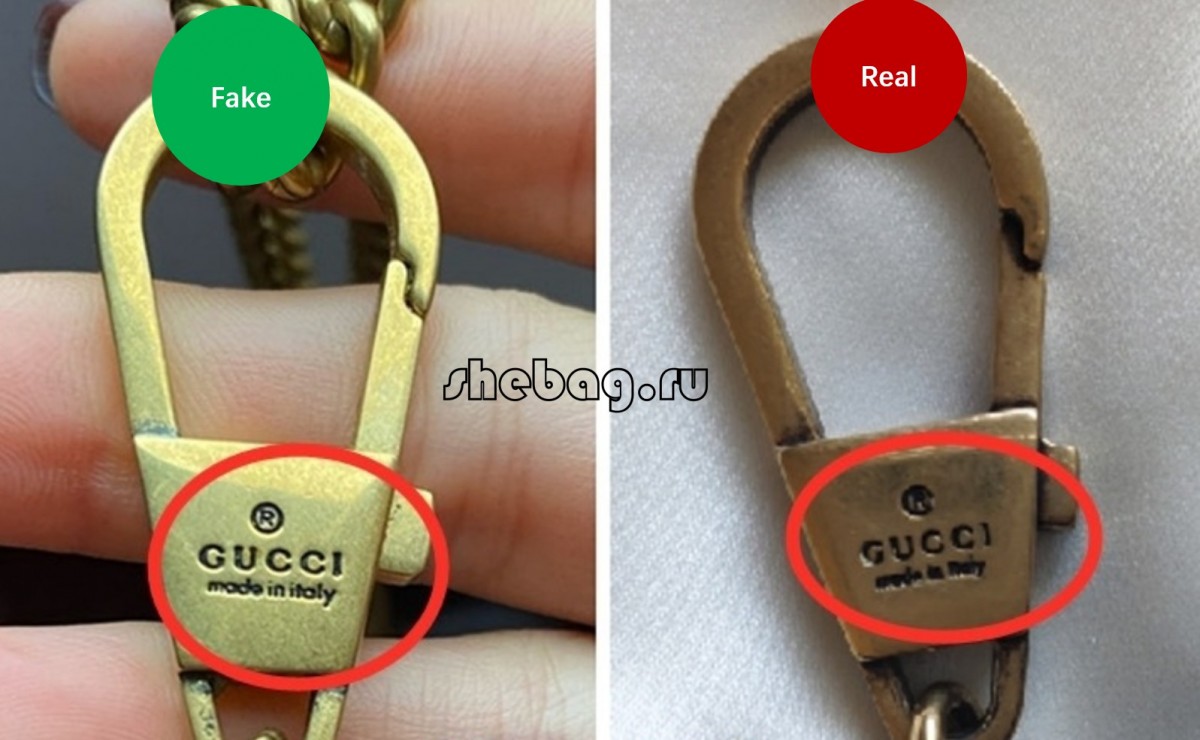 Learn More: All fake designer bags spot lessons with 300 fake vs real photos
How to spot a fake designer bag?(fake vs real photos): Louis Vuitton
How to spot a fake designer bag?(fake vs real photos): Chanel
How to spot a fake designer bag?(fake vs real photos): Gucci
How to spot a fake designer bag?(fake vs real photos): Dior
How to spot a fake designer bag?(fake vs real photos): Hermes
How to spot a fake designer bag?(fake vs real photos): Celine
How to spot a fake designer bag?(fake vs real photos): Fendi
How to spot a fake designer bag?(fake vs real photos): Bottega Veneta
How to spot a fake designer bag?(fake vs real photos photos): Burberry
How to spot a fake designer bag?(fake vs real photos): Goyard
How to spot a fake designer bag?(fake vs real photos): BALENCIAGA
How to spot a fake designer bag?(fake vs real photos): YSL
How to spot a fake designer bag?(fake vs real photos): Loewe
How to spot a fake designer bag?(fake vs real photos): Coach
How to spot a fake designer bag?(fake vs real photos photos): Michael Kors
How to spot a fake designer bag?(fake vs real photos): Prada
How to spot a fake designer bag?(fake vs real photos): MCM
How to spot a fake designer bag?(fake vs real photos): Supreme
How to spot a fake designer bag?(fake vs real photos): Bvlgari