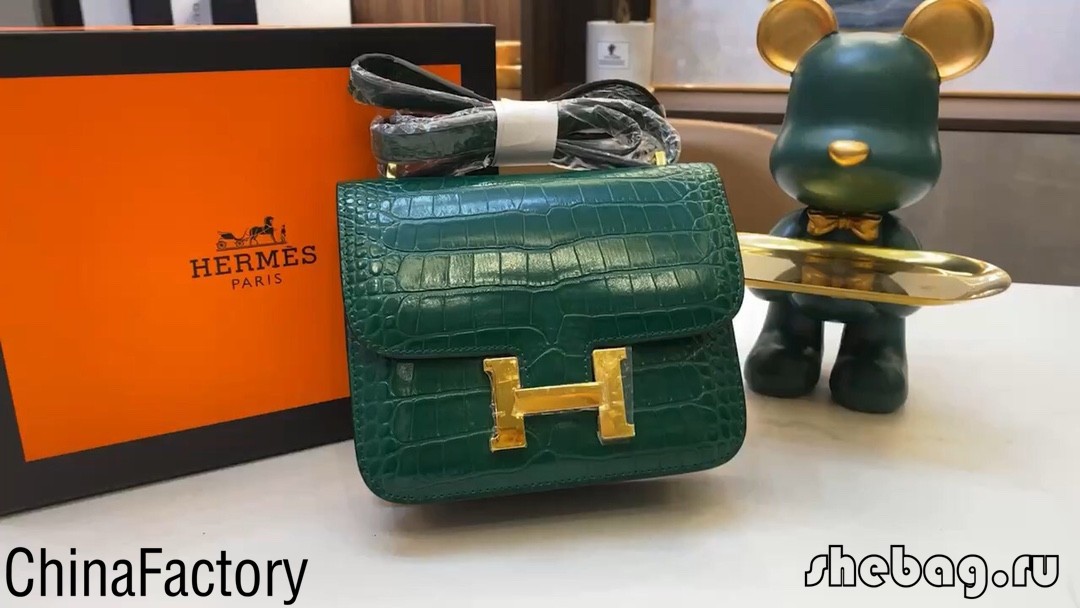 First of all, from the Hermes bag bag type to distinguish between real and fake Genuine bag type has a sense of sagging, the body is relatively calm, touch the leather with your hands, feel very smooth, the surface is flat grain clear. Hermes bags are specially treated and have a non-leather light fragrance. It is absolutely impossible to be copied out. The fake bag is stiff and unnatural, and it is obvious that there is a grainy feeling when you touch it with your hands, and you will find it very rough when you observe it with a magnifying glass, and it may be accompanied by a chemical smell.
The actual Hermes bag hardware is also very easy to distinguish Hermes bags from the real place, Hermes metal parts are made by the military grade factory, because the material is very strict and delicate, so the general factory is very difficult to imitate out. The genuine metal color is thick and flat, the engraving is clear and the whole metal is very three-dimensional. Fake bags with a magnifying glass observation, the overall color of the metal parts yellowish bright, the surface is not flat, engraved rough deeper, the overall metal looks very rigid no texture.
Third, from Hermes bags engraving distinction between real and fake Open the bag we can clearly see the engraving, genuine engraving overall flat font clear, fake bags have obvious sunken font is also very fuzzy. Hermes dust bag on the LOGO printing clear, counterfeit dust bag is printed fuzzy or defective.
Fourth, from Hermes bags alignment to distinguish between real and fake A bag's alignment will be able to see the basic merits of a factory. The genuine bag's pinholes are neat and subtle, the alignment are oblique lines, and flat and solid slightly concave, fake bags pinholes are larger and irregular at the edges, the alignment is a mix of straight and oblique lines, and floating on the surface is not so tight.
Fifth, from the belt slot comparison to distinguish the real from the fake Genuine inner surface is smooth Genuine mold and process requirements are very high, fake goods have seams are not smooth enough.
1 How to spot a fake Hermes bag: Rivets
Hermes bags on the buckle is generally four metal rivets. Turn over to see we can find that the genuine four rivets connected is a regular rectangle, fake rivets crooked like a trapezoid.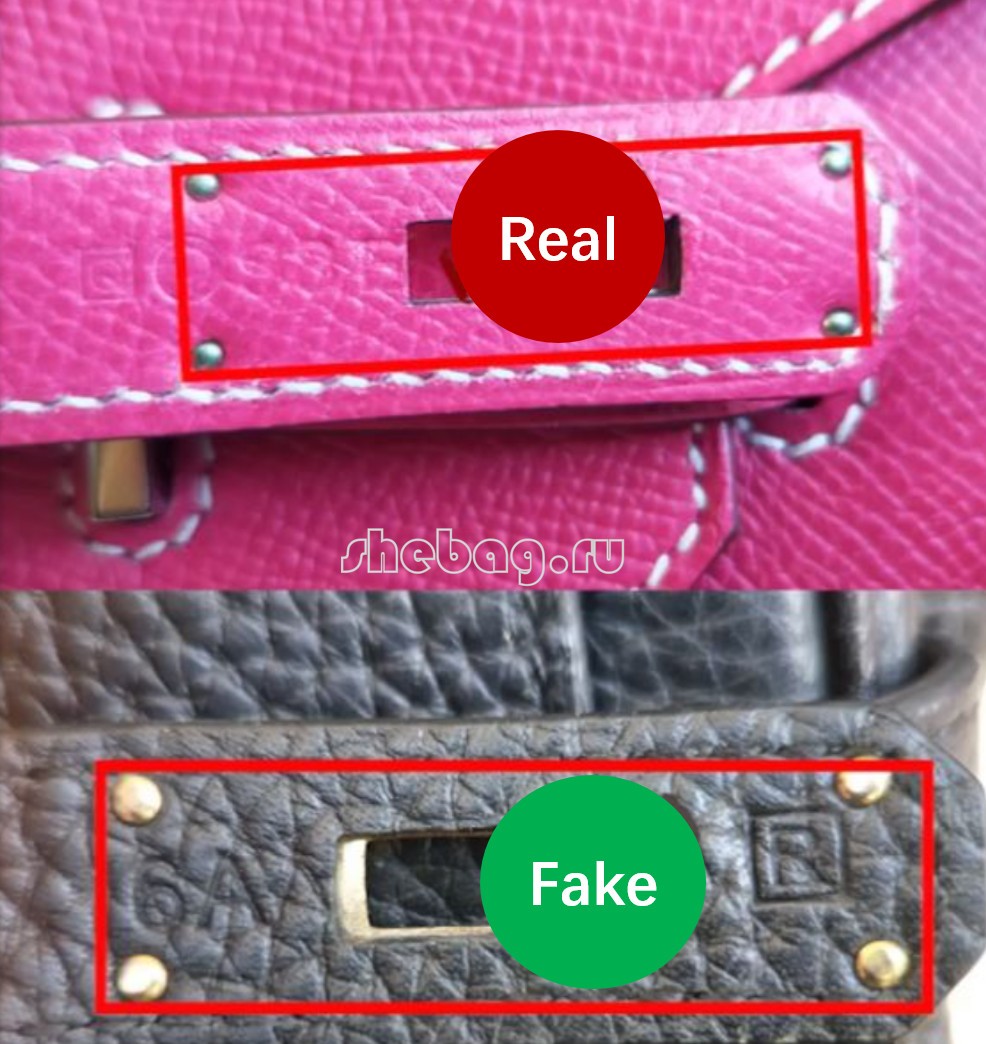 2 How to spot a fake Hermes bag: Stitch
Hermes advocates the artisan spirit, each bag is made by the top French craftsmen stitch by stitch, so we can clearly see every stitch of Hermes alignment.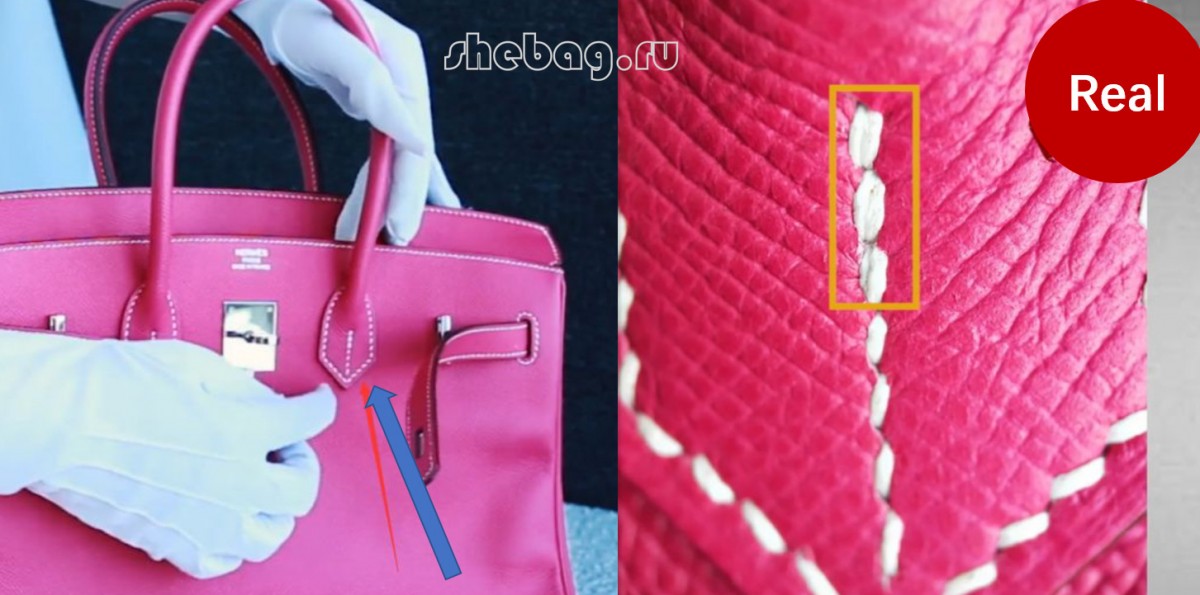 3 How to spot a fake Hermes bag: Iron Absorbers
Genuine Hermes Bags hardware is made of a special alloy, and there is absolutely no suction to magnets.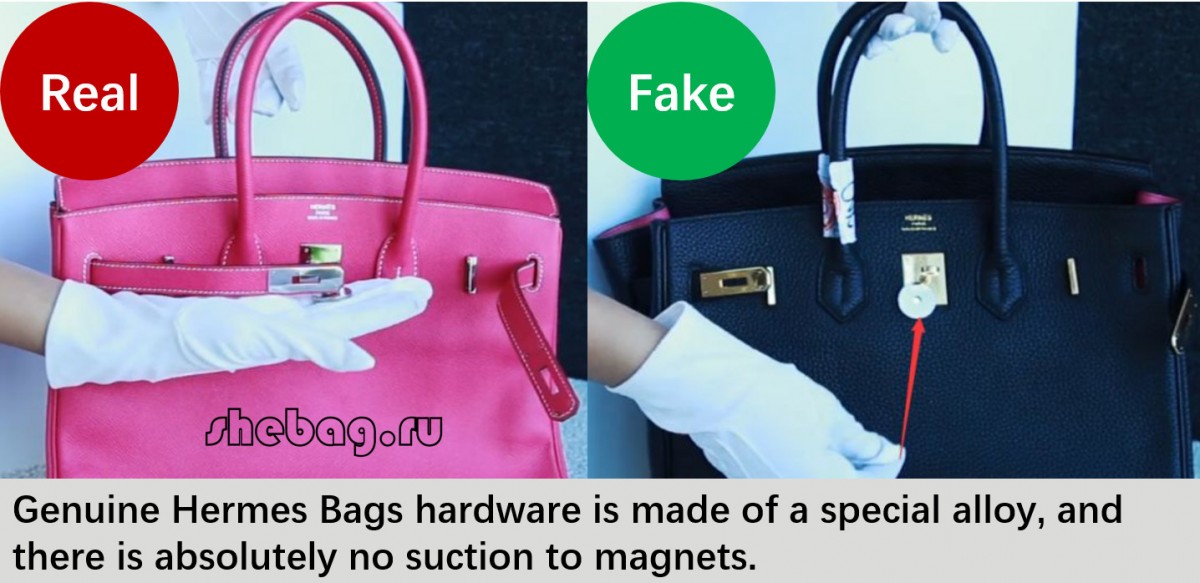 4 How to spot a fake Hermes bag: Hardware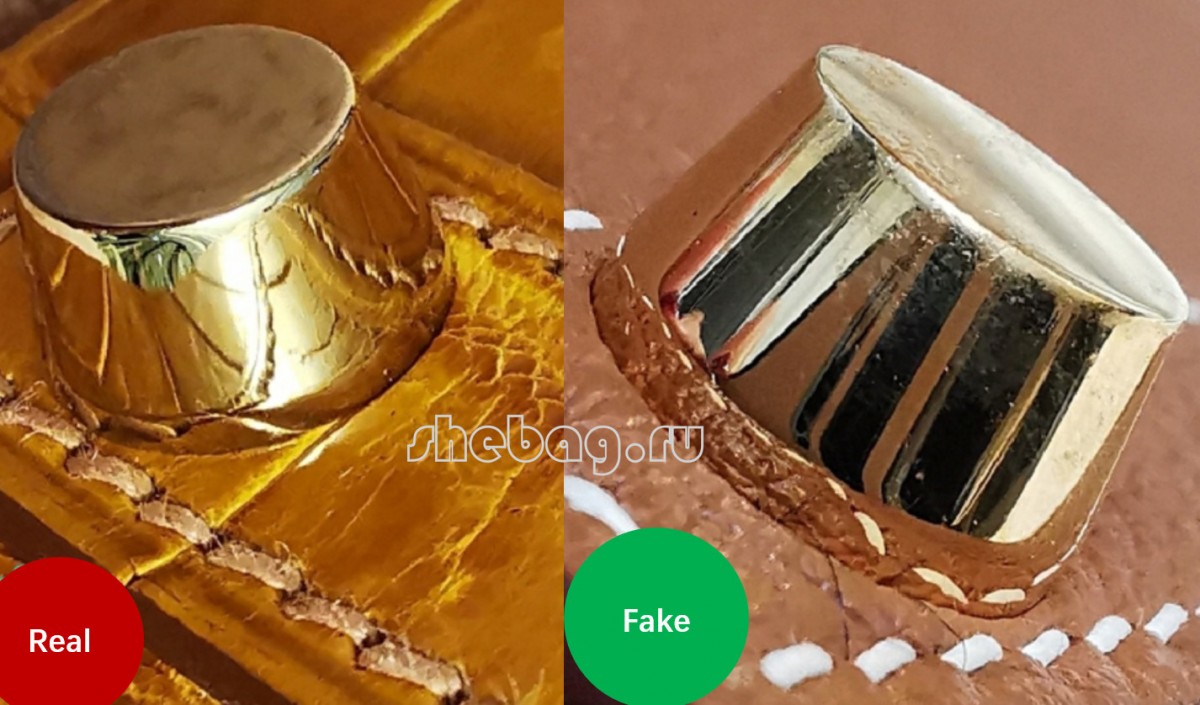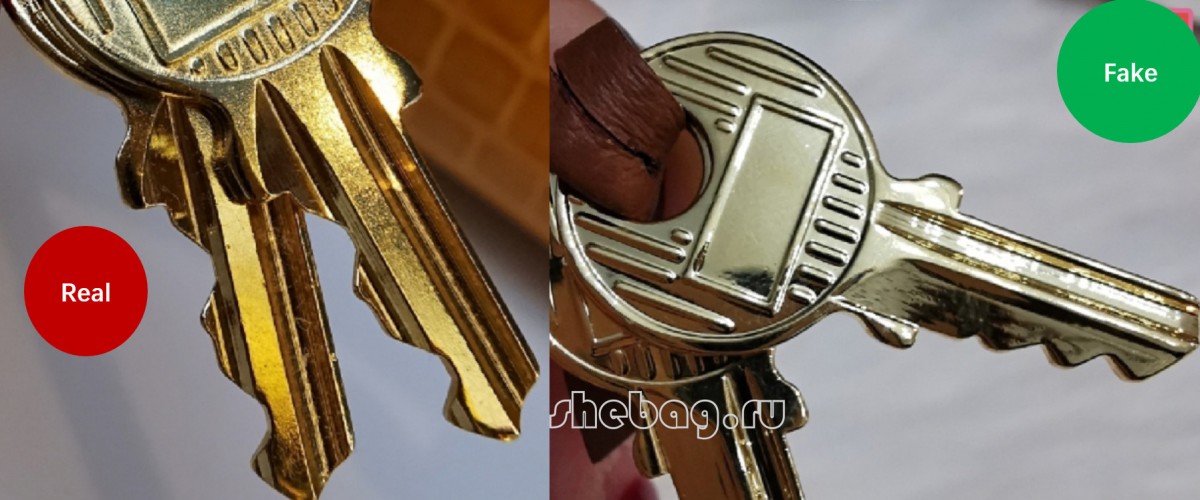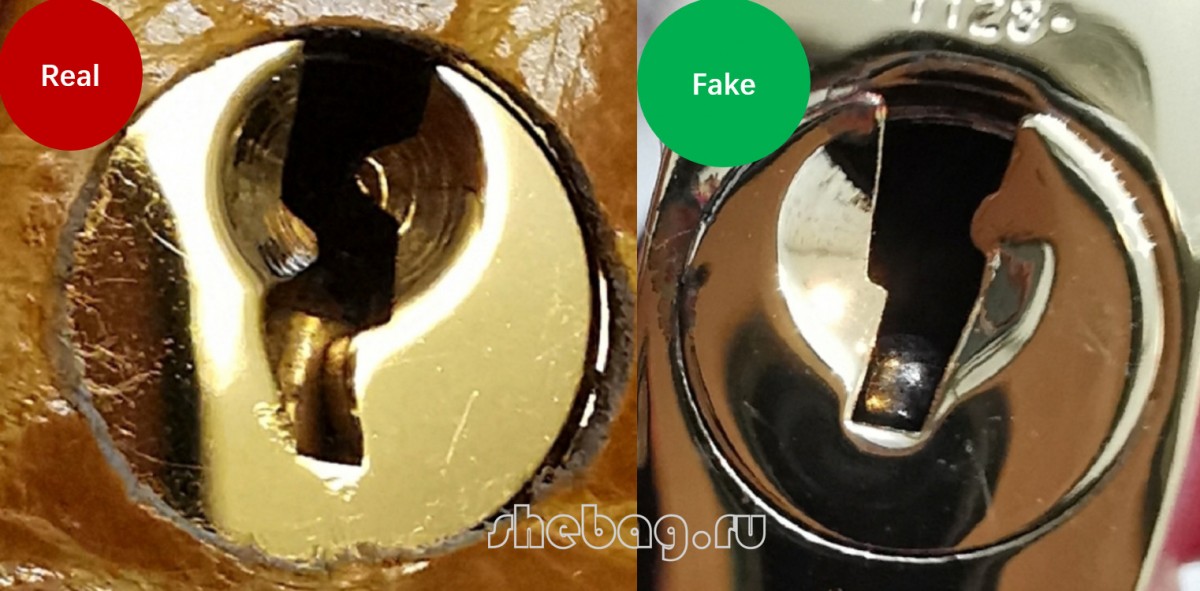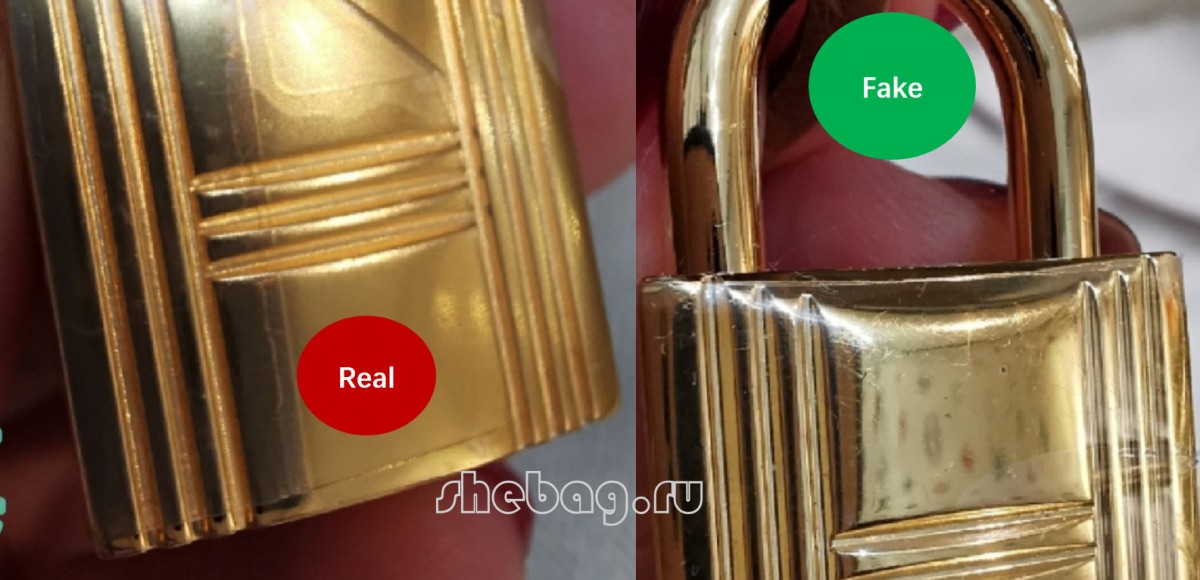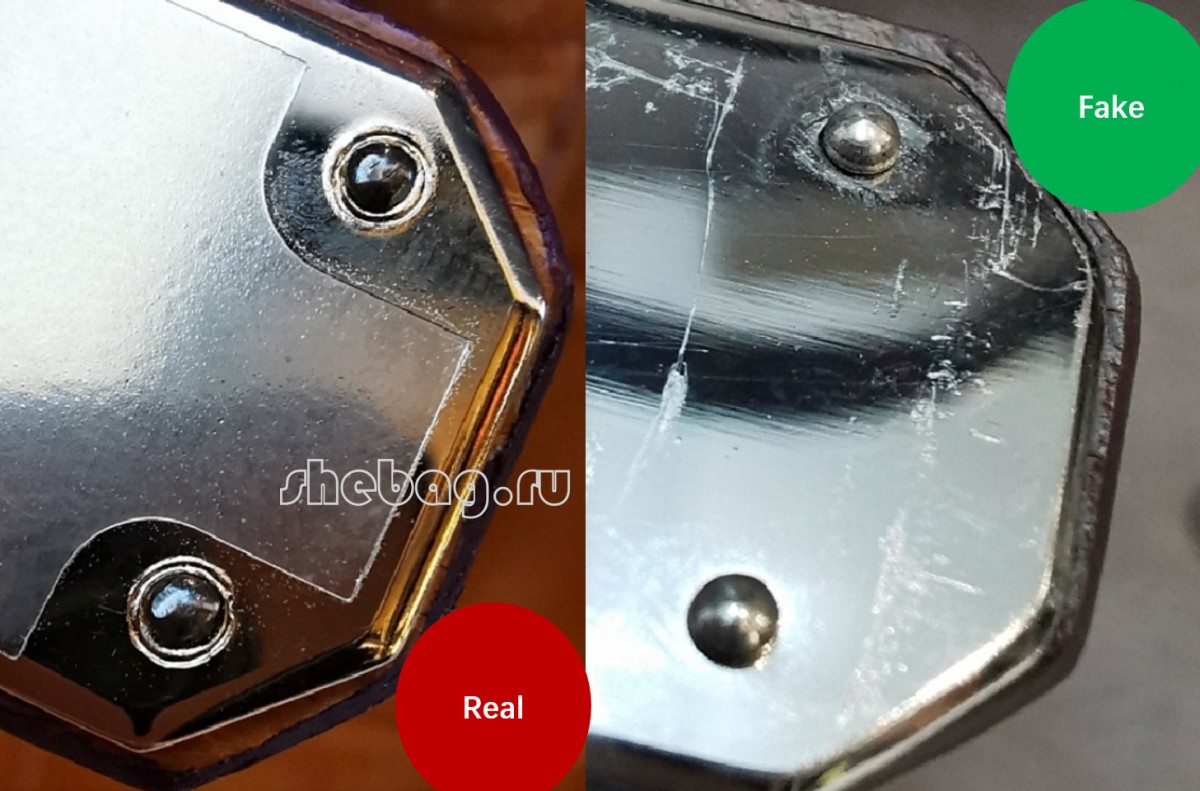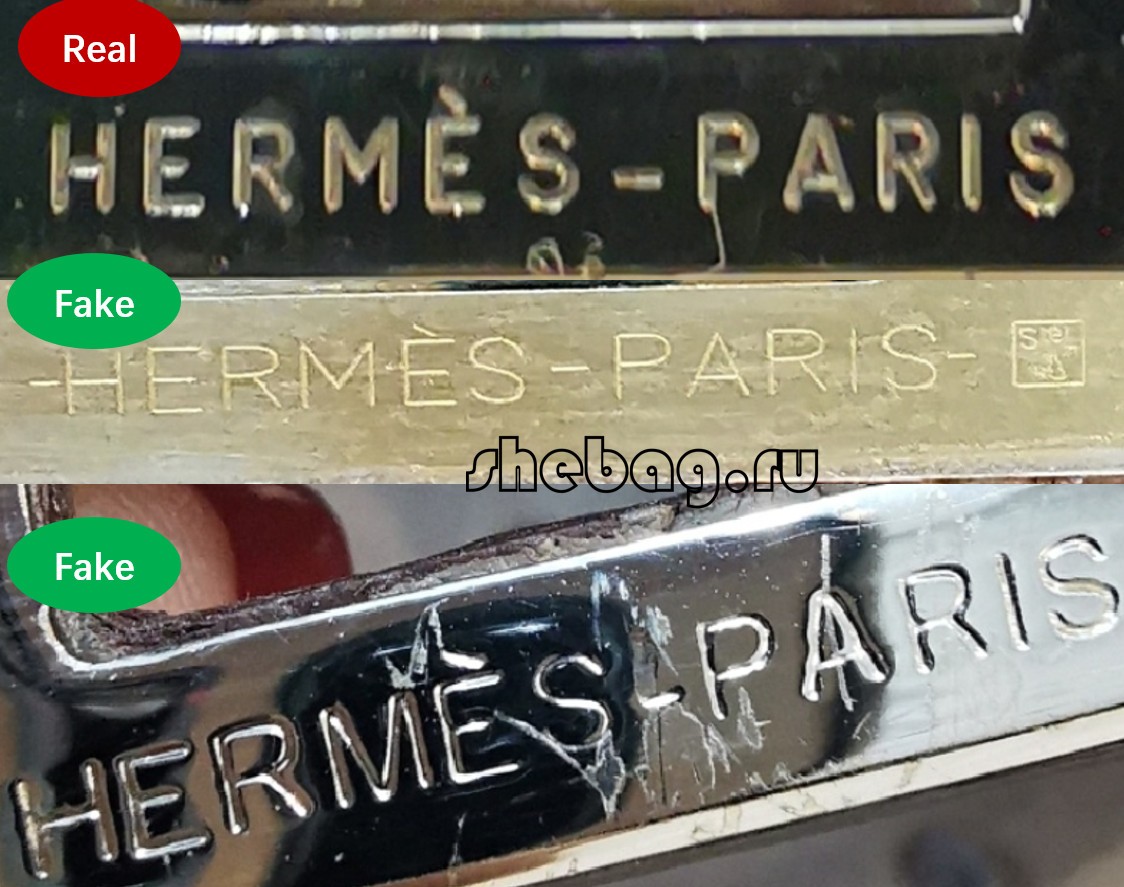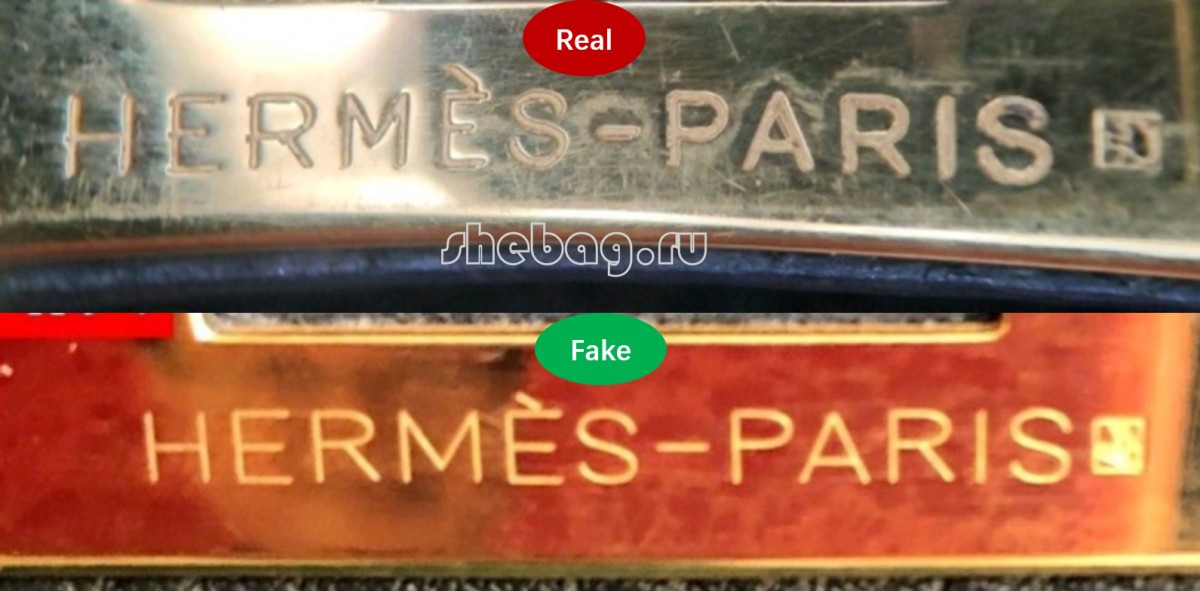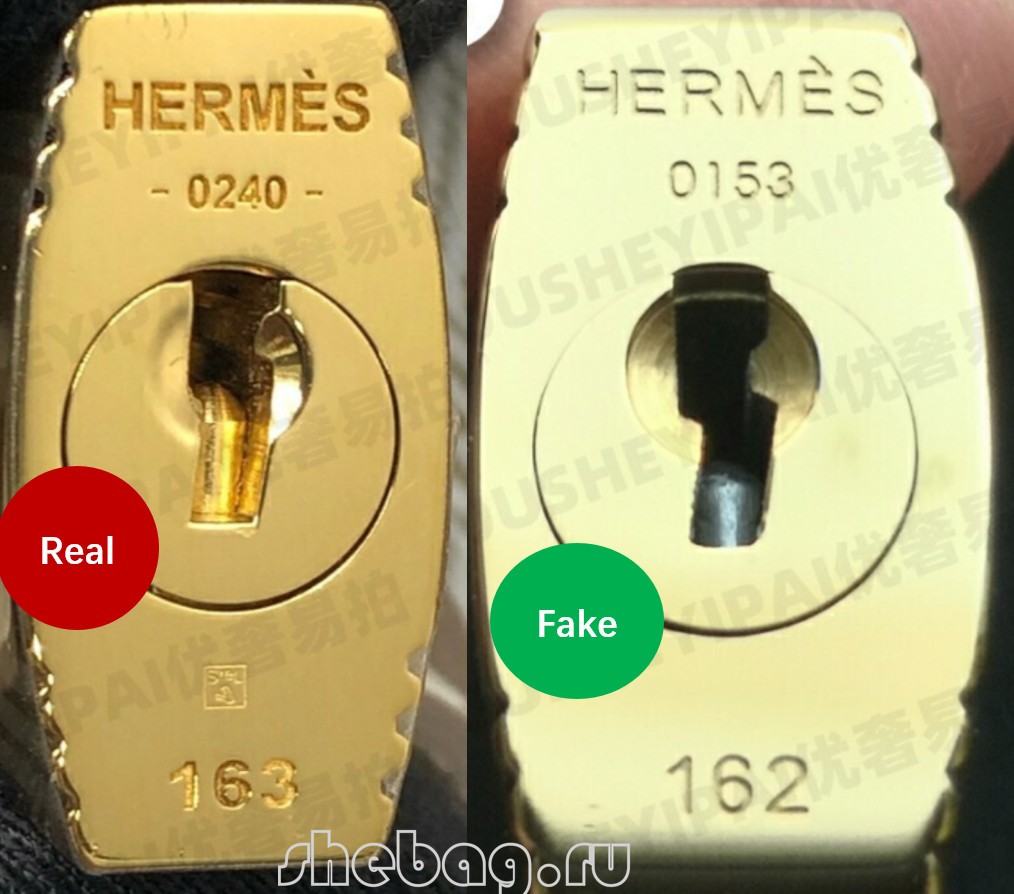 5 How to spot a fake Hermes bag: Bottom nail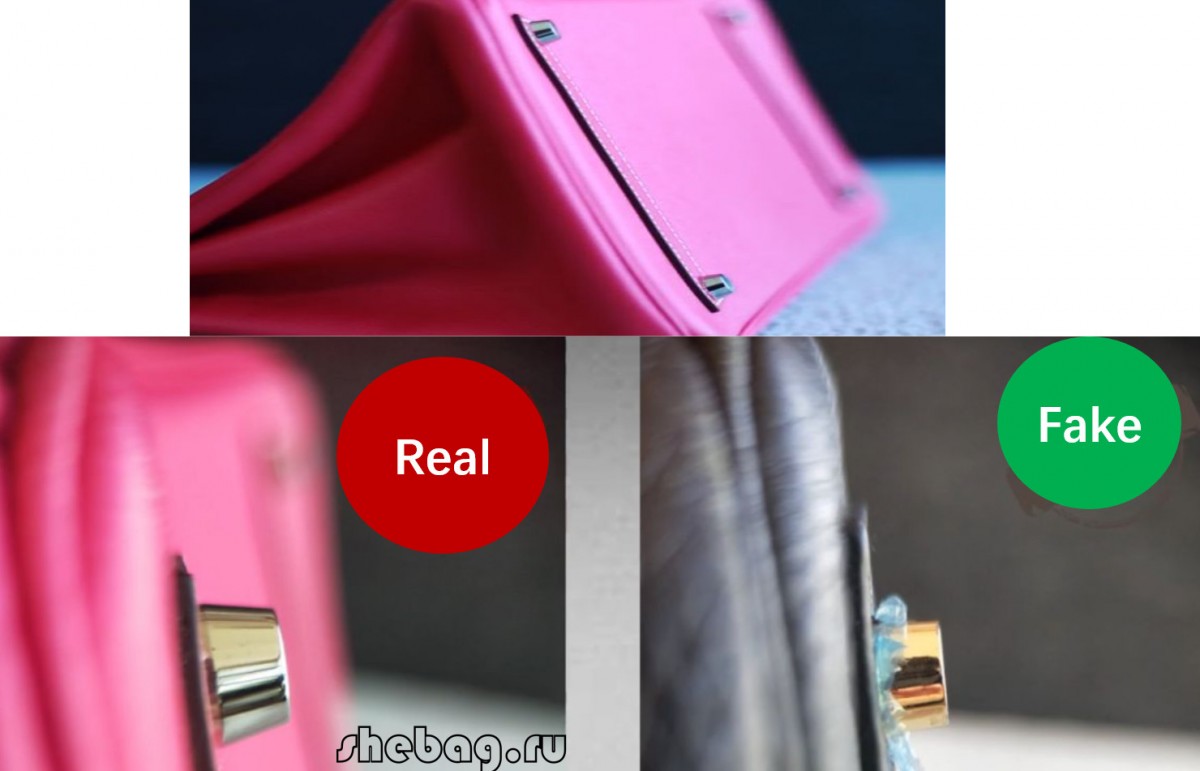 6 How to spot a fake Hermes bag: Logo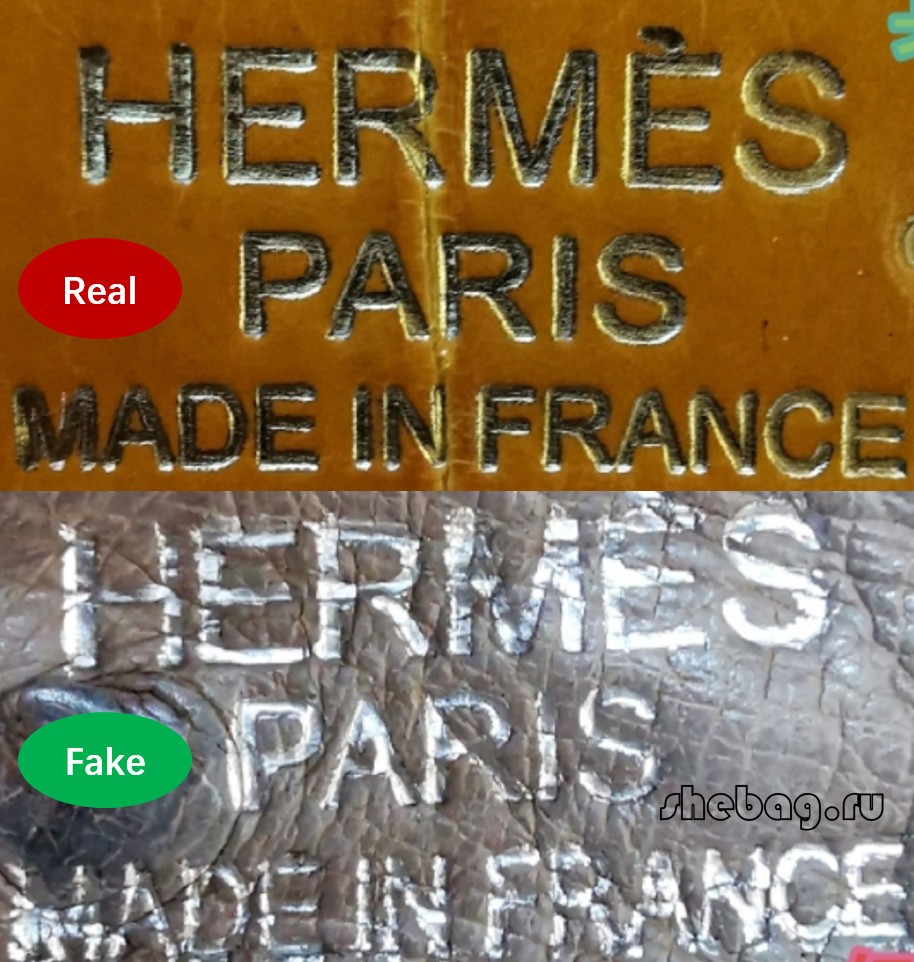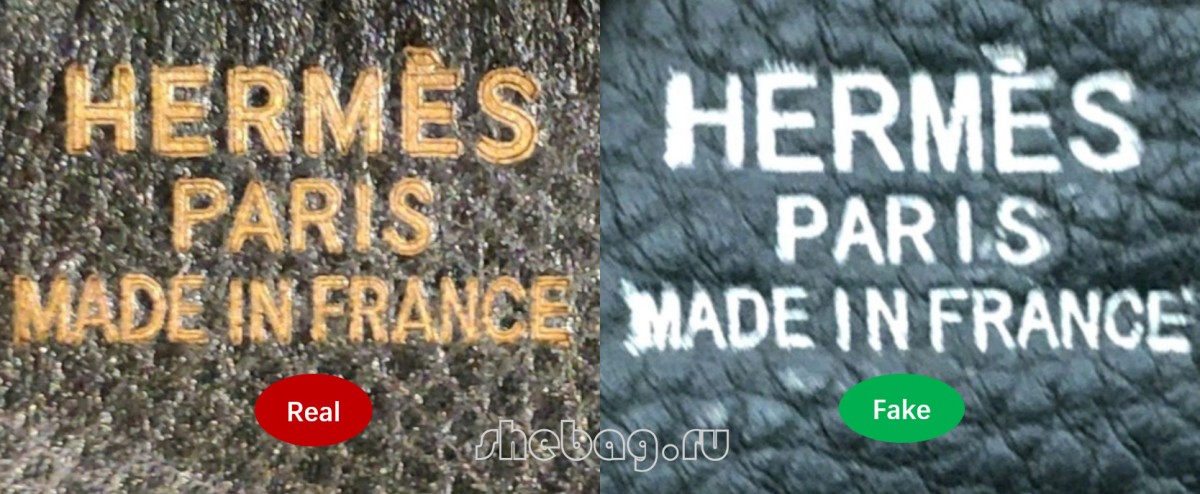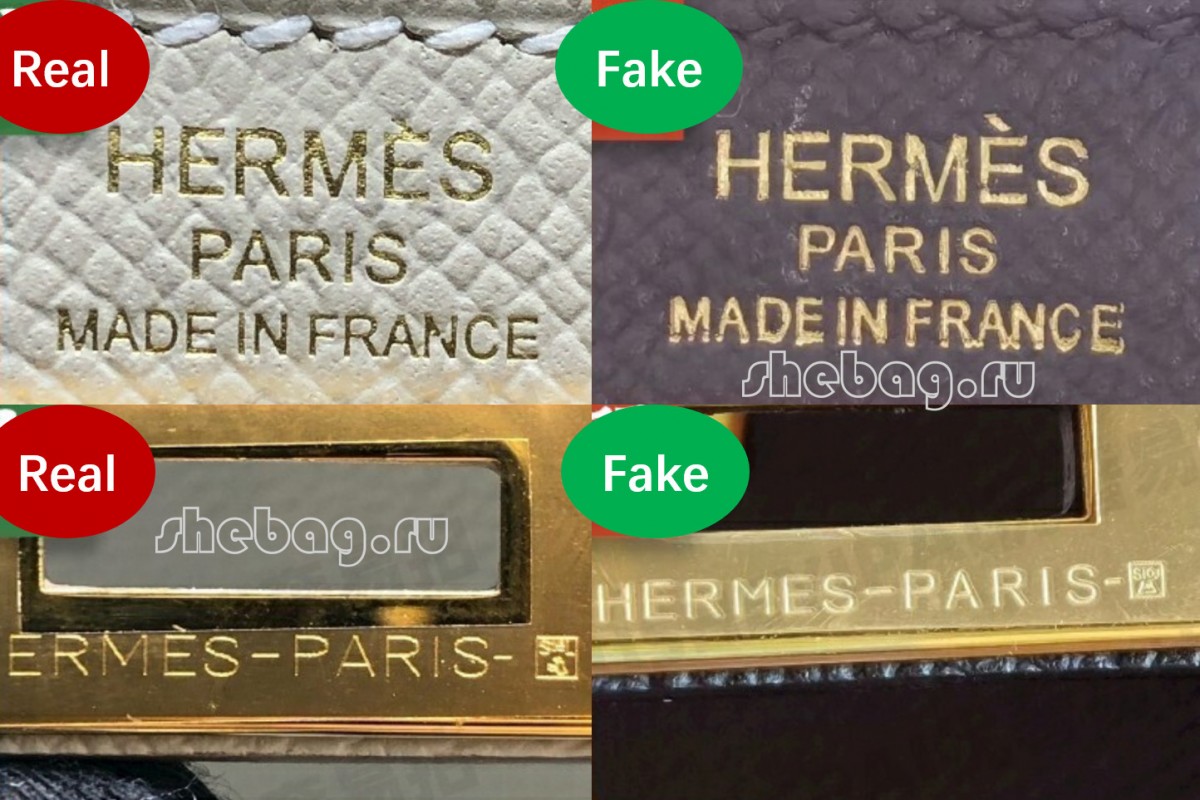 7 How to spot a fake Hermes bag: The oiled edge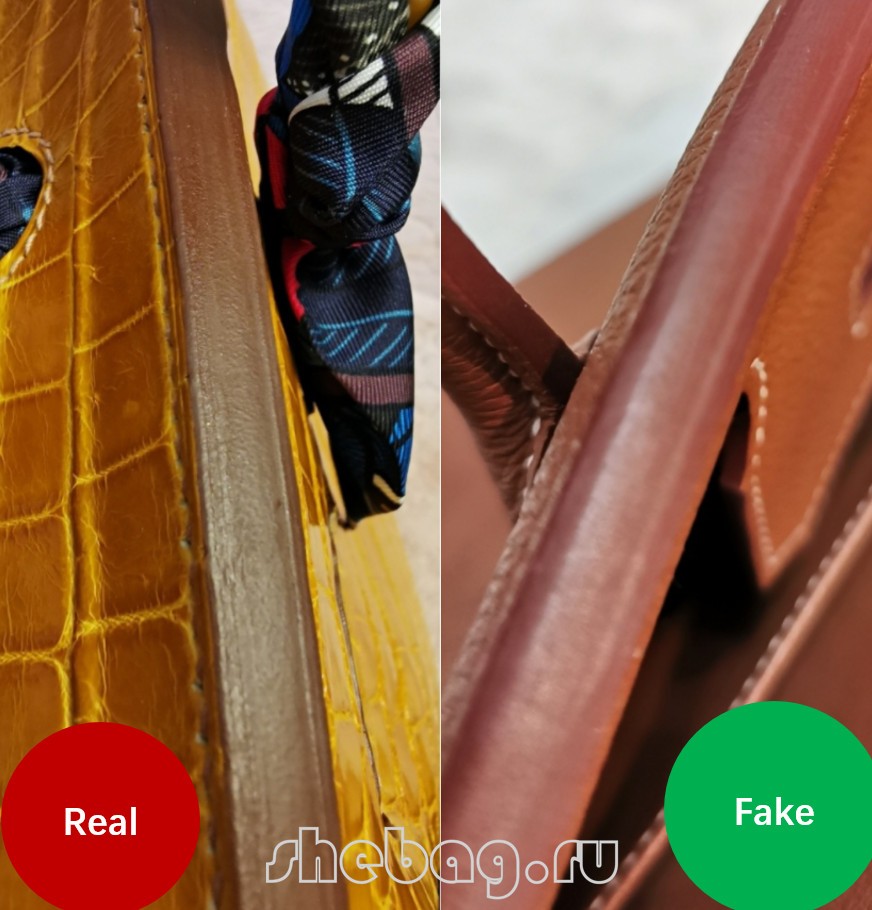 Learn More: All fake designer bags spot lessons with 300 fake vs real photos
How to spot a fake designer bag?(fake vs real photos): Louis Vuitton
How to spot a fake designer bag?(fake vs real photos): Chanel
How to spot a fake designer bag?(fake vs real photos): Gucci
How to spot a fake designer bag?(fake vs real photos): Dior
How to spot a fake designer bag?(fake vs real photos): Hermes
How to spot a fake designer bag?(fake vs real photos): Celine
How to spot a fake designer bag?(fake vs real photos): Fendi
How to spot a fake designer bag?(fake vs real photos): Bottega Veneta
How to spot a fake designer bag?(fake vs real photos photos): Burberry
How to spot a fake designer bag?(fake vs real photos): Goyard
How to spot a fake designer bag?(fake vs real photos): BALENCIAGA
How to spot a fake designer bag?(fake vs real photos): YSL
How to spot a fake designer bag?(fake vs real photos): Loewe
How to spot a fake designer bag?(fake vs real photos): Coach
How to spot a fake designer bag?(fake vs real photos photos): Michael Kors
How to spot a fake designer bag?(fake vs real photos): Prada
How to spot a fake designer bag?(fake vs real photos): MCM
How to spot a fake designer bag?(fake vs real photos): Supreme
How to spot a fake designer bag?(fake vs real photos): Bvlgari