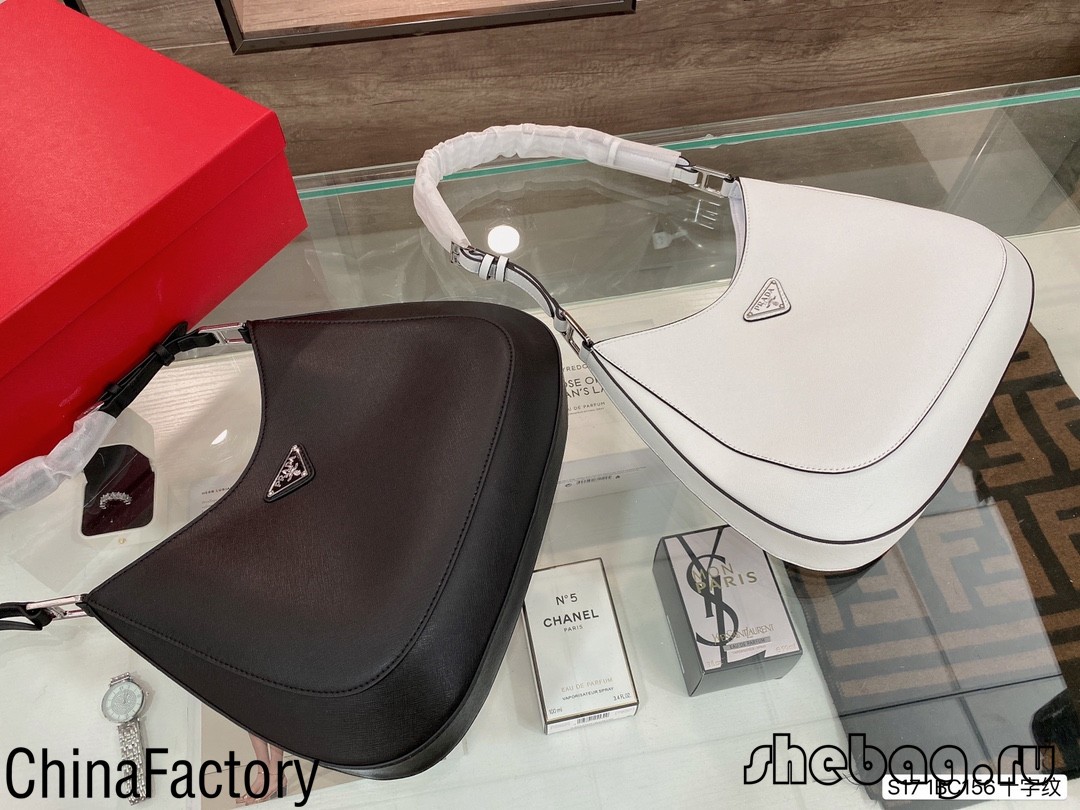 Prada's Hobo bag is very popular this year, Hobo means wandering, and as a typical shoulder bag, Prada is very successful. But Prada's fake bags are very much, of course, Prada in China's OEM genuine quality is also bad. Today teach you a few good way to identify Prada bags.
First of all, look at the material of the nylon bag Genuine Prada nylon material is parachute material, heat-resistant, thick, tough, and the surface is not too reflective, in the magnifying glass to see is oblique, but the material of the counterfeit choice of ordinary chemical fibers, feel very poor, either too light too thin, or too hard too thick, in the magnifying glass is dot pattern.
Then, look at the leather stitching As the genuine Prada bags are selected from the best cowhide, sheepskin and other production, so the leather will be very uniform, in this leather stitching on the leather, coupled with the genuine exquisite craftsmanship, so the line is very clear, slightly uplifted sense, and counterfeit goods because the leather is too hard, workmanship is also relatively poor, stitching is more rough.
Third, look at the logo on the bag Genuine Prada bags on the metal triangle logo is located in the middle of the bag, the distance between the perimeter line and the logo is also equal, and the logo font will have a sense of concave and convex, while the location of the fake metal logo is not necessarily exactly in the center of the bag, and the perimeter line is also very rough.
Fourth, look at the weight of the zipper Weigh the weight of the real and fake bags with your hands, the weight of the metal zipper on the genuine Prada bags is heavy, while the zipper of the fake goods is very light.
1 How to spot a fake Prada bag: Logo



2 How to spot a fake Prada bag: Dust bag

3 How to spot a fake Prada bag: chain and hardware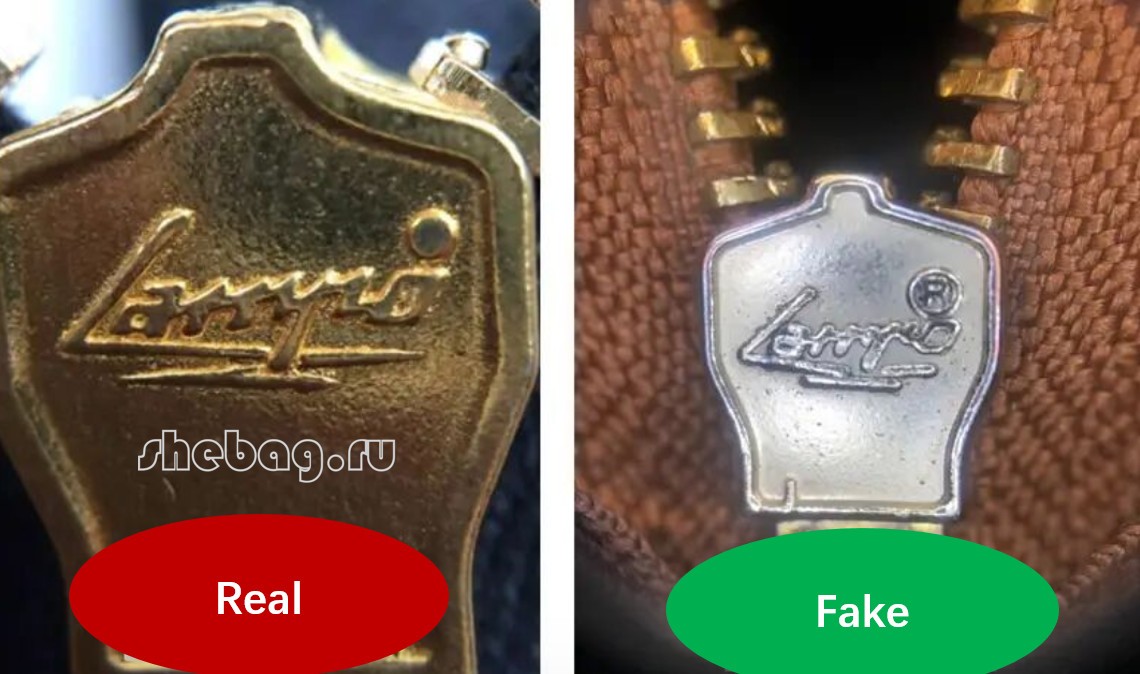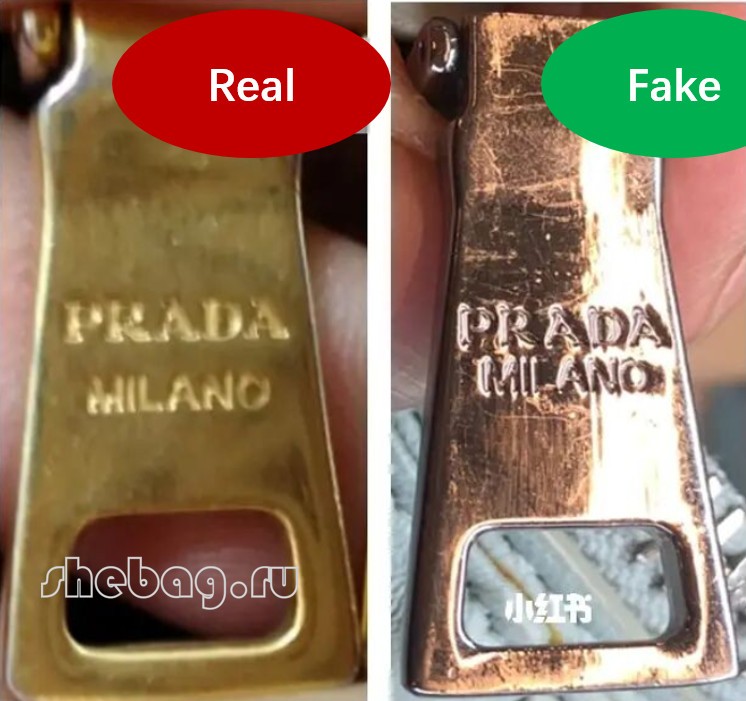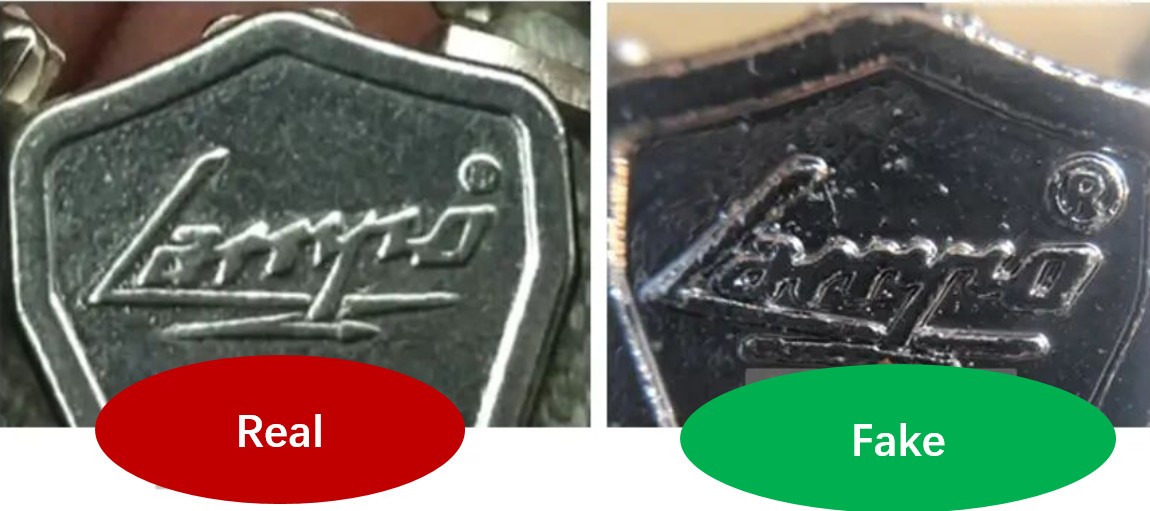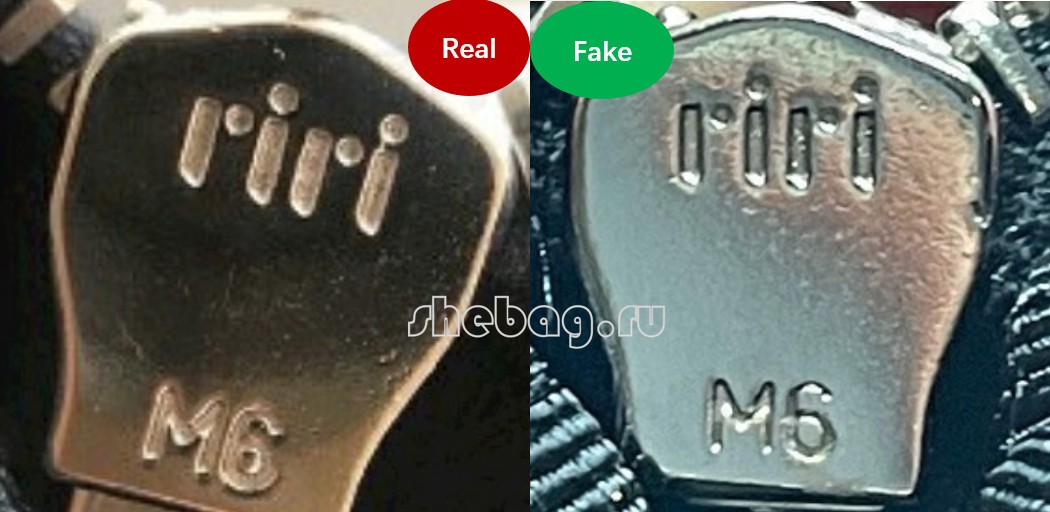 4 How to spot a fake Prada bag: tag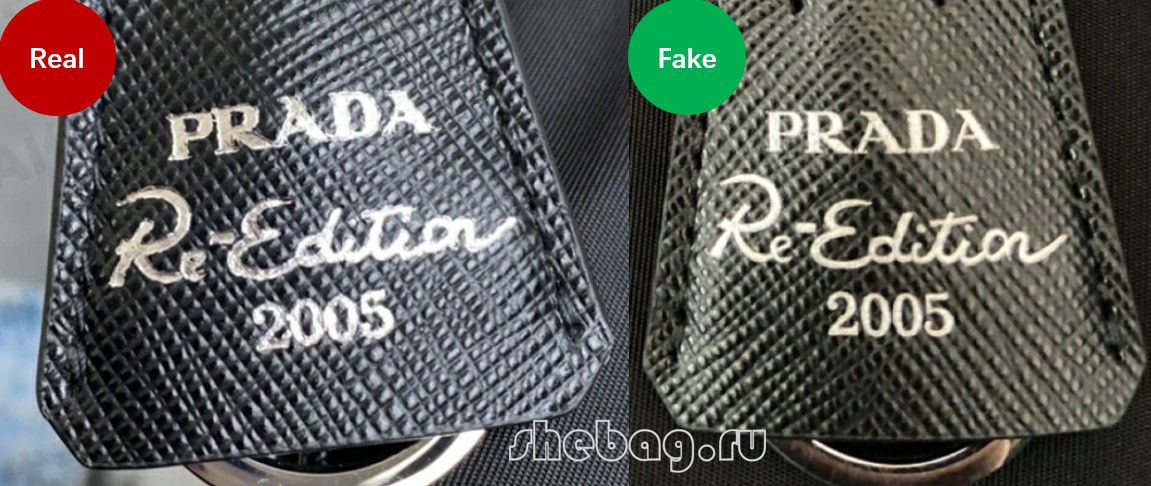 Learn More: All fake designer bags spot lessons with 300 fake vs real photos
How to spot a fake designer bag?(fake vs real photos): Louis Vuitton
How to spot a fake designer bag?(fake vs real photos): Chanel
How to spot a fake designer bag?(fake vs real photos): Gucci
How to spot a fake designer bag?(fake vs real photos): Dior
How to spot a fake designer bag?(fake vs real photos): Hermes
How to spot a fake designer bag?(fake vs real photos): Celine
How to spot a fake designer bag?(fake vs real photos): Fendi
How to spot a fake designer bag?(fake vs real photos): Bottega Veneta
How to spot a fake designer bag?(fake vs real photos photos): Burberry
How to spot a fake designer bag?(fake vs real photos): Goyard
How to spot a fake designer bag?(fake vs real photos): BALENCIAGA
How to spot a fake designer bag?(fake vs real photos): YSL
How to spot a fake designer bag?(fake vs real photos): Loewe
How to spot a fake designer bag?(fake vs real photos): Coach
How to spot a fake designer bag?(fake vs real photos photos): Michael Kors
How to spot a fake designer bag?(fake vs real photos): Prada
How to spot a fake designer bag?(fake vs real photos): MCM
How to spot a fake designer bag?(fake vs real photos): Supreme
How to spot a fake designer bag?(fake vs real photos): Bvlgari