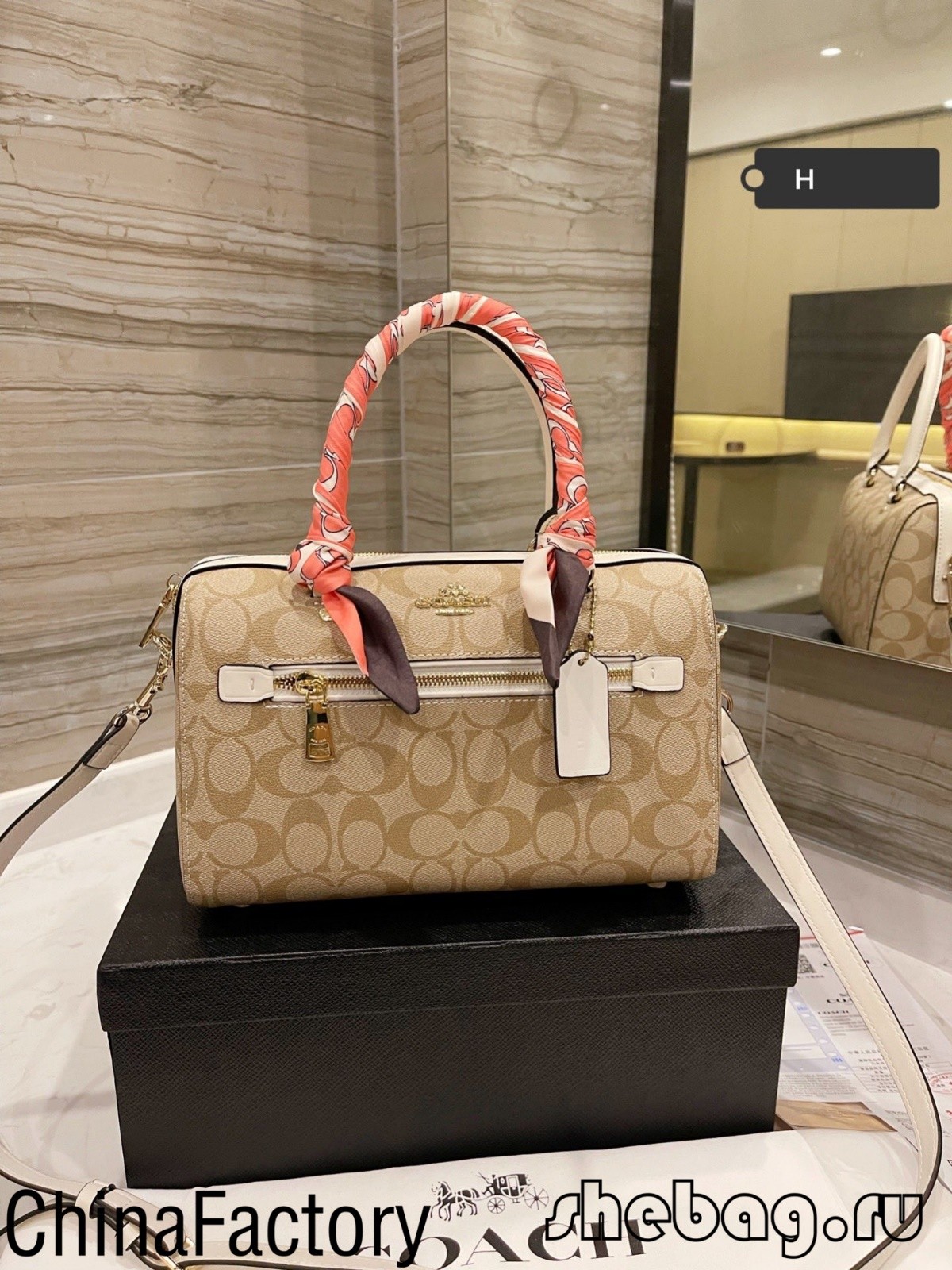 Coach purse price compared to LV, Gucci more favorable, and recently coach new more and more fashionable and beautiful, Coach with a unique self-positioning and alternative approach, opened up a different path to the pro-people stance to challenge the authority of the old European luxury, cultivated a large number of loyal customers, very popular Coach bags now imitation products can also be seen everywhere, together with the study How to identify the authenticity.
First, the overall appearance of Coach bags. For Coach bags using the classic C word knitted fabric, the genuine Coach "C" word color pair is more obvious. The genuine product appears to have a very distinctive color due to the high density of the knitting,️ while the fake is darker due to the lack of stitches.
The second is that most Coach bags are symmetrical in design (except for a few). the C logo is symmetrical in the center of the bag, and if there are stitches in the center, the C word will be symmetrical along the union. This symmetry usually applies to the entire Coach bag, fake Coach (or A goods) is very difficult to achieve overall consistency.
Third, check the Coach bag stitching. Genuine Coach bag stitching stitches are even and flat, fake Coach bag workmanship is rough and the stitches are obvious. Undoubtedly, Coach authentic bags due to very fine workmanship, stitching stitches evenly, ️ overall stitching are very flat and consistent, without any extra threads. The counterfeit goods are often running lines, broken lines, jumping needles, uneven spacing, threads and other various topics. In fact, view the stitching line this point is not only applicable to identify Coach bags, but also applicable to other big brands identification.
Fourth, check the zipper and metal accessories. The zipper head is generally leather or a string of small rings nested with each other, does not have the characteristics of the bag is imitation. The zipper is usually printed with the letter "YKK" trademark, which is a relatively high grade manufacturer of Coach. If it's not "YKK", the zipper is smooth to pull without a sense of stagnation. If the bag has a metal brass ring, the genuine brass ring will be a whole ring, no cracks, while the fake will have cracks, while the metal may also be made of other materials than brass, then the bag may be fake.
1 How to spot a fake Coachbag: dust bag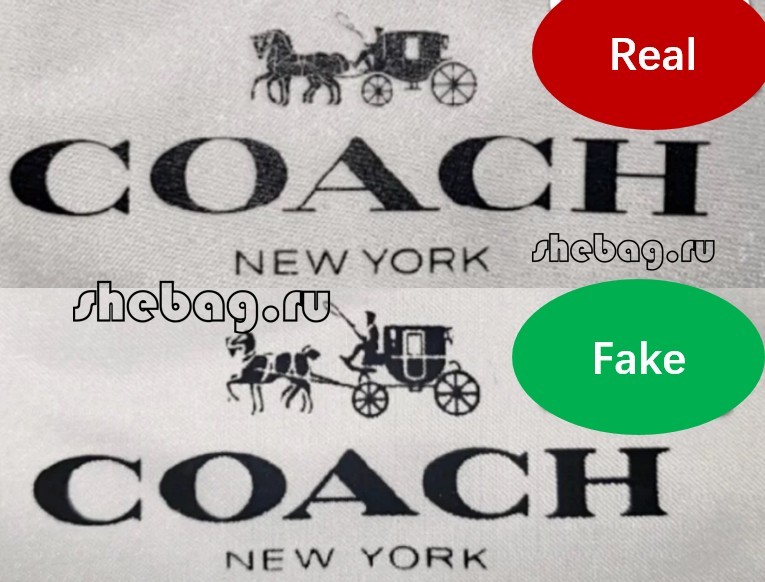 2 How to spot a fake Coachbag: hardware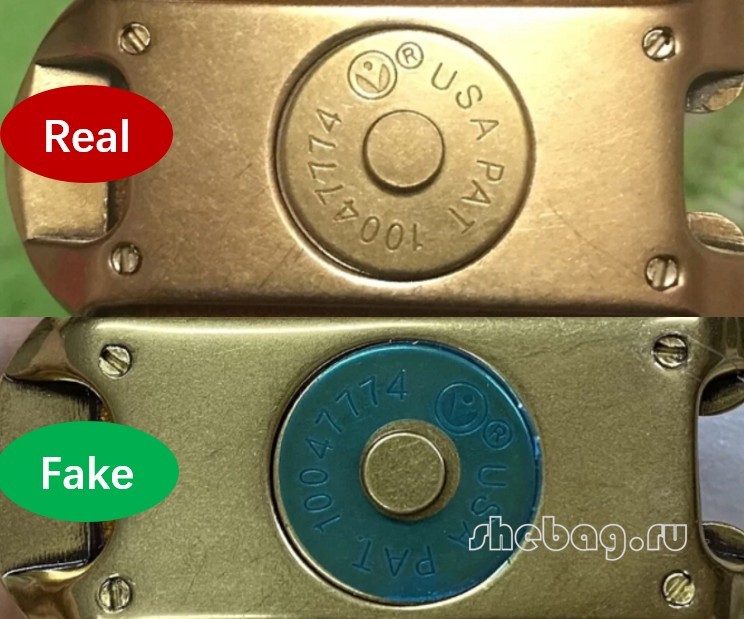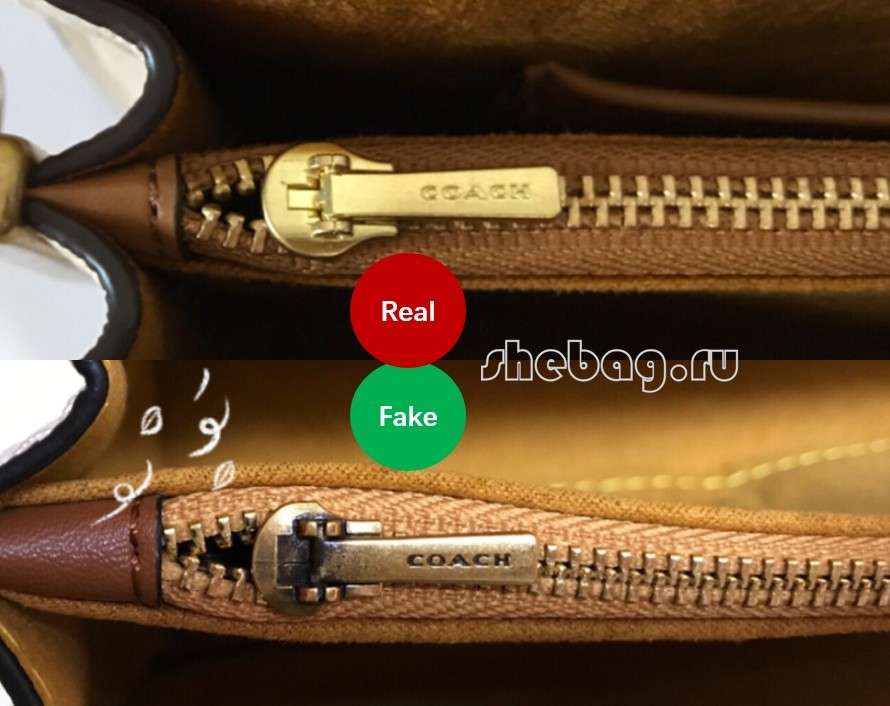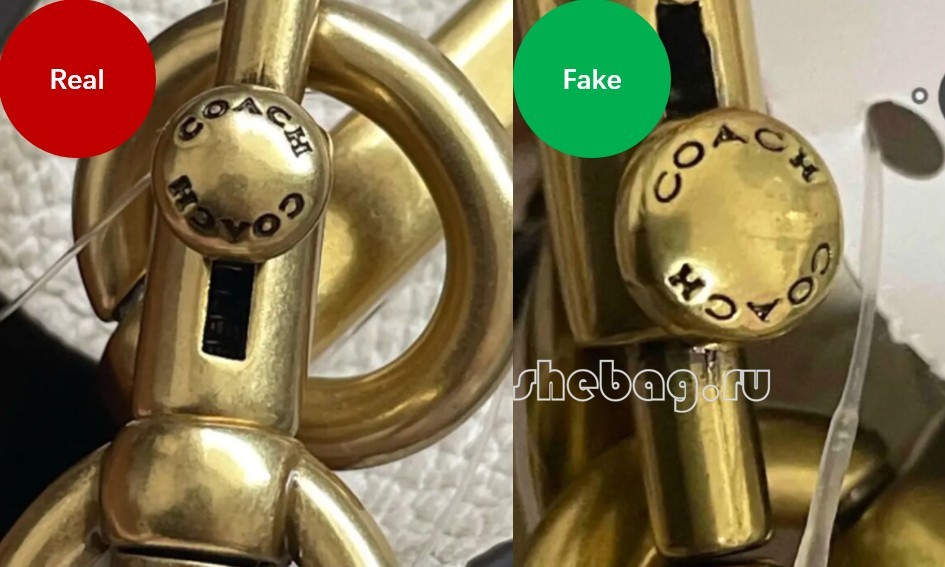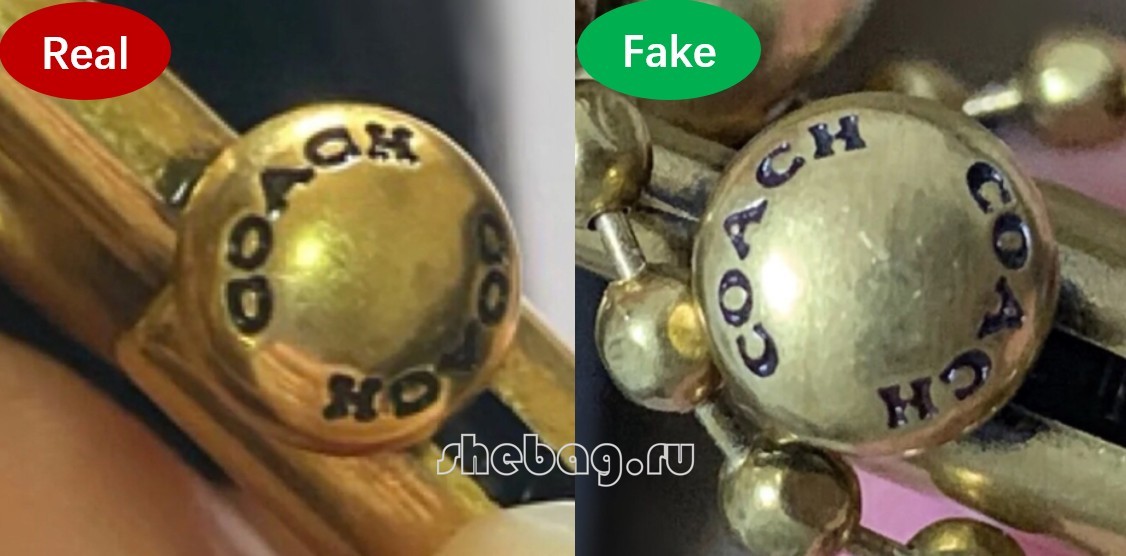 3 How to spot a fake Coachbag: internal label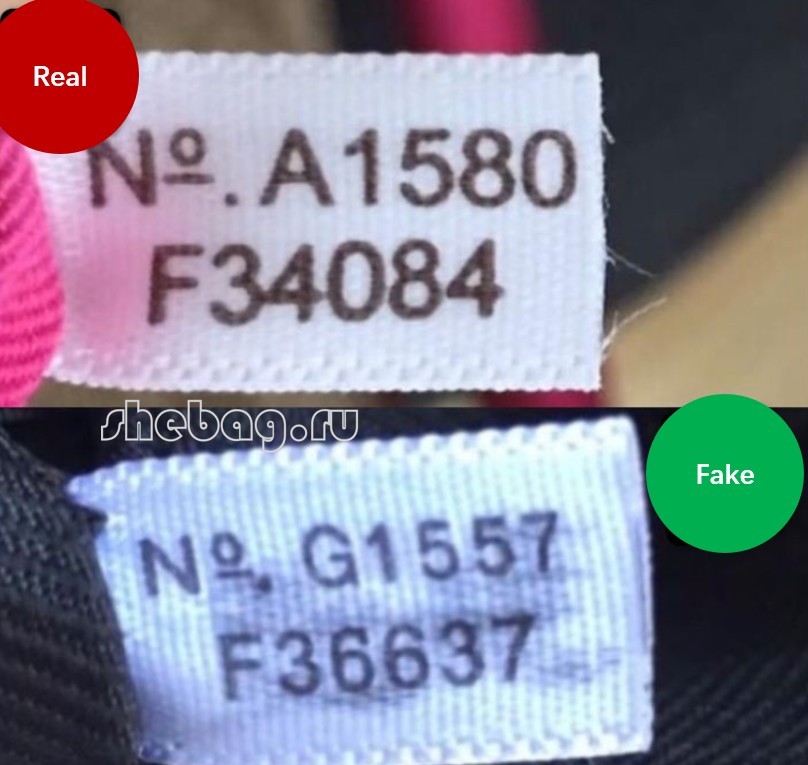 4 How to spot a fake Coachbag: logo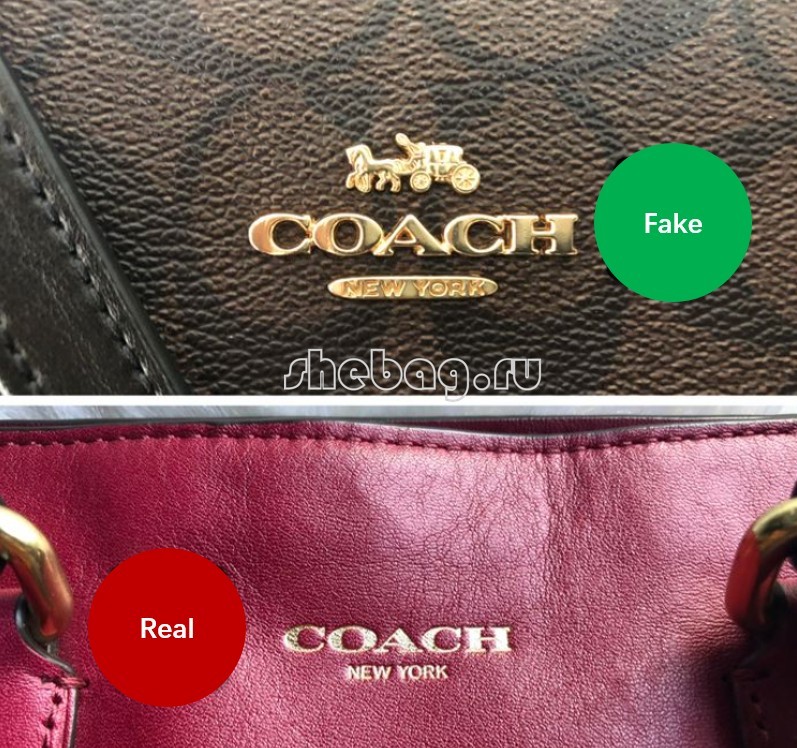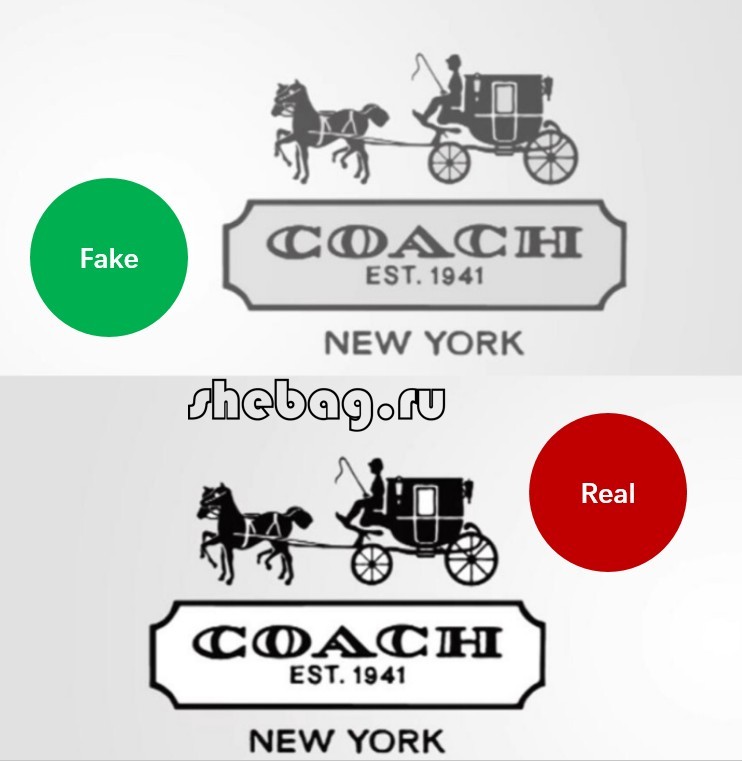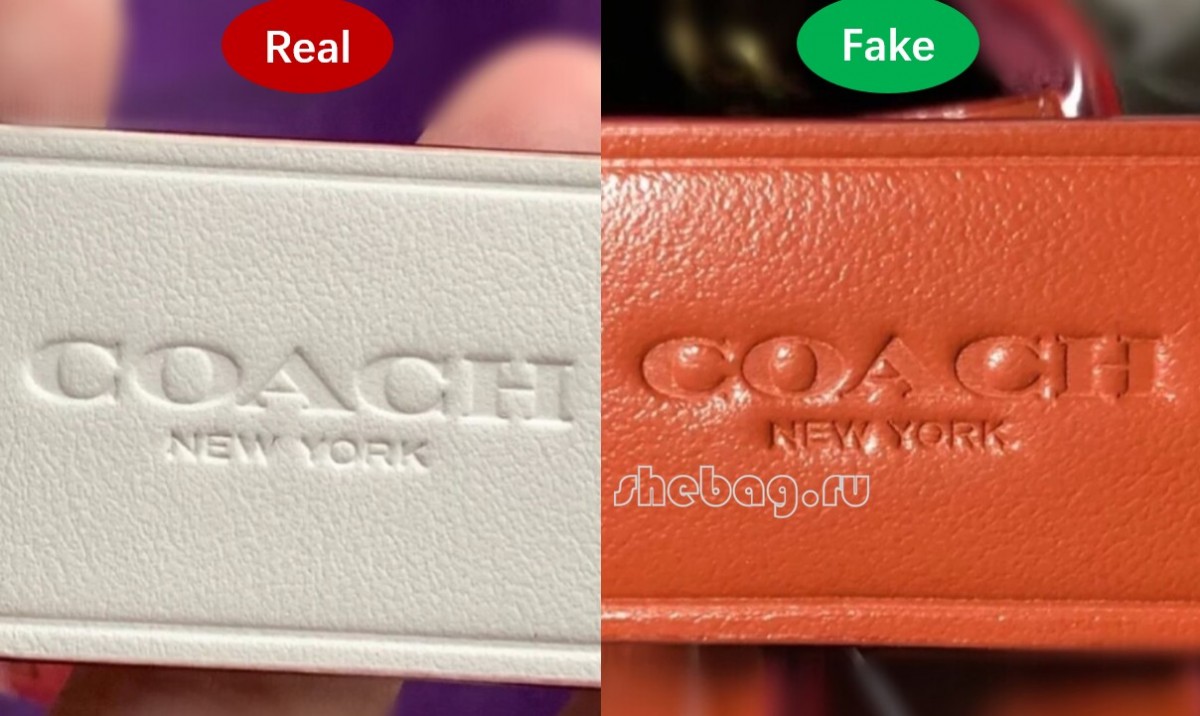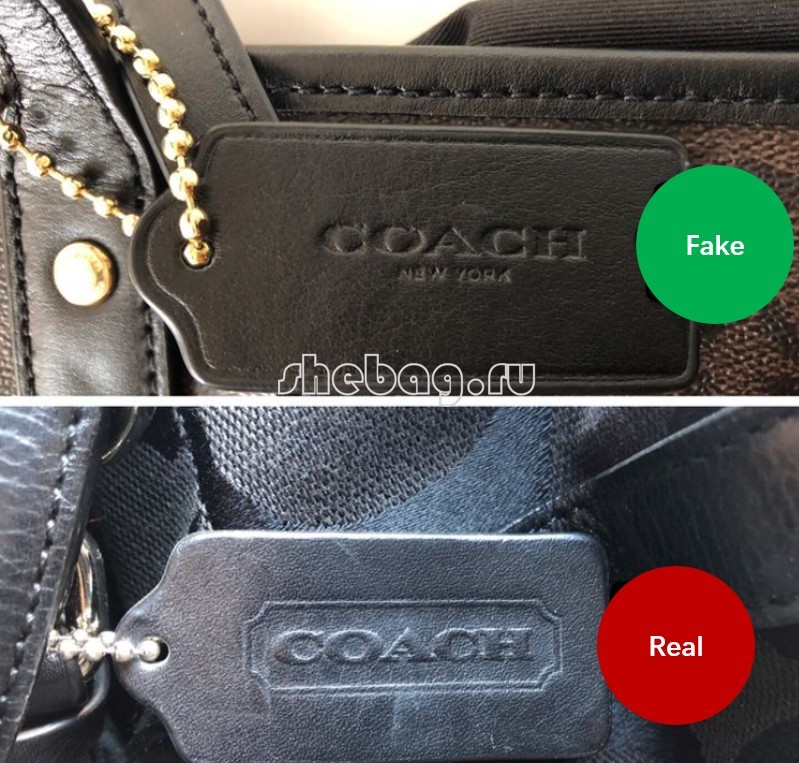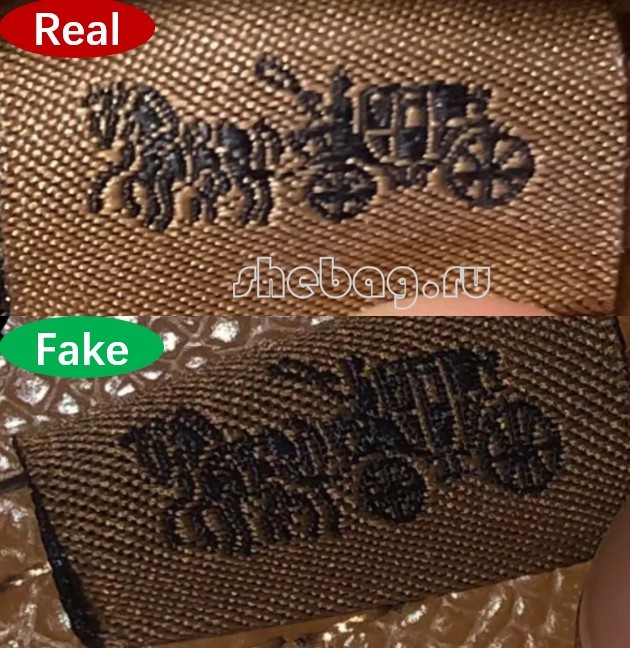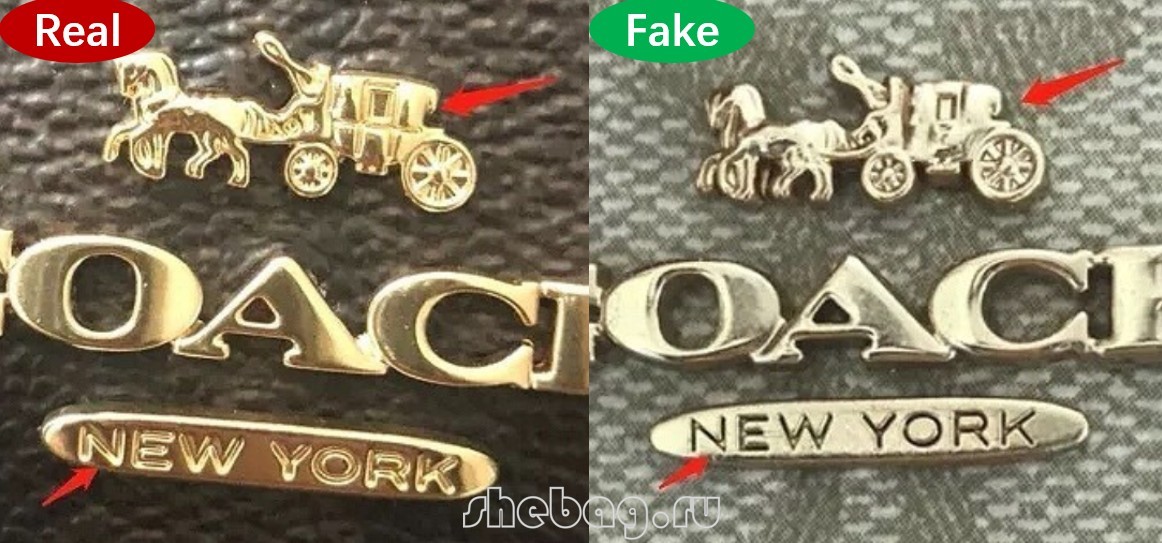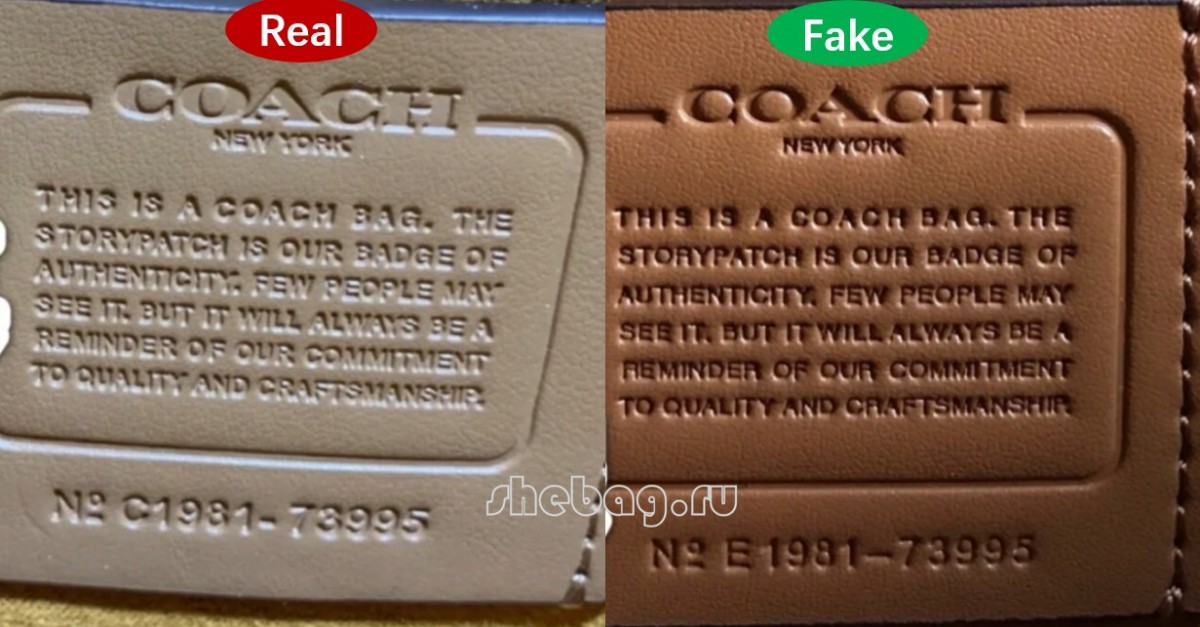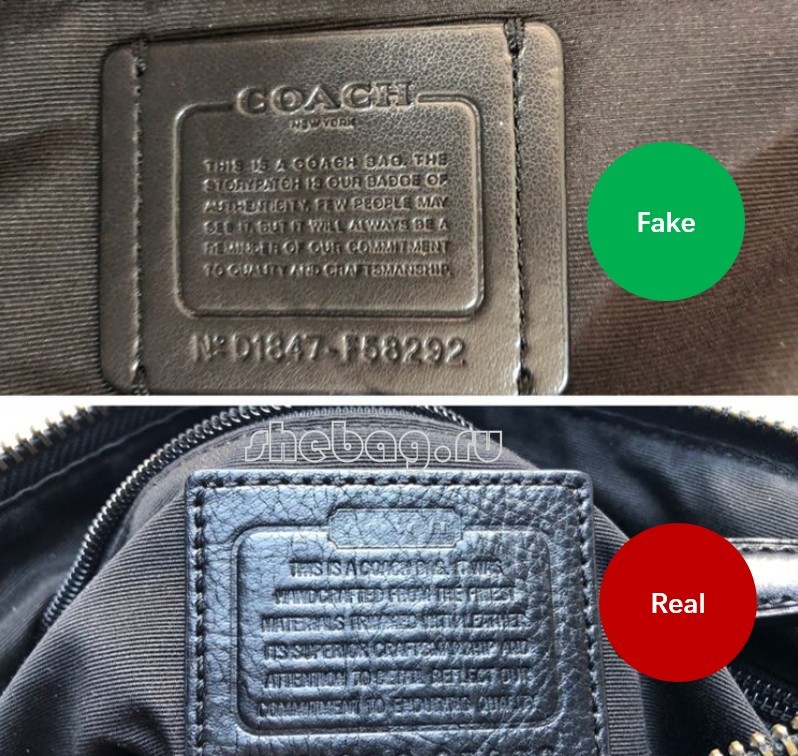 5 How to spot a fake Coachbag: printing

Learn More: All fake designer bags spot lessons with 300 fake vs real photos
How to spot a fake designer bag?(fake vs real photos): Louis Vuitton
How to spot a fake designer bag?(fake vs real photos): Chanel
How to spot a fake designer bag?(fake vs real photos): Gucci
How to spot a fake designer bag?(fake vs real photos): Dior
How to spot a fake designer bag?(fake vs real photos): Hermes
How to spot a fake designer bag?(fake vs real photos): Celine
How to spot a fake designer bag?(fake vs real photos): Fendi
How to spot a fake designer bag?(fake vs real photos): Bottega Veneta
How to spot a fake designer bag?(fake vs real photos photos): Burberry
How to spot a fake designer bag?(fake vs real photos): Goyard
How to spot a fake designer bag?(fake vs real photos): BALENCIAGA
How to spot a fake designer bag?(fake vs real photos): YSL
How to spot a fake designer bag?(fake vs real photos): Loewe
How to spot a fake designer bag?(fake vs real photos): Coach
How to spot a fake designer bag?(fake vs real photos photos): Michael Kors
How to spot a fake designer bag?(fake vs real photos): Prada
How to spot a fake designer bag?(fake vs real photos): MCM
How to spot a fake designer bag?(fake vs real photos): Supreme
How to spot a fake designer bag?(fake vs real photos): Bvlgari